New design: New star for the Californian capital
source: StadiumDB.com; author: michał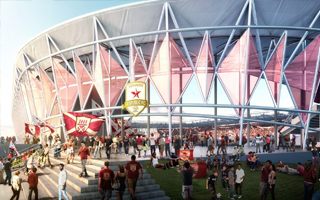 This might just be the single best soccer/football stadium in California, USA's most populous state. But when would the arena be opened and if in this impressive shape? Time will tell.
In early December 2015 the Sacramento Republic football team presented renderings of their planned stadium in the capital of California. If you're European, you may not be familiar with such a team existing at all. Although, if you read StadiumDB, you should recall their sensational attendances in USA's third league or building a temporary stadium within just weeks!
Yes, the Republic have established themselves well in USL, now they're presenting an ambitious way to go forward. The new stadium's going to stand in the place of former railyards, a massive region being revitalized just north of downtown (showed in blue below).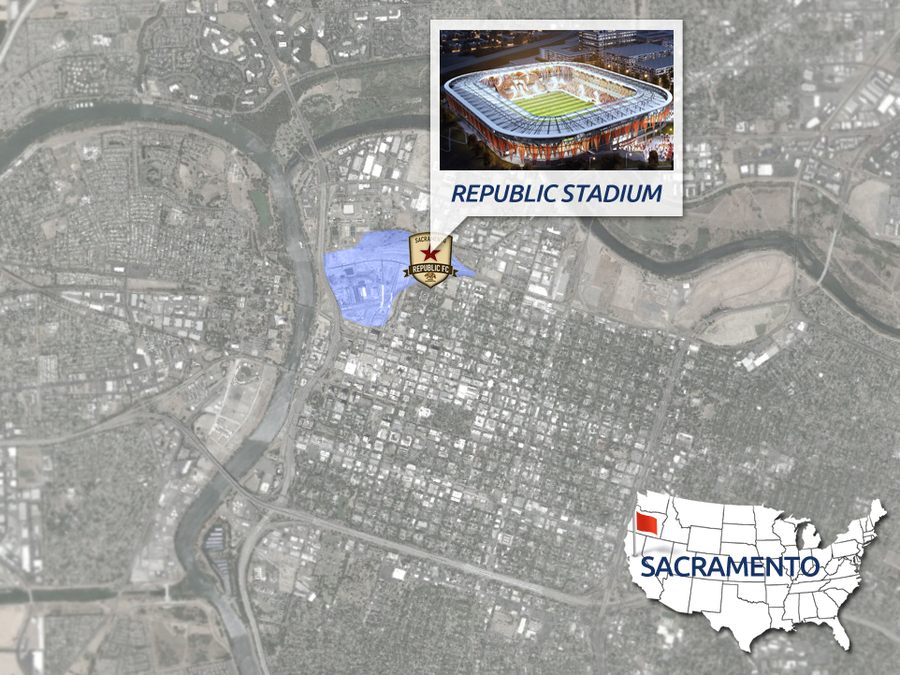 The project is expected to run as a public-private partnership, but the stadium's cost should be covered entirely by SSEH, parent holdings of the football club. City of Sacramento by late 2015 has already spent under $50 million to provide roads and other utilities to the area, while the stadium itself should consume some $180-226 million.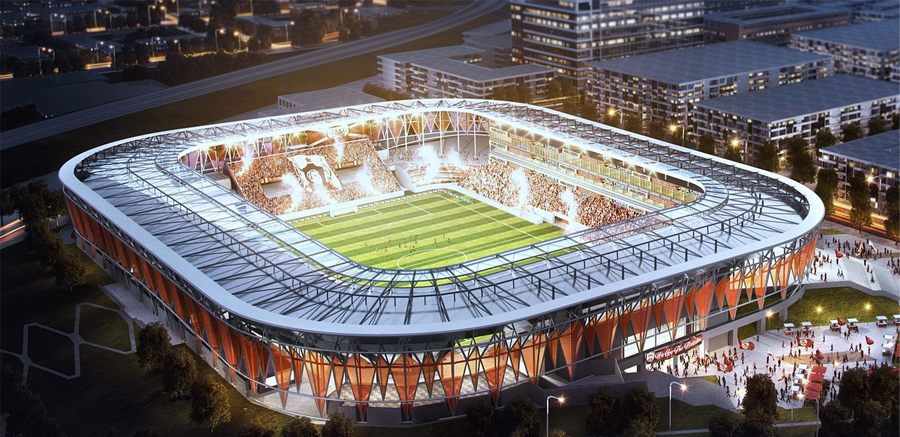 We can only assume the price tag might depend on extent of work done and that in turn depends on if/when Republic are accepted to the MLS. Surely the time frame for construction is linked to whether MLS approved the team for a potential 2020 expansion, because the earliest opening date was set at March 2018.
Because recent days brought good news for David Beckham's Miami franchise (stadium land secured), chances for grabbing a spot in the MLS are thinner for the Republic. Still, speculations are ongoing whether the team could join the MLS despite all planned expansion spots being filled. It's no secret the Republic have been interested in the Railyards land for quite some time.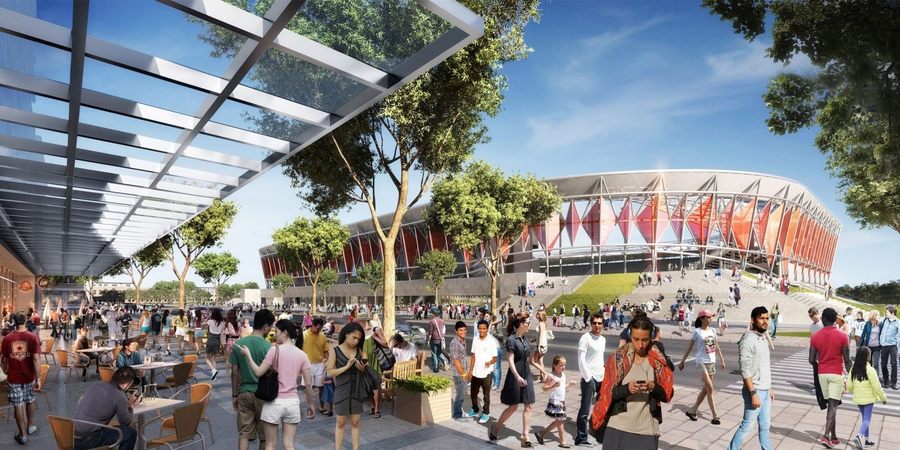 The 25,000-seat stadium's concept was created after consultation with roughly 3,500 supporters and utilizes some interesting architectural and cultural associations. In aesthetic terms this compact ground's eye-catcher is the façade consisting of red diamonds. These are inspired by the red star, a symbol for California and the Republic FC.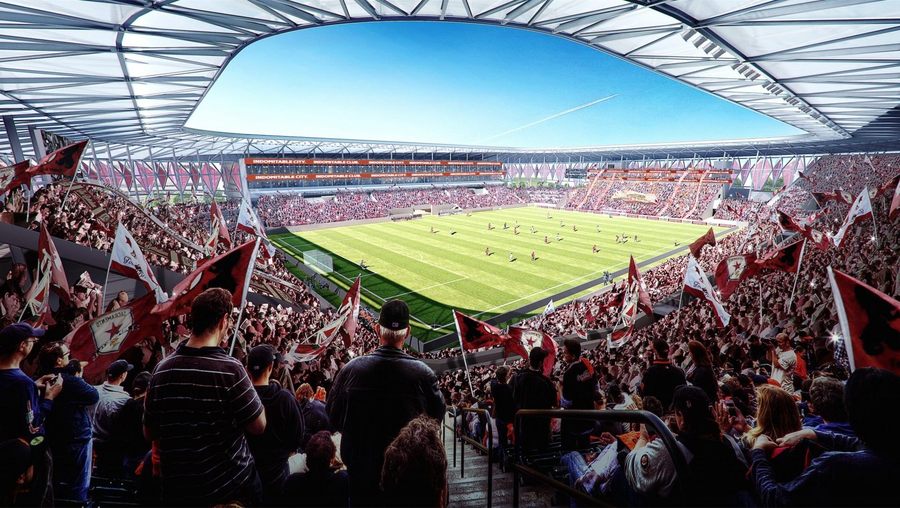 Continuous roof and single-tiered stands are expected to create a more European atmosphere. Meanwhile the north end would have a separate terrace for most vibrant fans with its own entrances and infrastructure in an attempt to mimic the famous barras bravas of Latin America.