Sacramento: Republic present their stadium scheme
source: StadiumDB.com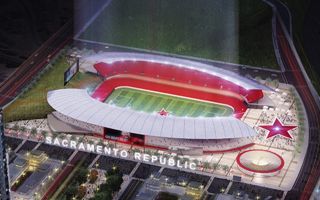 Another interesting football-specific stadium in the US? This time in Sacramento, where the sensational Republic hope to grab the last vacant MLS spot.
While it may be hard to believe for people who know little about Sacramento (like us before researching this, in all fairness), this Californian city has vast unused land at the very heart, literally meters from the nearest high-rise office tower.
This is what used to be the boost of local and national industry, Sacramento's railyards. Now falling into despair, the site has been targeted as Sacramento Republic FC as a potential urban infill project. This kind of programs aim to revitalize significant areas within cities to make then benefit the communities.
In the case of Republic it's all about their new stadium, of course. The club presented very early renderings of the desired ground. Though capacity wasn't given at this point in time, it should be no less than 18,000 and no more than 30,000 along the MLS guidelines.
Majority of the seats would presumably be located along the western and eastern sides, leaving enough room for a plaza in the south and a public green area in the north. The club also hopes to locate two training fields north of the stadium.
While the proposal is still at an early stage, it's understood to be a crucial point of Republic's bid to join the MLS by 2020. There's only one slot left before the league reaches the goal of 24 teams, so competition may be fierce.
What also works in Republic's favour in this case is the amazing popularity the team experienced as they debuted in the USL Pro league this spring. In their early games they drew crowds among the highest worldwide (!) for any third league side. Then the team moved to a small purpose-built temporary stadium with the hope of presenting their eventual home later. Later is now as these early images were released.
Aside from working on the architectural side, the club still need to address the financial part. However, as the Republic are owned by land developers and experienced sports franchise operators, the idea may become a solid project soon.
© Sacramento Republic FC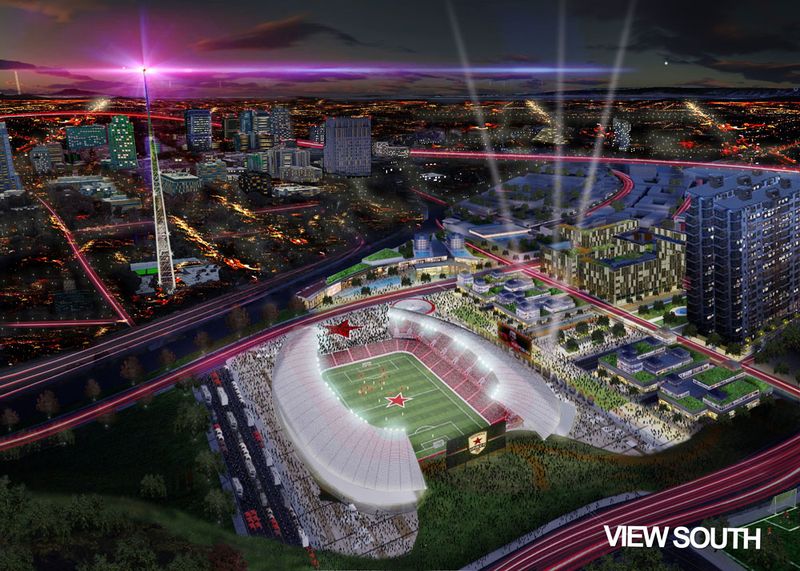 © Sacramento Republic FC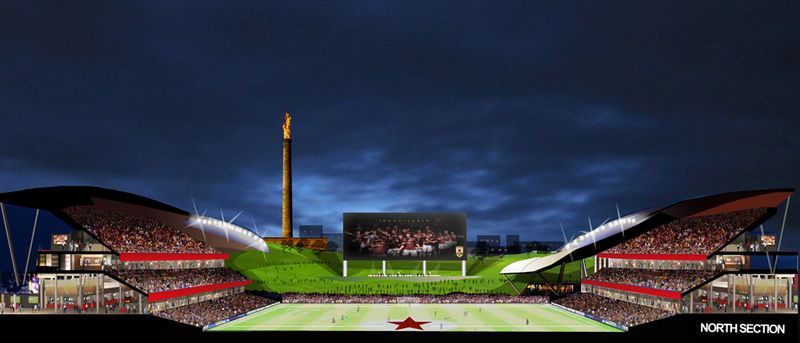 © Sacramento Republic FC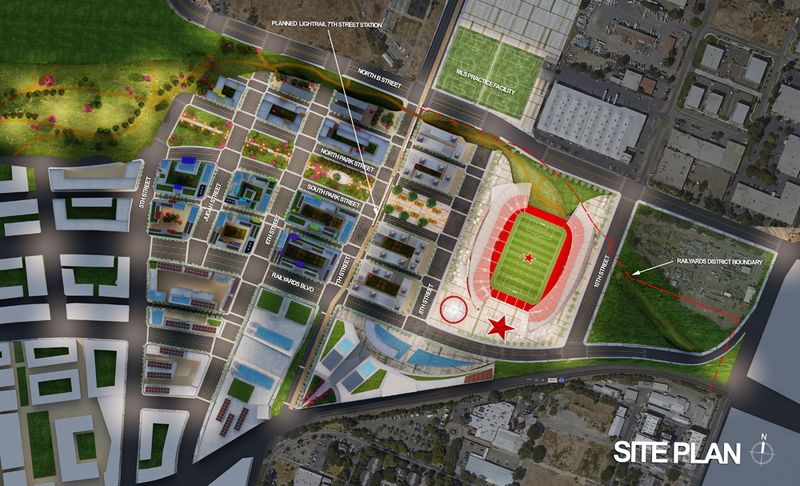 © Sacramento Republic FC