New design: Already a boom in Romania?
source: StadiumDB.com; author: michał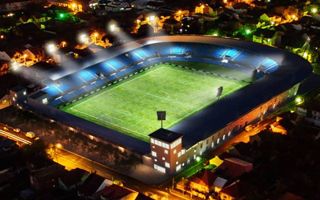 This design itself might be modest, but it shows just how much is changing across Romania in terms of sports infrastructure.
We move to the north-west of Romania, to the picturesque Satu Mare. Local football stadium, neglected for years, will undergo complete reconstruction. The building will retain its southern curve and east stand, though both are awaiting thorough renovation.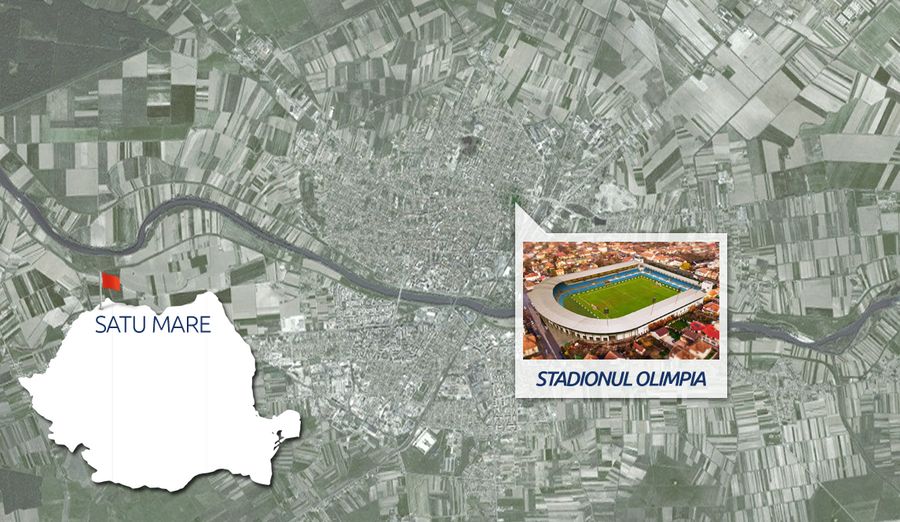 The main grandstand in the west will be rebuilt entirely to hold 450 VIP and 150 press seats among other new infrastructure. A brand new north end will also be built, this one not in a curved shape due to proximity of nearby road. Such solution will force removal of the small running track around the field.
One very interesting issue is how thick the residential fabric around the stadium is. There are literally no public parking spaces and in the north-east corner of the stadium one house actually forced the stands to be cut not to go into private land.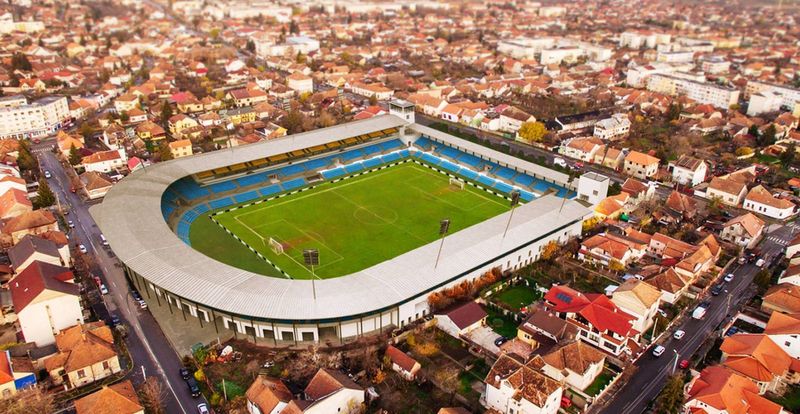 With new capacity of almost 13,900 people, the stadium will cost € 15.8 million. Funds are expected to be secured from Romania's Development Ministry and National Investment Company. Reconstruction should start after the 2015/16 season, when local team Olimpia (2nd league) will move to a temporary venue.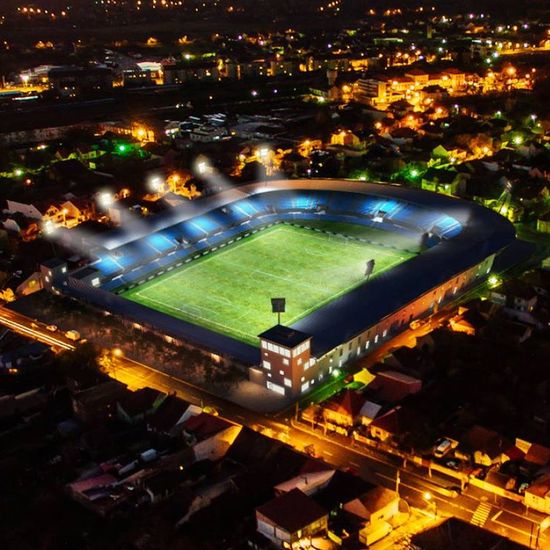 The rebuilt stadium will include quite some room for lease in order to make it sustainable. There's approximately 1,700 square meters of floor space for such use planned.
Is this a boom already?
As seen in the above example, Romanian central authorities have stepped up to restore the country's sports infrastructure. Severely underfinanced for years, now new stadium projects are being carried out across the country. Just in Bucharest three stadiums are said to have approved funding already, while construction is already underway in Arad, Targu Jiu and Craiova. We'll give you further updates as they surface.