New designs: Is the future of Tokyo hidden in one of them?
source: StadiumDB.com; author: michał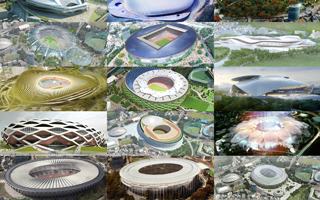 While we await for new design competition, let's remind some of the best works submitted in the original one. It's highly possible some of these architects will launch a second attempt.
Recent weeks in Tokyo have been frantic. Prime minister scrapped the original Olympic Stadium design in mid-July, Zaha Hadid criticized her critics, while the Japanese are still furious about how it ever came to this: three years of design work, millions spent on preparations and no certainty yet.
While the former National Olympic Stadium is now only a hole in the ground (as seen below), we're yet to see the new architectural competition launched. It's expected to start this autumn with winner chosen by year end. This is also when cost estimate and construction schedule are to be known. Preliminary works on site to begin in early 2016. extremely tight time frame!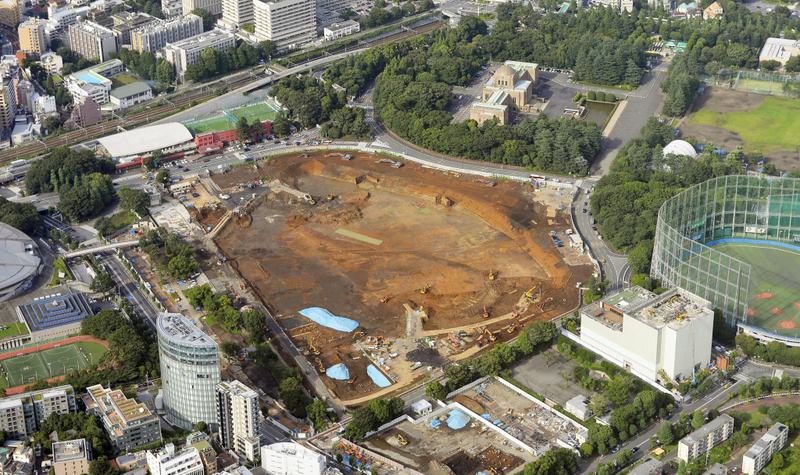 This is why we find it very likely that some of previous design authors may launch their bids again – preparing concepts from scratch would be extremely challenging and with some amendments at least a portion of previous contenders may easily meet expected criteria.
As for these criteria, we know quite little at this point. The tendency is clear: it has to be cheaper than previously, simple enough to allow reasonably fast construction and with less infrastructure. Detailed requirements are yet to be established, but already now we can confirm Tokyo will not ask for retractable roof over the field (only fixed one over the stands). Fitness gym for public use, sports library and restaurant are also to be scrapped, though expected capacity still stands at 80,000.
With all the above in mind we present 18 most interesting works from the initial design competition (2012). If any of them are to be submitted again, we should expect them downscaled and adjusted to a more realistic version. To get more info and renderings of each concept, just click on the image you find interesting.
Cox Architecture:

Populous:
UNStudio, Yamashita Sekkei:

Zaha Hadid (cancelled):

Tabanlioglu Architects:

Dorell.Ghotmeh.Tane / Architects, A+Architecture:

Azusa Sekkei Co:

Toyo Ito & Associates:

SANAA, Nikken Sekkei:

GMP Architekten:

Mitsuru Man Senda and Environment Design Institute:
Coop Himmelb(l)au:

KSS Group, Farshid Moussavi Architecture:
Andrea Maffei Architects:

Jackson Architecture, Lacoste + Stevenson:

Eduardo Souto Moura, André Campos:

MenoMenoPiu Architects + FHF Architectes:

SHSH: