New design: Hamburg shows its 2024 plan!
source: StadiumDB.com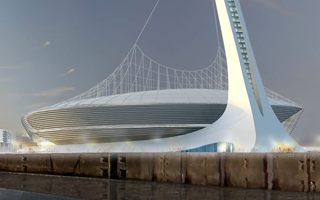 While Budapest and Paris are now confirming their ambitions, Hamburg is a step ahead. The German candidate for 2024 Olympics has just shown its masterplan.
On Monday the city of Budapest officially voted to support a Hungarian bid for 2024 Olympics. On Wednesday Paris did the same, confirming its candidacy. Both decisions were widely expected as the possible bids from Paris and Budapest were already advanced.
But at this point it seems no candidate city is as much into the planning phase as Hamburg. The city this week revealed its masterplan for the event, significantly different from earlier drafts.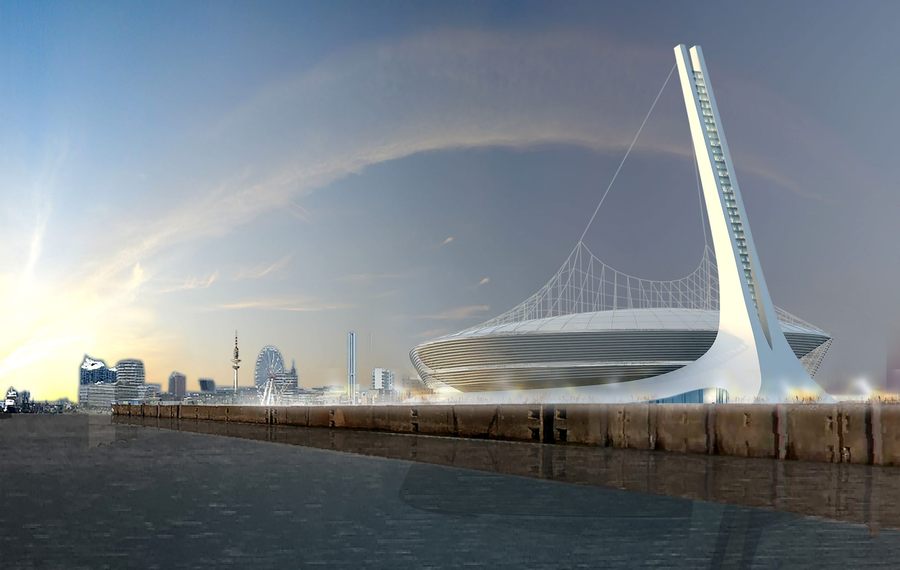 © KCAP, Arup, Vogt, Kunst + Herbert | GMP, WES, Drees & Sommer
Not too much can be said about the main stadium at this point. Renderings present a lightweight structure topped by slender tower leaning towards the north, where Hamburg's heart lies. The tower would serve both as a viewing point and support for the roof, possibly entirely temporary one.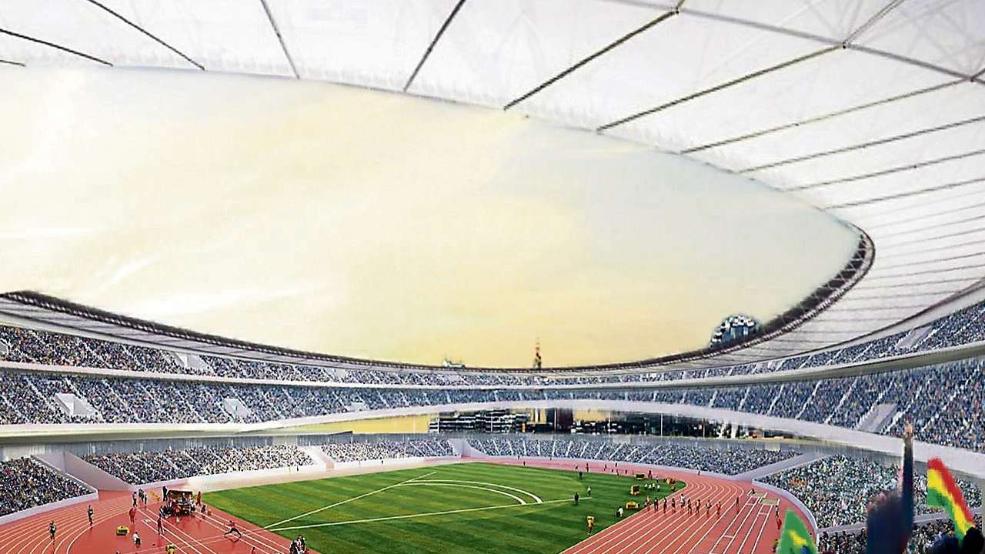 © KCAP, Arup, Vogt, Kunst + Herbert | GMP, WES, Drees & Sommer
Inside the stadium would have three tiers of seating, giving the total capacity of 70,000 people. Two upper rings are demountable, while the lowermost one would remain in place in legacy mode. Similar attempt in London was later scrapped in fear of generating loss in the long run. However in Hamburg there seems to be no permanent football tenant interested in acquiring the stadium after the Olympics.
Solid ideas for the complex
While the stadium renderings are preliminary and can only be expected to change (extent of the changes is up for dispute), the masterplan should hold on to the ideas revealed this week. The below map was announced as best out of four analysed options, primarily in terms of sports venue layout.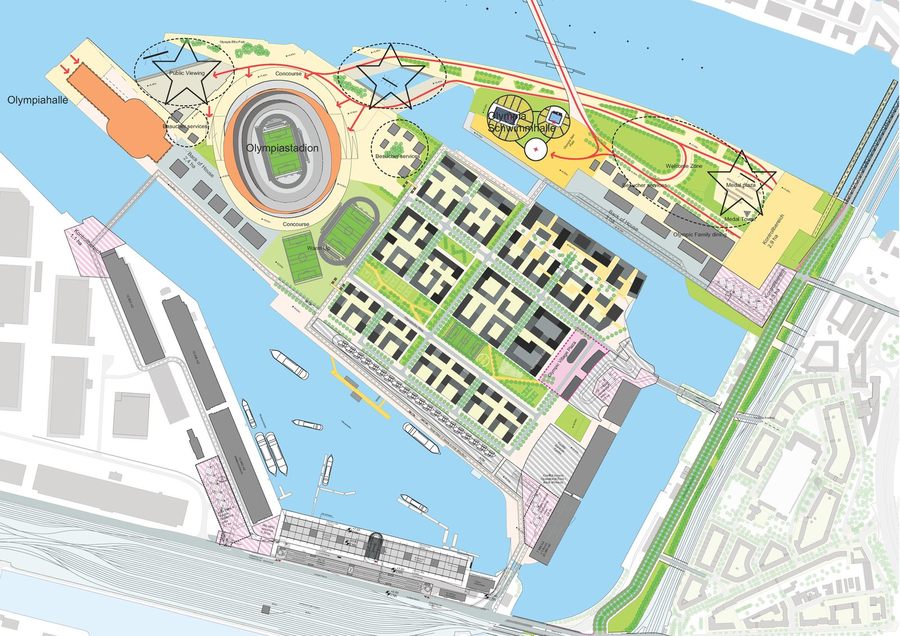 © KCAP, Arup, Vogt, Kunst + Herbert | GMP, WES, Drees & Sommer
As presented, the complex would feature main indoor hall in the west, main stadium at the heart and swimming halls easternmost, all three occupying the northern riverside of Elbe. The Olympic Village would lie more centrally across the Kleiner Grasbrook, changed into residential estates in legacy mode. Meanwhile the indoor hall would become a ferry terminal and swimming halls are planned to be converted into an aqua-park after the Olympics.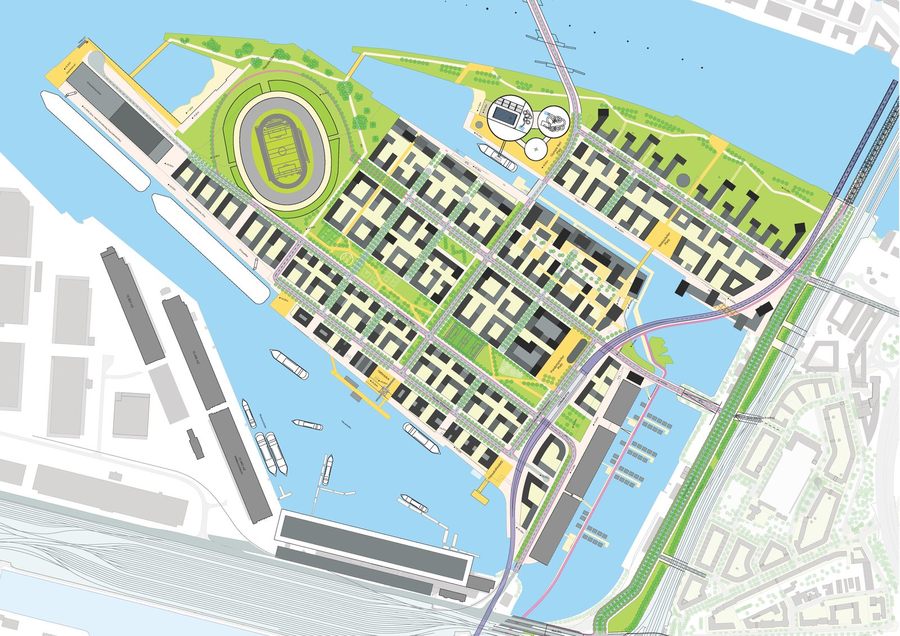 © KCAP, Arup, Vogt, Kunst + Herbert | GMP, WES, Drees & Sommer
More details to come
All candidates have until September 15 to submit their initial bid dossiers, before being officially recognized by IOC as candidates. Then two years of evaluation will follow, ending in host city selection on Sept 15, 2017 in Lima. So far Boston, Budapest, Hamburg, Paris and Rome confirmed their applications.