New construction: Stadion Hristo Botev
source: StadiumDB.com; author: michał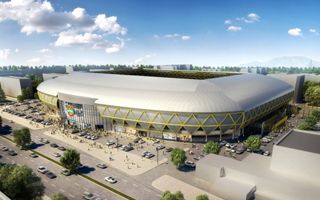 We've already shown you the design, now it's time for construction updates. Thanks to the courtesy of grassroots Botev profile at facebook we'll provide you with regular progress photos from now on.
Back in 2013 we'd have a trouble announcing the first modern and private stadium in Bulgaria. After all, Levski Sofia and Botev Plovdiv were both breaking ground.
Now that Levski's new stadium came to a stop over lack of funds, it seems Botev Plovdiv are indeed the ones to become Bulgaria's pathfinders.
After dismantling of the old east landfill began in Plovdiv in July last year, now construction is advanced on two sides already, third seeing foundations laid.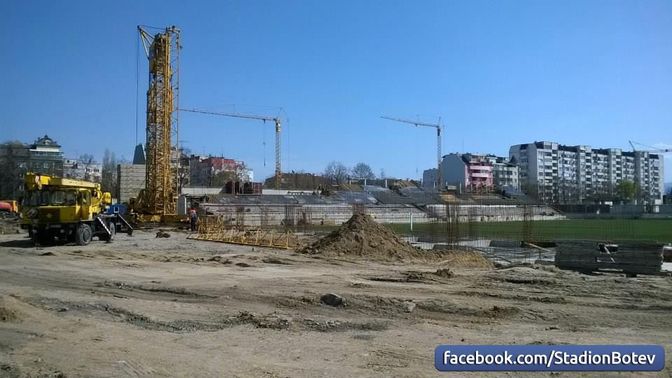 Photo: Стадион "Христо Ботев"
As cranes begin to dominate local skyline we invite you for the first time to check construction updates at StadiumDB.com We're able to show them thanks to Стадион "Христо Ботев" facebook fanpage, providing daily (yes, daily!) photo updates. At StadiumDB.com we'll give you a portion every month, showing the progress overall.
While now only the east stand has its terracing growing, the entire structure should be ready in 2015, so be sure to check back regularly!