Rotterdam: Lowering the pitch enough to get 20,000 more seats?!
source: StadiumDB.com; author: michał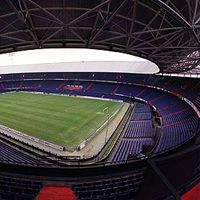 If the football field gets lowered by 165cm, capacity could get as high up as 70,000 seats, claims the renowned architecture practice Zwarts en Jansma, making headlines throughout the Netherlands.
Zwarts en Jansma are a firm known very well for their modern stadiums delivered in Alkmaar, Utrecht or the Hague. Now the Amsterdam-based practice presented a very unexpected idea that may potentially bring together both Feyenoord and the opponents of its new stadium plan.
As many of our Readers surely remember, the club wants to build a brand new stadium, while campaigners of 'Red de Kuip' suggest expanding current stands of De Kuip with a third tier to keep their club playing at the historical and spiritual home. In both cases the goal is similar: bringing capacity to over 60,000 with new corporate facilities.
Recently the club announced it's going to look into all possibilities of how to satisfy the future needs of Feyenoord and its fans. Three experts are to analyse the viability of any proposal.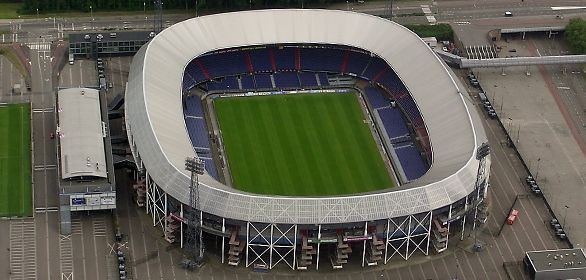 This is where Zwarts en Jansma step in. The architectural team suggests there is a much simpler way of increasing capacity than the two presented so far. The team proposes using the fact, that current stadium's lower tier is elevated, it's significantly above ground level and quite distant from the pitch. As a temporary solution, tubular stands were placed between the pitch and lower stands, but they're very unattractive due to poor sightlines.
According to Zwarts en Jansma, lowering the pitch by further 165cm would not compromise sightlines of the 50,000+ spectators, while it would at the same time give enough room to expand the lower tier by nearly 20,000 people! They would both be closer to the pitch and have a decent view of it. This, as the office argues, is a very significant advantage and allows to retain the 'magic' of De Kuip, now 77 years old.
The plan also sees room for 80-100 new skyboxes, which means the club's business might also be protected despite minor structural changes. Zwarts en Jansma suggest this to be the cheapest option offered so far, too. But will it get the club's approval?