Poland: Polish Cup revival after half a century?
source: StadiumDB.com; author: michał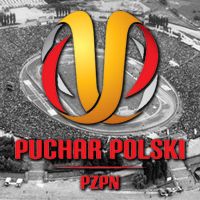 Tomorrow's first leg of this year's Polish Cup final will witness crowds not seen in over 40 years. Together with 2nd leg in Warsaw the tie between Śląsk and Legia may deliver attendance that happened only once in history.
Polish Cup (Puchar Polski) has been nicknamed the 'Cup of Shame' by some, as finals over the years were played at stadiums hardly meeting league regulations. And with schedules sometimes coinciding with Champions League finals or other large events it never had the media attention one would hope for. But what can you hope for if you broadcast a medicore game with a few thousand people in attendance, really?
For others the common image of cup final was a game nobody wanted to host as taking two significant contingents of often antagonistic supporters brought fears of violence. It was even rumoured that last year's final couldn't be held at Gdansk's PGE Arena because police weren't able to provide safety for spectators. This year the plan was to hold it in Warsaw, just like Euro 2012 opening game.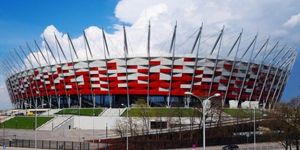 This seemed to be the most obvious neutral location to most media and fans. However, as Polish FA (PZPN) approached the stadium's new operator PL.2012+ it turned out tomorrow's date of May 2 is already reserved for another event. The FA then decided to hold two legs instead, both at each rival's stadium.
Ironically, Warsaw's national venue is now vacant as the previous organizers for May 2 backed out eventually.
To make it worse, this is the 2nd time in two years of the stadium's history that it proved unable to hold the most important Polish Cup game of the year. In 2012 it was the Warsaw the police who gave a very dubious excuse that their radios don't work in the stadium's basements, which were to be closed for the game anyway…
Quite some legs
As the tournament advanced, it turned out current champions Śląsk Wrocław and league leaders Legia Warszawa are to meet in the final. For Śląsk this may be the only chance to get hold of any silverware this season, as they're now challenging third spot in league table. Legia is leading and hope for a double crown, even though Lech Poznan are only a step behind in the league.
No wonder the game suddenly gained relevance, especially with both legs to be played at stadia opened in 2011, one of them Euro 2012 host.
Yesterday it was announced that Śląsk fans already bought almost 29,000 tickets for tomorrow's first leg at Stadion Wrocław. Today the counter stopped at some 33,000. Sell-out for the game has been set at 37,000 for safety reasons (buffer sections and limited away allocation of 1,800 instead of 3,000 given normally) and is almost certain to be reached tomorrow. This may not sound all too impressive until one sees that Śląsk hardly get crowds of 20,000 even at top league games and local derbies.
Legia isn't starting open sale for their May 8 second leg at Pepsi Arena until tomorrow, but they're already running online sale and demand for away tickets to Wroclaw was huge. Legia fans leased two trains for their 1,800-contingent, leaving for Wroclaw tomorrow morning.
Altogether the two games should easily produce over 55,000 and may reach some 65,000-68,000 attendance if Legia sees similar demand to the one in Wroclaw. We've been checking historical records to find a comparison, but it turns out there have only been a few ties of comparable size.
In 2004 the clash called by some 'Polish Derby' (between Lech and Legia) brought 26,000 in Poznan and 15,000 in Warsaw, but interest was halted by modest stadium sizes – both sold out.
Last Polish Cup final with crowd of 50,000 was seen in… 1970! Back then Poland boasted two stadia of 70,000+ (both called the Polish 100,000-seaters due to severe overcrowding at most popular events) and that year's final was held at one of them – Stadion Śląski.
But that's still less than this year's final should see. So we continued our search throughout the entire history of this tournament. It turns out only one game had bigger crowd – 70,000. It was the 1963 final, also held at Stadion Śląski. One year later Poland saw Legia fight at Warsaw's second giant, Stadion Dziesięciolecia, but we could not find data for that game.
Signs of change?
This year's final is without a doubt one of the brightest in history attendance-wise. But is it a one-off or a sign of long-term change? According to our information PZPN are building a strategy to make the hype last longer.
Not for prestige, but for revenues. The FA now has only one decent 'product' – the national team, selling out games almost all the time and playing all qualifying games at Stadion Narodowy. They need a second source of income and Polish Cup is the best available option, with both top leagues running under Ekstraklasa SA, similar to English Premier League in terms of relations with English FA.
PZPN and PL.2012+ are already now talking of hosting the 2014-2016 finals at Stadion Narodowy and both companies declare misunderstandings from the past two years won't stop them this time.
Below are last ten finals of Polish Cup and two largest to date.