Brazil: Fight against time ahead of Confederations Cup
source: Reuters.com / StadiumDB.com; author: michał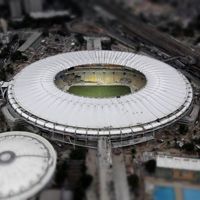 As it turns out, no more than three arenas will be ready, while three others are well behind. Behind the initial, updated and final deadlines. Largest venues seem to be in worst position, but FIFA assures the tournament will be held as planned.
June's Confederations Cup is seen as dress rehearsal for the 2014 World Cup. The event is to take place on six stadiums, all of which have either been redeveloped (4) or built anew (2). Of the six only three have yet been inaugurated.
This doesn't mean they're finished already, though. Work still goes on in all of the stadia, but Mineirao, Novo Castelao and Arena Fonte Nova have passed their first crowd tests. All of them have hosted first football games and are already operable. Though 'already' sounds out of place, as they should have been prepared by the end of 2012 and then in early 2013.
FIFA has already sold over 550,000 tickets for the Confederations Cup and expects crowds close to capacity. No surprise, the Brazil-Japan opener will have biggest media attention and ironically it will be held at one of the most delayed stadia. Estadio Nacional in Brasilia is well behind deadline set for April 15, with less than half the seats in place, roof not finished and a long list of works on the interior still ongoing.
5,000 people work around the clock to assure it's ready for June 15, but instead of this weekend, the stadium is scheduled to be reopened on April 21, a week later. Opened, not finished. It won't be ready until after the Confederations Cup. Below is the most current photo: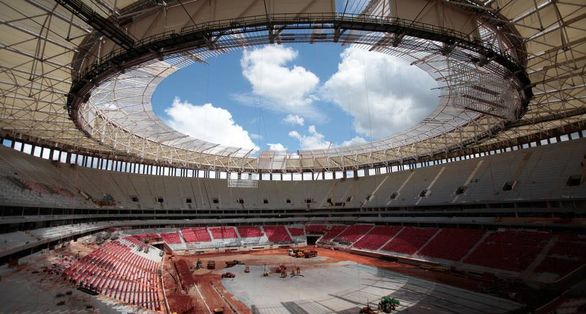 Opening on April 14 should go ahead as planned in Recife, but that also isn't even close to work being finished. Though the stadium may seem ready on the inside by Sunday (roof in place, seats almost fully installed, pitch already in decent shape), work on the external cladding is still in an early stage. No wonder the first game is to be held in late May, just weeks before the Cup.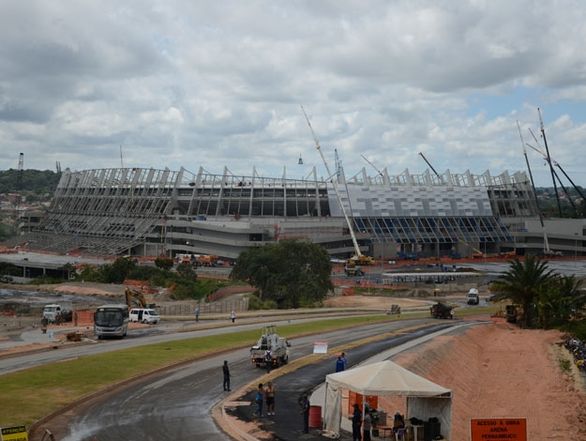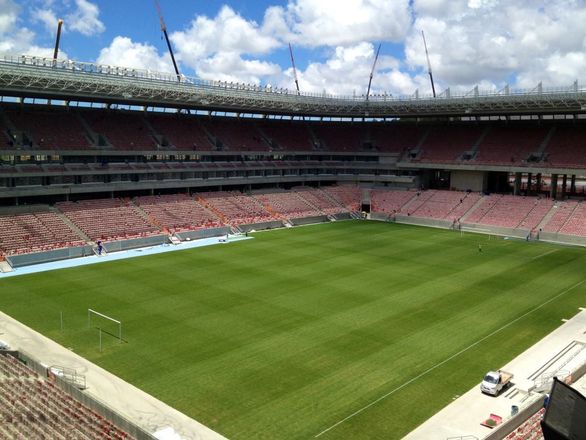 But the biggest burden Brazil still has to carry is Maracana. Though not the most expensive venue of the tournament, it's the one failing to meet deadlines all the time. Despite FIFA's demand to host 2 test games before the tournament, it will only have one, in early June. Before that only a friendly behind closed doors is planned, hardly giving any test to the most important, spectator areas.
Currently the large membrane segments have been put onto the roof, but still await getting connected and made waterproof. Seats are installed in some 50%, while interior works are months before ending.