Greece: UEFA Super Cup moved to Greece
source: StadiumDB.com; author: Tobiasz Kowalski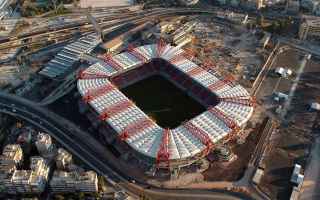 Russia's Kazan will not host the 2023 European Super Cup. By the decision of the UEFA Executive Committee, the match will be played at the Georgios Karaiskakis Stadium in Piraeus - the arena used on a daily basis by the Olympiakos SFP club and the Greek national football team.
Russia loses another football event
On February 24, 2022, Russia invaded Ukrainian territory, escalating the war that began in 2014. Numerous sanctions have been issued towards Russia, including those on a sports level. For example, in 2022, St. Petersburg was deprived of the opportunity to host the Champions League final of the 2021/22 season. The event was eventually held at Stade de France, a stadium located in the suburbs of Paris.
Russia loses a major football event again this year - this time it is the 2023 UEFA Super Cup. The match will take place at Stádio Georgios Karaiskakis, located in Piraeus, in the southwestern part of the Athens metropolitan area. The match will be played on Wednesday, August 16 at 21:00 CET, (22:00 local time).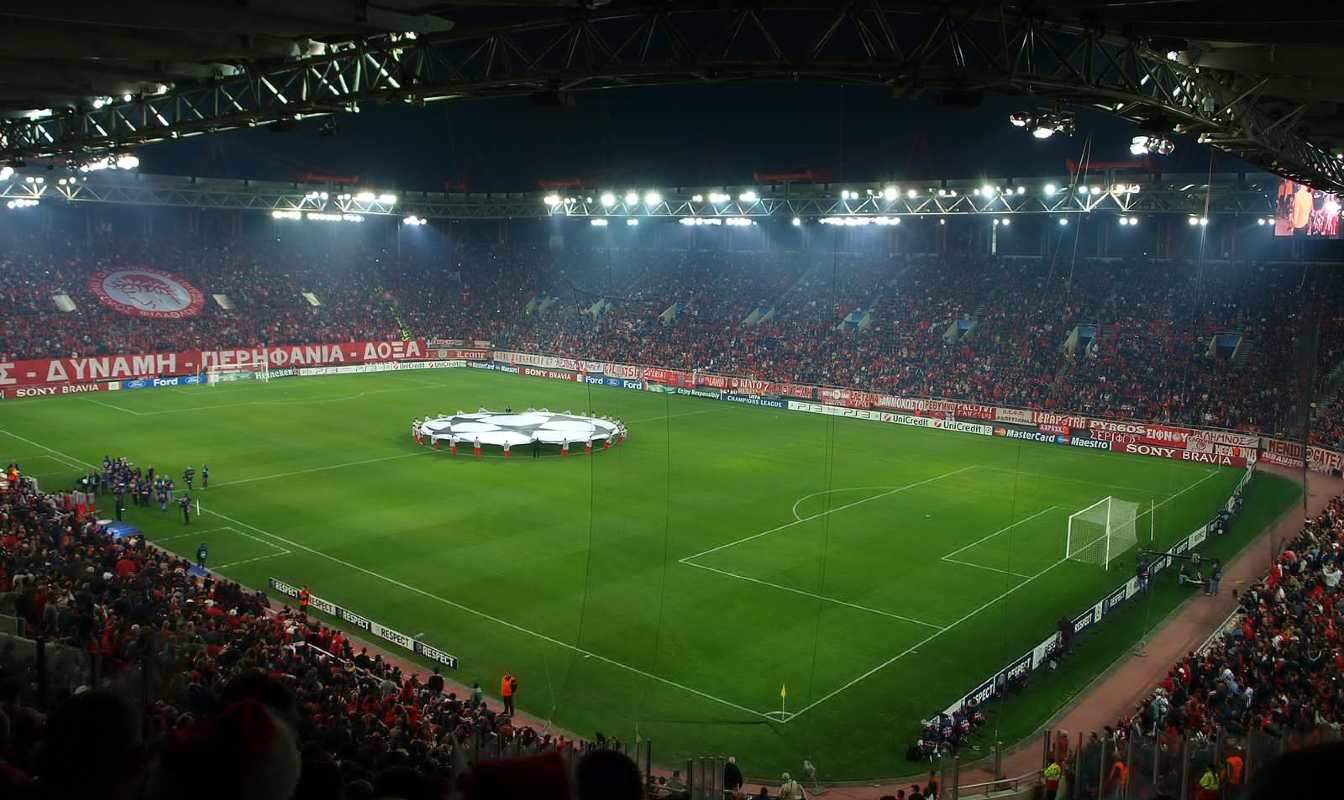 © StadiumDB.com
New host and historic arena
Georgios Karaiskakis Stadium is a unique venue. It was originally built for the first modern Olympic Games, held in 1896. At the time, the facility served as an outdoor velodrome, but soon became one of the capitals of Greek football. As early as 1925, Olympiakos Piraeus - the most successful club in the country with 46 Greek league titles, 28 national cups and 4 super cups - moved into the stadium. The venue was extensively rebuilt in the 1960s. Then again, before the 2004 Athens Olympics, the arena was demolished almost completely in order to redevelop as a football-specific stadium.
Who will play in the 2023 UEFA Super Cup? We do not know that yet. The match will feature the current winners of the Champions League and Europa League. The ongoing edition of the latter, however, hosts a number of clubs that are still among Europe's top teams despite appearing in lower-level competitions. Thus, chances are high that two great clubs will meet at Georgios Karaiskakis Stadium on August 16.
© StadiumDB.com