Argentina: Mâs Monumental is officially the biggest stadium in South America
source: StadiumDB.com; author: Tobiasz Kowalski
River Plate has returned to its arena after redevelopment. The capacity of the stadium has increased to over 83,000, with the venue eventually set to hold 84,567 spectators. This makes Mâs Monumental the largest stadium in South America.
No free seats at Mâs Monumental
River Plate welcomed the arena in high spirits. In the first match at the expanded Mâs Monumental, the hosts beat Argentinos Juniors 2:1. Fans filled the stadium to the brim since 83,198 arrived. The atmosphere at "Los Millonarios" is perfectly captured by the words of the team's coach, Martin Demichelis, who said: It is a very special day. It is a blessing that the club continues to grow in infrastructure, the stadium is turning out wonderful.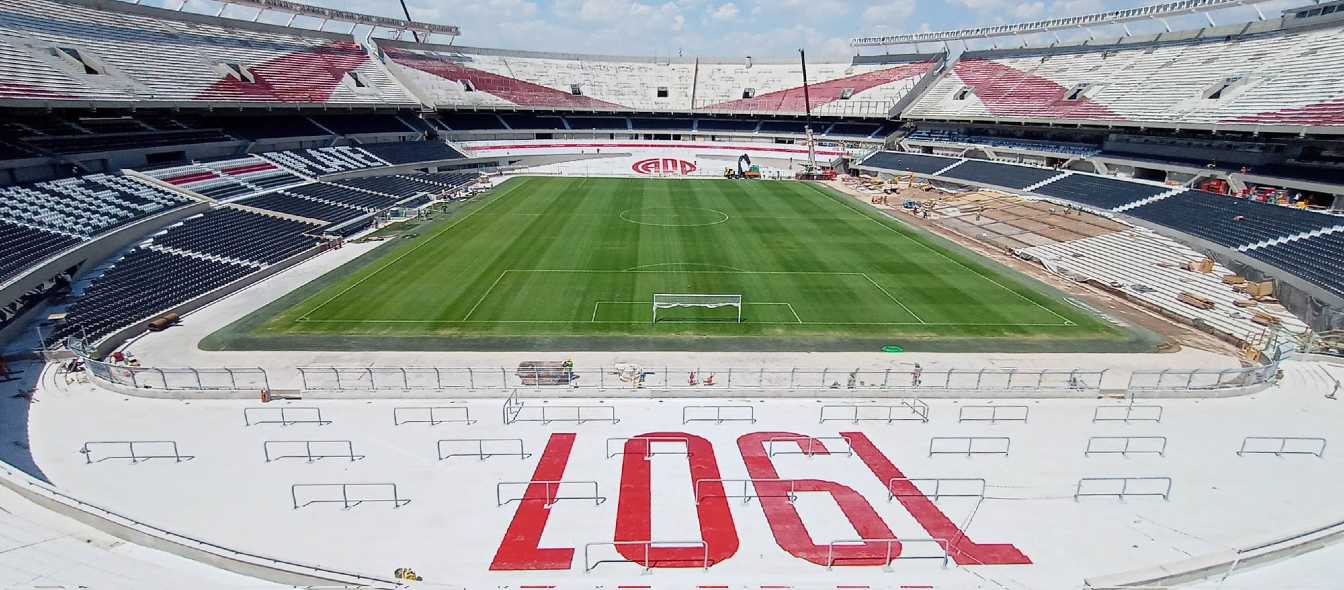 © Obras River Plate
Interestingly, the attendance record at Mâs Monumental was not broken during the last match against Argentinos Juniors. This had already happened a few decades ago, in 1975, during River Plate's game against Racing. Although the stadium's capacity then was smaller than it is today, it did not pose a problem for the fans and event managers. Of course, such a situation could not happen today, mainly due to security procedures.
Plans finally implemented
The River Plate stadium expansion has been attempted for a long time. A number of concepts have been floated over the years, such as Plarq Arquitetura in 2010, the 'River Plate Forum' in 2011, and Lier & Tonconogy Arquitectos in 2013. Each of these projects involved removing the athletics track and creating a roof, but in the end, none of them lived to see fruition. Work finally got underway, which happened just as Argentina's Primera División was taking a break due to the COVID-19 pandemic. Mâs Monumental upgrade design was prepared by the architectural company IDOM.
The individual areas of the stadium are being redeveloped in stages. The next phase is about to start, which will include the construction of a new lower level of stands on the west side (the so-called 'Belgrano') and further upgrades such as installing seats on the old stands and extending the car park. The redevelopment is scheduled to be completed in July 2024. However, the Mâs Monumental can claim the title of South America's largest stadium even now. With the latest expansion, the venue has overtaken Peru's Estadio Teodoro Lolo Fernández (80,093) and Brazil's Maracana (78,838).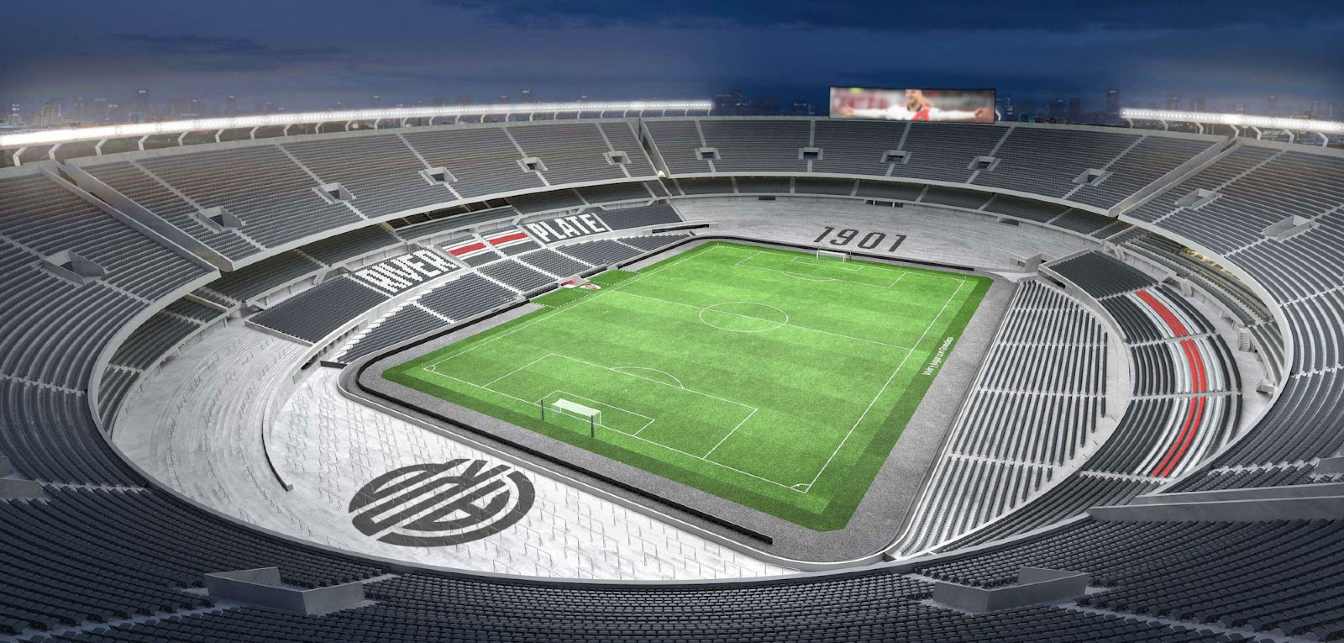 © Club Atlético River Plate