USA: The host of the 2023 MLS All-Star Game announced
source: StadiumDB.com; author: Rafał Dadura
The authorities of the Major League Soccer (MLS) have recently announced that Washington, D.C., will host next year's All-Star Game. The event is officially named as MLS All-Star Game, and will be played on July 19, 2023 at Audi Field, the home of the D.C. United.
Manchester United, Real, Juventus…
Unlike the All-Star games of other leagues (NBA or NFL), the game organised by Major League Soccer (MLS) is played by the league's best players, who often face off against great, international clubs. So far, famous teams that have graced the event with their presence have been, for example, Manchester United, Real Madrid and Juventus.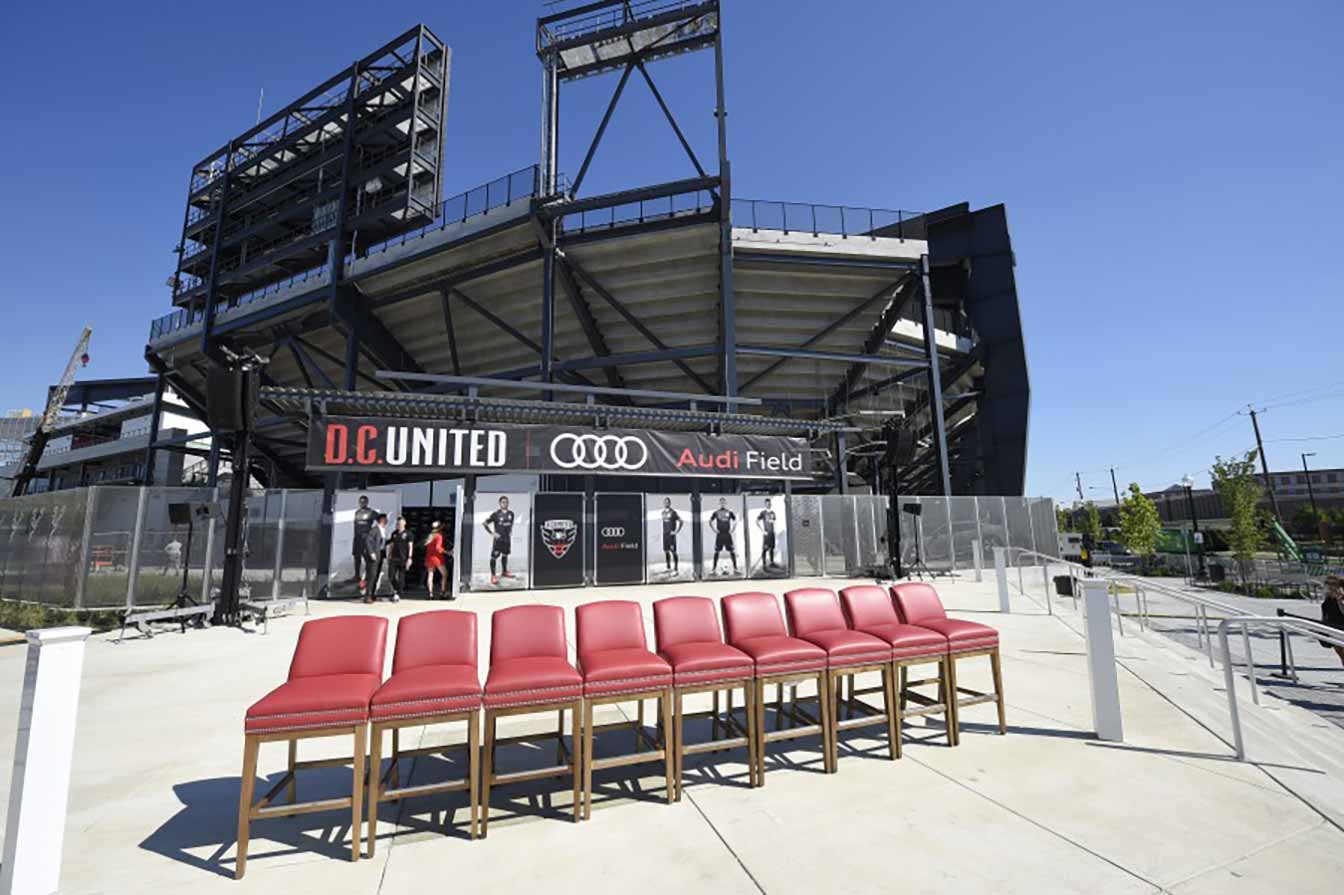 © D.C. United
However, we will find out who will be playing at Audi Field next year. The 2023 MLS All-Star match will, in typical US manner, be the culmination of a week-long series of soccer-related events across Washington! We are talking about various community initiatives, concerts, parties, the MLS All-Star Skills Challenge tournament and much more.
The hosting of MLS All-Star matches, just like the NFL finals (known as the Super Bowl) or various other finals in Europe, is generally given to new venues for which this is a great opportunity to present themselves to a wider audience. Audi Field in Washington is a perfect example of this. It is a facility that was built after a twenty (!) year process that costed nearly half a billion $ in total! The stadium was built in the Buzzard Point neighbourhood near downtown, on a site that previously housed a power plant, a junkyard and... not much else.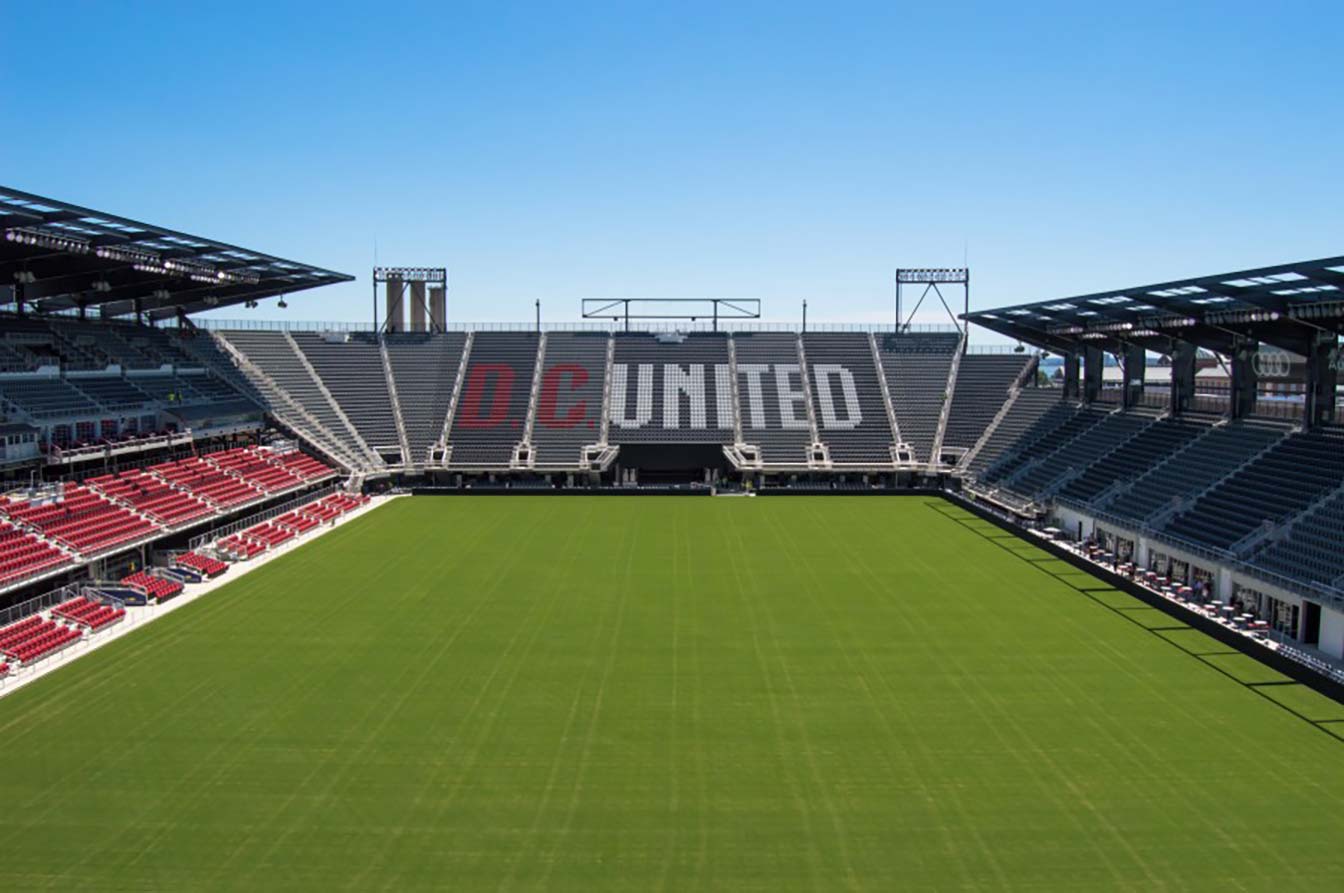 © D.C. United
Chico Stand instead of power plant
Opened in 2018, the arena seats exactly 20 000 spectators. One of its distinctive features is the standing area, popularly referred to by fans as "the Chico Stand". The stadium is also occasionally used by the National Women's Soccer League (NWSL) team, Washington Spirit. As far as the US women's soccer league is concerned, the stadium situation looks a little worse than for the men, but new facilities are starting to be built there too. We recently reported on one of them here.
However, before the soccer excitement in Washington arrives in 2023, there's this year's edition of the MLS All-Star match yet to be played! It will be held at Minnesota United's Allianz Field, in the metropolitan area formed by the so-called twin cities of Minneapolis and St. Paul.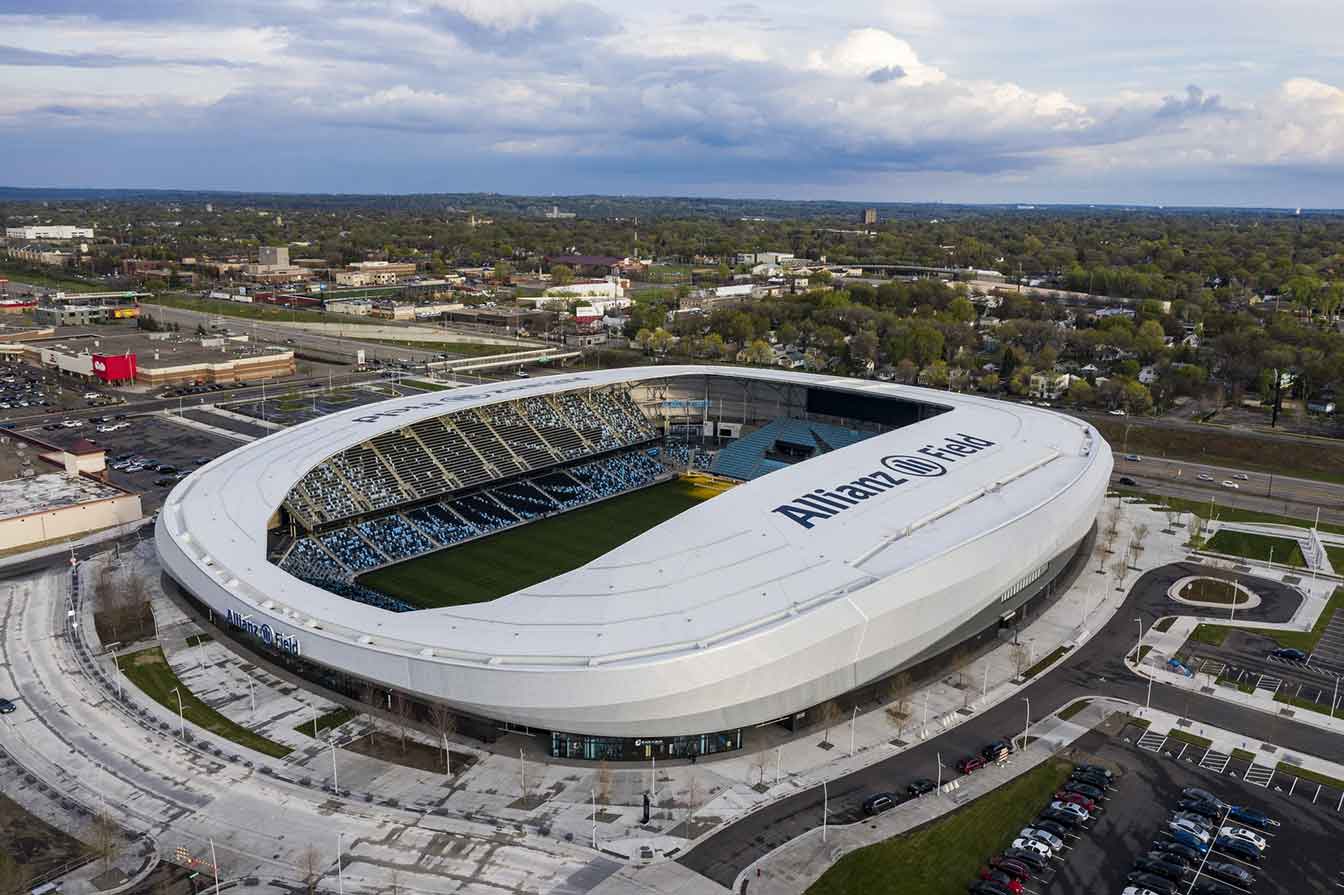 © FabriTec Structures
The match is scheduled for August 10, 2022 and will pit the star teams of the American MLS and Mexico's Liga MX against each other. The venue in St. Paul is also a new arena, opened just in 2019. It holds 19,400 spectators and, although it is not the largest in terms of a size (especially compared to many stadiums in the US that exceed a capacity of 100,000), it is a very impressive soccer venue as well!