USA: Kansas City Current with visuals of new stadium
source: StadiumDB.com; author: Rafał Dadura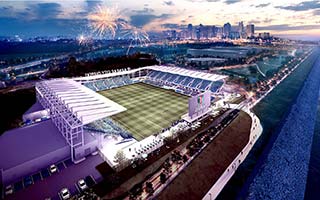 The women's soccer team, Kansas City Current, played last season at Legends Field ballpark. Next campaign they will inaugurate at Children's Mercy Park, home of MLS team Sporting KC. Soon, however, Kansas City women's soccer players could have their own, impressive home.
The first stadium in the US for a women's soccer team
The owners of Kansas City Current, a team that plays in the NWSL (National Women's Soccer League - the women's equivalent of MLS), have just revealed plans for a facility to cost $117 million (the original estimate was $70 million). It would be the first stadium in the US built specifically for a women's soccer club. It would have a capacity of 11,500 seats, with the first spectators expected to enjoy the games there as early as 2024.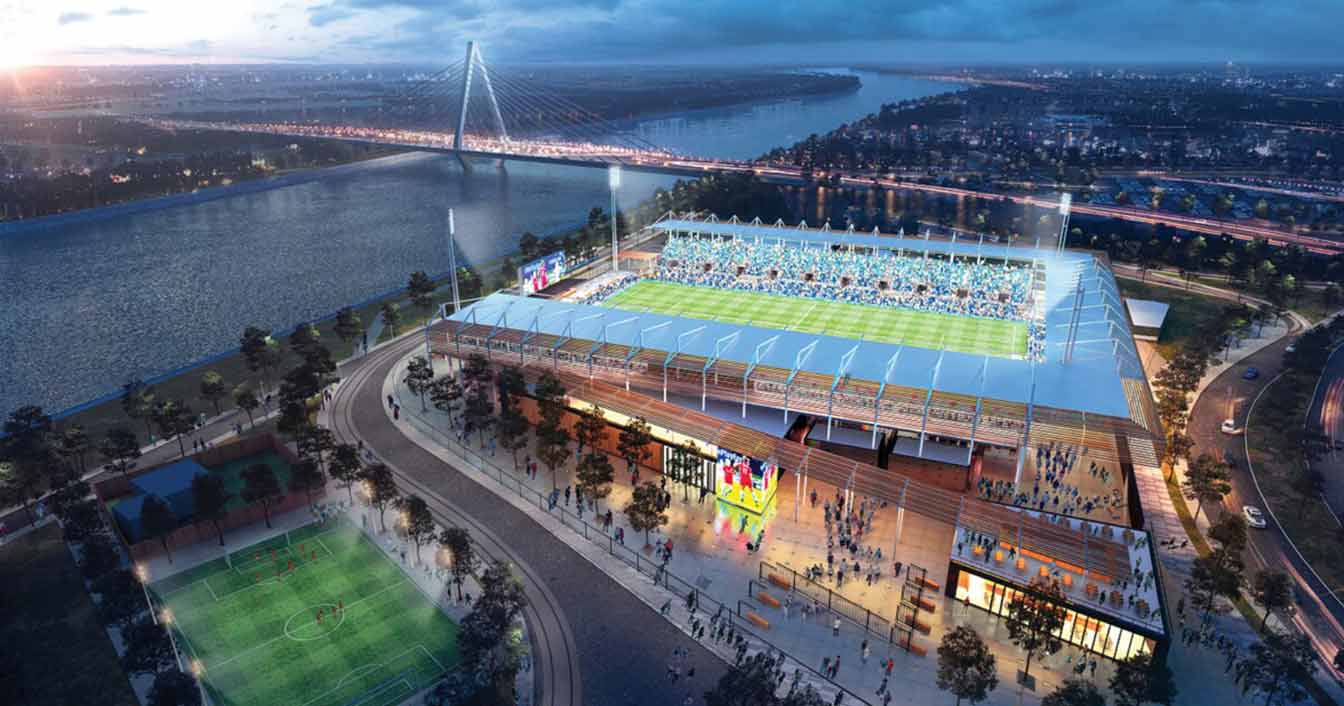 © Kansas City Current / Generator Studio
The arena would be built under a 50-year lease agreement with the Port of Kansas City, on a 7.08-acre site, on the banks of the Missouri River in Kansas City's Berkley Riverfront Park. Principal design and construction partners are Generator Studio, JE Dunn and Monarch Build. The stadium's advantage is expected to be its location in the heart of the city.
President of the aforementioned Port of Kansas City Jon Stephens enthuses: Anchoring such a dynamic facility downtown and connecting it to the heart of Kansas City via the tram, pathways and green space not only reinforces our commitment, but also proves that there is no better place for our community to all come together.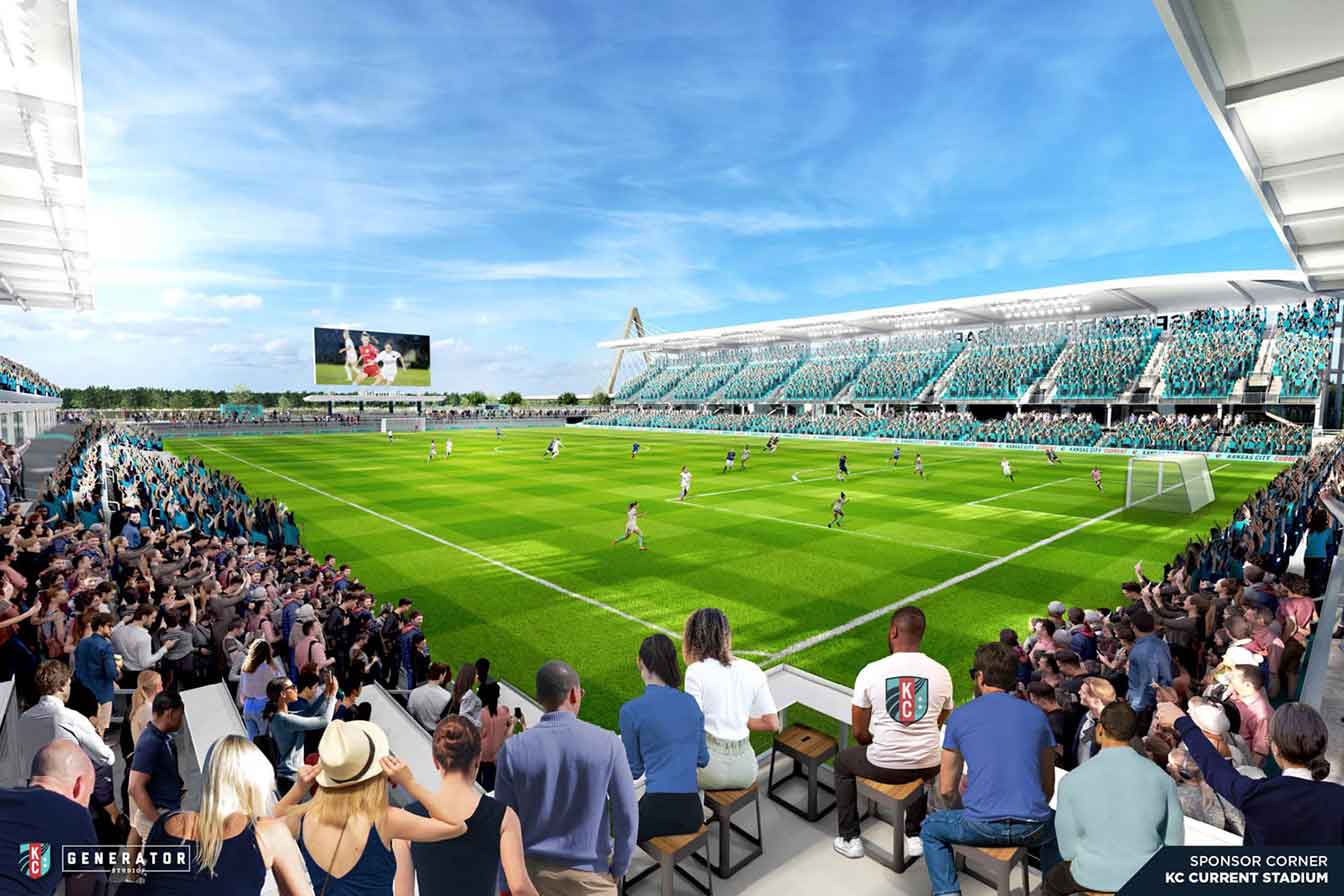 © Kansas City Current / Generator Studio
Private investment and state tax breaks
The plans in question follow the team's $15 million training centre project in nearby Riverside, which was funded entirely by the owners of Kansas City Current. The complex is expected to include world-class facilities with locker rooms, cardio and strength training rooms and multiple outdoor fields. The centre is scheduled to open later this month.
The club is seeking $6 million in state tax credits. According to a team spokesperson, the credits are to be used for infrastructure, public amenities and site preparation. Importantly, the abatements will be state rather than local (municipal). This is important because with this arrangement, the money Kansas City pays into the state budget will come back to the city in the form of investment, and the metropolis itself will not bear the cost.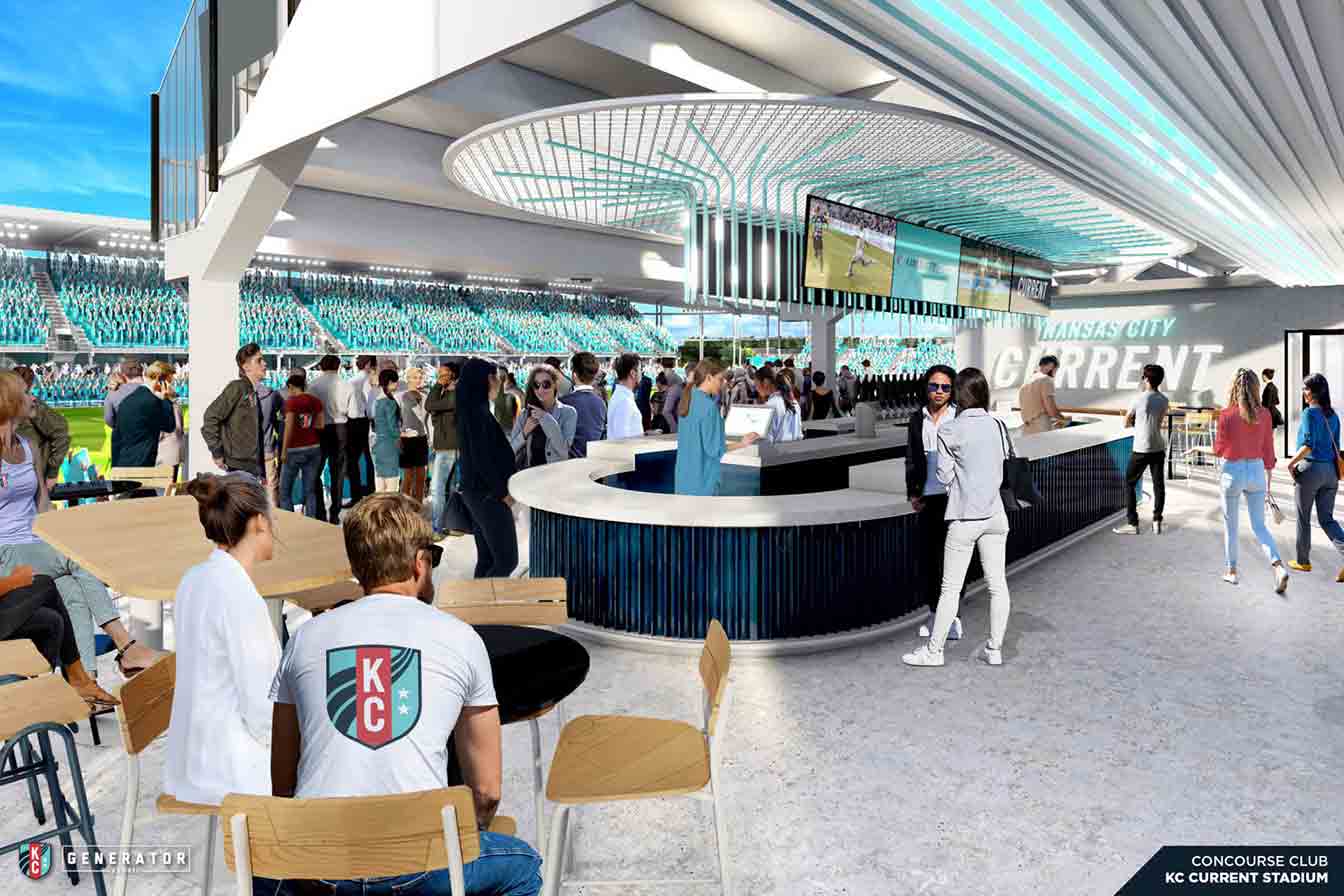 © Kansas City Current / Generator Studio
It seems that, thanks to private investors and their willingness to invest, everyone will be happy. This is reflected in a statement from the mayor of Kansas City: As a sports fan and father, I am proud that Kansas City will make history as a city that will have a world-class facility dedicated to women athletes and that this project will be the centrepiece of our beautiful riverfront.