Italy: Cagliari finalises the design of its new facility
source: StadiumDB.com; author: Mateusz Osmola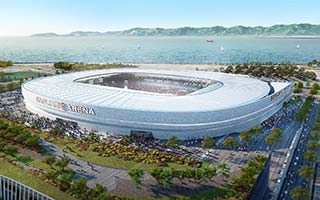 The owners of Serie B club Cagliari Calcio have announced the finalisation of the design phase of their new home venue. The plans now await approval from the municipal authorities, which is expected to happen within a few months. The tender procedure can then proceed.
The team from the Sardinian capital has submitted the final design for a new 25,000-capacity stadium to the Cagliari city authorities, which will be built on the site of their former Stadio Sant'Elia. The facility will be located next to "the Islanders" temporary stadium, Unipol Domus. The club anticipates that within the next six months Stadio Cagliari project will receive all the necessary approvals and a tender can be issued for the development and the allocation of a 50-year concession to manage the facility.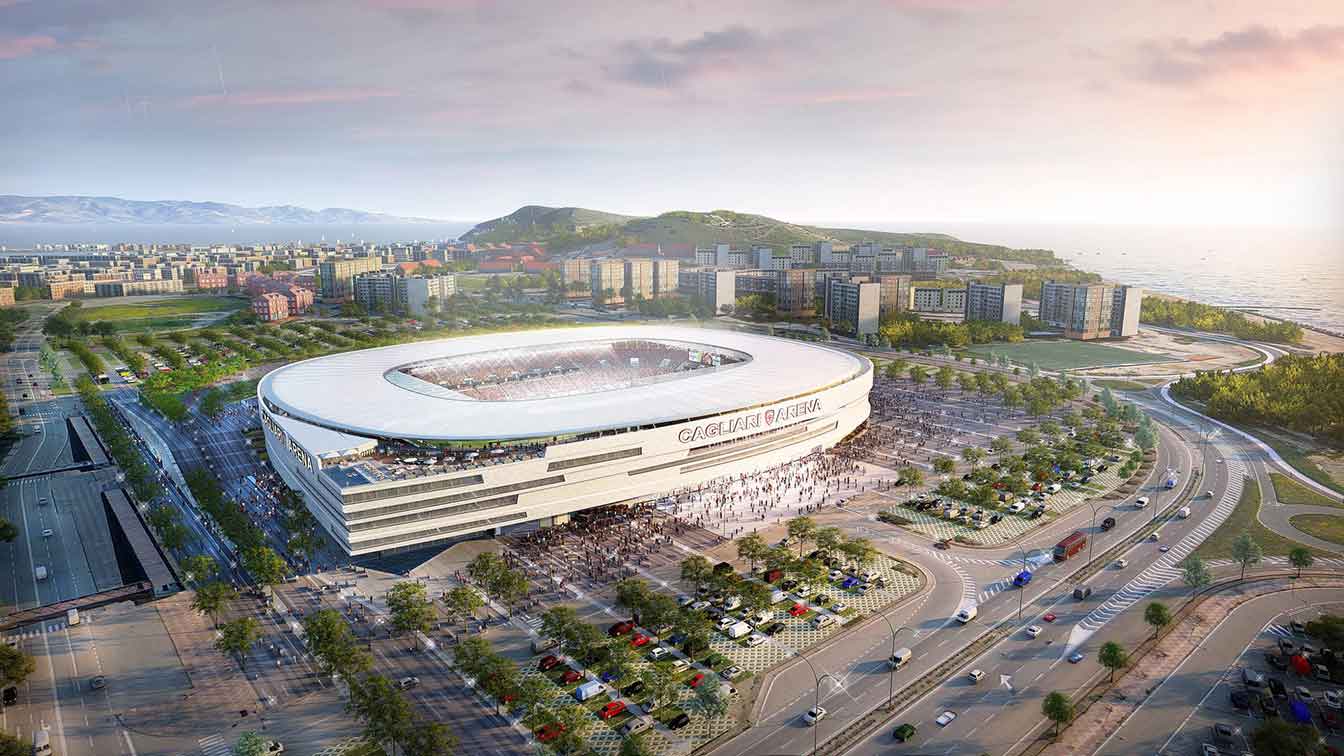 © Cagliari Calcio
Work will begin with the demolition of Sant'Elia and, once completed, construction will begin, which is expected to take around 25 months according to the schedule. The stadium is set to be inaugurated before the start of the 2025/26 season. The realisation of the project is to be supported by Costim, a company that specialises in revitalisation projects. Cagliari Calcio has entered into an agreement with the company to select Costim as general contractor and industrial partner for the investment. The agreement provides for the creation of a dedicated company following the award of the tender.
The new entity will be 60% controlled by Cagliari, and Costim will hold the remaining 40% stake. The stadium will be expandable to 30,000 seats if Italy is awarded the right to host Euro 2032, as we reported here. The construction cost is estimated to be between €125 million and €130 million. The municipality is expected to contribute €40 million from its own coffers and the missing amount is to be covered by the club.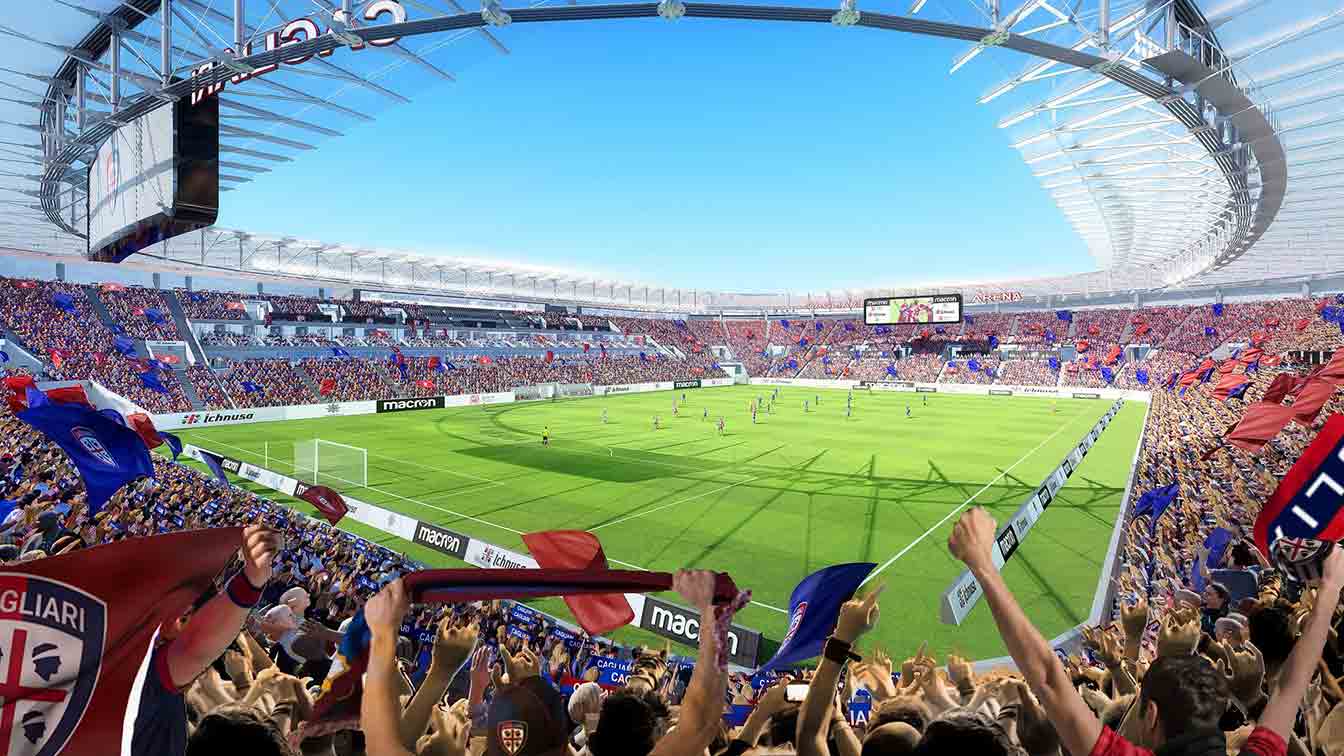 © Cagliari Calcio
This is a crucial page of our journey, for Cagliari and for Sardinia as a whole, to which we want to make available something unique and strongly anchored to the territory, capable of contributing to the sustainable growth of the city from an economic and social point of view – said Cagliari Calcio president Tommaso Giulini.
We encourage you to watch a video about the design of Cagliari's new stadium: