Italy: Cagliari aims for Euro in new stadium
source: StadiumDB.com; author: Rafał Zagrobelny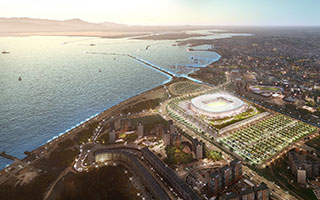 The start of construction of Cagliari Calcio's new stadium is getting closer. The club recently signed an agreement with the company that will lead the investment. It is also known that the capital of Sardinia will host the matches of Euro 2032, if Italy earns the privilege of hosting the tournament.
Due to tournament aspirations, the originally planned capacity has been increased by 5,000 seats. Initially the stadium will have 25,000 seats, but later we will gradually expand it to a capacity of 30,000 explained Cagliari Calcio president, Tommaso Giulin, during a press conference. He also mentioned that Cagliari will be one of the cities to organize the EURO 2032 if Italy hosts the tournament.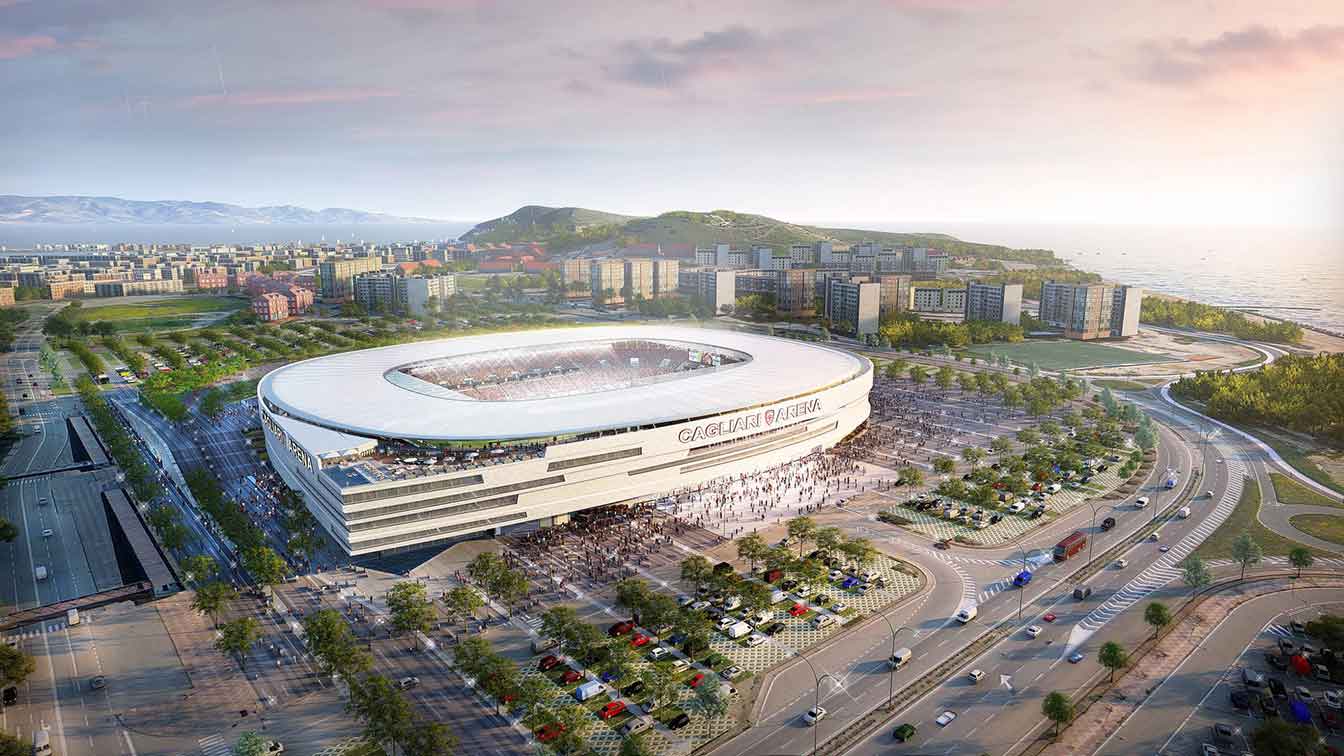 © Cagliari Calcio
A media meeting, held at the beginning of March, brought some of the details that fans have been waiting for for a long time. The stadium will cost between €125 and €130 million, which is significantly more than previous estimates showed. The costs are higher due to rising material prices, also because of the ongoing war in Ukraine. 40 million of the financing will be provided by the municipality, while the rest will come from the club, partly from a loan.
It is also known that the works will begin next year with the demolition of the old stadium. The following year the construction of the new venue will begin and it should be ready for the 2025/26 season. The company Costim, which specialises in big revitalisation projects in Italian cities, will be responsible for the contract.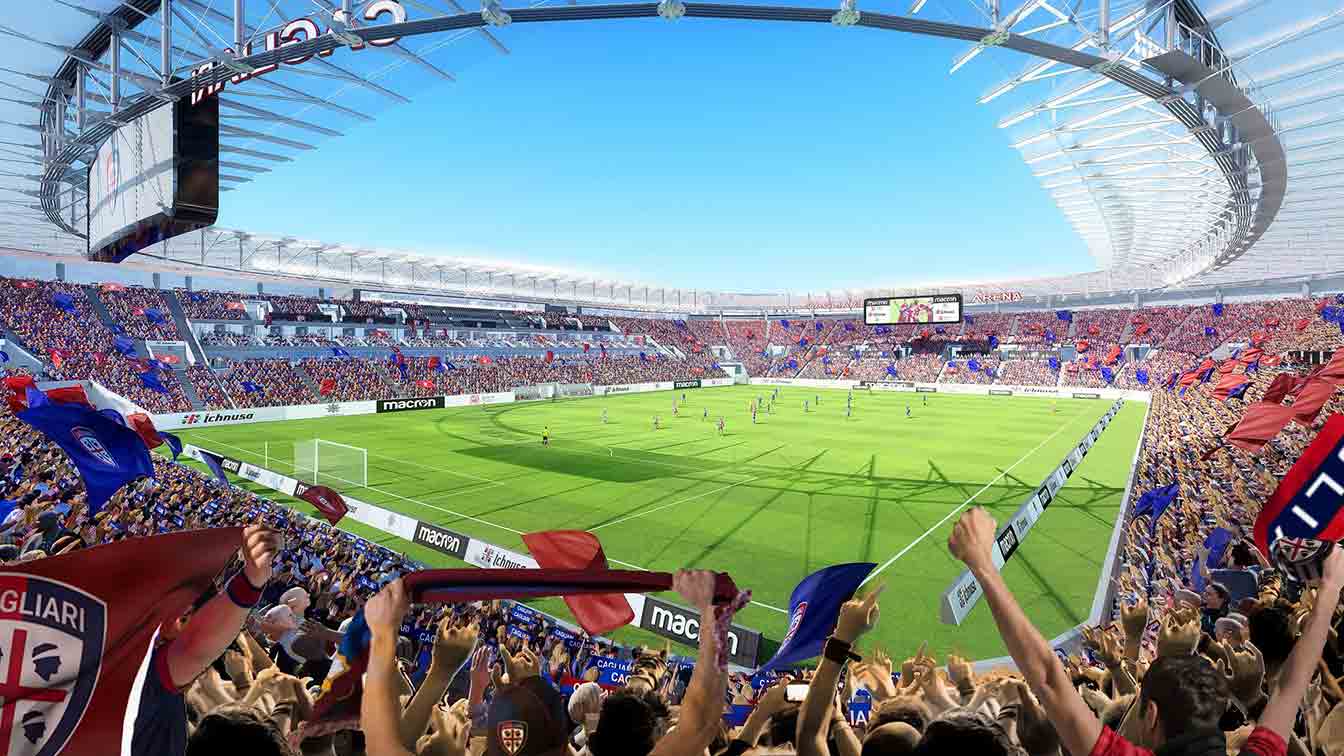 © Cagliari Calcio
The design will be based on a previously shown concept, including a hotel and a terrace with a swimming pool at the roof level of the stadium. Its final form, together with a cost estimate, will be known in May this year.
Cagliari Calcio will partly finance the construction from its budget, while the city will hand over the facility to the club for a 50-year use. After that time the arena will return to the municipality, which will decide its continued use.
Cagliari will still have to pay an additional €2 million to play in the stadium. However, a sponsor for this has already been found - the Unipol company. It is possible that the name of this firm will eventually appear in the name of the stadium.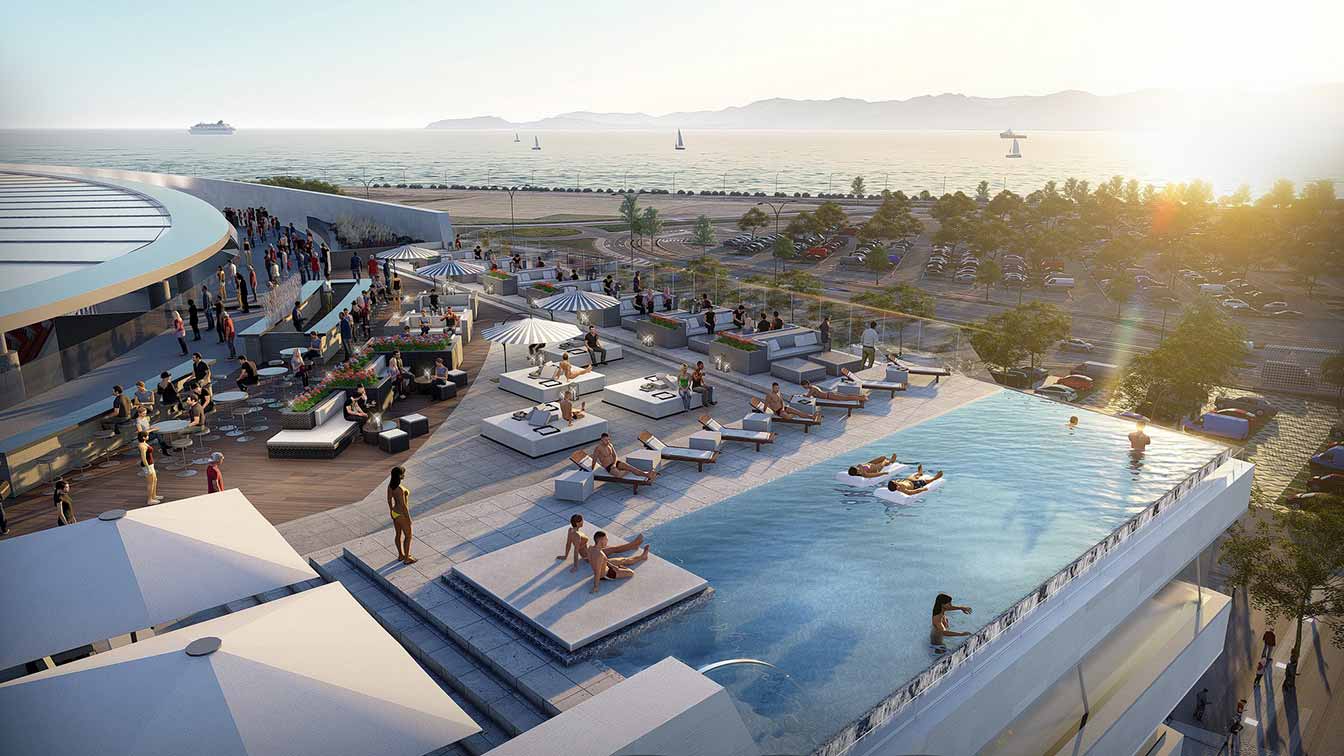 © Cagliari Calcio
Until the move to the new venue, Cagliari will play in a temporary stadium. Sardegna Arena was built in 2017, in just four months, for the "symbolic" €8 million. The arena stands directly opposite the historic Stadio Sant'Elia, where a new development will begin in a short time.