Euro 2032: Italy wants to host Euro four years later
source: StadiumDB.com; author: Rafał Zagrobelny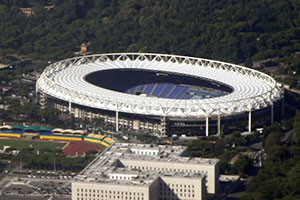 It is possible that in ten years time we will experience the excitement of the European Championship played at Italian stadiums. The local federation has announced that it focuses on its efforts to organise Euro 2032. That means that Italians have abandoned their bid to host the championship in 2028.
Recently, we wrote about the fact that the British will apply for the organisation of Euro 2028. It seemed that their most serious competitors would be the Turks and Italians. In the end Italy cutted out from the competition. Their goal will be to host the championship four years later.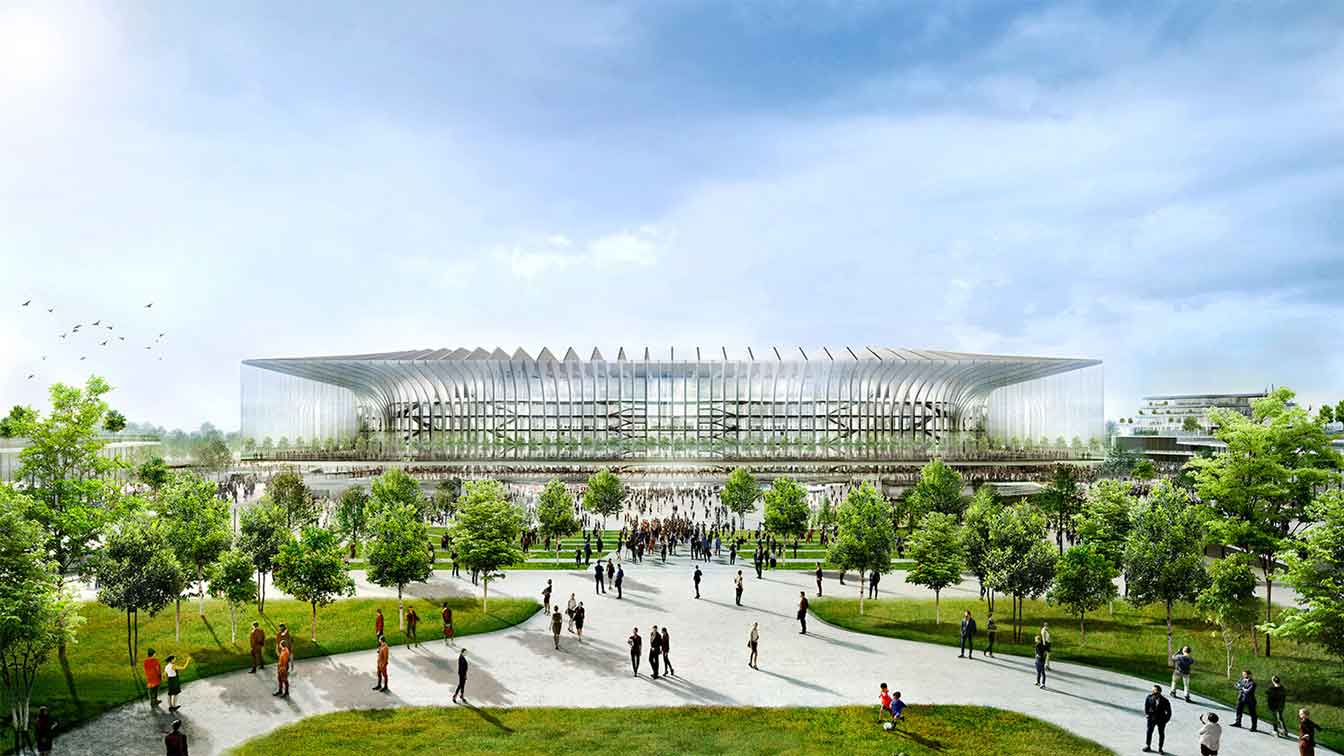 © Populous
The Italian football federation has announced that it prefers to provide itself more time for the necessary preparations. In this case, the stadiums are the main issue. Italy has plenty of iconic football venues, but many of them need to be modernised. And that doesn't mean just cosmetic improvements.
The largest stadium on the Apennine Peninsula is "La Scala del Calcio" in Milan, the legendary San Siro. The arena can accommodate almost 76,000 spectators. However, AC Milan and Internazionale are planning to demolish this iconic venue and build a slightly smaller arena, called "The Cathedral". Its capacity is to oscillate around 60,000 seats.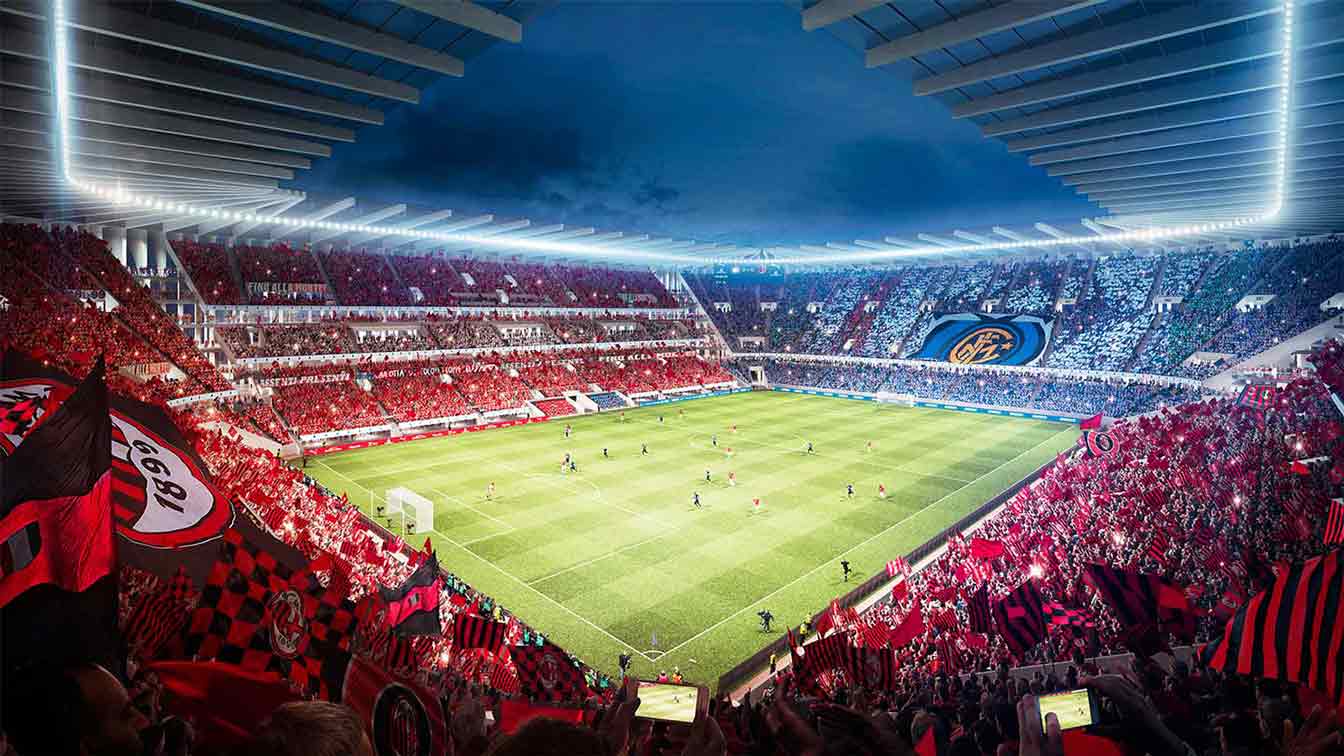 © Populous / Nuovo Stadio Milano
When it comes to capacity, the second stadium in Italy at the moment is Stadio Olimpico (70,603 seats). It was here where the last Euro opening match and ceremony took place. The arena also hosted three other matches of the 2021 tournament. Moreover, the Roman colossus was the venue for the 1968 and 1980 European Championship final games. In 1990 the World Cup final was played here as well.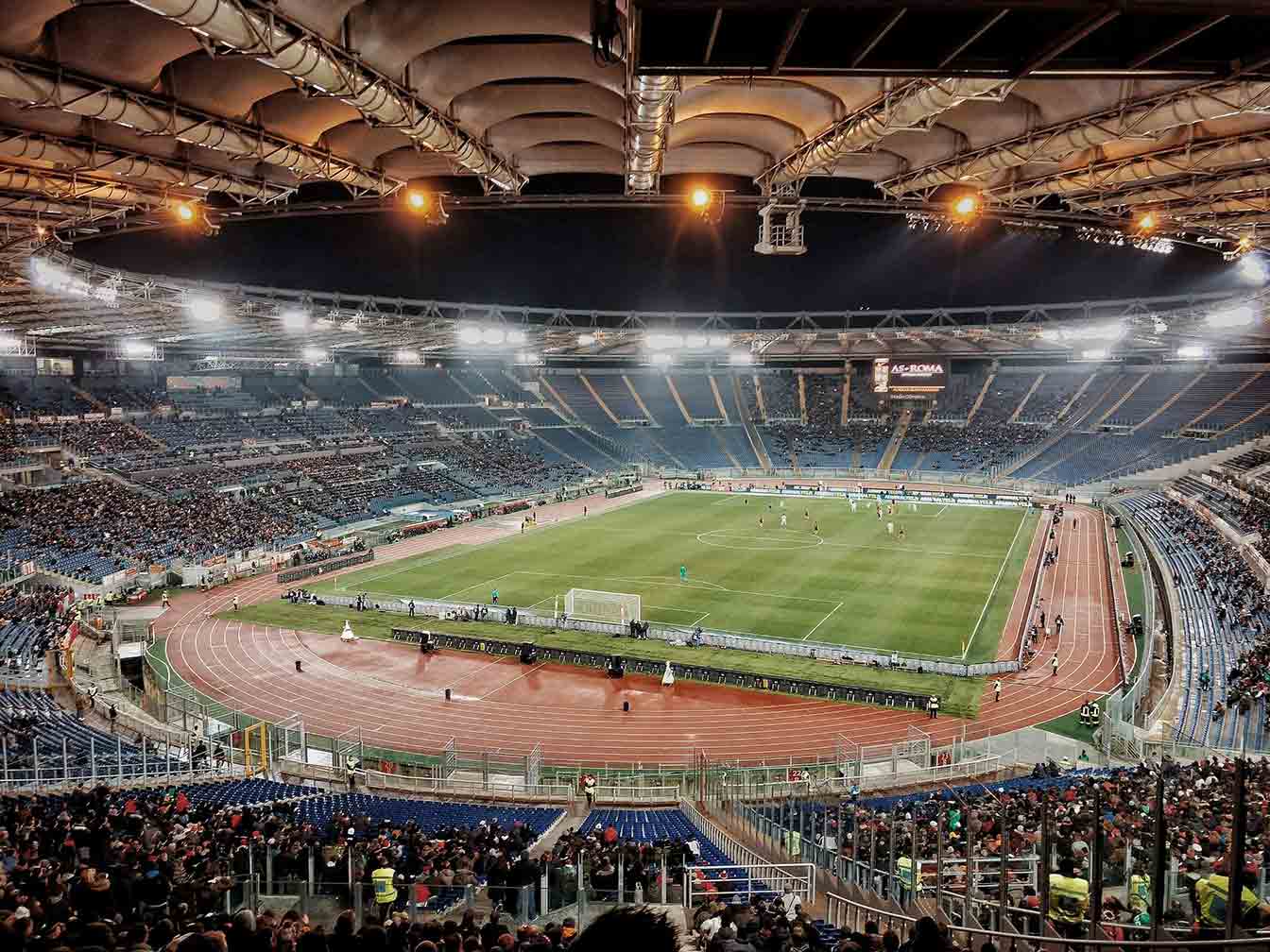 © Liam McKay
Among the remaining Italian stadiums, the Juventus venue seems to be a solid choice to host the Euro. Allianz Stadium of Turin certainly stands out from the other large stadiums in Italy with the date of its construction. The arena was built in 2011, has more than 41,000 seats, a parking lot for 4,000 cars and really well developed commercial facilities.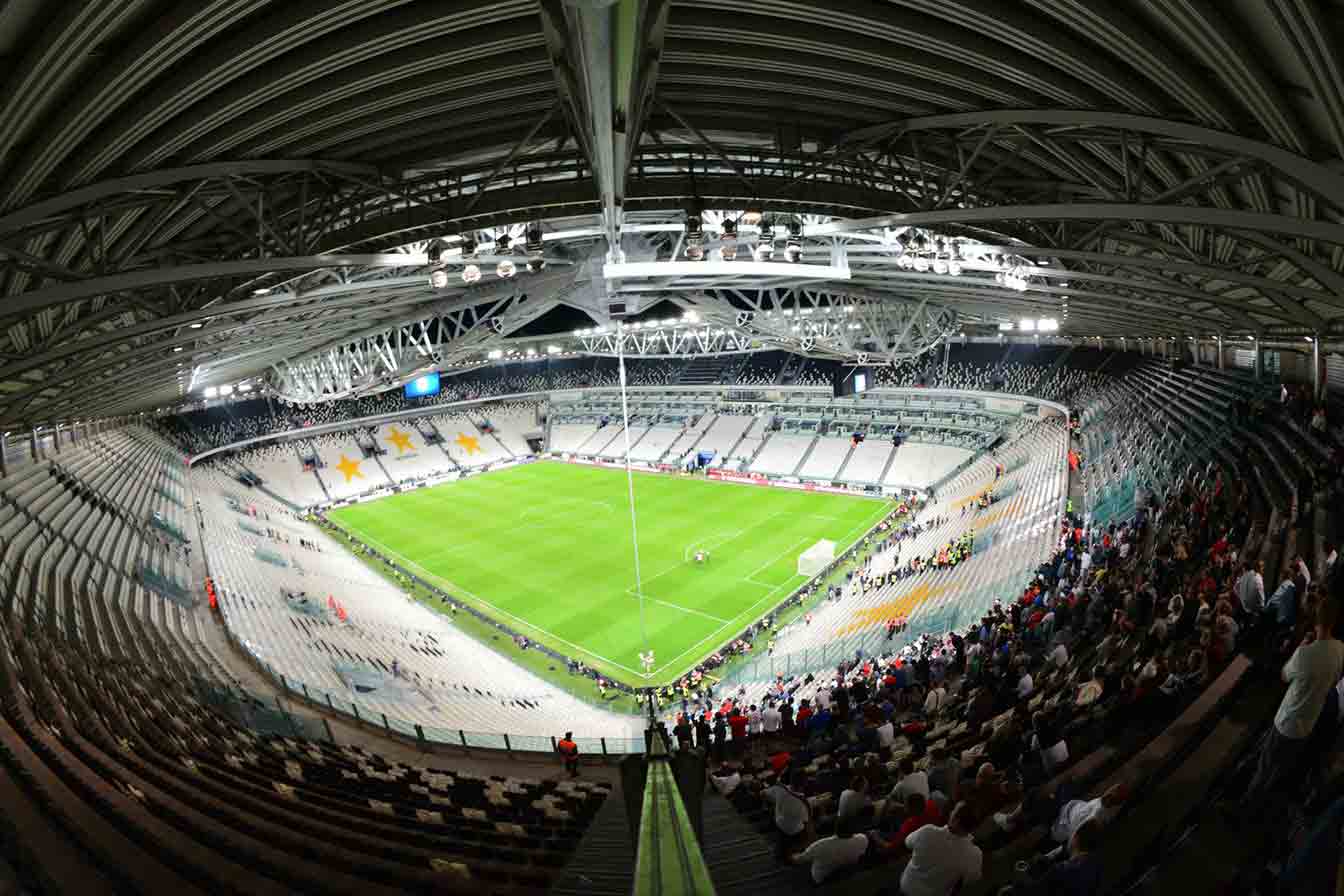 ©
Ed Rhodes
In the context of the possible championship in Italy, it is impossible not to mention Stadio Diego Armando Maradona. In Naples, they certainly can't imagine such a big event without their facility on the stadium map. Although the former Stadio San Paolo has recently undergone another modernization, a complete renovation would certainly be necessary in order to host the championship.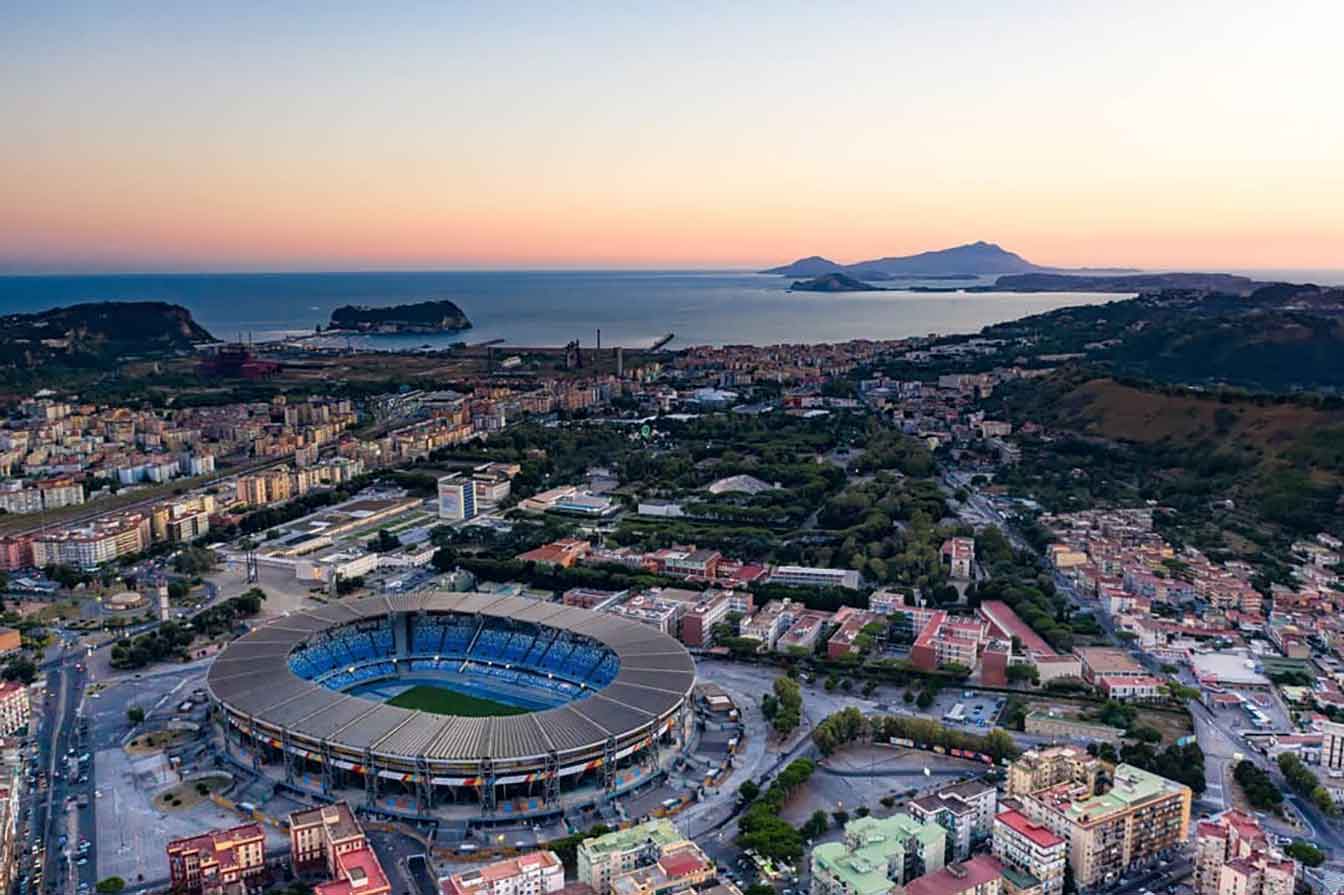 © Instagram: @dronaut.video
If Italy is eventually awarded the honour of hosting the tournament in 2032, plans for the construction or redevelopment of Roma, Lazio, Fiorentina and Bologna stadiums are likely to gain momentum.
UEFA will select the host of Euro 2032 in September 2023. Applications, including 10 proposed stadiums, must be submitted by April 12 this year. It is very possible that 32 teams will participate in the tournament.