Milan: The Cathedral instead of San Siro. Legendary stadium to be demolished
source: StadiumDB.com [RZ]; author: Rafał Zagrobelny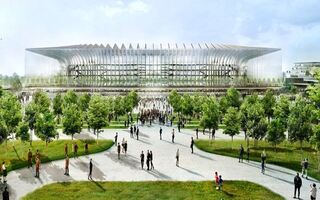 AC Milan and Inter Milan have revealed the final design of the new stadium. "The Cathedral" design of the American studio Populous was chosen. However, some activists and fans are protesting against the construction of the new venue and the demolition of Stadio San Siro.
Over the years, Stadio Giuseppe Meazza has hosted four Champions League finals as well as World Cup matches in two tournaments. The countdown will stop in 2026, at the opening ceremony of the Winter Olympics, because later the historical venue is to be almost completely demolished. Two Milan clubs just boasted about what their new stadium called "The Cathedral" will look like.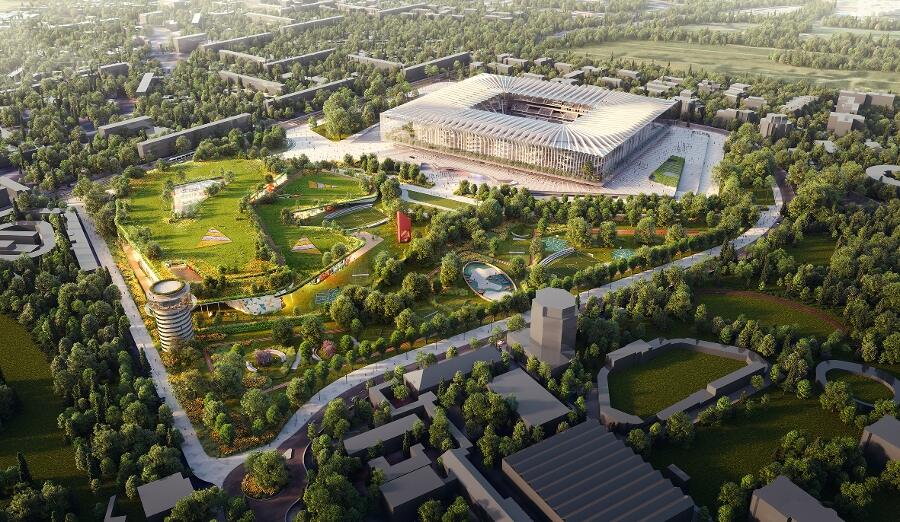 © Populous
Architectural references and ecology
The arena will seat over 65,000 spectators and will be built on a rectangular plan. Its design refers to two of the most famous buildings in Milan: the Duomo di Milano cathedral and the Galleria Vittorio Emanuele.
The stadium will be surrounded by vertical fins. The structure created in this way will support the glass facade, which will enclose a space called a "sunlit galleria" by the designers. The stands are designed with fans placed as close to the pitch as possible.
The entire venue will be covered with photovoltaic panels, and the energy obtained in this way will go to special storage batteries. There is also a rainwater utilization system. The eco-friendliness of the new stadium is to be confirmed by the LEED certificate.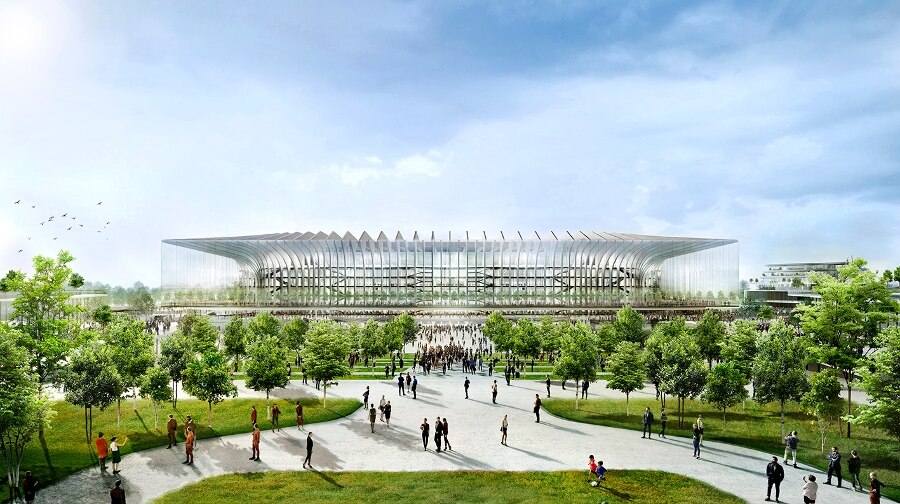 © Populous
The winning concept was created by Populous studio. Americans are responsible for some of the most spectacular stadiums. They designed Wembley Stadium, Emirates Stadium, Tottenham Hotspur Stadium and at the Olympic arenas: Stadium Australia and London Stadium. The final design of "The Cathedral" will be presented next year. The stadium will be part of an 11-hectare recreational complex.
Some are protesting against the demolition
The representatives of the Populous say that the new venue will be the stadium of all Milanese. "It will celebrate the cultural heritage of Milan and it will be enjoyed by the Milanese population for many generations to come. A stadium of Milan and for Milan", assures Christopher Lee, Populous Managing Director.

© Populous
The problem is that not everyone in the capital of Lombardy shares his opinion. There are many critics of the project, and especially the idea of partially demolishing San Siro. A group of activists has announced that they will organize a referendum during which they will collect signatures against the entire investment. Beside that, last year, Italian architect Angelo Renna proposed to transform the stadium into a COVID-19 memorial site and plant 35,000 cypress trees there.
Author: Rafał Zagrobelny