Scotland: Dundee FC presented images of new stadium
source: StadiumDB.com; author: Mateusz Osmola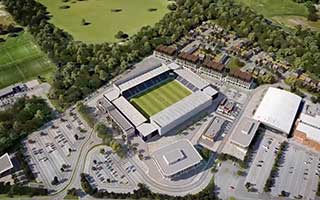 The Scottish club has unveiled the long-awaited concept for a new stadium complex in the Camperdown area. With this, another big step has been taken on the construction of the new venue, plans for which go back to 2017.
The plan, which we wrote about last year, is of course hindered by financial issues. It was originally intended that the club would move to a new arena for the start of the 2020/21 season, but until now they have to play their matches at the old, capable of accommodating 12,000 spectators, Dens Park.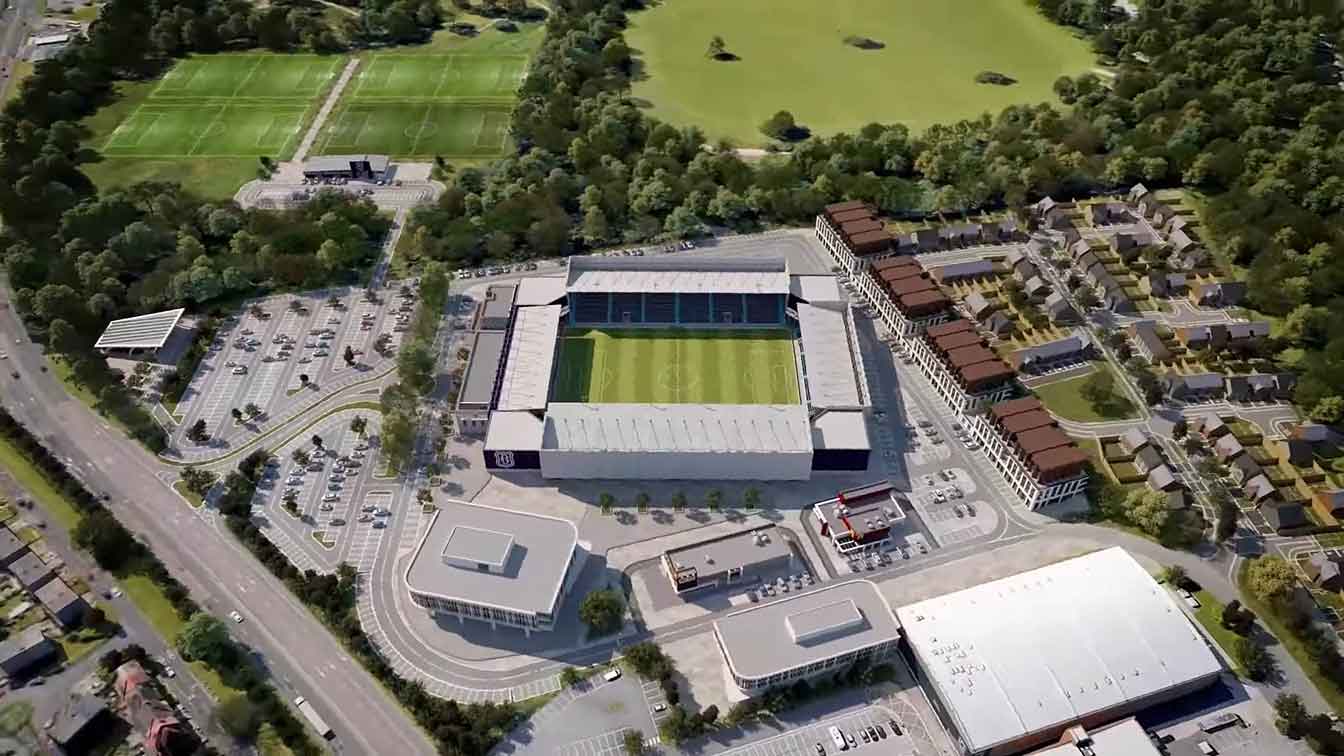 © Dundee FC
Dundee have just unveiled detailed plans for a 15,000-seater multi-purpose Camperdown Park and announced that consultants have been appointed for the project. They will work closely with the city council on the matter. However, no details have been given about the cost of the development or how it will be funded. Nor has the club provided any timetable for how it will be carried out.
As well as the stadium itself, the complex in the Camperdown Park area is to include a conference venue capable of accommodating over 850 guests, a hotel with 120 beds and leisure and retail facilities. Dundee managing director, John Nelms, declares on the club's official website that: It's time to get this project off the ground and get something for Dundee that can be a jewel and bring excitement and energy to the city.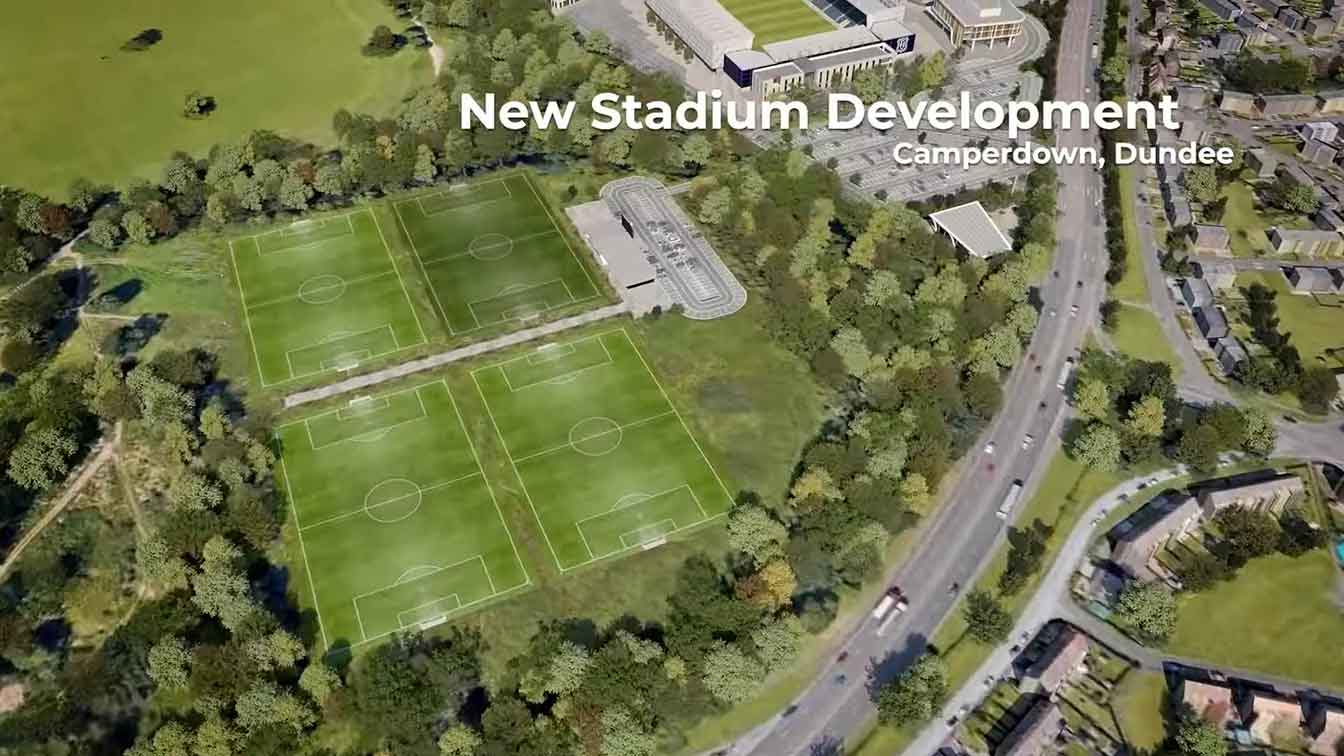 © Dundee FC
Unfortunately, the club has performed poorly in the Scottish Premiership this season and has been relegated to the Championship. It remains to be seen whether the bad results on the field will be reflected in the pace of the new stadium development in Dundee.