Scotland: Funding for new Dundee stadium 'just about there'
source: TheCourier.co.uk [MK]; author: michał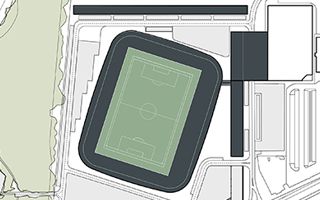 Dundee FC now have a project manager for their new 15,000-capacity stadium. And while the project isn't ready to move forward just yet, funding should be sealed sooner than later.
Ever since the masterplan was revealed back in 2017, it seems not much has been happening around the proposed Dundee FC stadium beside the Camperdown ice rink. Despite years having passed, there are still only a couple site plans to go by, no new planning documents were submitted to the city and it seems there hasn't been any progress.
Things actually progressed during the pandemic and lockdown. We have hired a project manager. We have others involved in the project and there are understandings there. said Dundee FC managing director John Nelms.
I've said this before so I apologise if people are upset about it but we are getting very close to getting an understanding of when we can press the button. Once we do that we will be going 100mph. the official is promising.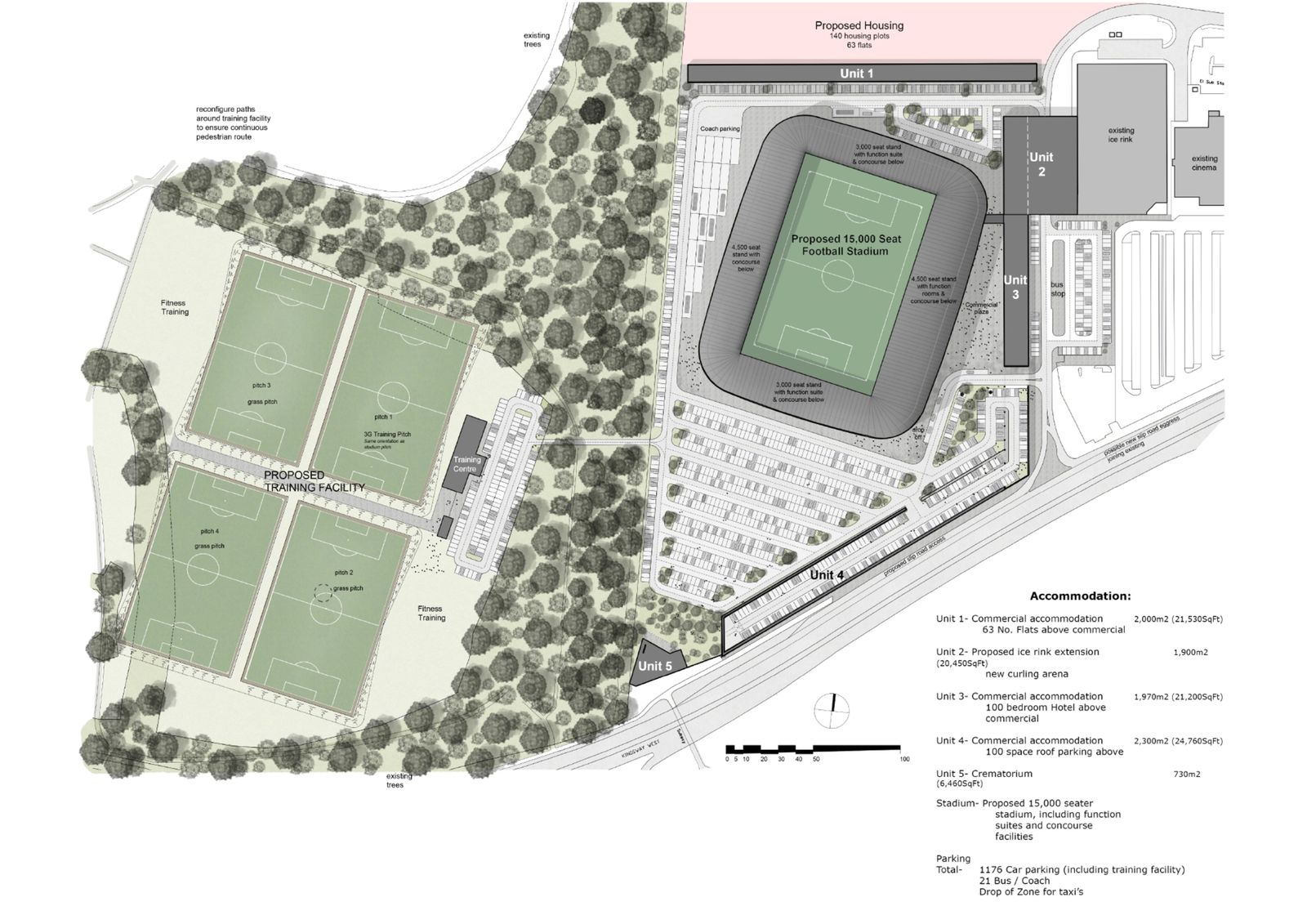 Asked what stands in the way of the project's progress, Nelms clarifies that the funding still isn't there, although he stresses it's "just about there".
We have an investment philosophy in the States where we have a certain amount of capital we put in and the rest is dealt with by banks or other investors. In the States if we said 'stadium' we'd have every bank in the country queuing up. Say 'stadium' in this country and they run the other direction. Nelms said.
The proposed new stadium would be located in Camperdown, just beside A90 (main motorway through Dundee) and the Ice Arena, 3.2 km (2 mi) west of the current Dens Park. The venue should offer 15,000 seats and some 1,200 parking spaces. Four playing fields are also planned as the club's training centre.
Author: MK