Stadium of the Year: StadiumDB visits Pamplona!
source: StadiumDB.com; author: Robert Saganowski
The grand final of this year's Stadium of the Year competition could not have gone better for us. A visit to the winning venue, a televised ceremony and a hard-fought clash with Real Madrid. Sounds incredible, doesn't it? It all came true on Wednesday night, when we personally presented the statuette at the Osasuna facility.
A StadiumDB.com delegation headed by its founder, Grzegorz Kaliciak, visited El Sadar in Pamplona at the club's special invitation. Let us remind you that the Osasuna stadium outdistanced the competition in this year's poll, leaving the second Estadio Unico Madre de Ciudades from Argentina and the third Estadio Banco Guayaquil from Ecuador in the defeated field.
We organized the Stadium of the Year competition for the 12th time with the first historic winner being Dublin's Aviva Stadium. In prime time we managed to gather almost 100,000 votes from around the world!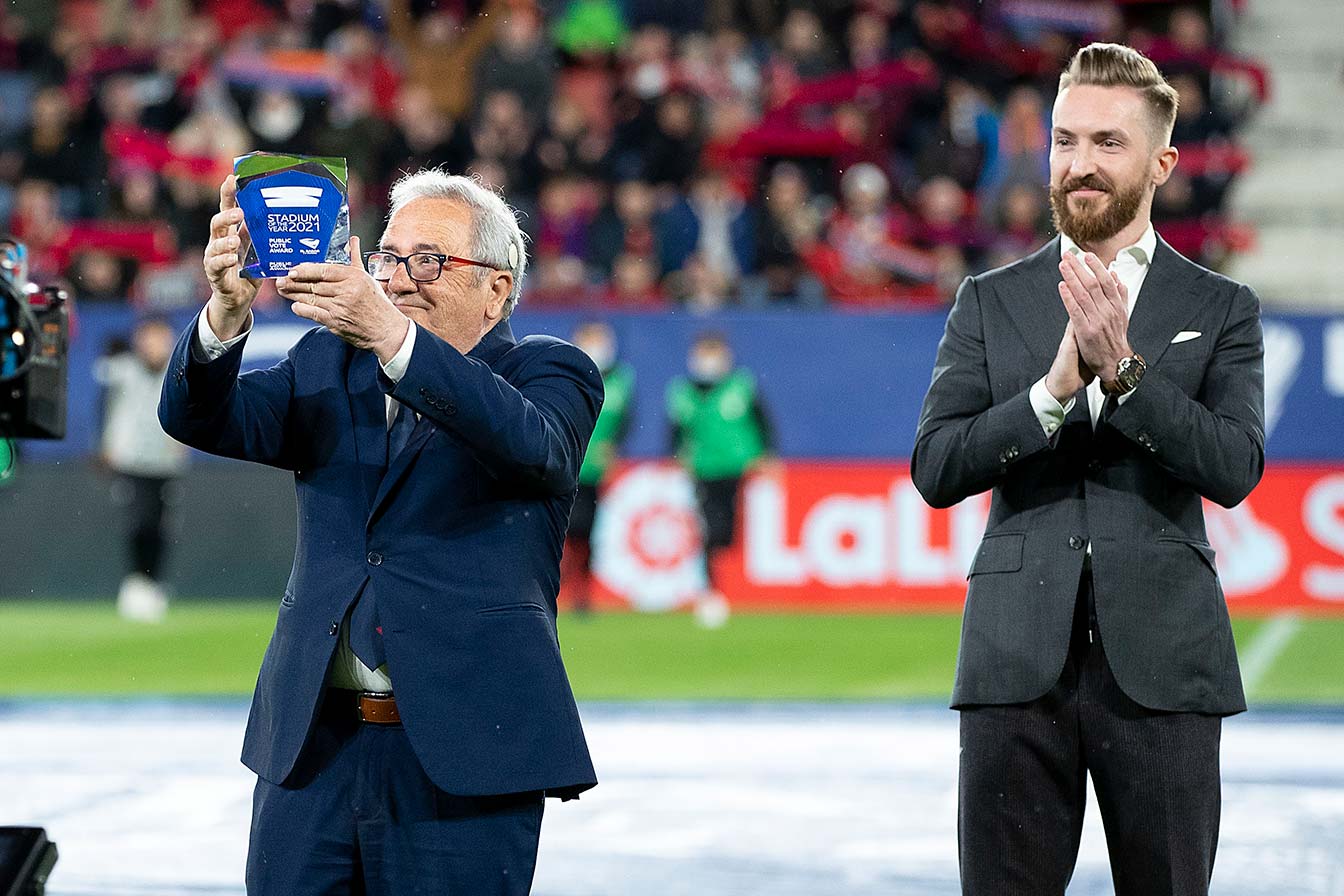 © CA Osasuna
The official presentation of the statuette took place just before the blockbuster game against Real Madrid. Our 'Stadium of the Year 2021' logotype was presented on the centre circle, which was visible for a long time on the official La Liga TV signal. The Spanish also ensured that the ceremony itself was shown live.
Seconds before the start of the match, the president of CA Osasuna, Luis Sabalza, was invited onto the pitch and presented with the statuette for Stadium of the Year 2021 by a representative of the StadiumDB website, Grzegorz Kaliciak.
Osasuna CEO Fran Canal and Real Madrid CEO Jose Angel Sanchez appeared in Pamplona that evening. Among the guests there were also outstanding former players. "Los Blancos" legends, Emilio Butragueno and Roberto Carlos, have arrived at El Sadar to attend the ceremony.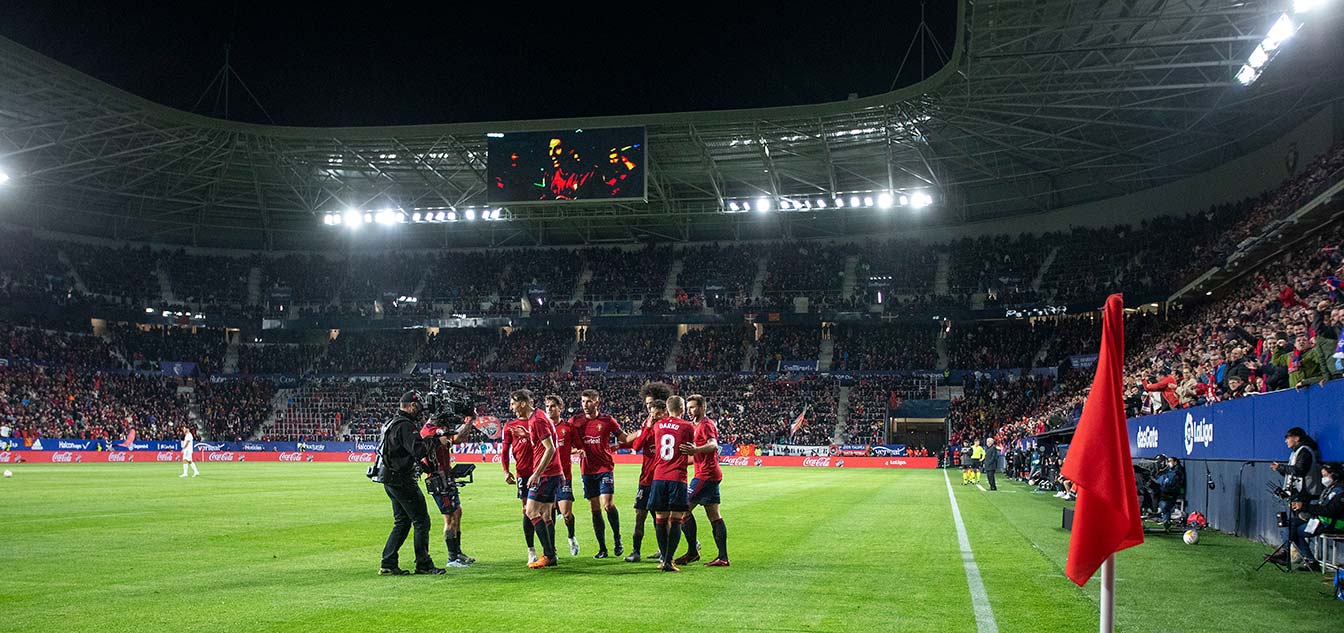 © CA Osasuna
There was a real festive atmosphere in the stands, but "Los Rojillos" failed to live up to the fans' expectations that day. Osasuna lost 1-3 to the league leaders from Madrid, but after Croatian Ante Budimir's equalising goal, El Sadar was up in the air for a moment. It was not the best evening for La Liga's best player, Karim Benzema, who missed from the penalty spot twice.
For the fans, however, the result was not the most important thing. Osasuna supporters could feel honoured knowing that it was their stadium that was unbeatable in 2021.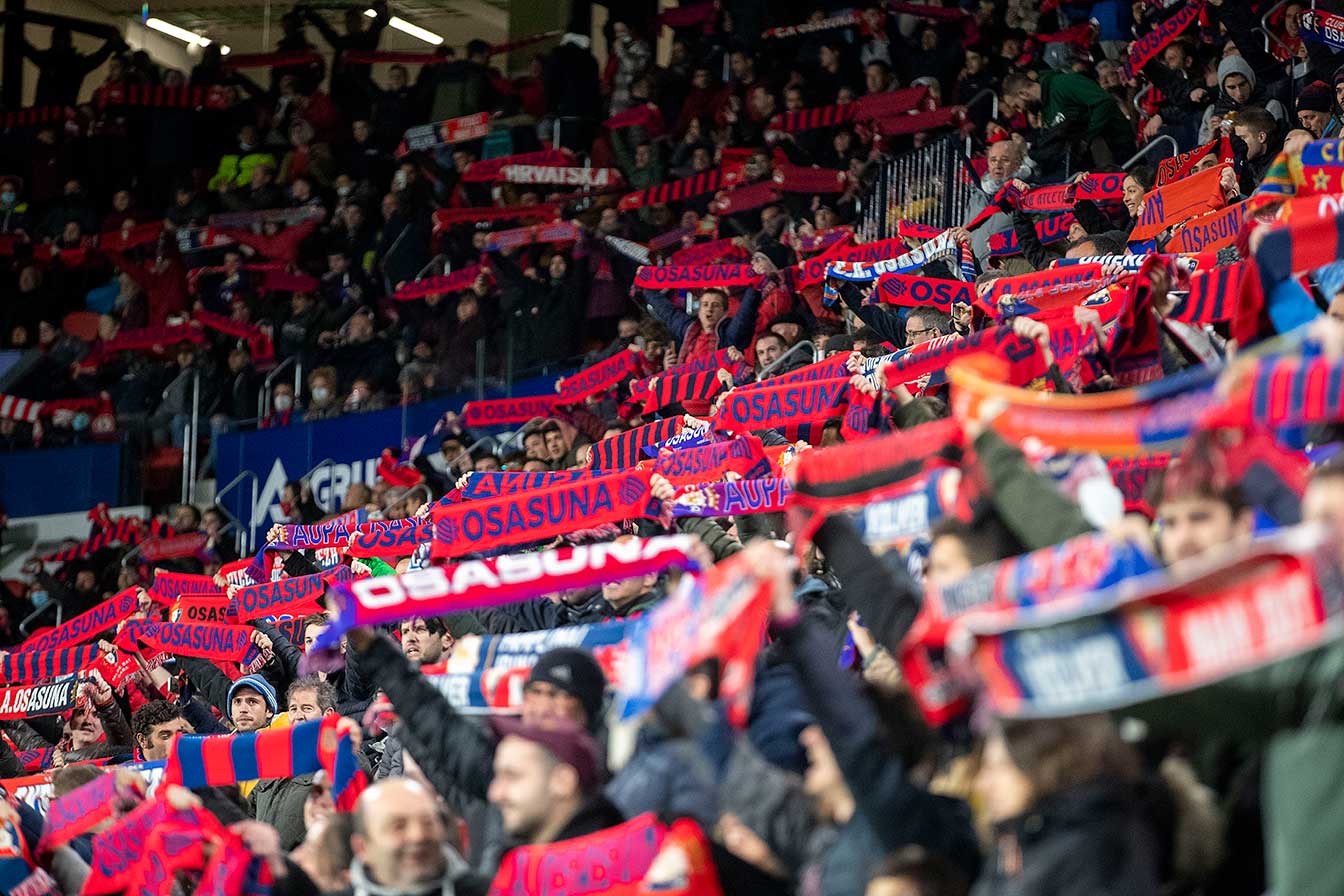 © CA Osasuna
The visit to Spain was also a great event for our editorial team, and we would like to thank CA Osasuna for the invitation! Who knows, perhaps next year we will again have the pleasure of presenting the statuette at an official ceremony at the stadium? After all, there are many outstanding and innovative arenas ready to be inaugurated around the world. Indonesia, Senegal, China or maybe... Poland? We are already inviting you to take part in our annual competition. We look forward to hearing from you at the beginning of 2023!