Stadium of the Year 2021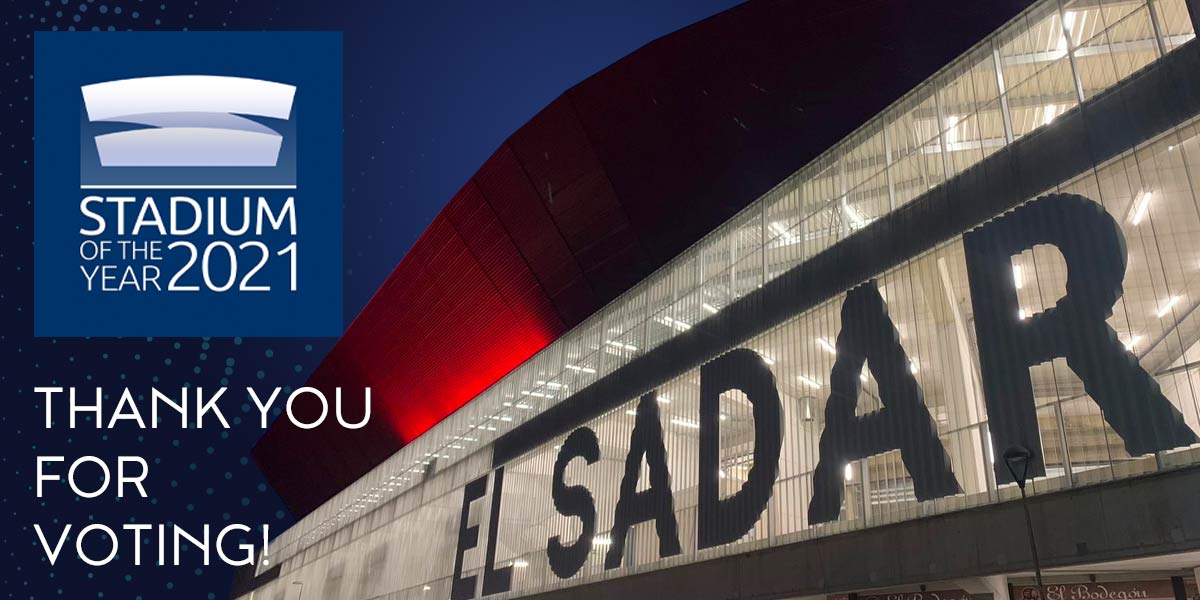 Popular Vote
The 12th edition of Stadium of the Year, the largest and longest-running open poll dedicated to sports architecture, is already behind us. Our aim was to select the best stadium to open in 2021.

At midnight [CET], on March 14, 2022, we closed the voting platform. A total of 12,873 valid votes were cast, thank you for your participation!
Complete results:
Stadium of the Year Regulations
Voting schedule: Your votes will be accepted starting February 15, until midnight on March 14, 2021 (Central-European Time). The above form is the only means of voting, please do not send e-mails or private messages with votes, they will not be included. Each person is entitled to cast one vote, selecting your top 5 venues (giving them 5, 4, 3, 2 and 1 point, respectively).
Voting restrictions: Every user is welcome to share information or links regarding the competition, however voting may not be subject to commercial incentives (i.e. being rewarded for voting or subject to separate contests with prizes). Any such attempts will result in cancellation of all votes coming from identified sources. Similarily, individual voters attempting to give more than one vote will not be included in the voting process at all. Because of such precautions you may find that multiple votes from on WiFi network could not be cast.
Nomination process schedule: Jan 13 – Feb 2, 2022. (nomination period closed)
Submitting nominations: Every User of StadiumDB.com may submit a nomination. Unlike many competitions, ours is user-oriented, so we don't require any fees, costly text messages, e-mail submissions, liking us on facebook, following on Twitter or on Instagram (we do appreciate it, though!).
Nomination requirements: To be eligible, a stadium has to meet several criteria. It has to hold at least 10,000 people and be opened in 2021. Usually this means having all sections opened to the public, but due to 2021's COVID-19 lockdowns we also allow venues opened without fans. Stadiums built from scratch are taken into consideration, as well as those that have undergone a thorough redevelopment. The competition is focused on football stadiums, which means we choose between venues that are capable of hosting a football (or soccer, if you prefer) game. They may still have running, cycling or speedway tracks around their pitch, or have pitches larger than football-specific ones (like cricket, hurling or AFL). However, football use has to be taken in mind.