Germany: Approval for expansion in Frankfurt
source: StadiumDB.com; author: Rafał Zagrobelny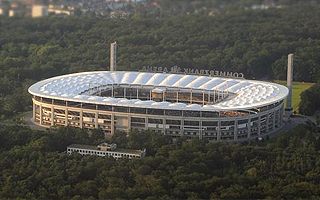 Eintracht's stadium will gain 11,000 standing places, making it part of a small group of German 60,000-seat+ stadiums. Approval for the extension of the venue has been granted by the Frankfurt local administration.
The struggle to expand Deutsche Bank Park and create a total of more than 20,000 standing places had been going on for several years. The club saw real value and opportunity here, as interest in football in Frankfurt is at an all-time high and the stadium is one of the most visited arenas in the country.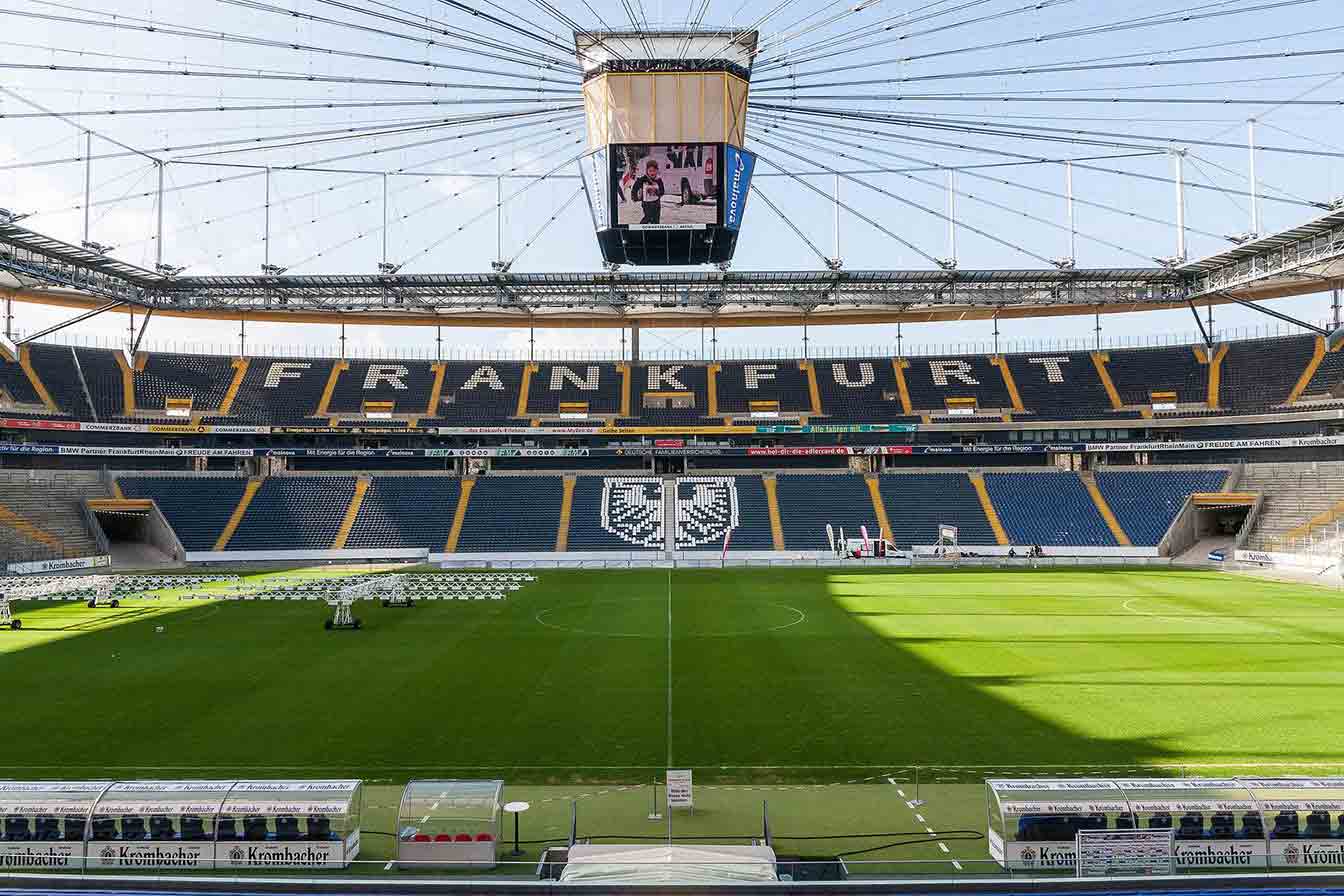 © Allie Caulfield
In recent years, the demand for tickets for Eintracht's home matches has steadily increased. This is driven by the results of the players on the pitch. Since 2018, the team is constantly in the TOP 10 of the Bundesliga, and recently has been doing well in the European cups. In the quarter-finals of the Europa League it knocked out the famous Barcelona.
The expansion of the stadium located in the forest will start this autumn. It had therefore been five years from idea to realisation, as the club first spoke out loud about the concept back in 2017. The whole idea is to transform the north-western arch into a large standing terrace, somewhat like the famous "Südtribüne" at Signal Iduna Park.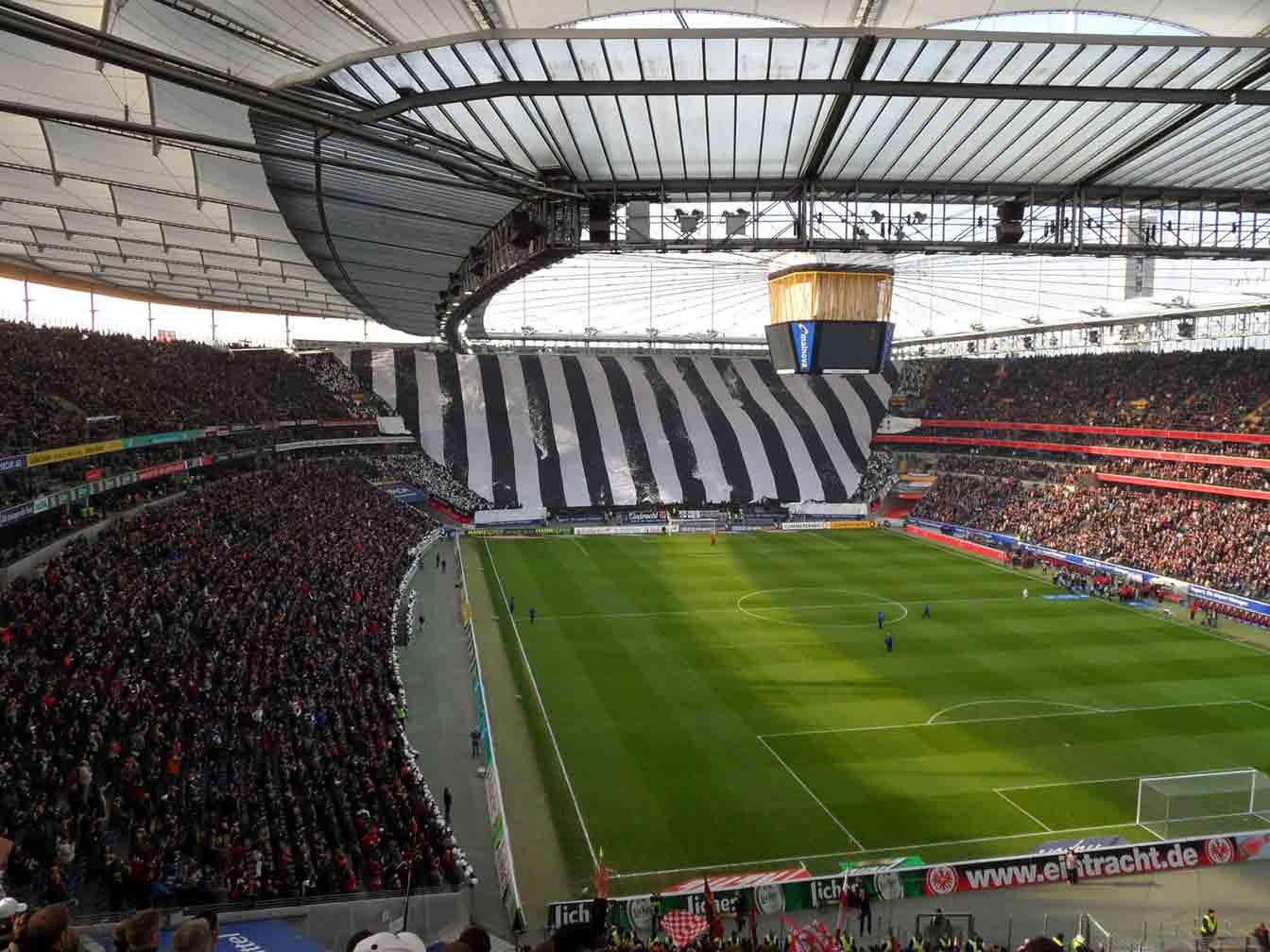 © Steffen Hüther
Among German stadiums, only five currently in use can hold more than 60,000 spectators. In addition there is the old Olympiastadion, which is theoretically still in use, although no Munich club currently uses it.
The total capacity of over 60,000 will of course not be maintained if the venue is adjusted to UEFA requirements. Once the seats have been installed, the venue should be able to accommodate around 54,000 supporters and this capacity can be expected for Euro 2024 matches.
© Citizen59
Deutsche Bank Park continues the tradition of Waldstadion (Forest Stadium), which stood on the same site since 1925. It has been modernised several times since then, and prior to the 2006 World Cup the old facility was demolished. The Germans built a modern arena in its place, characterised by a retractable roof and centrally placed screens over the turf that face the four stands.