Frankfurt: Eintracht to boost atmosphere and capacity
source: StadiumDB.com; author: michał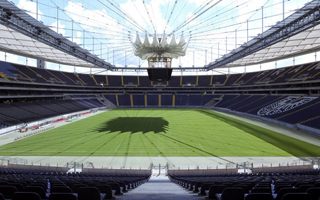 They're going to have one of the world's largest terraces for vocal supporters, accommodating some 20,000 people. And all these places are expected to be affordable for everyone.
It's not exactly the way stadium redevelopments usually go. In fact, it's the opposite. It's common these days that regular seating is replaced or joined by new corporate facilities. Meanwhile in Frankfurt the plan is to demolish some of the most 'posh' seats and replace them with bare terracing. Perhaps most surprisingly, everyone is on board: Eintracht, its fans and local authorities.
So, what's planned? In upcoming seasons Eintracht expect to add some 10,000 to Commerzbank Arena's capacity in order to cope with demand. Currently they have some 51,500 tickets for sale and regular attendance of just under 50,000.
Adding so many places is tricky within this particular stadium, because extending the existing seating bowl would mean the need to replace its roof. That's why all works are to be carried out without significant interference into the cover, within the current auditorium.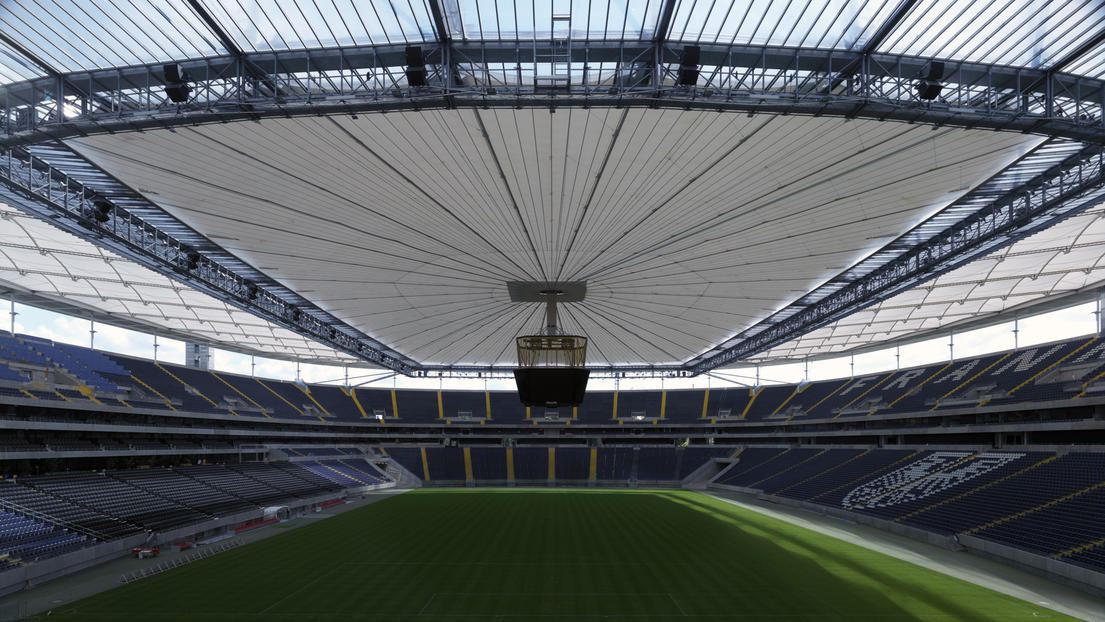 The plan foresees conversion of the north-western upper tier to terracing, thus doubling the size of the most vocal areas at Commerzbank Arena. Currently the lower tier offers roughly 8,000 standing places, eventually it should be around 20,000. To reach such high number at least one level of skyboxes between the tiers will be demolished. This will provide additional space for expansion and reduce the distance between both levels of terracing.
Overall this means a capacity increase from 51,500 to 61,000, including standing room. For UEFA games the size won't be equally impressive, though still significantly greater than today, growing from 48,500 to 53,800.
Worth noting, Eintracht has publicly pledged not to increase prices for the stadium's cheapest tickets for at least 5 years. This, comined with increase in number of cheapest tickets altogether, is expected to play an important social role. "Young or socially vulnerable people should also have access to the Eintracht experience", said club CEO Axel Hellmann.
There are still some issues that need to be addressed before expansion can go ahead. Crucially, the question of who pays for which part of the project.