Warsaw: Agreement for design of Polonia's stadium get signed
source: StadiumDB.com [TS]; author: Tomasz Sobura
An important step was taken towards the construction of a new venue for "Black Shirts". The authorities of the capital city have signed a contract with the JSK Architekci architectural studio for the design of the stadium. This is actually the beginning of a long journey that will hopefully finish with a happy ending.
The agreement concerns the creation of a design for a football arena with a capacity of 15,500 seats and a sports hall for 2,000 spectators (initially it was supposed to be only 1,200). In addition, the Sports Support Centre and an underground car park for 775 vehicles are to be built. The stadium will also house a club museum, restaurants and shops.
The sports hall will be one of the most characteristic elements of the entire complex. It is to be built to the left of the main entrance to the stadium and will be facing towards the Żoliborz district. On the right, the Sports Support Centre is planned. Inside it, service rooms, sports and medical facilities are sketched out. A fountain, characteristic for this area, will remain between these two buildings.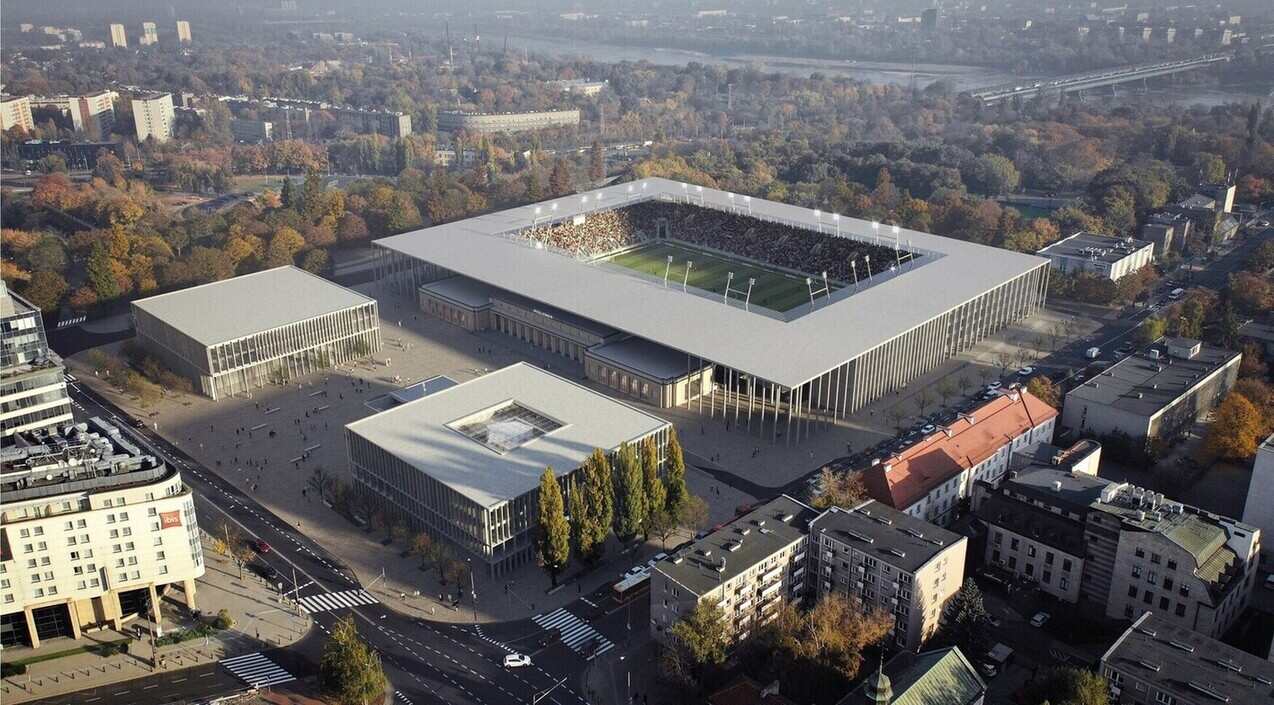 © JSK Architekci
The entire project is to cost PLN 400 million (€ 86.3 million) and will be implemented under public-private partnership. In practice, this means that the local council has to allocate PLN 114 million (€ 24.6 million) to the construction of the stadium. The remaining part will have to be covered by the potential investor.
The French businessman Grégoire Nitot, the owner of Polonia, declared his contribution to the creation of the venue. In accordance with the applicable procedures, he will have to participate in the tender process. A question arises here whether the club principal is able to obtain almost PLN 300 million to finance the project, or whether there will be other investors interested.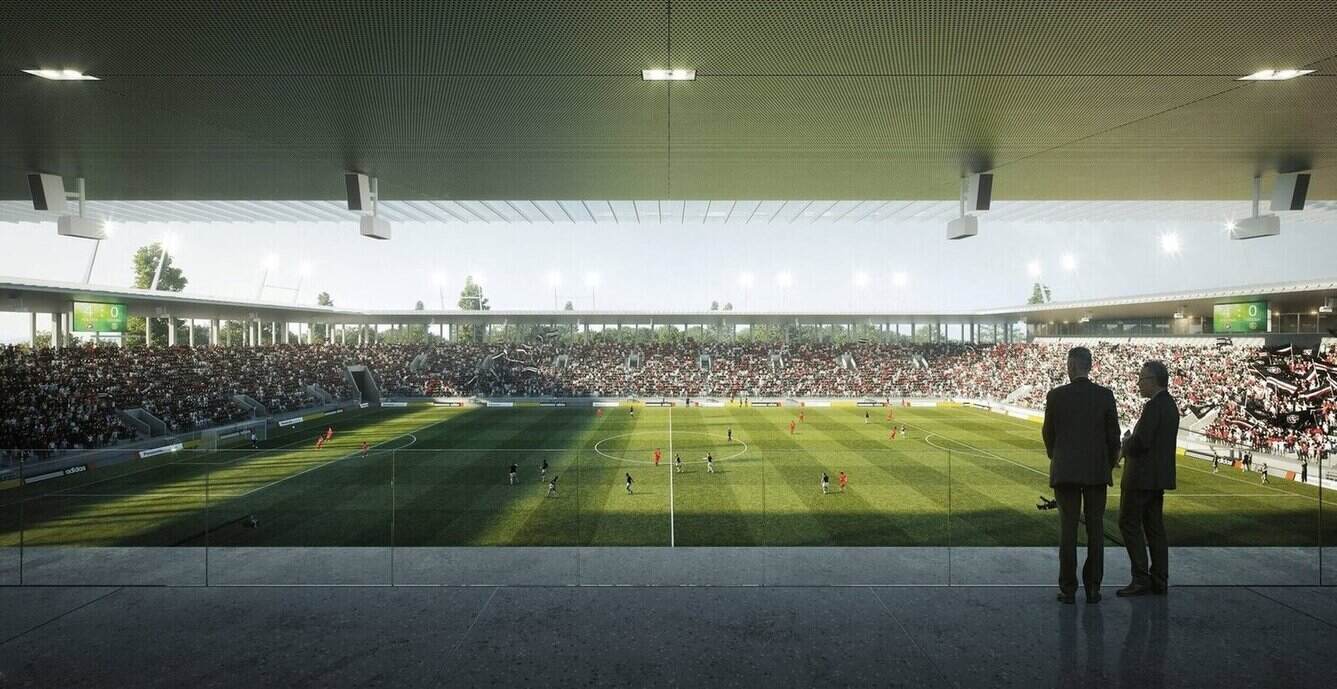 © JSK Architekci
Another question mark is the valuation of construction costs. These PLN 400 million is the estimated amount from 2019, which will probably need to be adjusted for the inflation rate. In addition, the prices of steel and other building materials are constantly rising in the world markets and that may also lead to an increase in expenditure on construction work.
The cost of design works is to amount to PLN 13 million (€ 2.8 million). The preliminary schedule for Polonia's new home has also been revealed. It assumes that in 2022 it will be possible to submit an application for a zoning permit and to announce a tender for a partner in the public-private partnership formula.
In January 2023, the club's officials plan to apply for a building permit. The selection of the contractor will be carried out in the years 2023-2024 and works are to start in the second half of 2024.
Author: Tomasz Sobura