Poland: Seating layout revealed for ŁKS stadium
source: StadiumDB.com [MK]; author: michał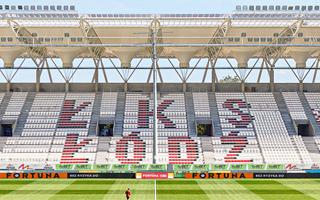 White-red-white mix with club and city names at the heart, this will be the final seating layout at the new ŁKS stadium. Installation is already ongoing and the entire structure should be ready later this year.
Yesterday the city of Łódź and ŁKS hosted a joint press conference dedicated to the final seating layout of the new municipal stadium. No surprise, the venue will retain its current colours of white-red-white, as are the club colours of ŁKS. However, the main grandstand's seats (built in 2015 as phase one) will see a major alteration: the ŁKS ŁÓDŹ lettering will be removed, leaving a clear division between white seats on the sides and a red premium section located centrally.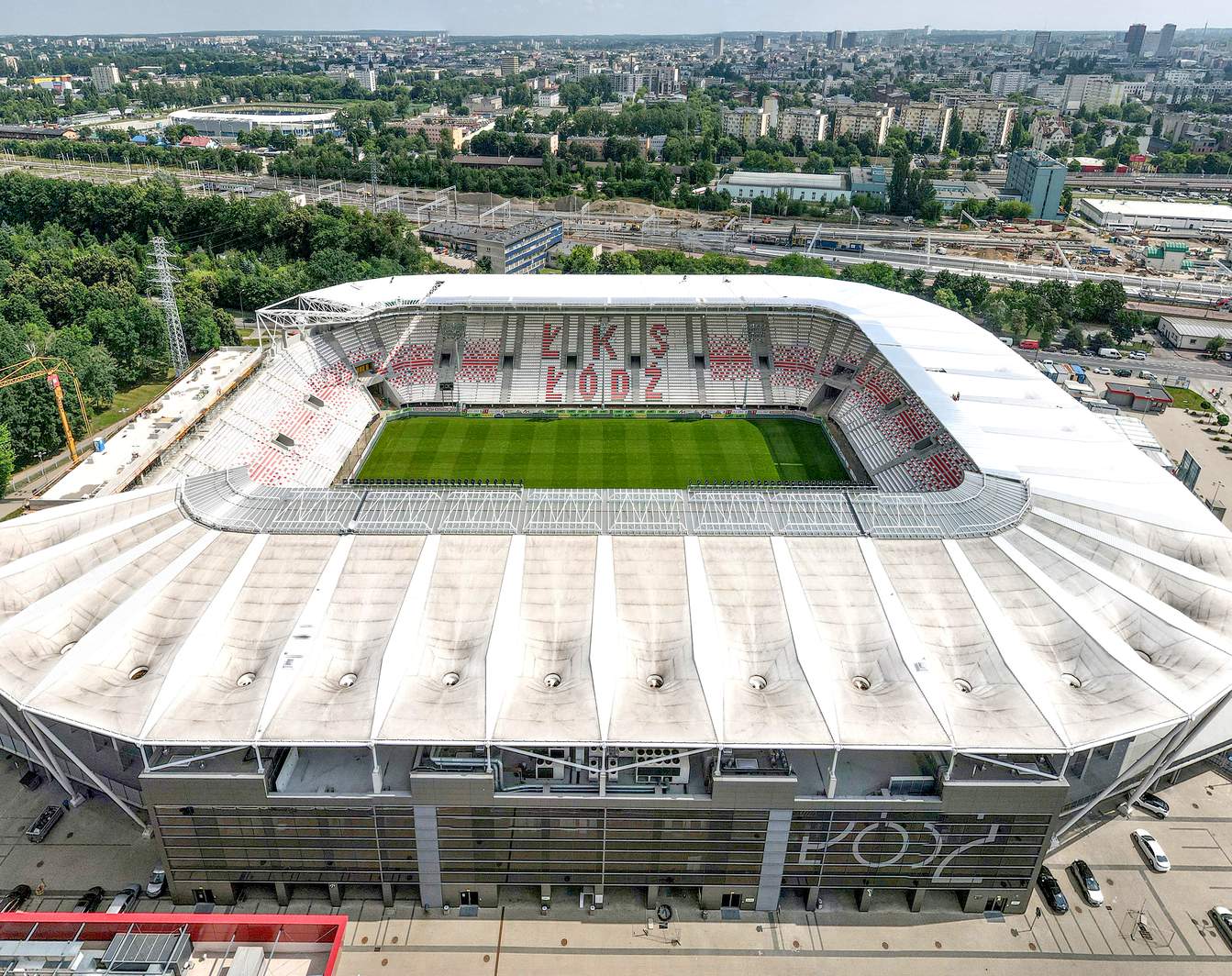 © ŁKS Łódź
The lettering will be moved to the east stand, where both ŁKS and Łódź will be prominently present during match broadcasts. Because of the east stand's division into sections, with vomitoria and staircases splitting it to smaller portions, fitting both words became a challenge.
The approved layout is a compromise between desires and spatial constraints, as reflected in opinions expressed by fans over the past 24 hours. Although the overall design was largely welcomed positively, the ŁKS and Łódź signage is often regarded as somewhat clumsy. Remainder of the east stand, as well as both ends, will be covered by a horizontal mosaic of white, red and white seats.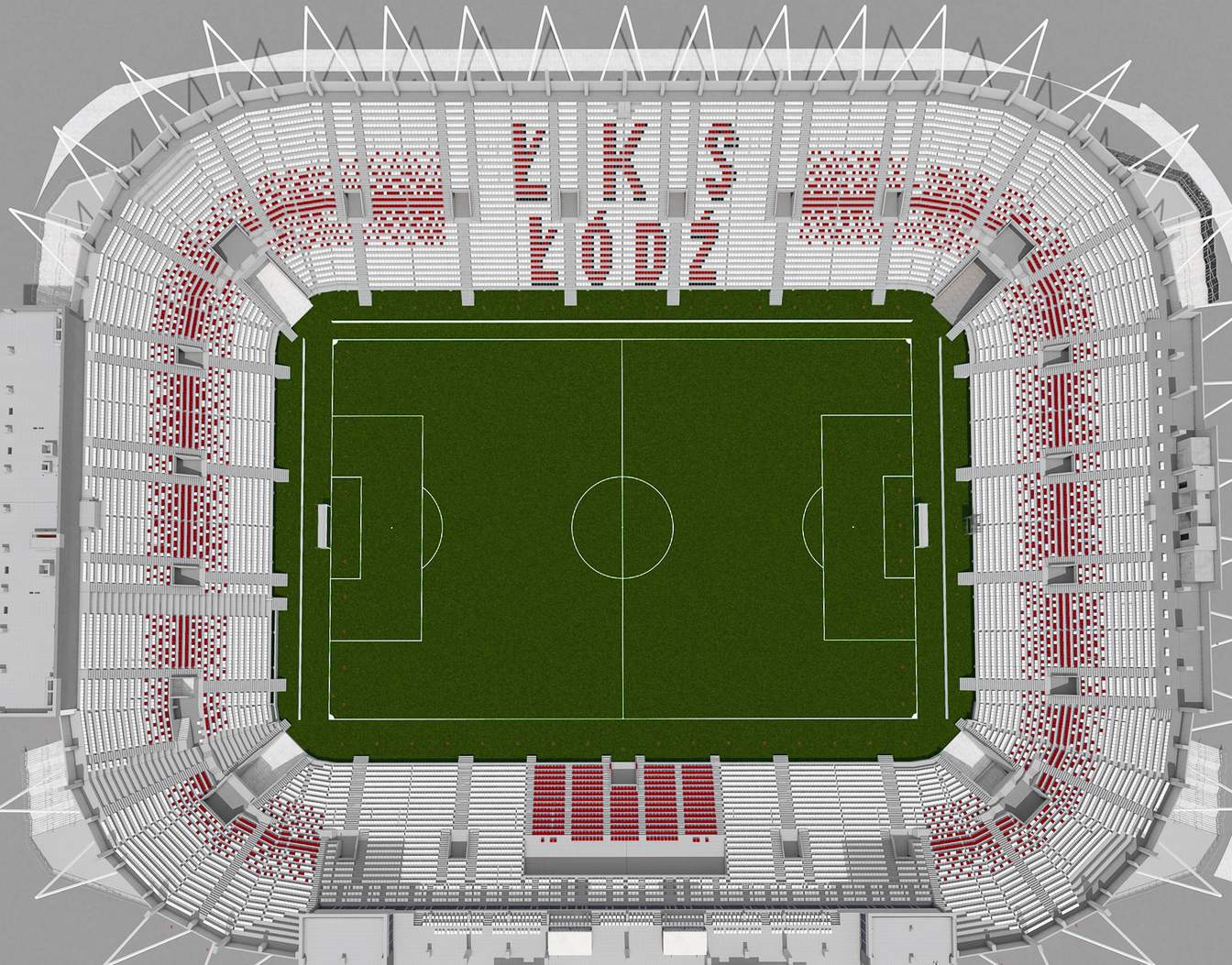 © ŁKS Łódź
Progress fast, as expected
Although the final visuals of the stadium's seating pattern have only now been released, actual installation of seats began already in early August, two weeks ahead of plans. "Ahead" is a word often used to describe the new ŁKS stadium, which was initially contracted for delivery in late June of 2022.
However, general contractor Mirbud has long promised that faster delivery will be one of the goals. It's currently planned that the stadium will be handed over in December of this year, while tests and technical acceptance proceedings will run through early 2022.
At present, all four grandstands are structurally complete, as is the roof. Membrane installation is ending, while recent days saw the removal of temporary floodlight masts, as mounting of the permanent LED system is ongoing.
Also, the final capacity of the stadium was revealed during yesterday's press conference. Instead of the nominal 18,000, it will be 18,029 seats. Seems completely irrelevant, doesn't it? But that's enough to surpass local archrivals Widzew, whose new stadium holds 18,018 fans. And, in a city squarely divided between the two football brands, that's not nothing!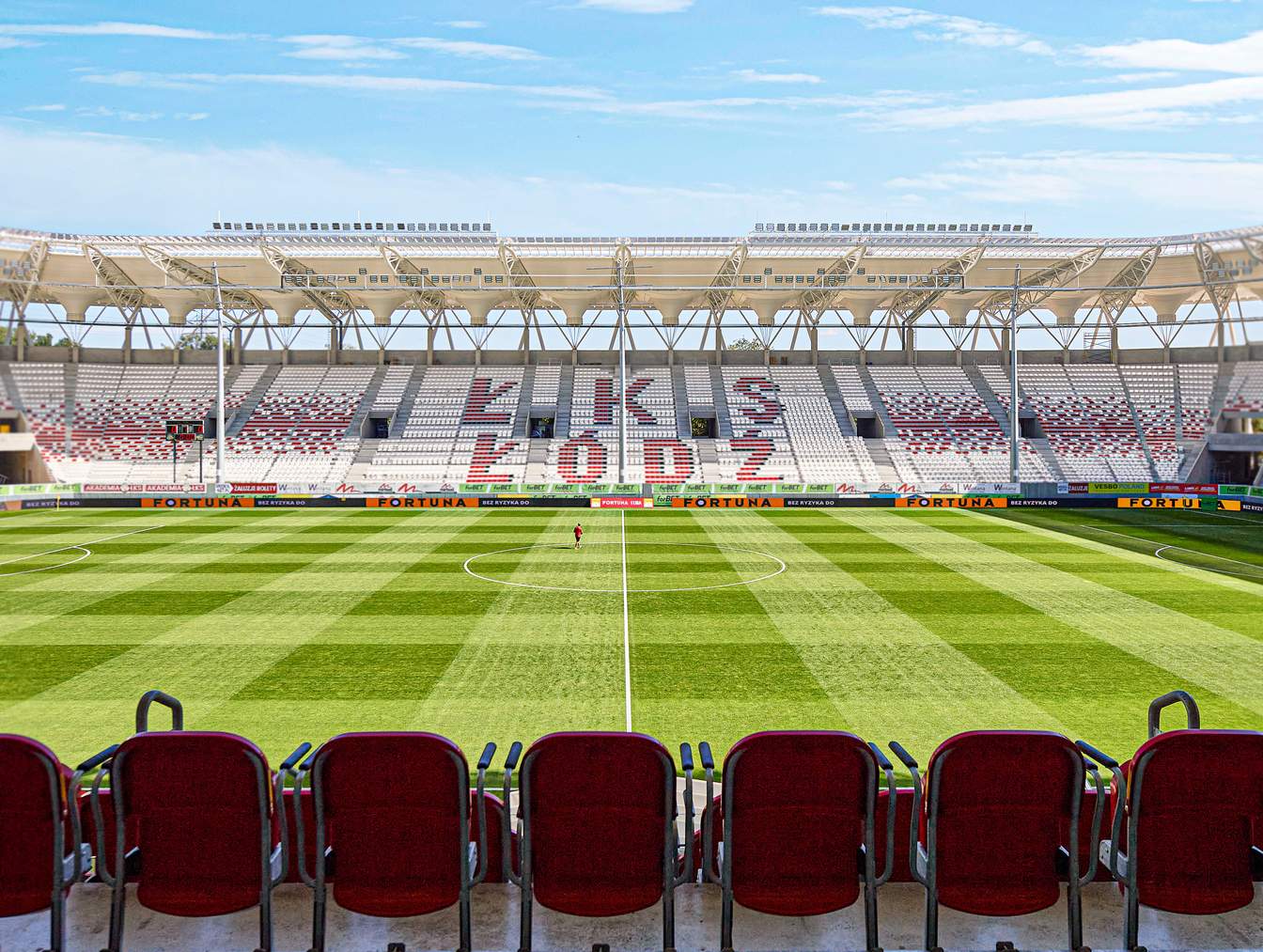 © ŁKS Łódź
Stadion Króla = King's Stadium
Interestingly, as of recently both stadiums are known as 'municipal stadium', both being financed by local authorities. Because of taxpayer funding, neither of them can formally bear the name of private football clubs.
To help differentiate between them, the new ŁKS stadium was this year christened with the patronage of Władysław Król, club legend of ŁKS. And since his surname literally means King, ŁKS is already introducing the nickname Stadion Króla (King's Stadium) into common use.
Author: Michał Karaś