Poland: ŁKS stadium should be ready 6 months ahead of schedule
source: StadiumDB.com; author: michał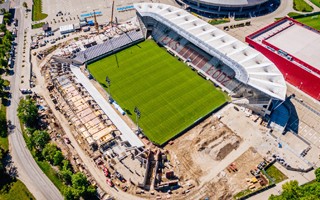 The third major municipal stadium in Łódź is now a year under construction. Its delivery date has been set for mid-2022 but the general contractor has just confirmed the project should be done half a year earlier.
Yesterday a special press conference took place at the construction site of Stadion Miejski ŁKS in Łódź, including mayor Hanna Zdanowska and chairman of general contractor (Mirbud) Jerzy Mirgos. They celebrated a year of fruitful cooperation, the results of which can be seen in our regular construction updates, courtesy of ŁKS Łódź.
Back when the contract was signed in June of last year, Mirgos suggested his company will try and to deliver the stadium "half a year, maybe even a year earlier". The 12-month speed-up proved too optimistic but yesterday the chairman held on to a 6-month gain. Despite the ongoing pandemic progress has been very good so far.
"Our deadline passes in June of 2022 but we have already promised to strive to deliver the stadium sooner. To date nothing has happened to interrupt this ambitious plan." chairman Mirgos said yesterday.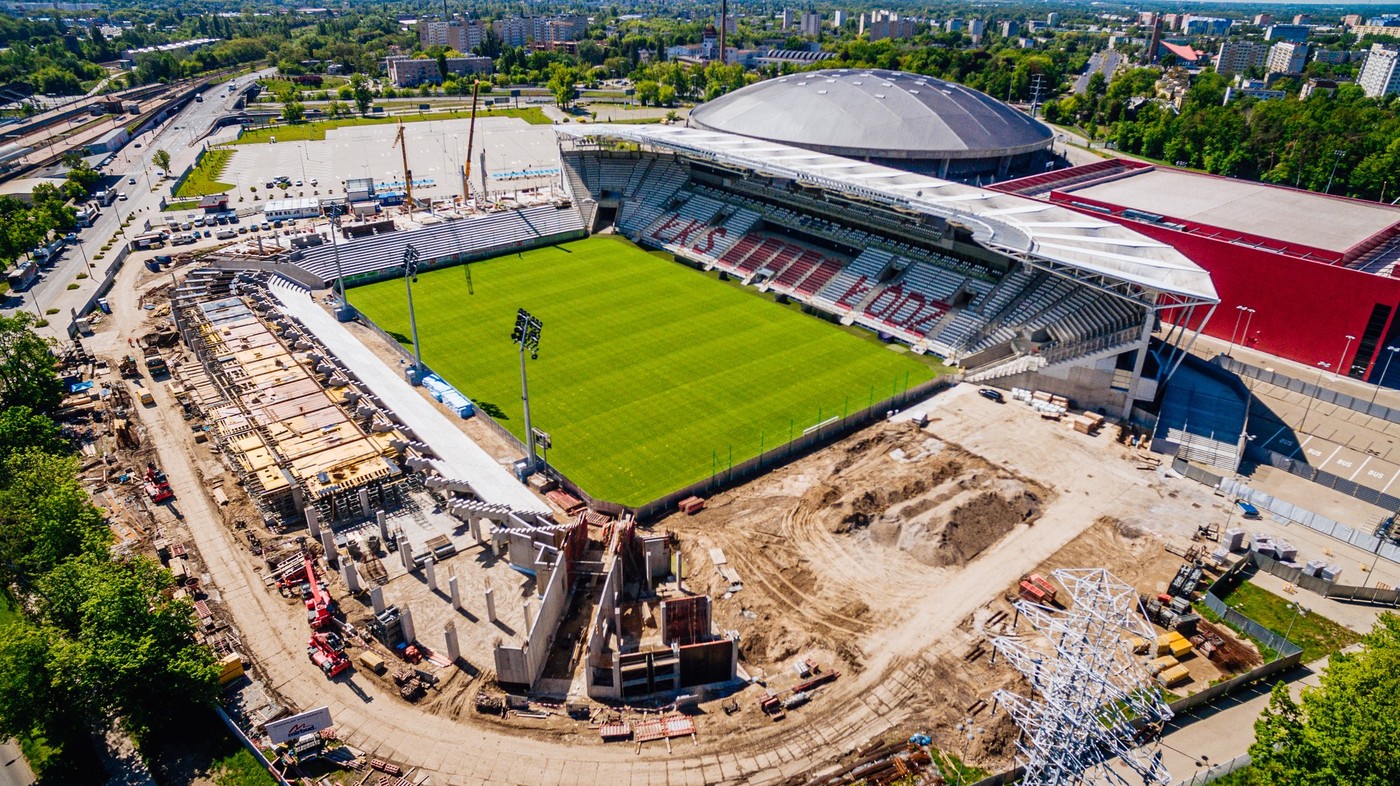 © ŁKS Łódź
While the contract gives Mirbud 36 months to build three additional stands of the municipal stadium, the company is hoping to make it 30 months, aiming for late 2021. However, the city also has a role to play in the process. At this point most resources have been allocated for 2021 and 2022, so Mirbud is hoping for the funding to come sooner, analogically to work progress.
For this year, the city has earmarked PLN 19.4 million (€4.4m), meanwhile 2021-2022 has PLN 104.1 million planned (€23.4m). Meanwhile, Mirbud has already ordered almost all concrete prefabs for two of three stands, already contracting the steel roof, which should be installed later this year.
"We're hoping that the city can reallocate resources from 2021 to this year because the budget for 2020 will run out in a month or two. However, even if there are problems with that we still intend to keep our pace." chairman of Mirbud said.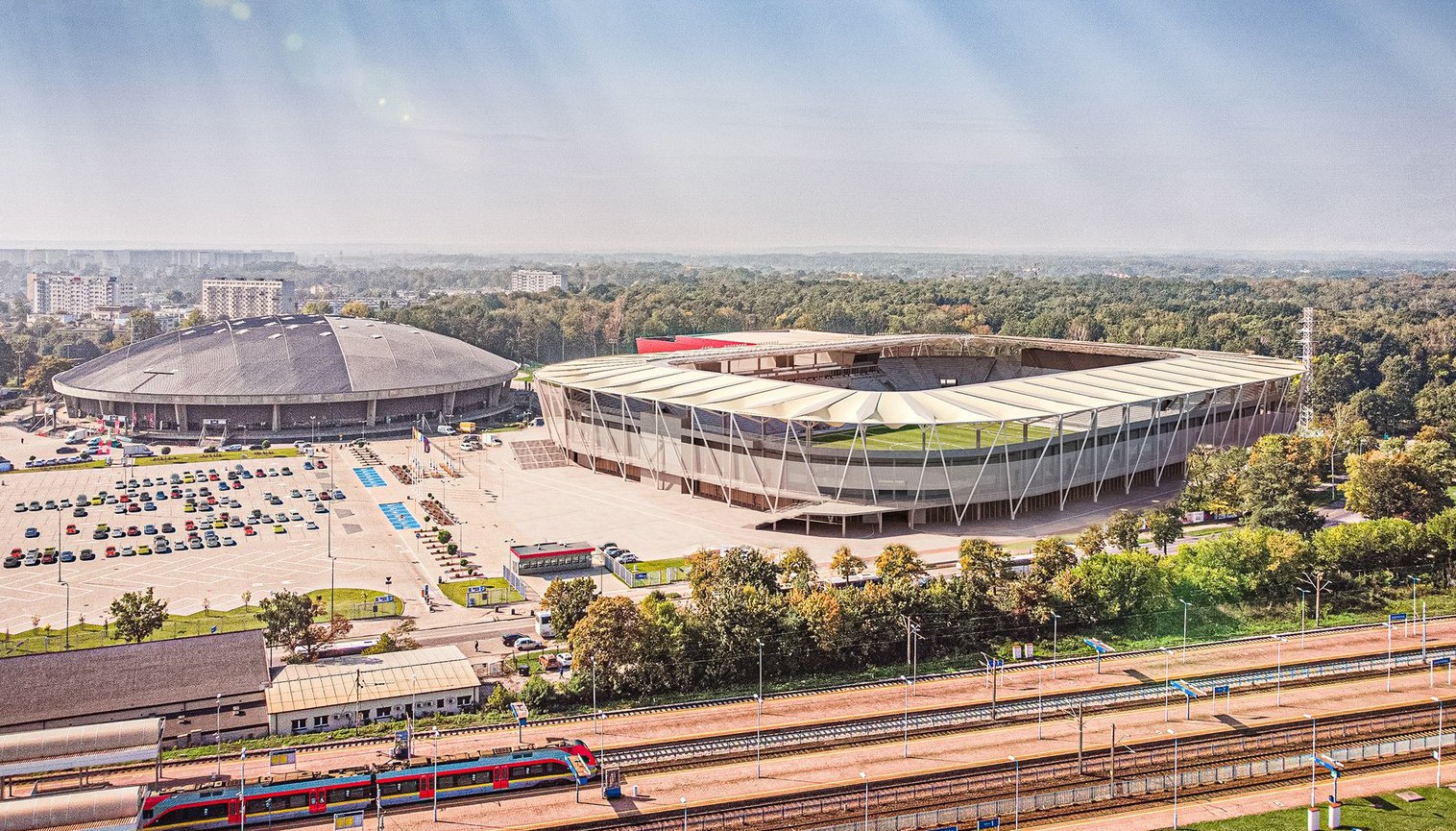 © UM Łódź
The new stadium of 2-time Polish champions ŁKS is already the third club-dedicated sports venue built under Hanna Zdanowska's reign in Łódź. First a new stadium was built for Widzew Łódź (18,018) in 2017. A year later the new motorcycle speedway stadium for Orzeł Łódź (10,350) was delivered in 2018 and in 2021 the new ŁKS stadium (app. 18,000) should come.
The stadium's construction was launched in 2013, however only the main grandstand was delivered initially, holding 5,700 people. Remaining sides were hoped to come in two phases (south + east first, north end later) but the city adjusted plans to build both phases in one go. In total, the new 18,000-seater should come at a price of PLN 223 million (€50m), significantly more than that of derby rivals Widzew.