Poland: Katowice sign stadium construction contract
source: StadiumDB.com [MK]; author: michał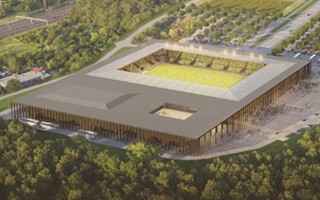 It's been a looong wait for supporters of GKS Katowice, since the decision to build a new stadium was made 5 years ago. But now construction is about to begin beside the A4 highway.
As confirmed by Gazeta Wyborcza, last week the city of Katowice has signed the long-anticipated construction agreement with general contractor NDI. This marks the beginning of countdown to completion. NDI has 36 months to deliver Katowice's new 14,896-seat stadium, indoor arena, two training fields and associated parking spaces.
Mayor Marcin Krupa's signature marks the end of prolonged anticipation and anxiety for GKS Katowice supporters. Krupa promised them a new stadium in the remote Załęska Hałda location already 5 years ago and literally no phase of preparations went as expected. Even the last stretch, construction tender, proved more problematic than it should have.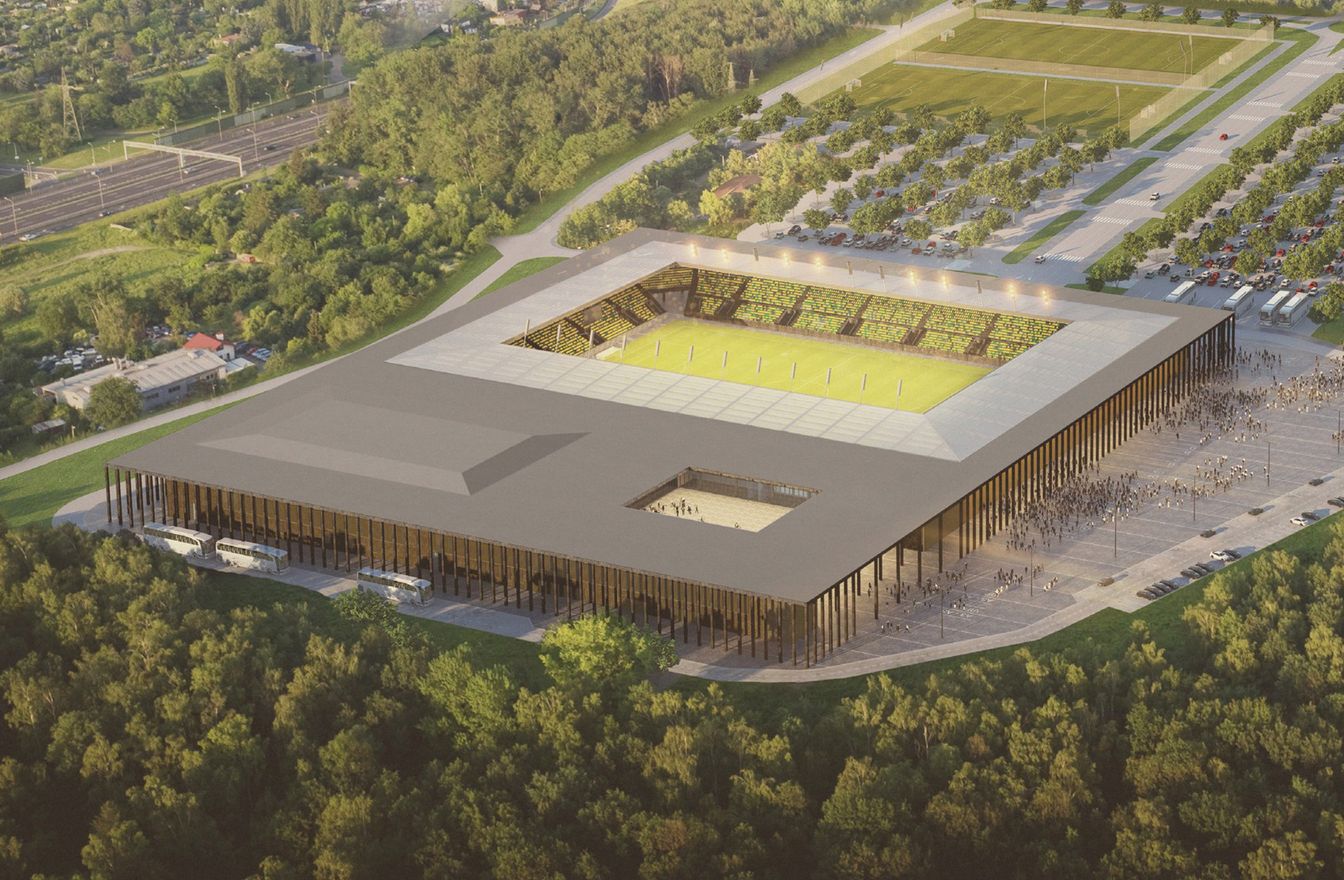 © RS Architekci
Announced in December of last year, the tender was expected to end in early spring. But it was first extended and then protested, once NDI was selected as preferred bidder. Because the company offered far more affordable budget than other competitors, (PLN 205.3 million, compared to 260.9-305.8 million by others), a protest was almost certain to happen.
Thankfully, in early August the National Appeal Chamber (KIO) decided that NDI's selection is valid. The city will thus pay less than anticipated for the project, PLN 205.3 million (€45.5m) instead of 230 million (€51m).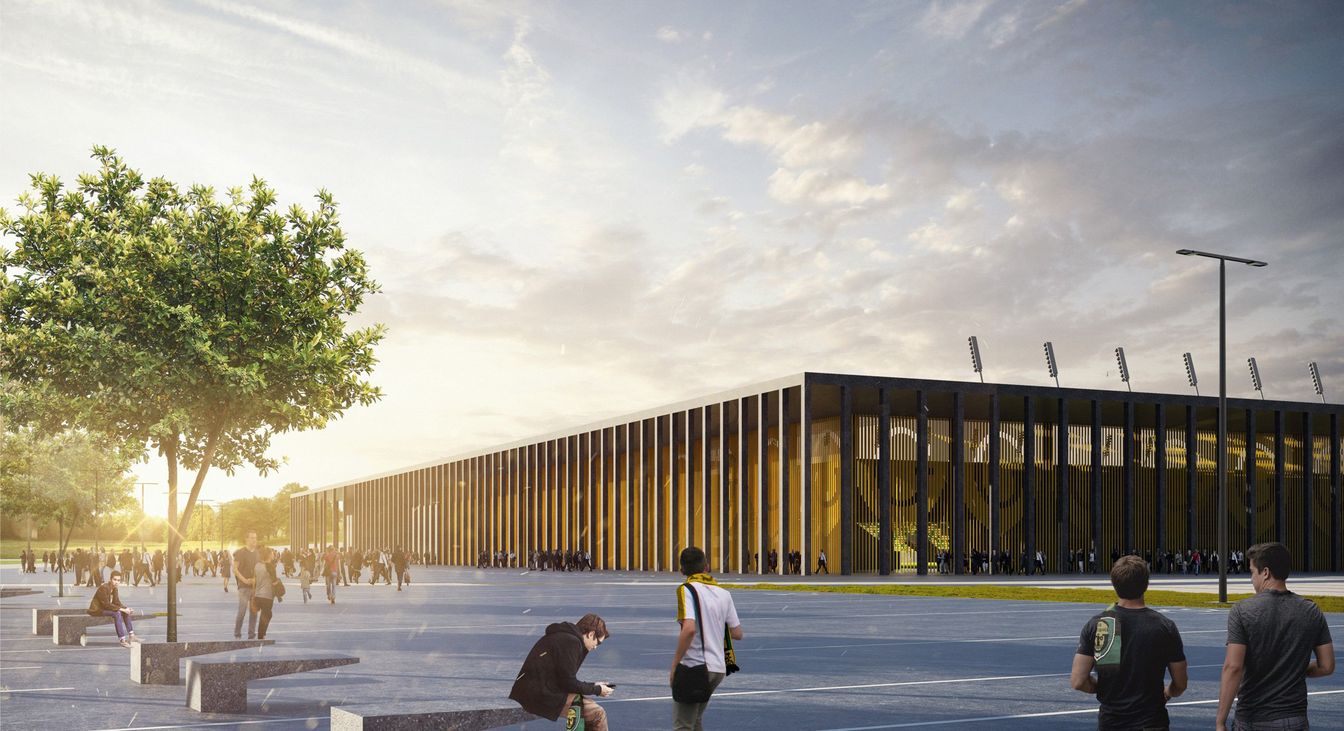 © RS Architekci
All the aforementioned elements constitute phase one of the city's desired sports complex. Phase two will see 4 additional training fields and many more parking spaces created. However, its time frame is yet to be established, depending on available funding.
Because the situation of local governments in Poland is more problematic under the PiS government (decreased tax revenue and increased spending on public amenities), Katowice first tried to secure a loan from the Council of Europe Development Bank. However, sports facilities were not supported during the pandemic.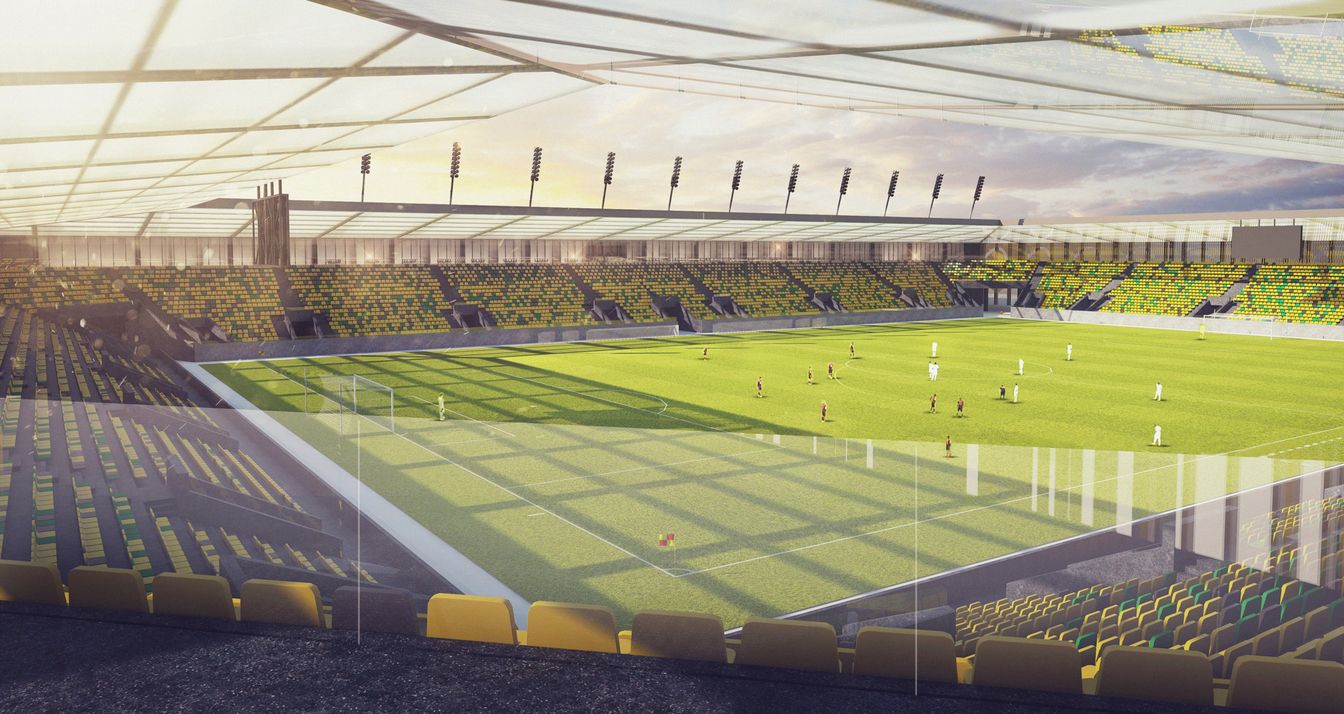 © RS Architekci
That's why the city council agreed to issue bond worth PLN 150 million (€33.2m) between 2021 and 2023. This year, PLN 22.1 million was to be spent, out of which 15 million would be covered by the bond programme.
However, the construction tender's delays will result in fewer works being done this year. Also, the city's financial condition allowed local authorities to postpone the bond launch to end of the year.
Author: Michał Karaś