Poland: Katowice ready to begin stadium construction
source: StadiumDB.com [MK]; author: michał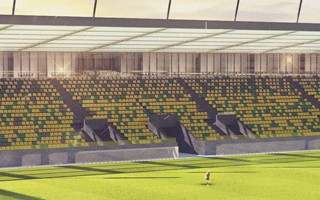 With planning permission granted, now the city council has also approved funding for the new stadium and attached sports centre in Katowice. Construction is set to begin in Q1 or Q2 of 2021.
It's been a year since we last covered the proposed new stadium in Katowice and there's been a lot going on since then. Back in December of 2019 the main issue was how much the price tag has grown, to almost PLN 400 million (€90m).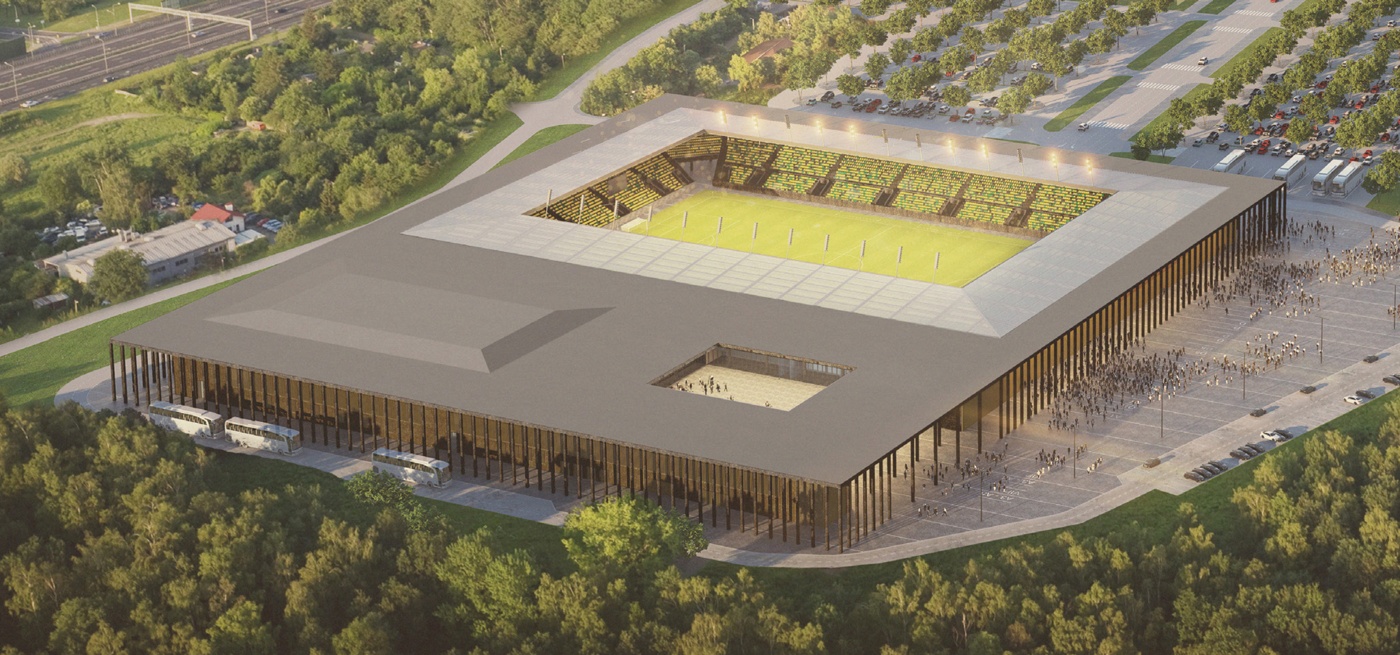 Budget no longer an issue
This caused a major conflict between designers and the Silesian city, only resolved with an agreement in March of the passing year. Architects have committed to reducing the project's budget by cost-cutting efforts where possible.
The final outcome brought the price down to PLN 236 million (€53m), which is a reasonable budget for a 15,000-seat stadium, 3,000-seat indoor hall, 6 training fields and hundreds of parking spots. Not a price Katowice can pay, though.
Back in late 2019 the city was planning to apply for a loan of PLN 170 million (€38m) from the Council of Europe Development Bank (CEB). Unfortunately, the ongoing pandemic has shifted CEB's priorities and medical facilities are now financed before anything else, which led to the bank's refusal of Katowice's application.
The city then moved to issuing municipal bonds of PLN 150 million (€34m), divided into three portions: 15 million for 2021, 66 million for 2022 and 69 million for 2023. That bond, to be covered in 2031-2041, was approved yesterday by the city council with overwhelming majority.
Tender to begin immediately
The council members have also approved the municipal budget for next year and the long-term financial forecast for 2021-2045. Both documents further public funding for the stadium. In 2021 the amount is very modest, just PLN 7.1 million, in 2022 and 2023 it's 10.7 and 8.7 million respectively. The final municipal funding portion will come in 2024, expected to be 60.9 million.
The city's administration has now promised to announce the construction tender by the end of 2020, which leaves just 8 workdays to meet the deadline.