Cambodia: Impressive national stadium delivered
source: StadiumDB.com [MK]; author: michał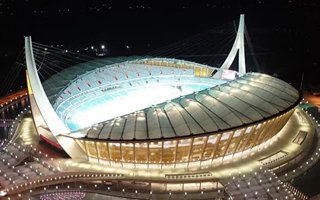 Both the Chinese and Cambodian authorities have confirmed delivery of the new Morodok Techo National Stadium. The 60,000-seat giant's handover was postponed at least four times.
Although it's Cambodia's new national stadium, information about its delivery was first published in China. Media giant Sina confirmed completion of the stadium on Monday, while the tourism minister of Cambodia Thong Khon announced it domestically on Tuesday, August 17.
It says a lot about the project, which was ran from China all the way. Designers, engineers, contractors and funding were all Chinese. Even on site, most of the management were Chinese, while locals constituted a major fraction only among low-level workers. Just as you would expect from a Chinese 'stadium diplomacy' project.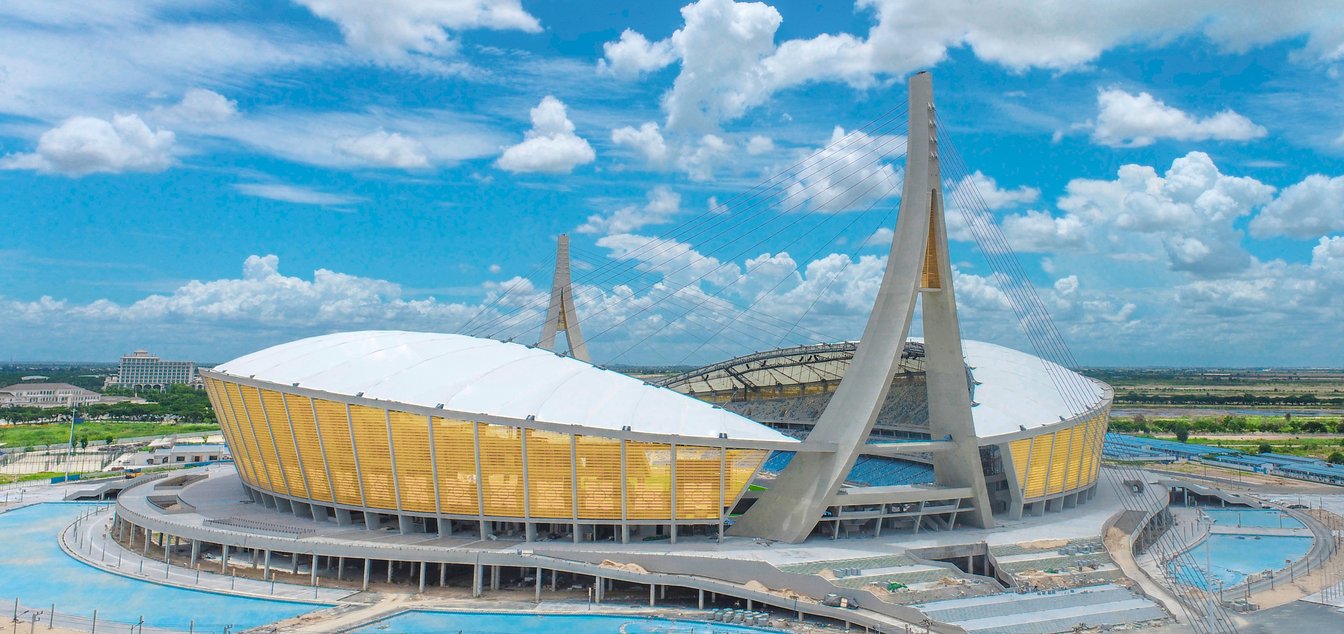 © China Construction Eighth Engineering Division

Along with Sina's announcement, we take August 16 as delivery date of the stadium. Counting from the moment of groundbreaking, it's at least the fifth completion date. Initially, the building was supposed to be delivered by the end of 2020 but by January of this year progress reached only 85%. By mid-April it was already 95% and since late July works were focused mostly on testing and cleaning of what was already a complete structure.
Morodok Techo National Stadium is physically just outside administrative bounds of Phnom Penh but will likely be part of the city once it expands northwards. It's part of a new representative district and also the heart of Cambodia's largest sports complex. The entirety (with secondary venues coming along) exceeds 77 hectares, while the stadium itself covers 16.22 hectares with a circular footprint. It has a total construction area of 82,400 m2.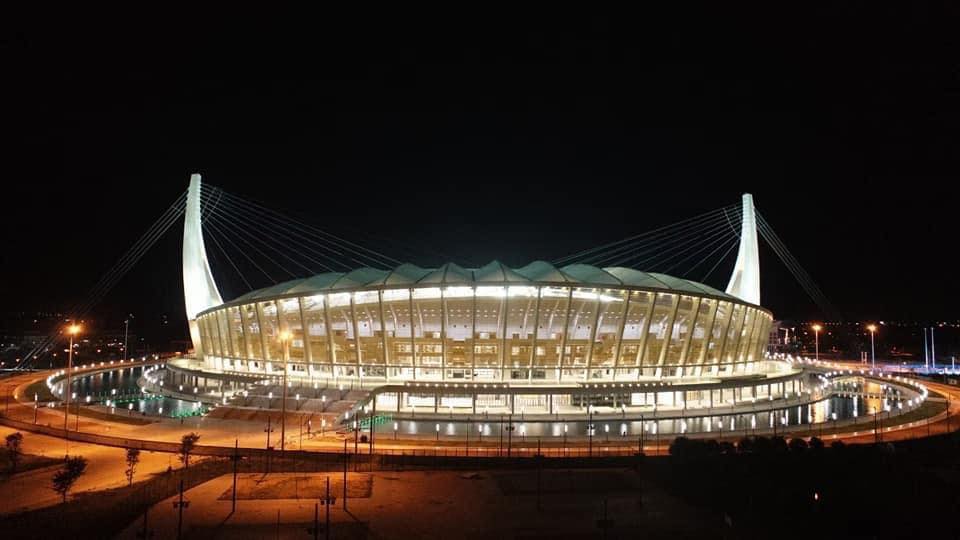 © Morodok Techo National Stadium

Contrary to some of the initial information, the stadium's final capacity is not as high as 75,000. General contractor CSCEC has confirmed 60,000 as the actual size of the three-tiered auditorium. That still makes it one of the largest stadiums across Southeast Asia and a worthy host of the upcoming SEA Games in 2023.
In terms of height it's even more impressive because the two pylons on each end reach 99 metres. Their location invokes the shape of a ship, while their shape is inspired by two hands joined in a welcoming namaste greeting.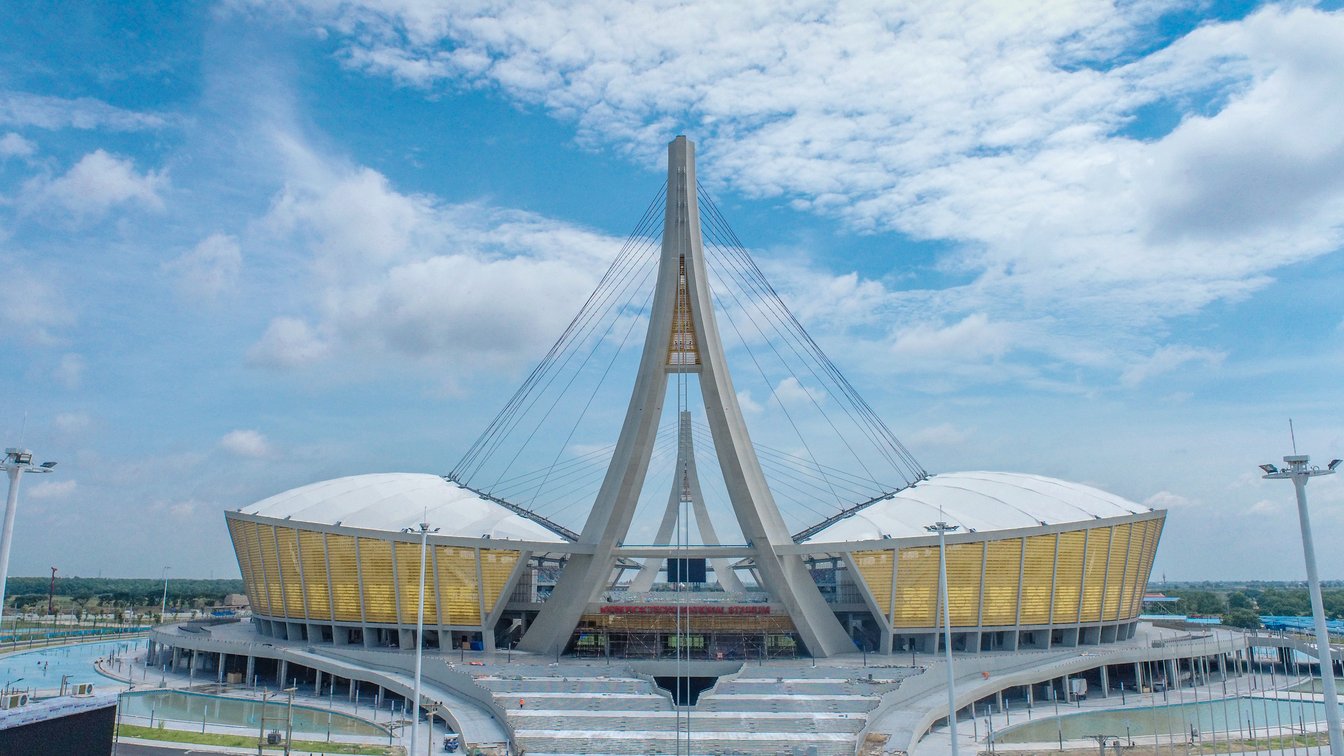 © China Construction Eighth Engineering Division

As stressed by the Chinese contractors, the stadium was designed with efficiency in mind. Huge emphasis was put on natural ventilation, shading and use of sunlight. Water and energy consumption are also minimised, while materials used should reduce maintenance cost.
As of today we don't have a confirmed final price tag on the project, so we can only give the last official figure of CNY 1.1 billion (now app. $170 million). This is still significantly more than the pre-construction estimate of $100 million.
Author: Michał Karaś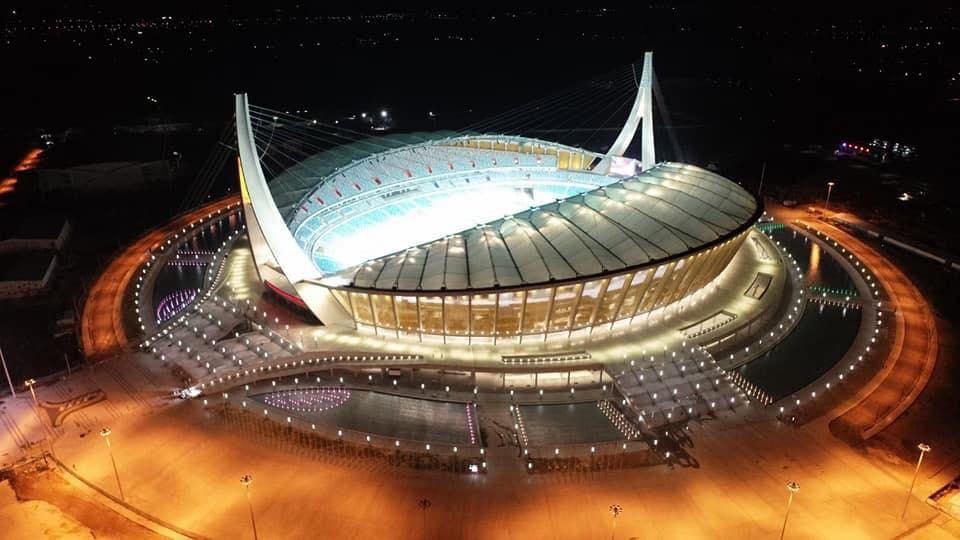 © Morodok Techo National Stadium