Cambodia: National stadium 85% ready, delayed again
source: StadiumDB.com [MK]; author: michał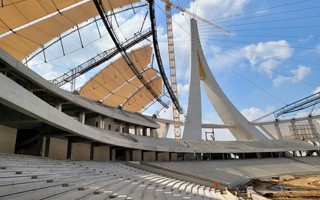 As seats begin to arrive, first matches are being planned. South-East Asia is about to get a new stadium gem, although its delivery has slipped further away and progress suggests it could slip again.
Back in September, Cambodian authorities warned that the new national stadium would be delayed by 3-4 months. That proved to be an understatement, we're now at 5 months and it might not be the final delay. From December 31 the delivery date was shifted to March 31 and now to May 30.
The slip may be a minor one in the larger picture, we're talking about a stadium under construction for 3 years now, after all. It might also seem like a small thing when we hear from the Cambodian Olympic Committee (NOCC) that the project's overall progress is 85% already.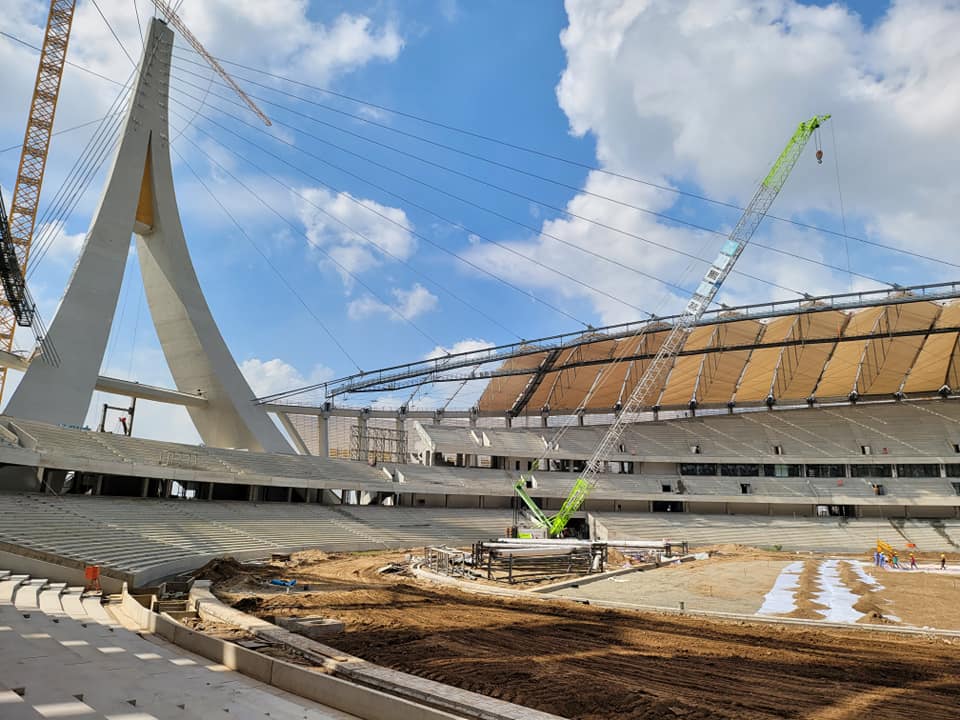 © Morodok Techo National Stadium
But what we should keep in mind is that the very same NOCC has put overall progress at 80% as late back as May of 2020. Which suggests the actual pace is underwhelming, to put it mildly. Daily number of workers is still given at 500, most of them Cambodian.
"Most of them" because the design and construction contracts were awarded to Chinese IPPR International Engineering Corporation, which means most of the higher-ranked staff are Chinese. China is also financing the CN¥ 1.1 billion (today $164m) building as a sign of "friendship" between the two countries. In reality it's a sign of China gaining economic influence over yet another developing country.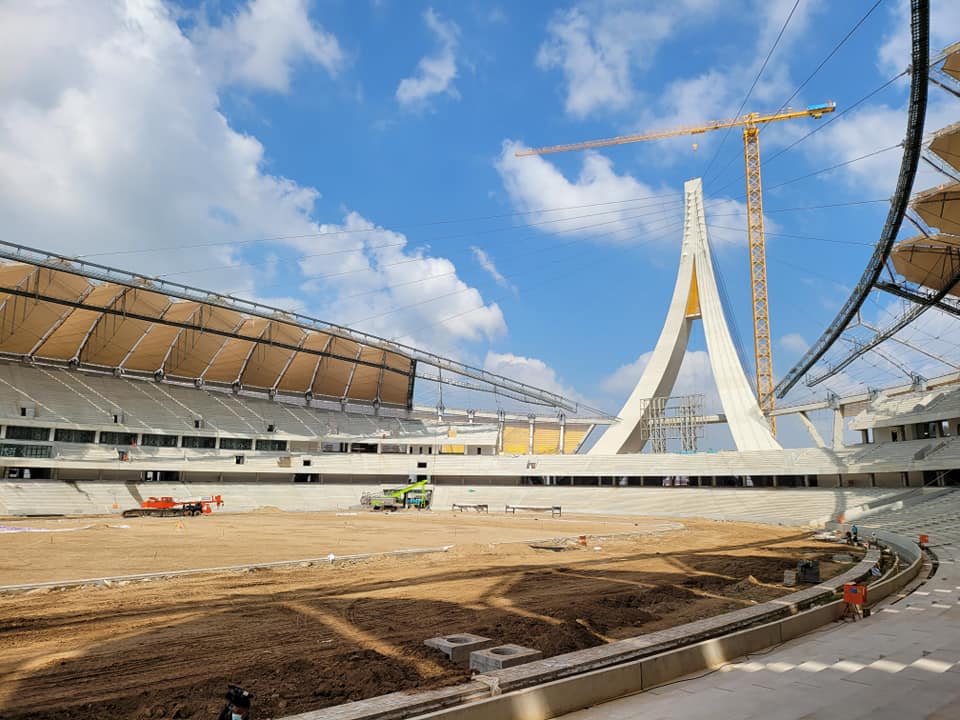 © Morodok Techo National Stadium
It's thus no wonder that the opening match is expected to be played between Cambodia and China, later this year. A number of football games are already being scheduled for the second half of 2021, with the national team expected to leave the current Olympic Stadium and leave for Morodok Techo, where the new ground stands. Football aside, the stadium will become the centrepiece of 2023 ASEAN Games.
The project is of top priority to national authorities, as proven by the Ministry of Post and Telecommunications, responsible for CCTV, WiFi and all other cable-connected systems.
The Morodok Techo area, north of Phnom Penh proper, is a new representative district, where a number of prestigious buildings are planned. The stadium, with its two 99-meter pylons on both ends, will be the most distinctive landmark.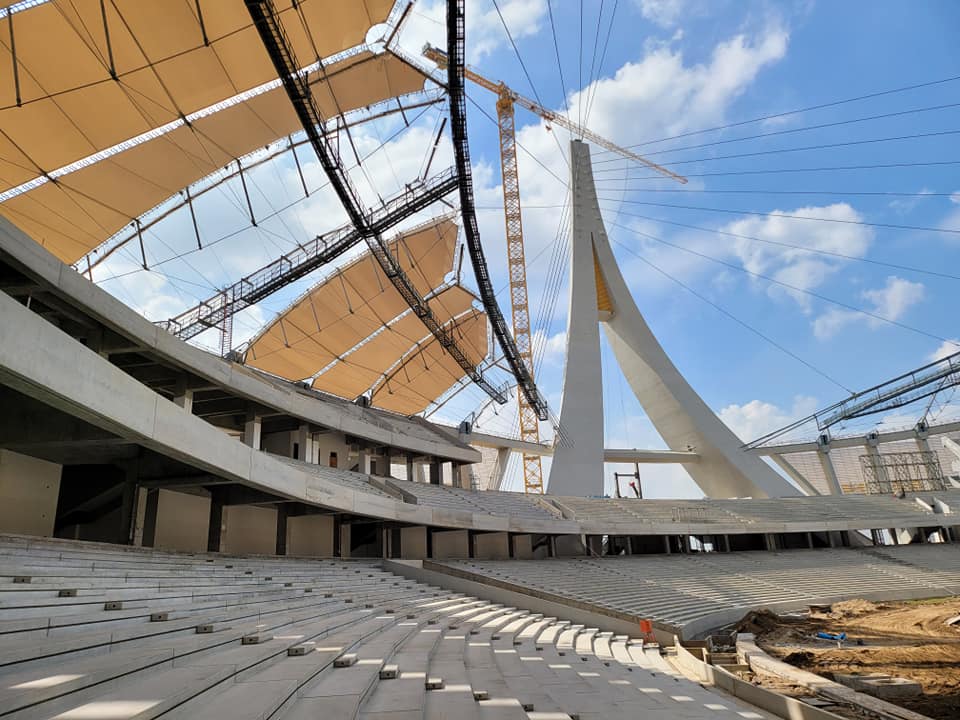 © Morodok Techo National Stadium

Second half of January is expected to bring the first seats, however we're still uncertain as to how many of them there will be. Even the country's largest international newspaper, the Khmer Times, is publishing conflicting information as to the final capacity to this day, switching between 60,000 (when informing about the number of seats ordered) and 75,000.
At present the most crucial part awaiting completion is the roof. While its primary structure has been in place for months, shipments of membrane from Germany have suffered from delays. Thus the 70% progress rate of the roof. On other fronts the stadium is largely complete, only awaiting installations, furnishing and decorations.
Author: Michał Karaś