Cambodia: National stadium delayed, conflicting info
source: StadiumDB.com; author: michał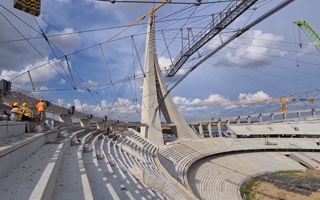 Back in May authorities assured there is no COVID-19-caused delay. Now we're talking of 3-4 months more work needed to complete Cambodia's most impressive stadium. And we're still not sure how many people it will hold.
Official profile of Morodok Techo National Stadium (in western Phnom Penh) released a video update on the project earlier today. The update reveals that all temporary roof supports have been removed, the cable roof is now hovering lightly 40 meters above the bottom of the stadium.
In total, the stadium looks really well, especially with the 99-meter pylons fully revealed and the 3-tier seating bowl now complete. No obstructed views, surely, however there will be some seats left out in the rain as the roof will not cover all spectators.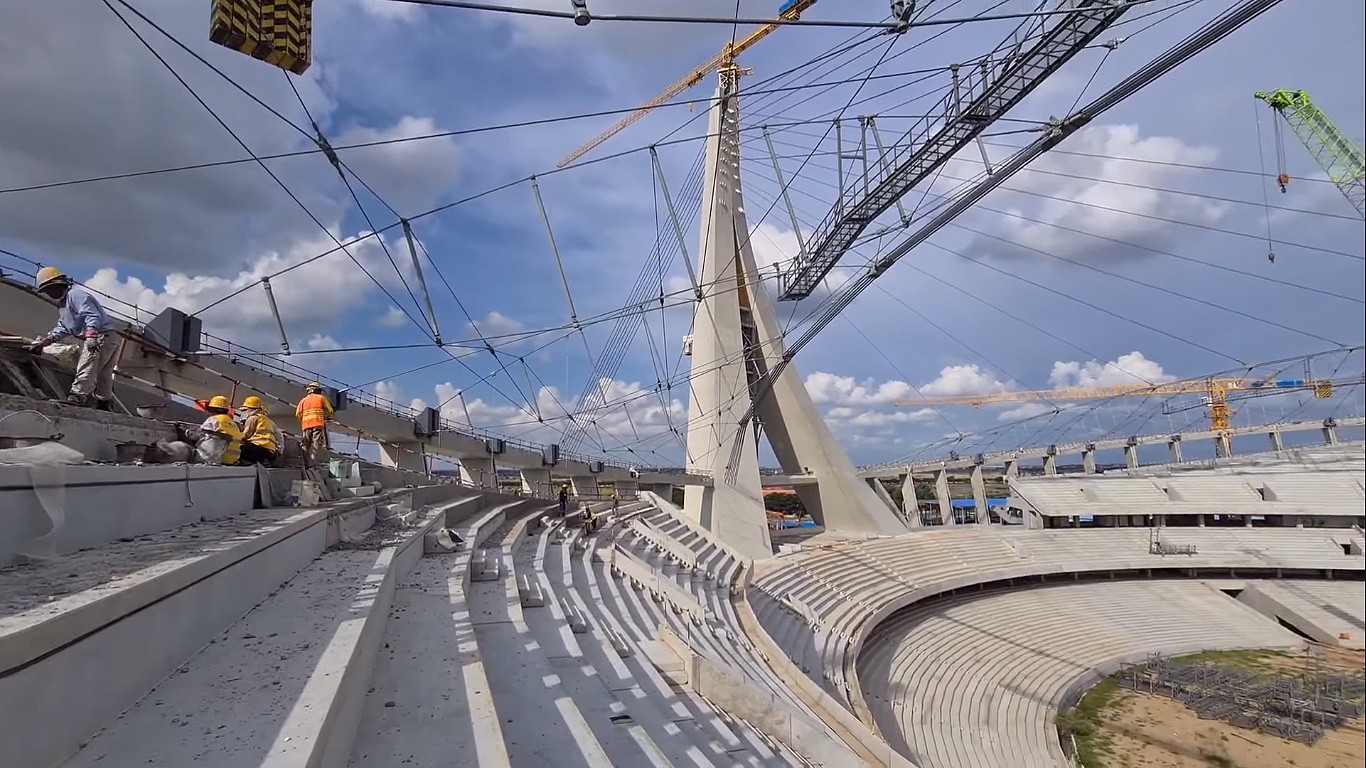 © Morodok Techo National Stadium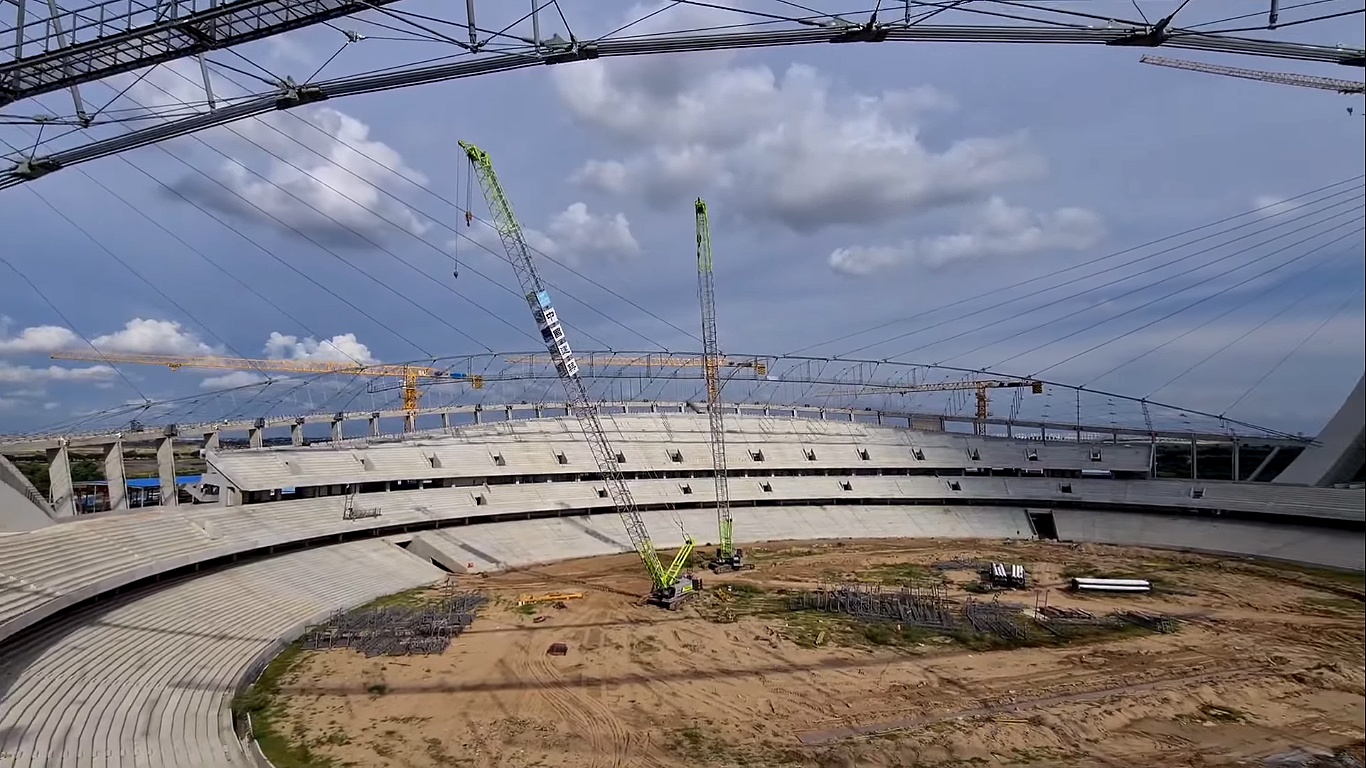 © Morodok Techo National Stadium

The only problem with the video is that the information attached suggests progress rate of 80%. That's exactly the rate given back in May by the Cambodian Olympic Committee. And it's been 4 months, after all. Obviously, there has been significant progress since then, as proven by the first ever view of the stadium without interim supports.
But it's now also clear that the project has suffered from delays caused by COVID-19, contrary to early optimism from May. The deadline of December 31 will not be met. According to the Cambodian Olympic Committee chairman Vath Chamroeun, delivery has been switched to March or April of 2021.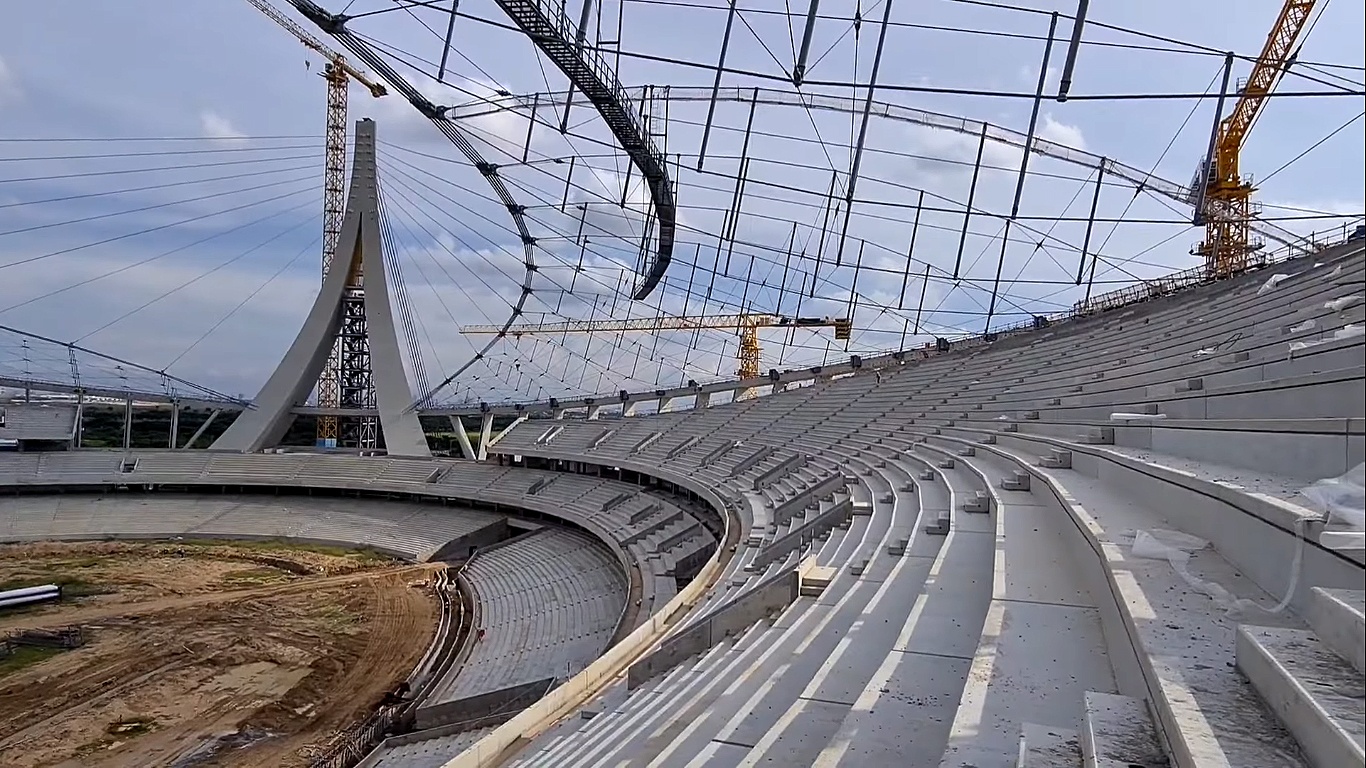 © Morodok Techo National Stadium

The slip has been caused by the pandemic, which has impacted international mobility. And we should remember that many of the workers, especially the management and specialists, are Chinese. The project worth 1.1 billion yuan (today $162m) is, after all, financed by China as part of the country's stadium diplomacy scheme (or economic colonisation, if you prefer).
The deadline being pushed means very little to the project itself. After all, it's mainly being built with hosting mega events in mind, which are now the least of anyone's concern. The first contracted tournament is the 2023 SEA Games.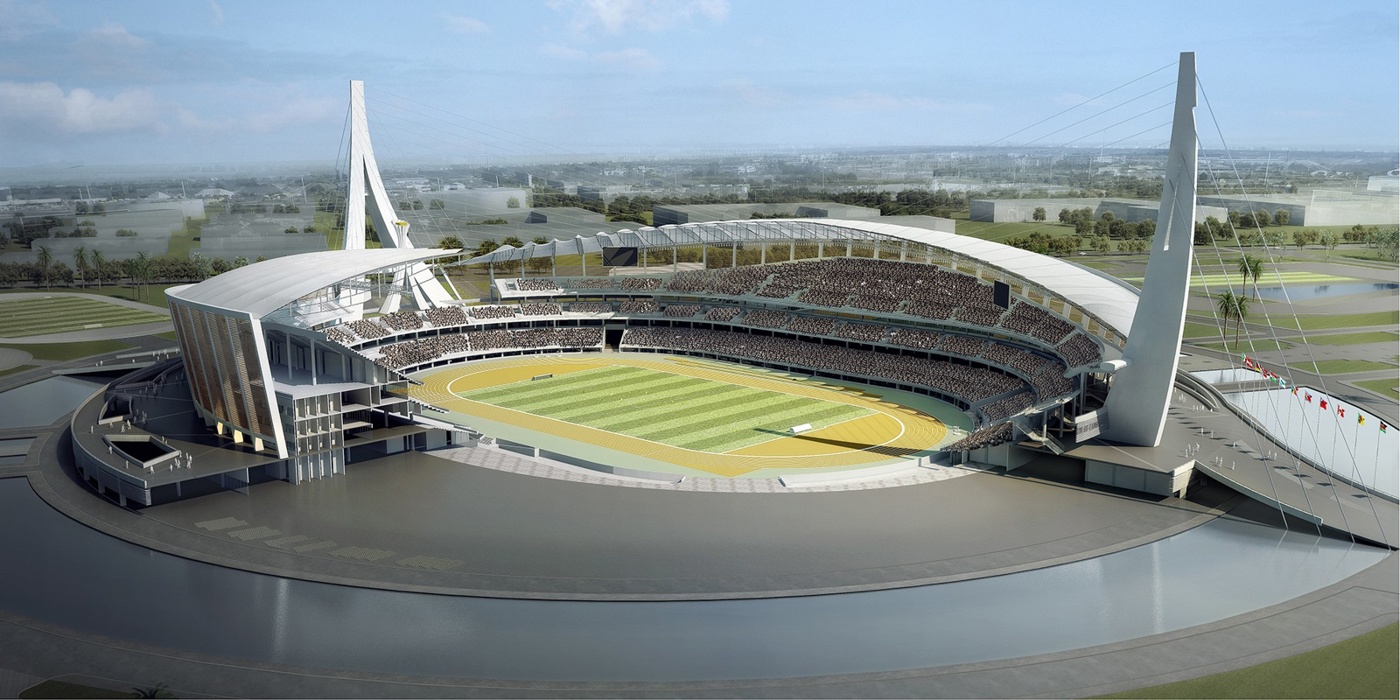 © Morodok Techo National Stadium

The stadium's capacity is a different issue altogether. You may recall that upon its presentation in 2015, the venue was advertised as a 60,000-seater both in Cambodia and in China. However, since last year Khmer Times has been quoting official statements, suggesting the size is actually 75,000.
This persisted until mid-2020 and now we're back to 60,000. One article even suggests it's 55,000. So personally we're confused and will try to establish the most credible version but officially we're reverting back to the original 60,000, which is also the number circulating in Chinese media.