Cambodia: National stadium nearing completion
source: StadiumDB.com; author: michał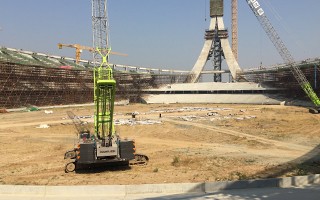 Now 80% complete, the new national stadium in Phnom Penh should be delivered along its initial schedule, regardless of the COVID-19 pandemic. It's going to be one of Asia's largest stadia.
Already over 3 years – that's how long the largest sports project of Cambodia has been under construction. Launched in April of 2017, the new national stadium has reached 80% in late April, as confirmed by Vat Chamroeun, secretary general of the National Olympic Committee of Cambodia. This means a third of the project was completed within a year, as the 50% mark was reached back in May of 2019.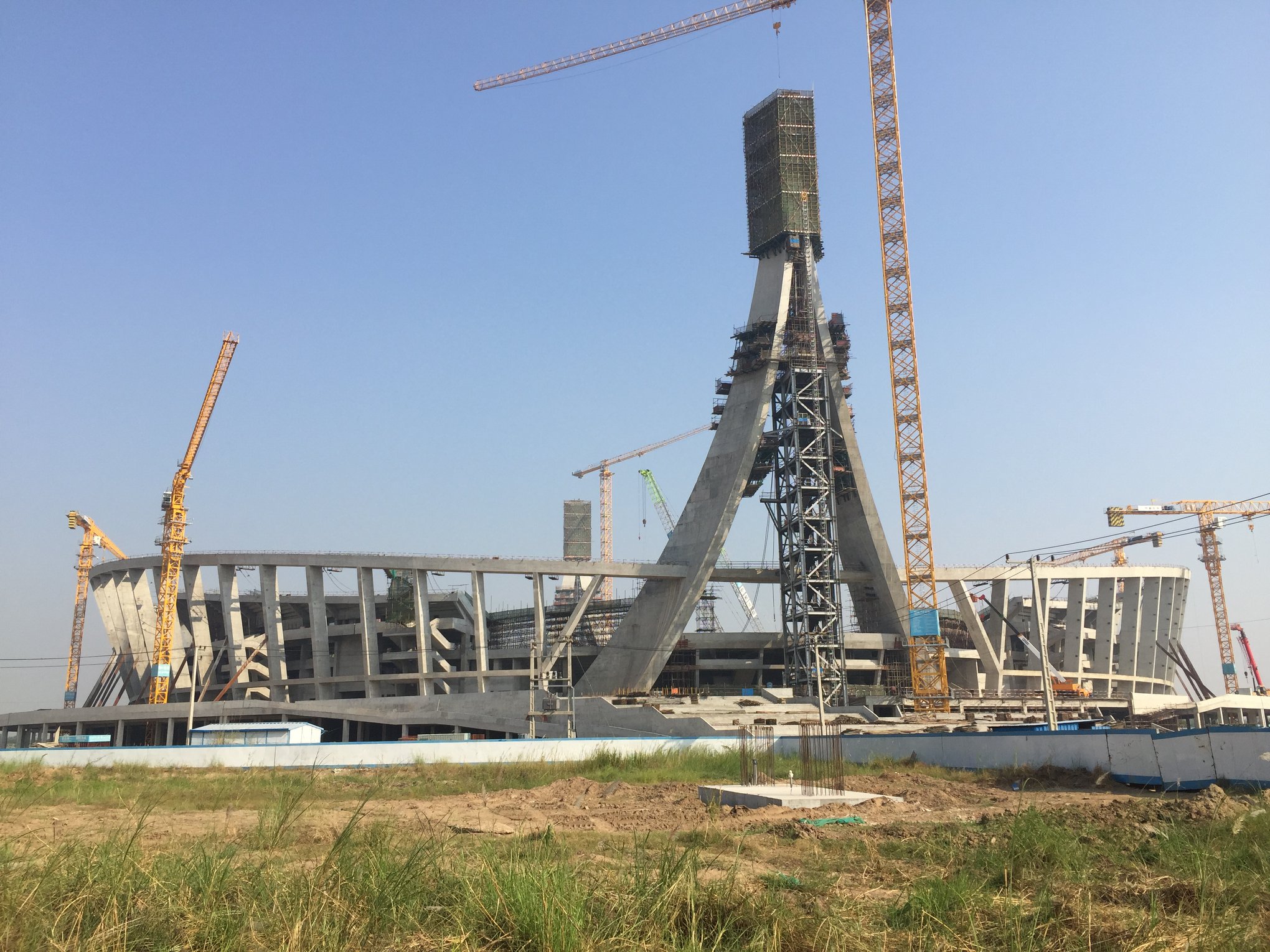 © Morodok Techo National Stadium
According to the schedule, the stadium should be handed over by December 31 of this year. The deadline has been recently confirmed as safe, despite special safety protocols introduced because of the coronavirus pandemic.
Recent months have seen all of the main concrete works delivered, including both the prefabricated rows of seating and monolithic pylons. Now bulk of ongoing works is focused on the roof. Once it's self-supporting, installation of 75,000 seats will be able to begin.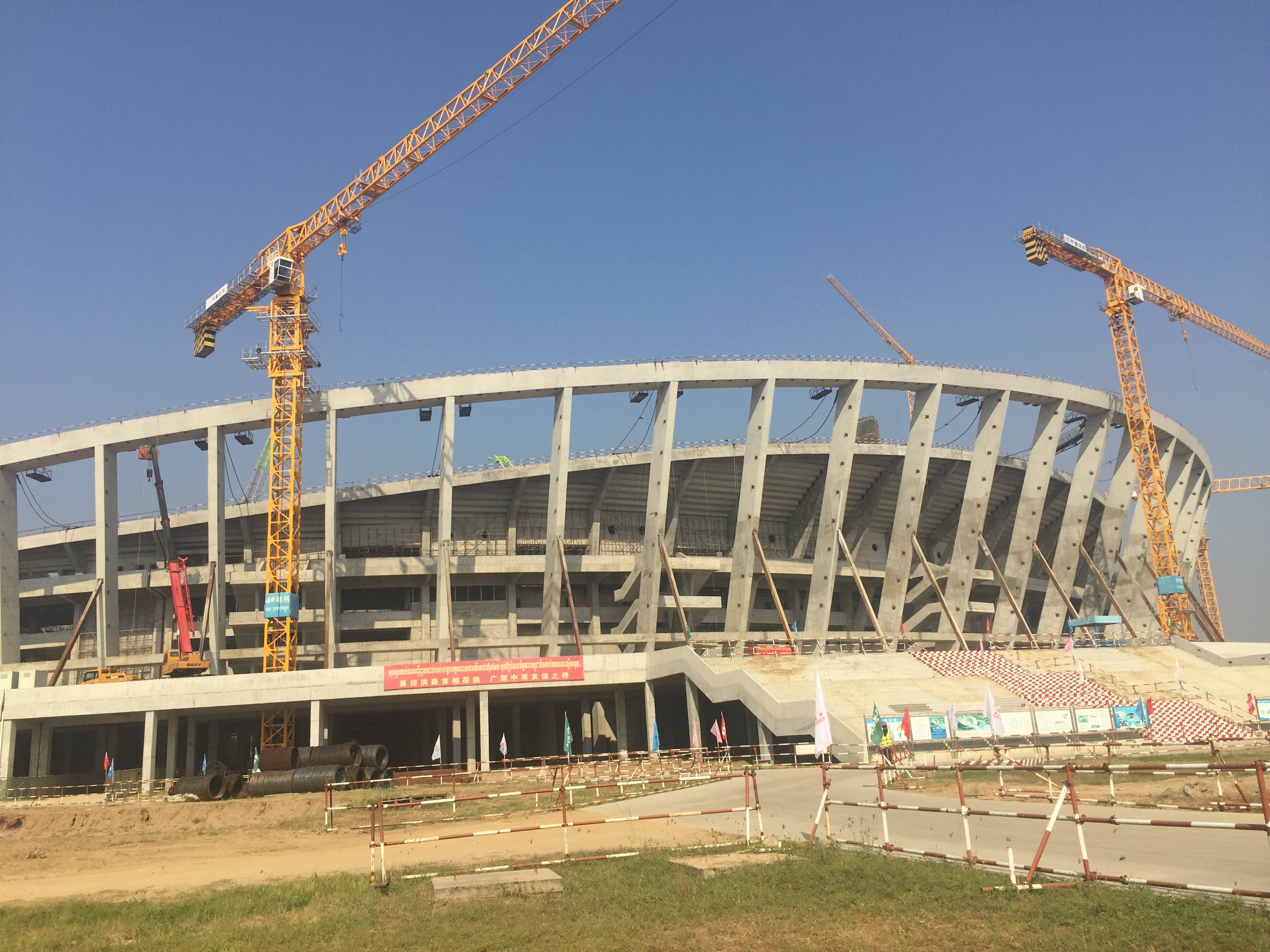 © Morodok Techo National Stadium
By far the most iconic element of the stadium are its two end pylons, each rising 99 meters from the ground. As is common in road bridges these days, both pylons support the roof through steel cable connections. The canopy is expected to hover roughly 40 meters above field level. The pylons are supposedly inspired to resemble prows of a boat, an easy association with Cambodian sailing and fishing traditions.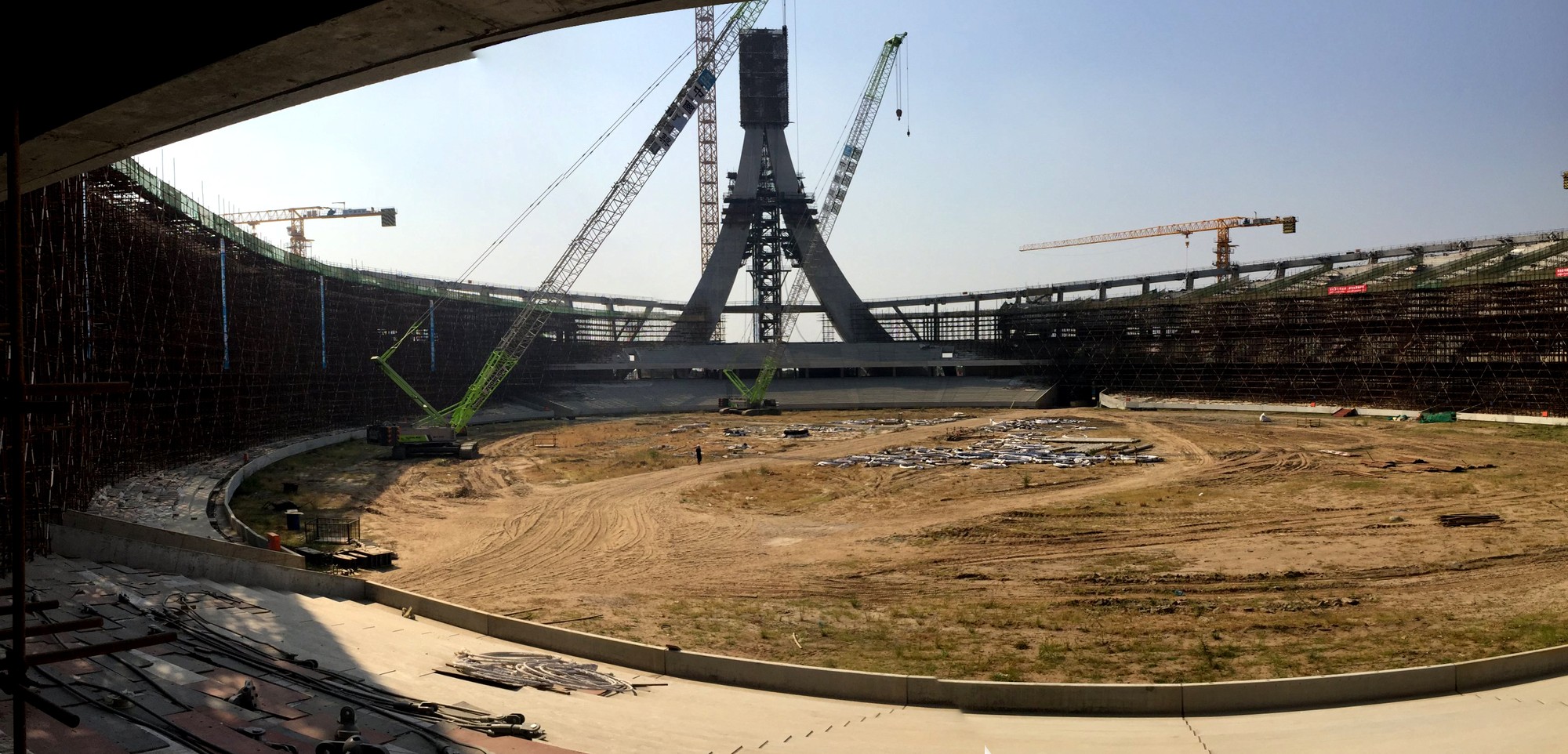 © Morodok Techo National Stadium
The Phnom Penh project is taking quite some time, but it's also not bound by tight deadlines. Roughly 600 people are employed on site, most of them Chinese. As you probably know by now, it's one more example of China's 'stadium diplomacy', a supposed proof of friendship between Cambodia and China. It's designed, built and financed entirely by China, to the tune of CNY 1.1 billion (currently $155m).
Aside from the main stadium able to hold the Olympics (and planned as main venue for the 2023 Southeast Asian Games), the 85-hectare complex will also offer a 15,000-seat indoor arena and covered natatorium.