New stadium: Jewellery box from Luxembourg completed
source: StadiumDB.com [TS]; author: Tomasz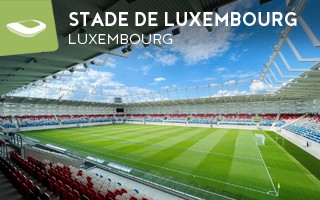 It took a long time to see the new national stadium in Luxembourg. It's been almost 2 years since its original completion date, but the most important thing is that it's finally ready to admit fans.
Inauguration in autumn
Official opening of Stade de Luxembourg will take place on September 1 during the 2022 World Cup qualifying match against Azerbaijan. Before that, the arena had to be thoroughly tested.
On July 14, there was a 2x25-minute game between two youth teams. It was an opportunity to get acquainted with the stadium's infrastructure, its amenities, and to check arena's computer systems. Official attendance for the test was 1,158 people.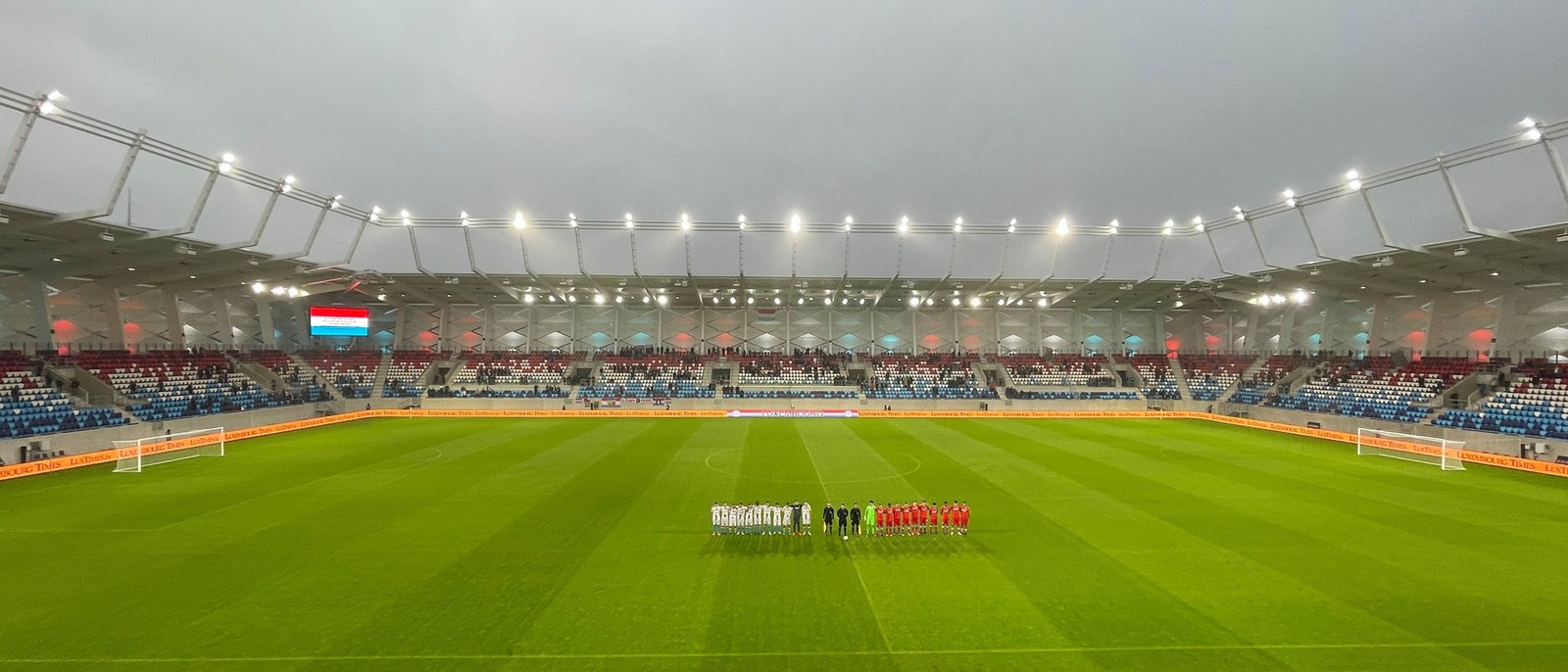 © Ville de Luxembourg
The UEFA Category 4 venue with a capacity of 9,385 seats is to be used by footballers and rugby players. Its cost increased by almost € 17 million compared to original plans and amounted to approximately € 77 million. This was financed by the state authorities and the city of Luxembourg. Such a large discrepancy resulted from the underestimation of construction costs by architectural offices.
Among problems that have occurred at the stadium construction site recently, there was a computer network malfunction. This significantly delayed the completion of the arena. The efficient functioning of the aforementioned network is necessary to ensure proper operation of CCTV cameras, computerised access control, as well as the TV and radio broadcasts.
The operation of fire protection systems also depends on it. Much of the delays in troubleshooting were caused by the pandemic crisis.
© GilPe (cc: by-sa)
Stadium like jewellery box
The venue will replace 90-year-old Stade Josy Barthel as the national stadium. It will be part of the new Cloche d'Or district that is being built around it.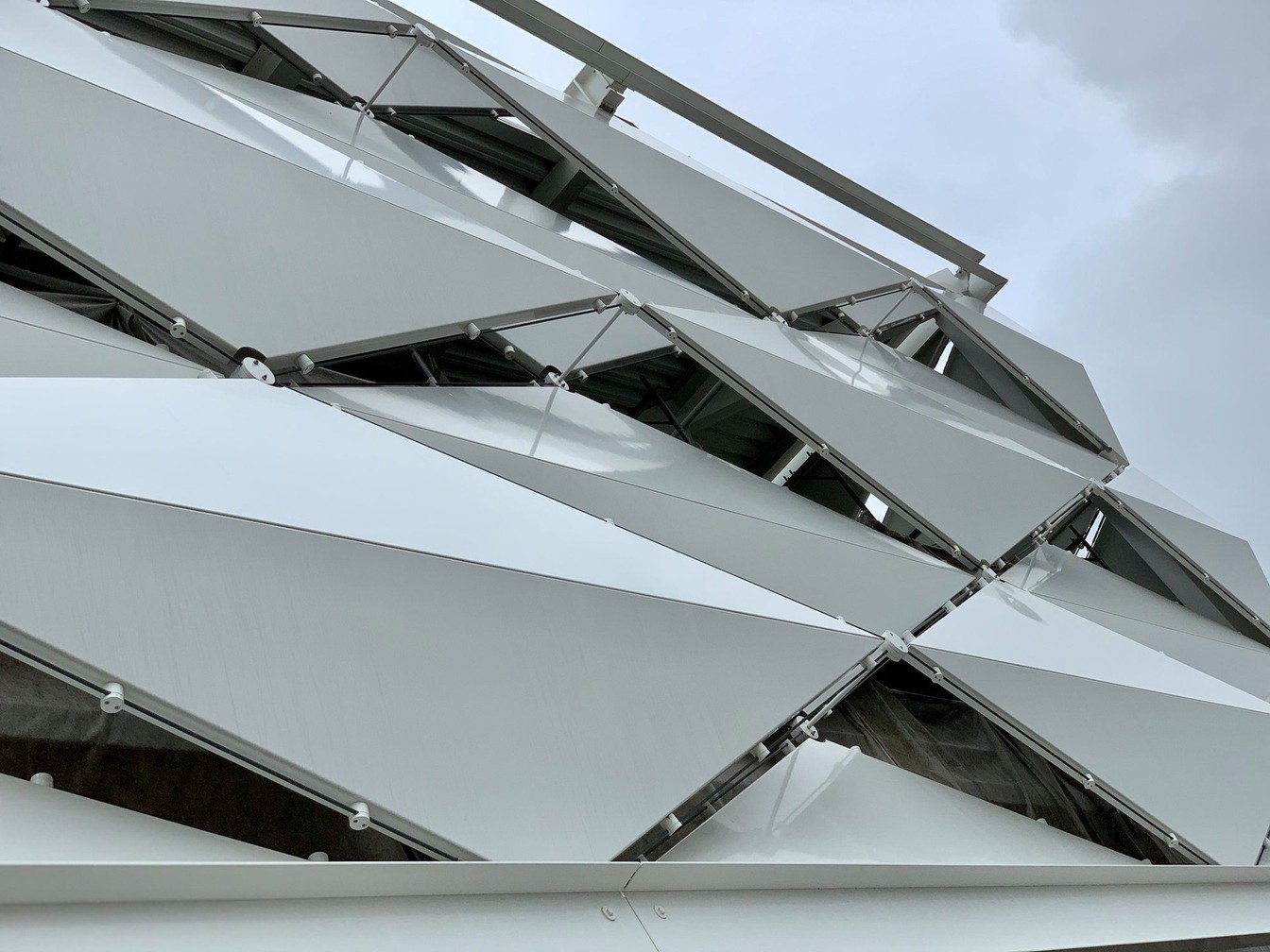 Works began on August 21, 2017 and the official construction commencement ceremony took place on September 18 of the same year. The original completion date of the construction was scheduled for October 2019. Later, the inauguration was postponed several times.
The stadium itself resembles a jewellery box with facades made of diamond-shaped metal plates. Rectangular roof rests on 51 steel beams and the seats of the single-tier stands are arranged in a mosaic, reminiscent of the Luxembourg flag. The playing field has a hybrid surface.
The building has three floors. There are two business clubs at the back of the main stand, offering 900 square metres for VIPs. Press rooms and a mixed zone are located in the basement. CCTV of the facility consists of over 100 cameras, and the parking lot has 200 spaces.
Author: Tomasz Sobura