New design: New Sligo Rovers' stadium for club's centenary?
source: StadiumDB.com [TS]; author: Tomasz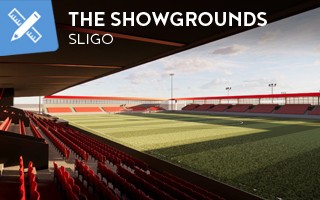 2028 marks the 100th anniversary of Sligo Rovers. The club from the north west of Ireland wants to move on and has just presented plans for the development of sports infrastructure for the coming years.
City council and football association back the project up
The club's management is trying to find funding for the reconstruction of the nearly 100-year-old Showgrounds, a stadium that has already undergone four renovations in the 21st century. The facility has been used by Sligo Rovers since its inception. The cost of the works is estimated at €17.3 million and the venue's concept was designed by Rhatigan Architects.

© Sligo Rovers
The president of the club, Tommy Higgins, does not rule out that some of the financing will come from public funds. The club would also be open to selling naming rights as long as the name "The Showgrounds" is kept. Perhaps the construction of the facility will be carried out in phases, so that it is ready before the celebration of the club's centenary.
Sligo Rovers have the support of the city council and the Football Association of Ireland (FAI). In agreement with the local authorities, a masterplan for the stadium and the nearby infrastructure was prepared, presenting the economic and social aspects of the investment.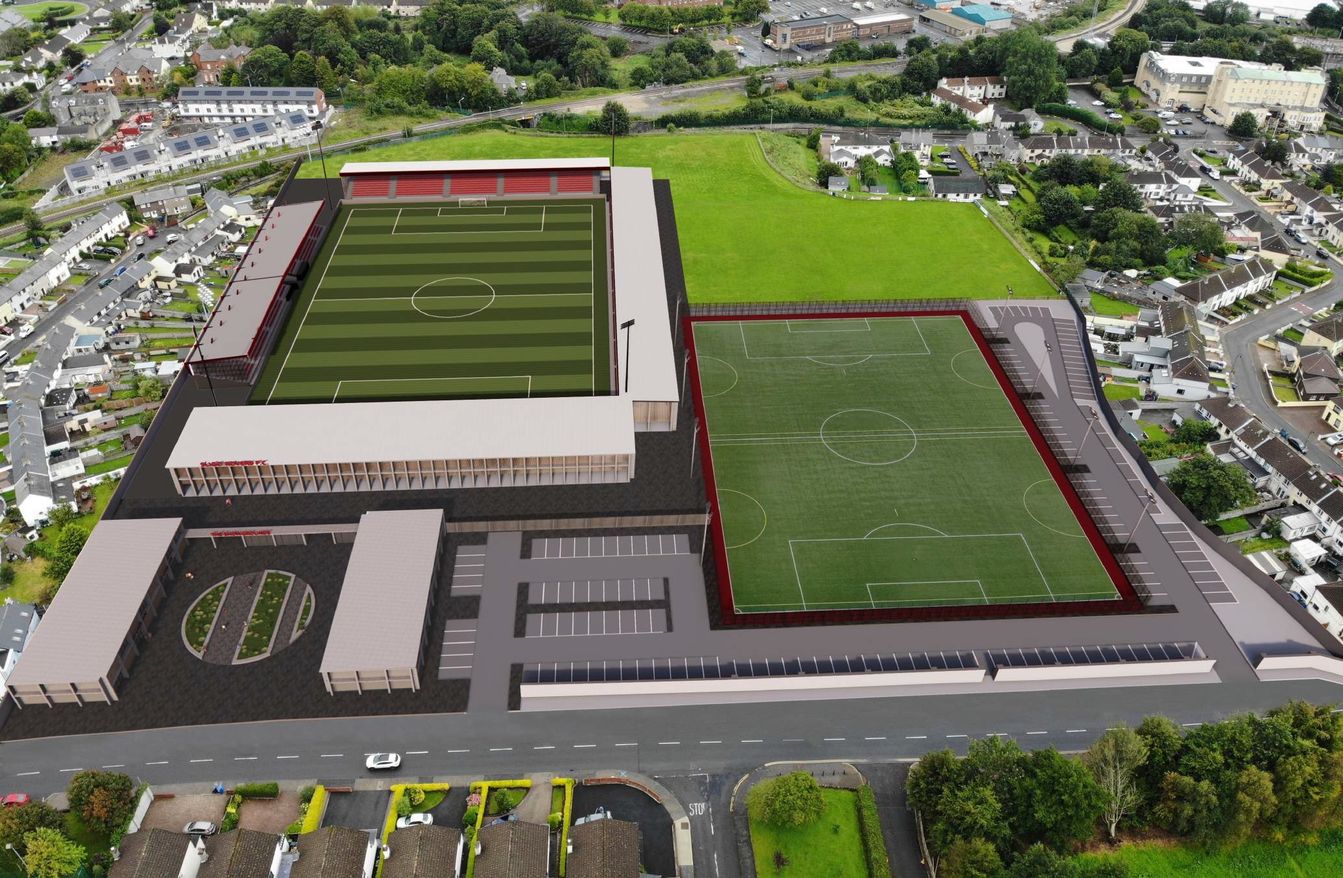 © Sligo Rovers
Stadium and academy are priorities
The project to celebrate the club's centenary aims to increase the capacity of the stadium from 4,000 to 6,000 seats. There are three stands at the moment. After the reconstruction, Sligo Rovers fans would have four covered, single-tier tribunes without built-in corners.
Tracey Avenue Stand and Railway End will be refreshed. The latter will receive a roof. New tribune is to replace the existing Jinks Avenue Stand. A brand new tribune will also be built at Church Hill Road End, the site of the former stand that was dismantled long ago. These changes will guarantee UEFA's third category.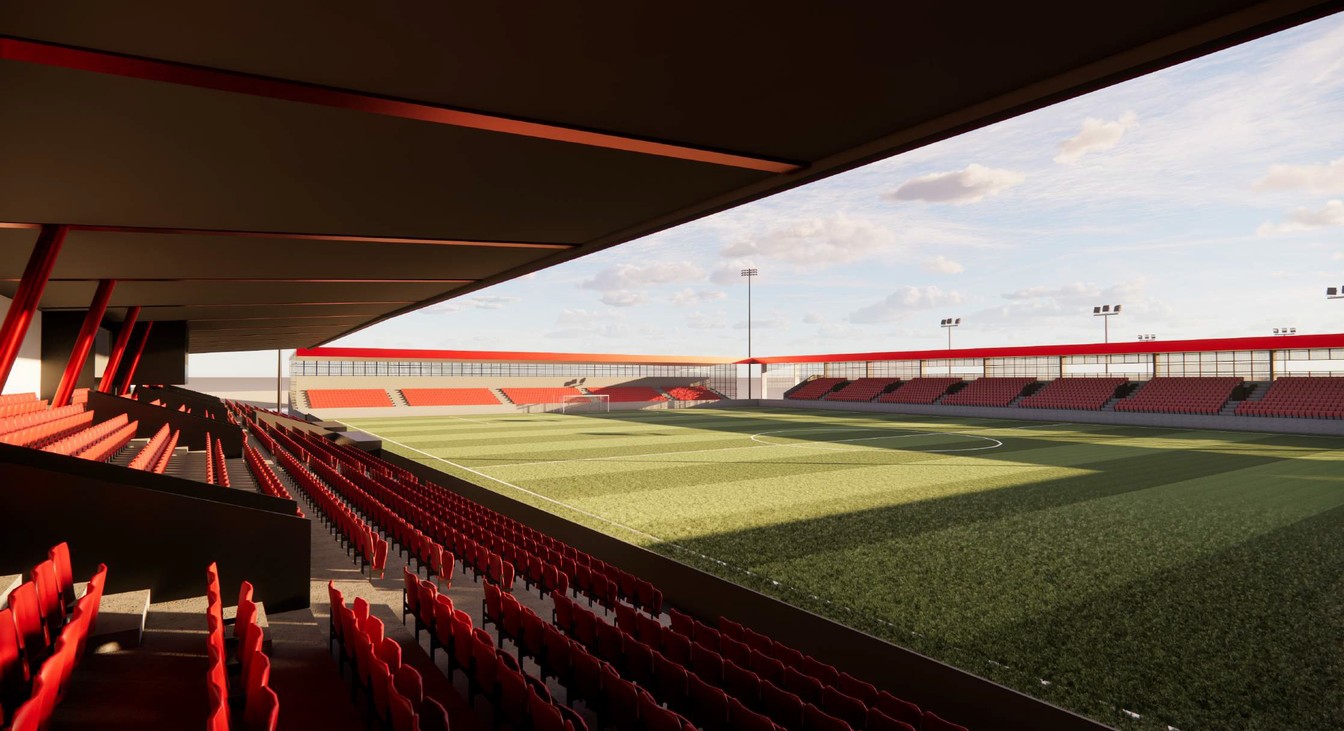 © Sligo Rovers
Moreover, the masterplan includes installation of new floodlights and replacement of the grass surface with a hybrid one. The playing field will also get extended. New stadium's facilities will include a hospitality zone, commercial area, new dressing rooms and a gym. The pavilion and the plaza outside the venue will serve as a place for social and business meetings thanks to restaurants and office spaces.
In addition to football fixtures, the facility is to host rugby games, which would give another source of income. The club is considering creating an academy that brings together young footballers from the north-west of Ireland. There would be 3 pitches at the disposal of the youngsters. The location of the academy is not known yet, but it is certain that 8 acres of land are needed.
Author: Tomasz Sobura