Germany: Freiburg stadium should become CO2-neutral
source: Regenbogen.de / StadiumDB.com [MK]; author: michał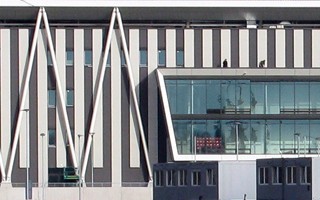 Impressive solar power plant, energy storage, heating as by product from nearby plant, plug-in charging stations for cars and smaller vehicles – these are just some efforts to make the new Freiburg stadium eco-friendly.
There's still no certainty as to when exactly the new SC Freiburg stadium will open. The goal is still to begin the 2021/22 Bundesliga at the new address, however each passing day makes the anticipation more anxious. After all, on Sunday it'll be exactly 2 months before the campaign and details should be known already.
So far we've received a good dose of information about the stadium parameters. Not any of the basics, of course. We already know the stadium will hold 34,700 people and comes at a price of approximately €131 million (including secondary facilities and surrounding infrastructure). Now we're finding out about the green efforts at the stadium.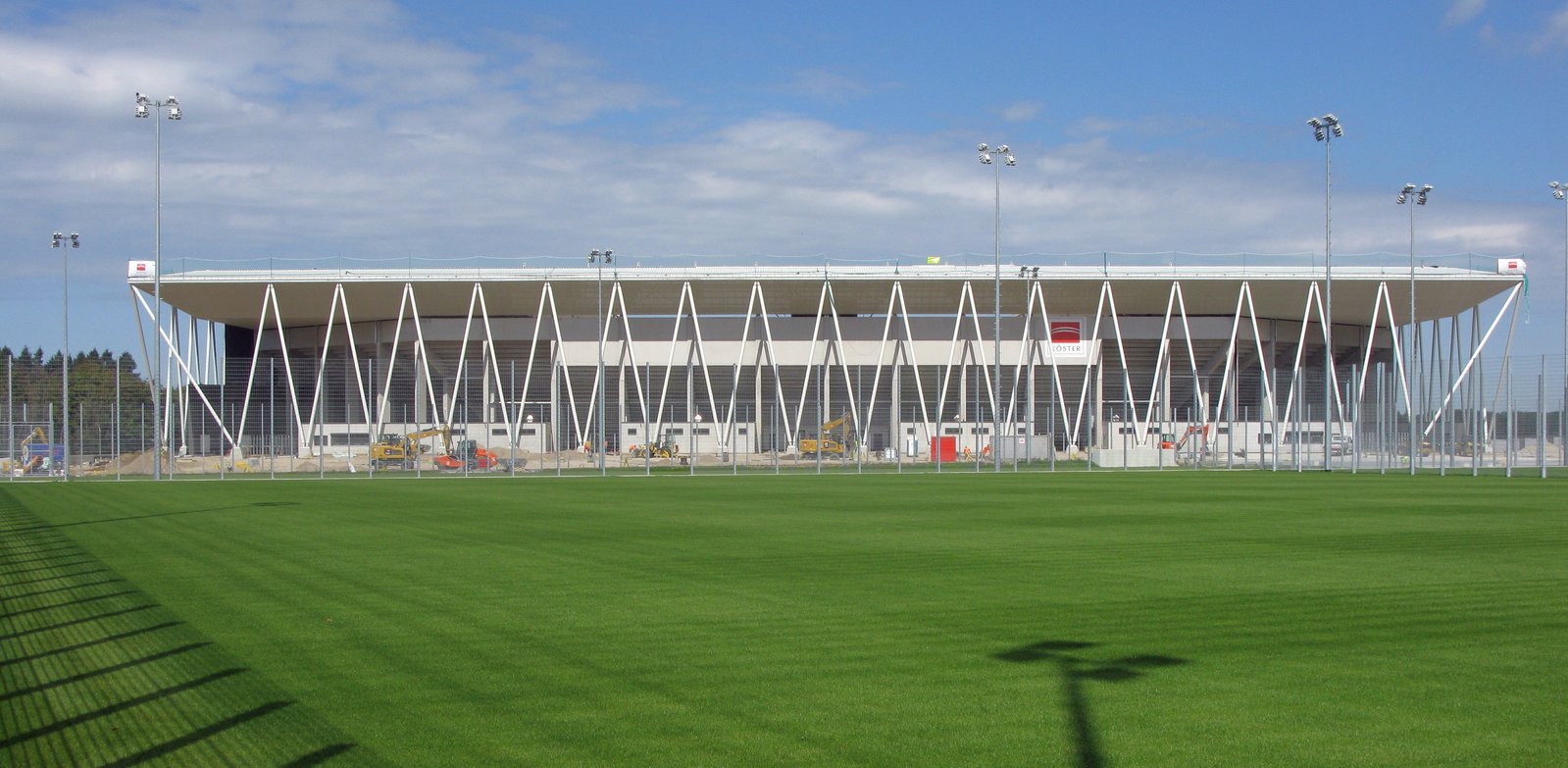 © Andreas Schwarzkopf
First and most impressive element is the solar power plant that will top the stadium. According to mayor Martin Horn it's the world's largest. That statement isn't true, there are larger installations of this kind both existing and planned. However, the photovoltaic system in Freiburg is still quite impressive.
Its surface should reach 15,000 square metres (roughly 1.5 football fields) and the output should reach 2.3 MW of clean energy. This means the system, worth €1.8 million, seems very efficient. By comparison, the current Schwarzwald-Stadion has 3 grandstands covered with photovoltaic panels and delivers some 250,000 kWh.
Aside from the producing its own energy, the stadium at Wolfswinkel will receive energy storage batteries. This way the clean energy could come in handy whenever a failure occurs at the stadium or within the local grid. Since the storage is not in place yet, for now the stadium will have a diesel backup generator (infrastructural requirement).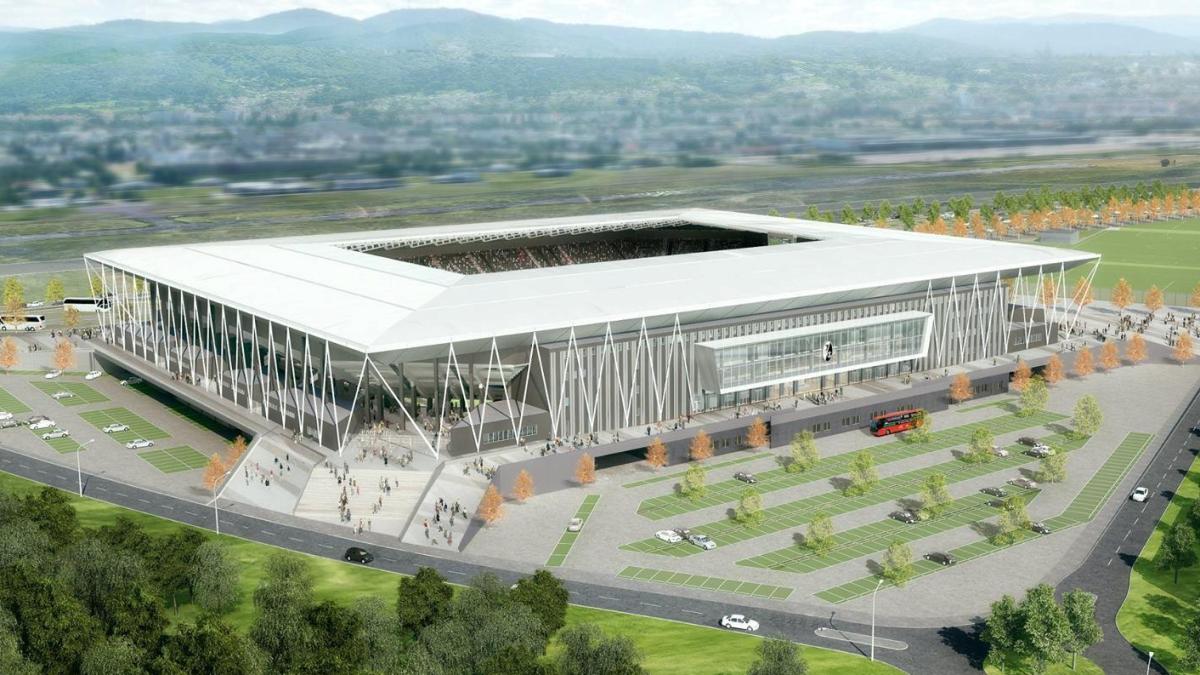 © SC Freiburg
Meanwhile, heating at the stadium will come from nearby industrial plant of Cerdia Services GmbH. Thanks to these efforts, the stadium is expected to become CO2-neutral. It will also offer electric car charging stations (10, out of 2,000 bays total), as well as plug-in spots for e-bikes, e-scooters and smartphones.
Old stadium to stay, in what role?
Although relocation from Schwarzwald-Stadion is coming, the historical ground won't disappear, at least vast majority of it. There are plans of removing the western parking site and a portion of the building in order to fit another training field, however the stadium wouldn't be affected to a significant extent.
The stadium itself should become home to the club's growing women's section, as well as reserve men's team, who were just promoted to 3. Liga. Additionally, the stadium will be a safe alternative for any game impossible to be held at Wolfswinkel. Keep in mind, there's an ongoing dispute regarding matches held on Sundays and in late evenings.
Author: Michał Karaś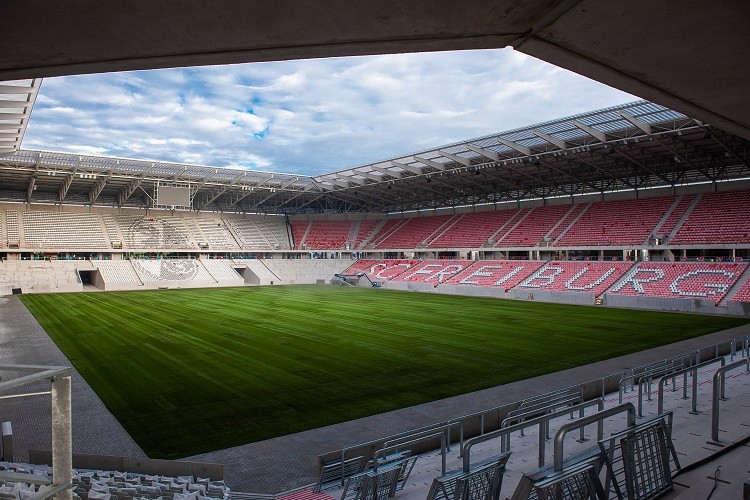 © Klaus Polkowski, Freiburg