England: New Watford stadium scrapped already?
source: WatfordObserver.co.uk / HertfordshireMercury.co.uk [MK]; author: michał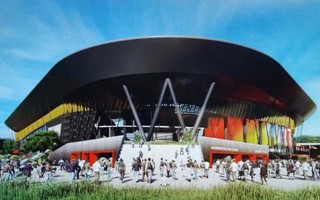 We didn't even get a glimpse inside the proposed 33,000-capacity ground and it already seems to be off the table. Planning chief said yesterday that the project "is not being taken forward".
Thursday evening saw significant development during the Hertsmere district council meeting. Councillors heard from planning chief Ross Whear about the submitted vision of a new Watford FC stadium. According to Whear, this proposal to replace former golf course with a stadium will not go through.
It (Bushey Hall) was a submission as part of a call for sites for employment sites… and the submission made in respect of that site did not meet that threshold for employment and therefore it's not being taken forward for that purpose. is exactly what Whear said.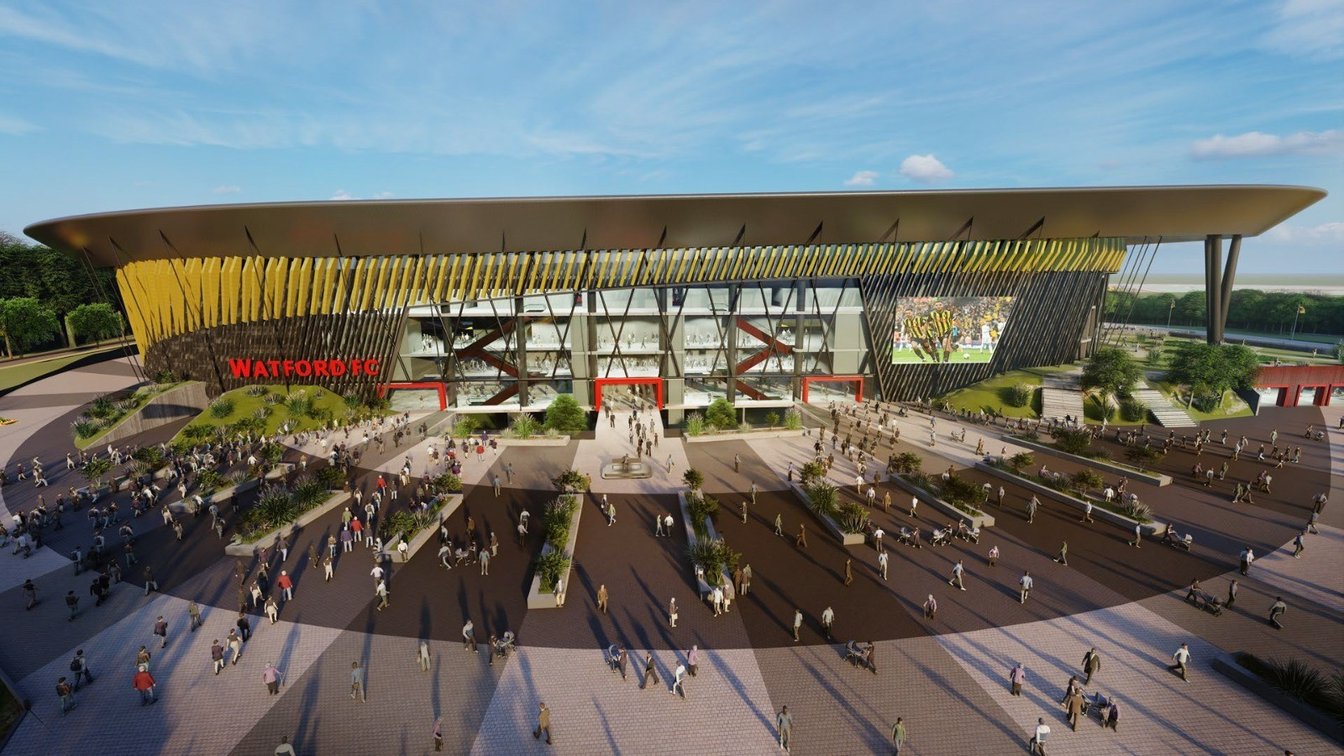 The 'call for sites' was made regarding Watford's development strategy for the next 15 years. Even if the stadium proceeded further, there would be no guarantee of coming to fruition. But being skipped entirely makes it even less likely to go forward in the foreseeable future.
Especially that the plot is part of the green belt and within the last several months a sizeable opposition to the project grew, with 5,000 people signing a petition against Watford moving to Bushey.
Rejection of the plan means that a new 33,000-seat stadium, 6,000-seat indoor arena, cinema and hotel are now very unlikely to appear in this part of Watford.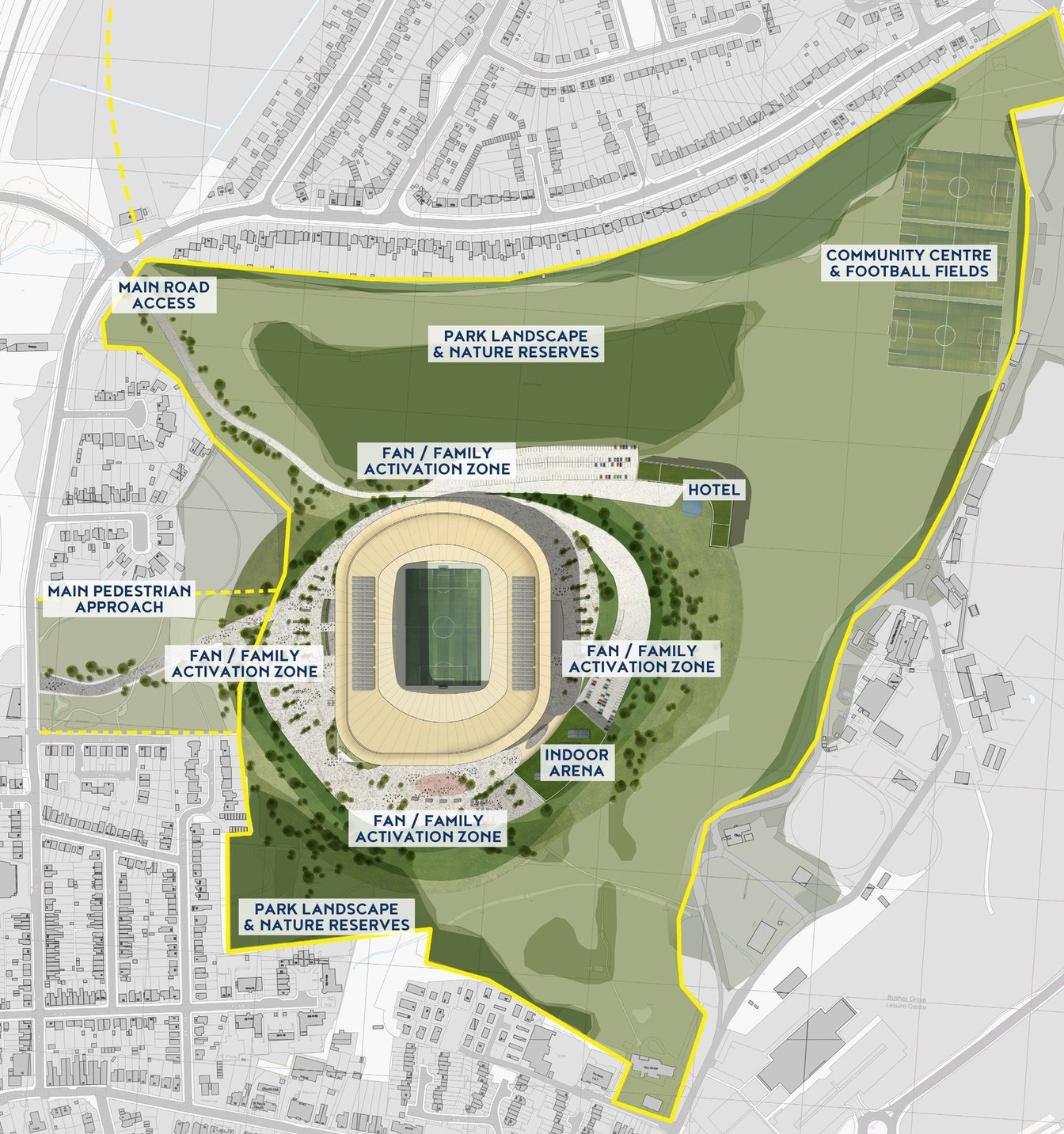 Can Watford expand Vicarage Road?
The Bushey proposal wasn't filed by the football club, rather by owners of the golf club site, Veladail Leisure Ltd. In theory, the club was only scoping opportunities and the Bushey site was just one of a few under consideration. However, Watford did hire Populous to prepare the stadium's concept and there is no other option that got as much attention or seems equally advanced.
Should no other site prove viable, expansion of Vicarage Road might be back on the agenda. As he said in April, the mayor of Watford would prefer the Hornets to stay where they've been playing for the last 99 years.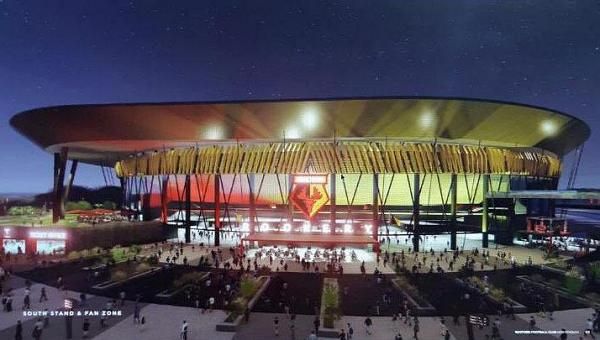 Peter Taylor also suggested that there could be a major opening for expansion of the stadium soon. Just across the street from the west stand are buildings of local hospital. They will become vacant and available for demolition once a new central hospital is built just a short walk away.
Although there's little to no room available in the north, south and east, even growing only in the west and upgrading other parts might prove the best option not just for years, even for decades.
Author: Michał Karaś