England: Watford mayor opts for Vicarage Road expansion
source: WatfordObserver.co.uk; author: michał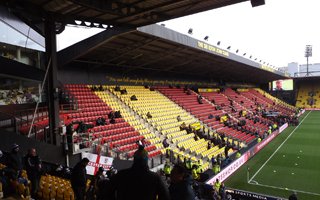 Contrary to the club's supposed ambitions, mayor Peter Taylor wants the Hornets to stay at their current location. New developments in the area enable possible expansion of the stadium.
Since the proposed new stadium in Bushey became an official proposal earlier this spring, discussion regarding a potential move by Watford FC has seen different points of views. For the city council it's most important to retain the club within Watford altogether, be it at Vicarage Road or a new location within city boundaries.
Meanwhile, mayor Peter Taylor would prefer to see the club stay where exactly where they've been playing for the last 99 years. With Vicarage Road's centenary coming in 2022, the mayor's idea is to upgrade the existing facility.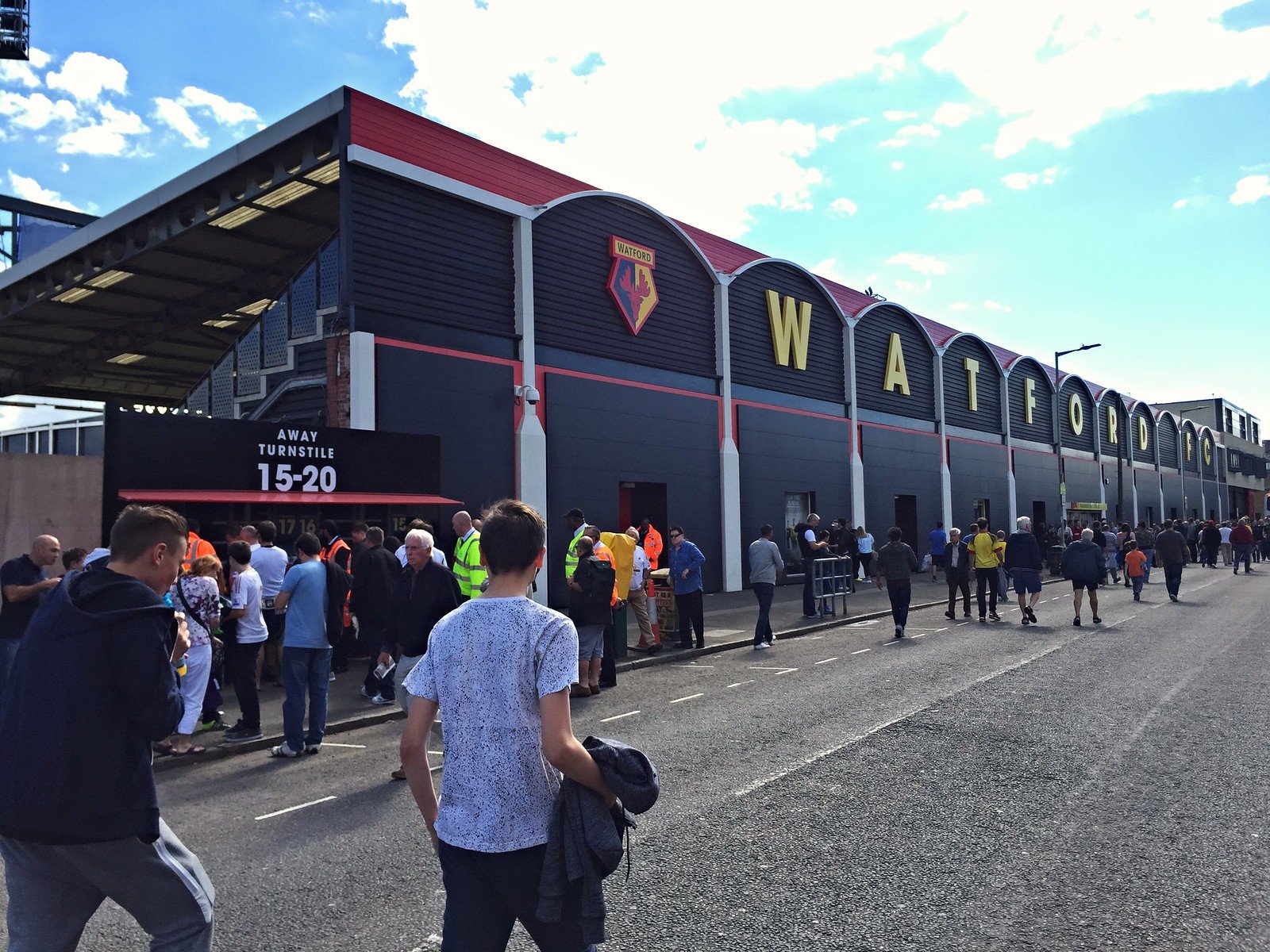 © A Travelling Jack
Peter Taylor said: I know there has been much speculation about the future of Watford FC's stadium and a possible move to Bushey. The rebuilding of Watford General Hospital could free up land to improve Watford FC's Vicarage Road stadium, helping to keep the club on its current site.
The current stadium is on a constrained site and they need extra capacity and more land. But the hospital plans make it easier to expand the existing stadium. We have held workshops with the club to explore the possibilities for keeping the stadium where it is.
We have a great relationship with the club, which has really played its part in the community during the Covid crisis by making its stadium a haven for hospital staff. I will do everything in my power to enable the club to stay in Vicarage Road & remain in the heart of Watford.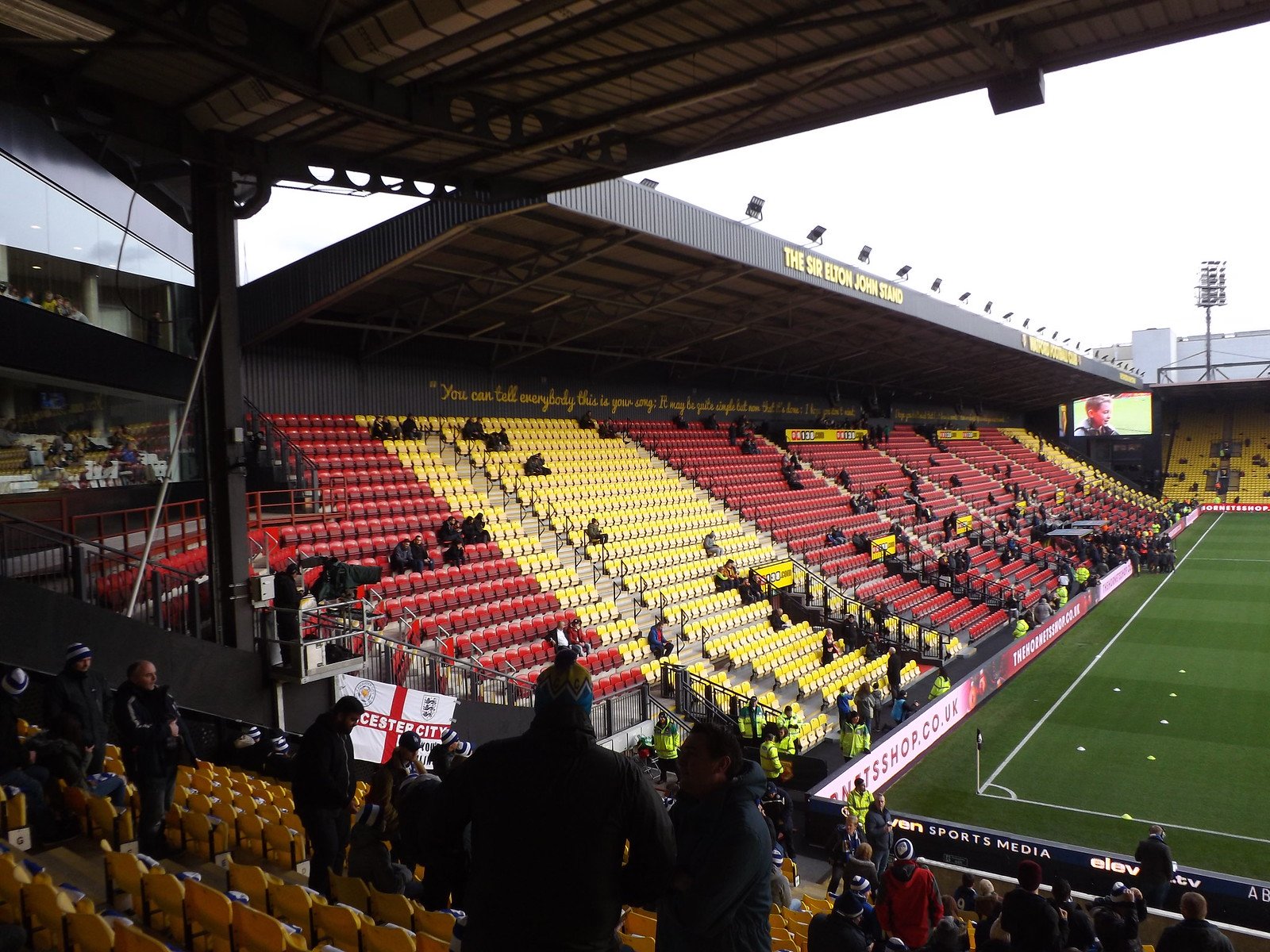 © Ian Johnson
Below you'll find a site plan for what is happening at the moment. The old general hospital sits precisely along the west stand (which dates back to 1986) and will move south.
This would free up a major piece of land for possible new west stand. With the stadium's east stand having been built as recently as 2014 (seen above), these two would provide modern facilities.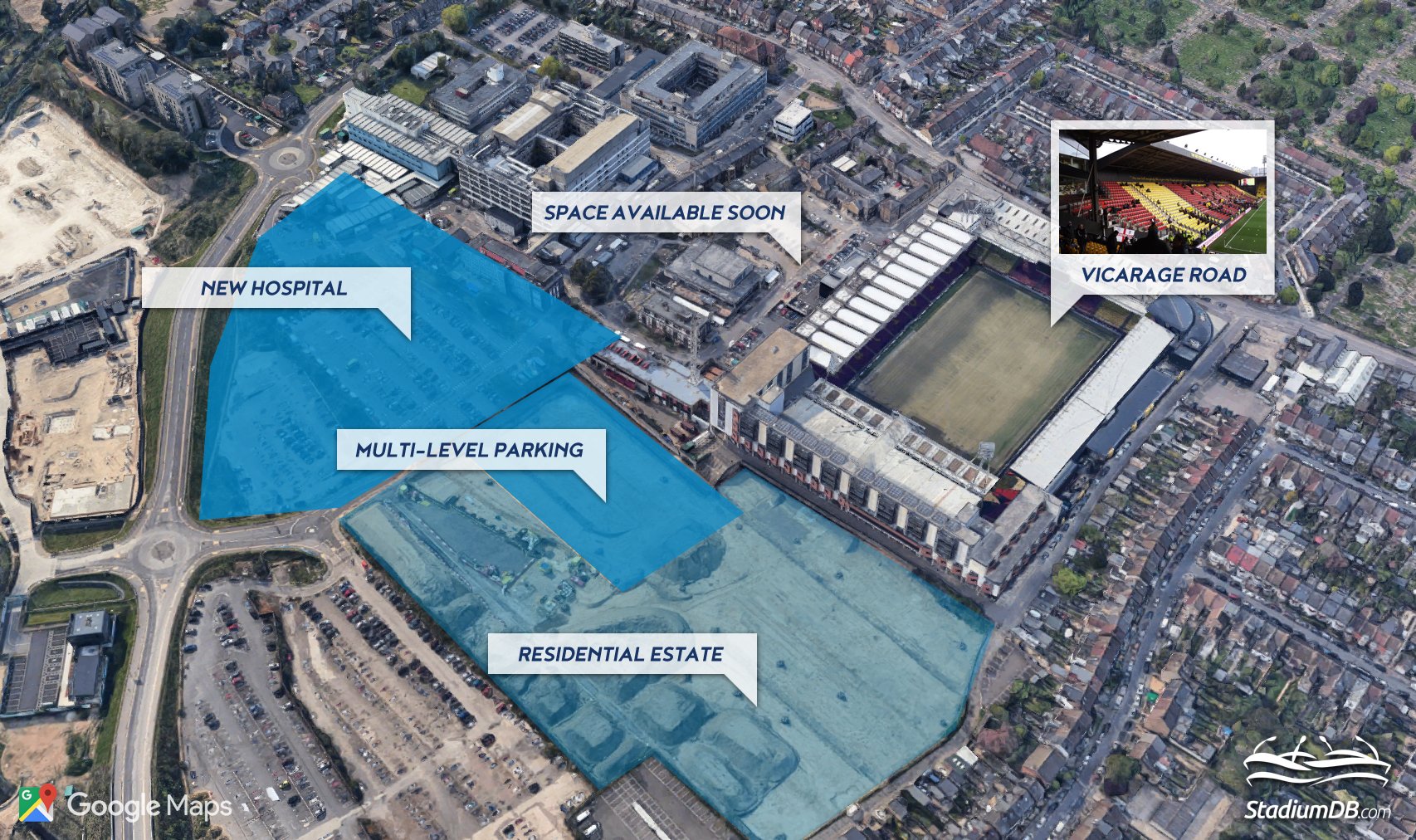 The ends will remain constrained, however, which requires detailed evaluation of all options by Watford FC. During the October fan forum, CEO and chairman Scott Duxbury reassured supporters the club would not move unless it really makes sense.
"If commercially it made sense to move stadium, and it's not just an ego move, because the infrastructure was better, access for supporters was better, we would explore it." he had said.
Author: MK