England: New stadium for Watford in 5 years?
source: StadiumDB.com [TS]; author: Tomasz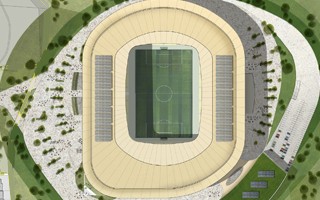 The final stadium design is still a long way off. However, we know much more than last year. At the end of March, the masterplan for the new facility was published on Hertsmere Borough Council's website.
Ambitious plans of "The Hornets"
In June last year, Watford FC began talks with Hertsmere Borough Council about the new venue. The club is interested in building on the grounds of the former Bushey Hall Golf Club. The aim of the negotiations was to understand the limitations and obstacles that will have to be overcome before starting the construction of the stadium.
"The Hornets" would like to build a facility with a capacity of 33,000 seats over the next 5 years. The construction cost is estimated at £250-£300 million (€294-€352 million). Watford FC has been working with the architectural giant Populous since the idea of moving out of Vicarage Road was conceived.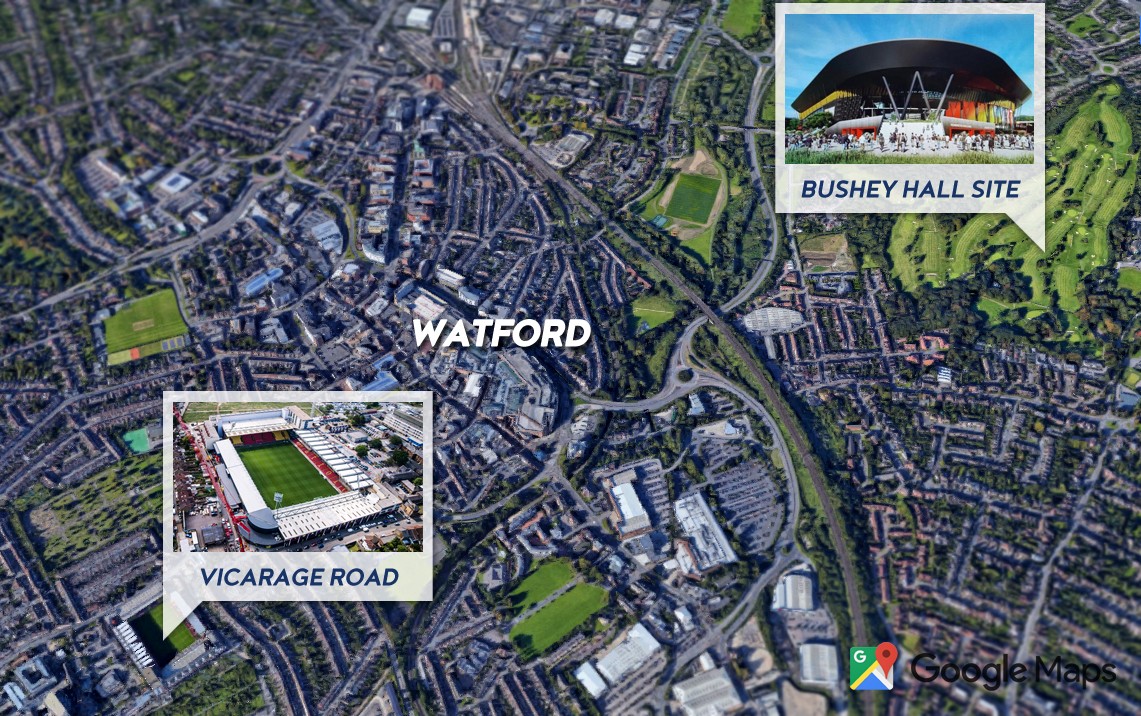 The new location is just 2 kilometres away from the current stadium. The facility would be the UK's first zero carbon football arena. Bushey Hall would also house the head office and Watford FC Community Trust offices.
On the plot, apart from the stadium, there would be an indoor arena with 6,000 seats, a hotel for 200 guests, conference rooms for 1,000 people, a cinema and restaurants. There are also plans to create a country park, recreational facilities and new access roads to the stadium.
Landowners want stadium
Veladail Leisure Ltd, owners of the Bushey Hall Golf Club site, would like their plots of land to be used for investments as part of the borough council's development plan. They demand that their plots be removed from the planned green areas. Such step would pave the way for this mixed-use development.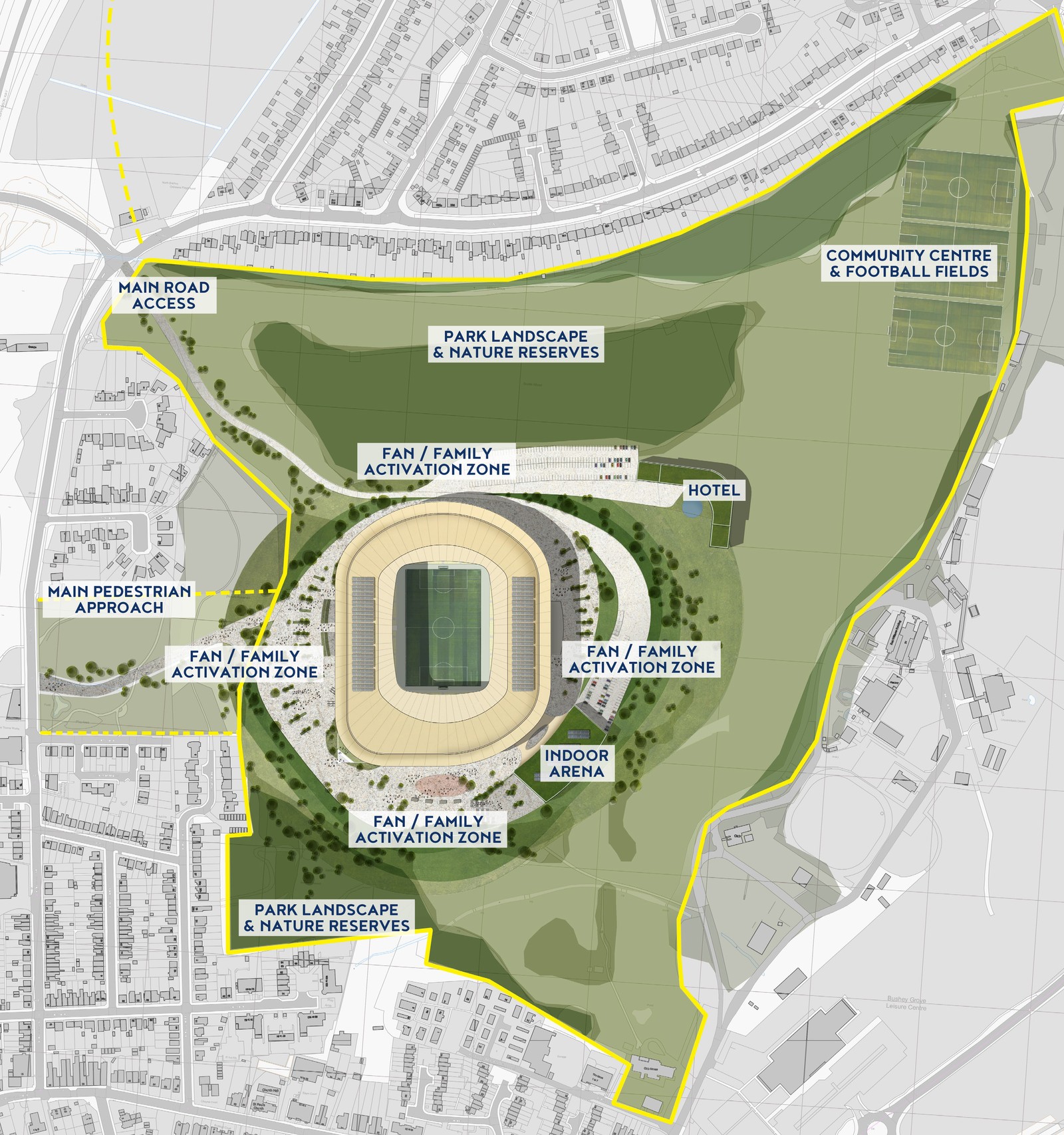 Private owners have formally put forward their land as an option to build a new football stadium. Hertsmere's local plan is due to be published later this spring. However, there is no guarantee that the area of Bushey Hall Golf Club will be included there as new investment sites.
The released master plan (above) is entirely consistent with images that have been leaking since March of 2020. The asymmetric stadium bowl is exactly the same as in The Athletic's exclusive on the Hornets' plans.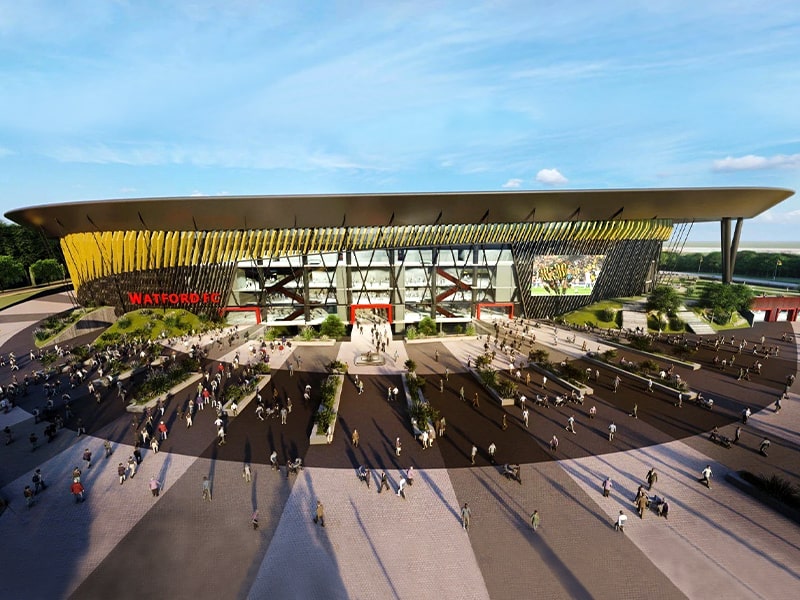 Nevertheless, it does not appear that the area is just urban green in the long run, although 5,000 people signed a petition against the construction of the stadium on this site last year. Watford FC does not rule out moving to a new location or further modernizing Vicarage Road.
Author: Tomasz Sobura