England: Watford in talks over stadium site
source: WatfordObserver.co.uk; author: michał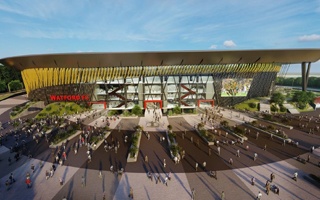 The concept is there, now talks have begun into a possible location for the new Watford FC stadium. It would replace the Bushey Hall Golf Club, not far from Vicarage Road.
According to Watford Observer, the Hornets are already in talks with the Hertsmere Borough Council over possible relocation. As indicated a couple months ago, the most promising location is the Bushey Hall Golf Club, which has recently lost its main building and could go out of business entirely.
Due to its size alone, the golf club seems to be a promising place to build a new stadium for Watford, under 2 km (just over 1 mile) away from their historical home at Vicarage Road.
While a representative of the club told the Observer that they are at the "earliest stage of the planning process", he also didn't deny that it's the only location being investigated to this extent. The Hornets are looking at other sites as well, however only in Hertsmere talks are already ongoing.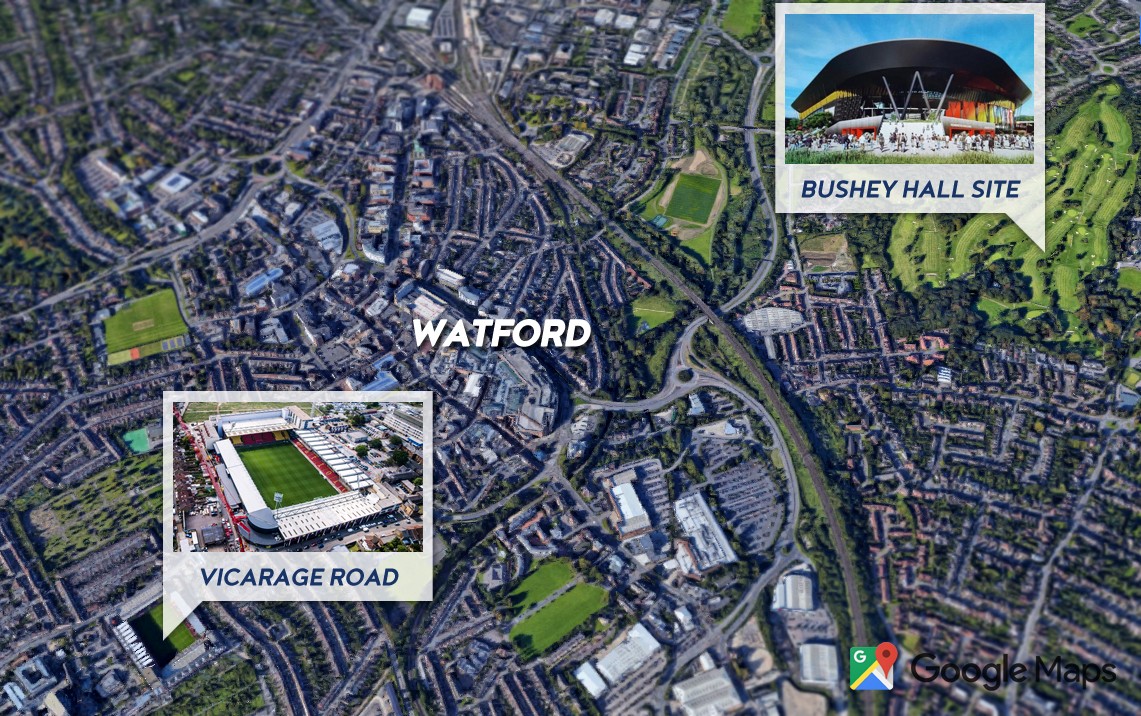 For the time being, the most that could come out of the talks is detailed knowledge of constraints and hurdles the club would have to face if deciding to go forward. So it has to be stressed that the road is still long before a planning application could follow.
At the same time, it's already the second major piece of news this year, following March's leak of the concept, reportedly drawn by Populous. Before that Watford were reluctant to reveal any cards, only indicating the intention to expand Vicarage Road for the medium term.
With just over 22,000 places, Vicarage Road remains among the smallest grounds across Premier League. According to previous plans – announced last year – it could grow by up to 10,000 if further expansion is decided upon. Detailed capacity of the proposed new stadium remains unclear.