Poland: Two stands in Płock to open in autumn
source: RDC.pl / StadiumDB.com [MK]; author: michał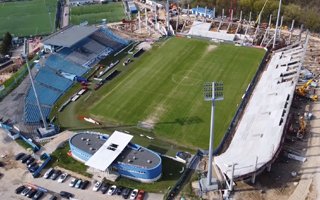 Mayor of Płock has confirmed that construction of the new municipal stadium is going along schedule. Two first grandstands will be available to fans this autumn, allowing for demolition of the old ground's remainder.
Just one look at the week-to-week changes in construction photos and it instantly becomes clear that general contractor Mirbud is working at quite some speed in Płock. No wonder, almost all of the stadium's primary construction is prefabricated, which means mounting is far faster than with monolithic structures cast on site.
Just between last week and today it becomes clear that work on the facade and secondary roof elements is beginning in the east stand. Steel pylons are rising behind the stand, they'll end up holding the outer cladding. Already now the east stand has one corner finished, while almost all seating sections are installed, along with vomitoria for fans. It's only a matter of time before roof girders are lifted, already assembled behind the stand.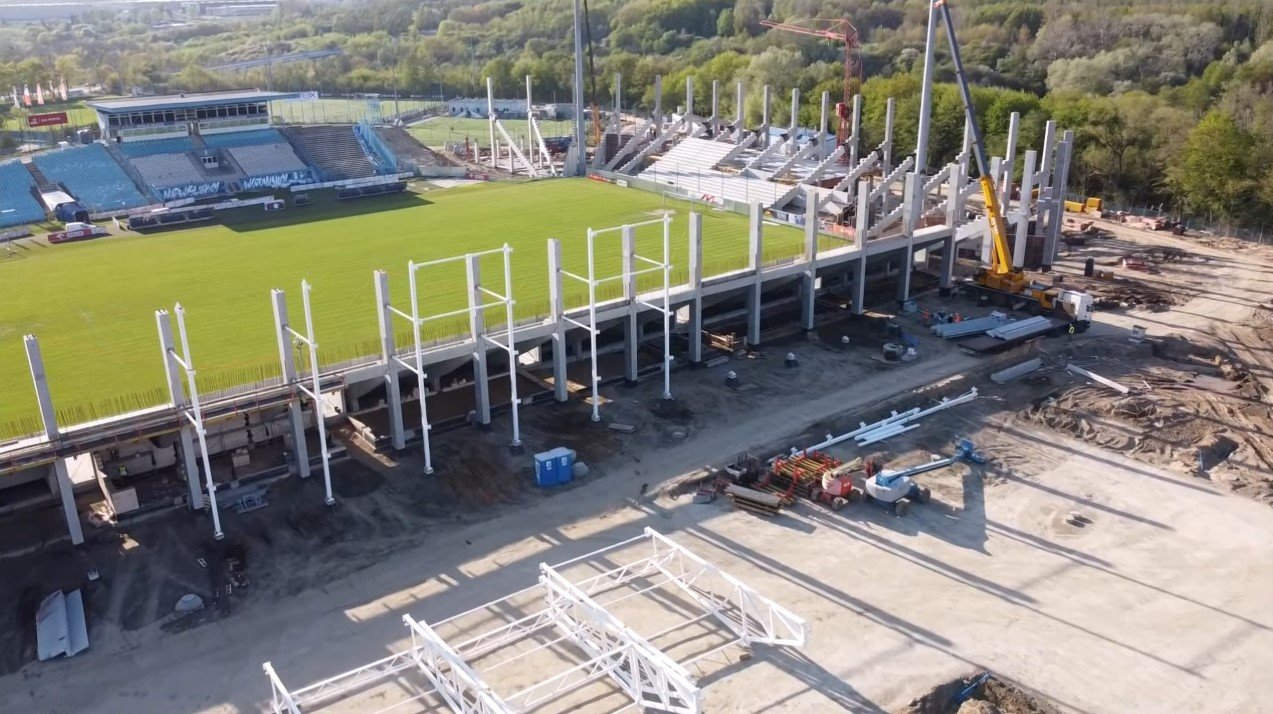 © stylkibica.net / youtube.com/StylKibica
The north end is also rising fast, though today it's still more of a primary skeleton. Because it's being built with both corner sections, the two stands and their corners will provide majority of the planned 15,000 seats when they open later this year.
Of course, construction has to be followed by installation works, then followed by handover and launch before any fans can be admitted. But the mayor of Płock provided a piece of good news to fans.
We should remember that construction is one thing but finishing will take time. For now everything is going along schedule. We want to open the two stands this autumn. mayor Andrzej Nowakowski said during an interview with Radio dla Ciebie.
The new stadium in Płock is one of only a few in Poland being built in a design+build formula, incidentally being the biggest to date to use this solution. Because of time and economic limitations, the contractor opted for an optimised prefab structure.
© stylkibica.net / youtube.com/StylKibica
The need to ensure constant use of the playing field made the task more challenging, requiring division into two phases. During the first one, the east stand and north end are being delivered. Once done, they will host fans, officials and journalist, while the contractor will be able to demolish what is now left of the old stadium.
Timing is very constrained, leaving roughly one year for each of the two phases. Once done, the stadium will hold 15,000 people at a price of PLN 166.5 million (today €36.6m or $44.45m).
Author: MK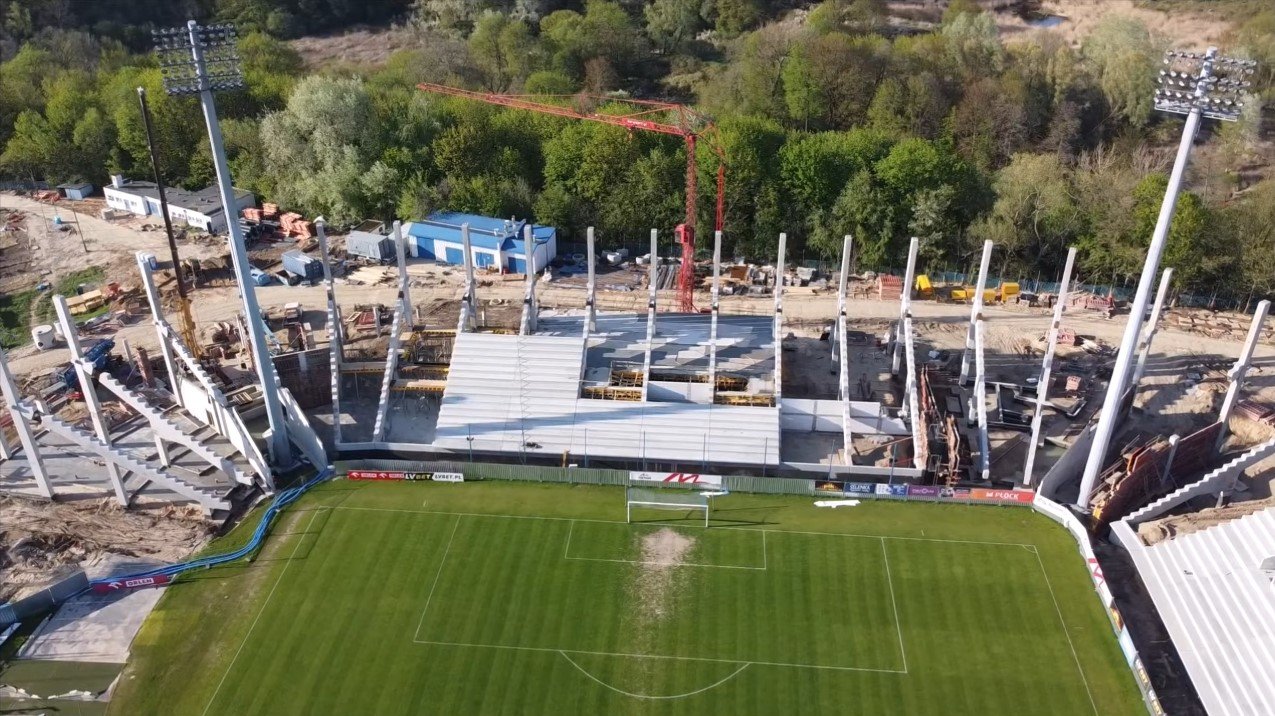 © stylkibica.net / youtube.com/StylKibica