Poland: Gdańsk strikes naming rights deal just before EL final
source: StadiumDB.com [MK]; author: michał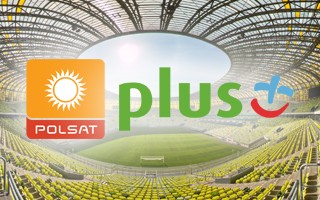 While the stadium is being decorated for the upcoming Europa League final, the stadium has gained a new naming rights holder. To make it slightly weirder, there will be two different commercial brands in its name...
Poland's most recognisable stadium is currently under UEFA's control, being decorated with black and gold for Wednesday's Europa League final. The city decided to use such a massive occasion to finalise naming rights talks with new sponsor, Grupa Polsat. Of course, the new name – Polsat Plus Arena Gdańsk – would not be used during the final anyway, but spotlight on Gdańsk gives the announcement extra momentum.
The biggest broadcasting and telecommunications conglomerate in Central and Eastern Europe has just become the new sponsor of Stadion Gdańsk for the next 6 years. This makes Stadion Gdańsk the only Polish stadium to have a naming rights partner for every season of its existence, a benchmark in an underwhelming market.
Two sponsors for the price of one?
According to traditionally best-informed local website Trojmiasto.pl, the deal is worth a total of PLN 17.5 million, or 2.91m annually (€3.9m and €650,000, respectively). This makes it the lowest of all three contracts agreed for this very stadium since its opening, also showing that overly optimistic estimates for Poland's naming rights market were verified by reality.
For this price Grupa Polsat will enjoy an unusual double branding, promoting both the overall Polsat brand (most associated with Poland's first private TV) and the mobile network Plus. As confirmed by mayor Aleksandra Dulkiewicz, Polsat is also expected to organise large events at the stadium, being one of Poland's top entertainment providers. This adds value to the partnership on top of direct payments and makes the contract seem more valuable than the previous one, with regional energy supplier Energa.
Neither Polsat nor Plus are particularly recognisable outside Poland, which might make the official name of Polsat Plus Arena Gdańsk sound less peculiar to foreigners' ears. We expect the new name to be commonly abbreviated and lose its Gdańsk component, as was tradition with two previous names of the stadium, where Gdańsk was always included officially but dropped in communication.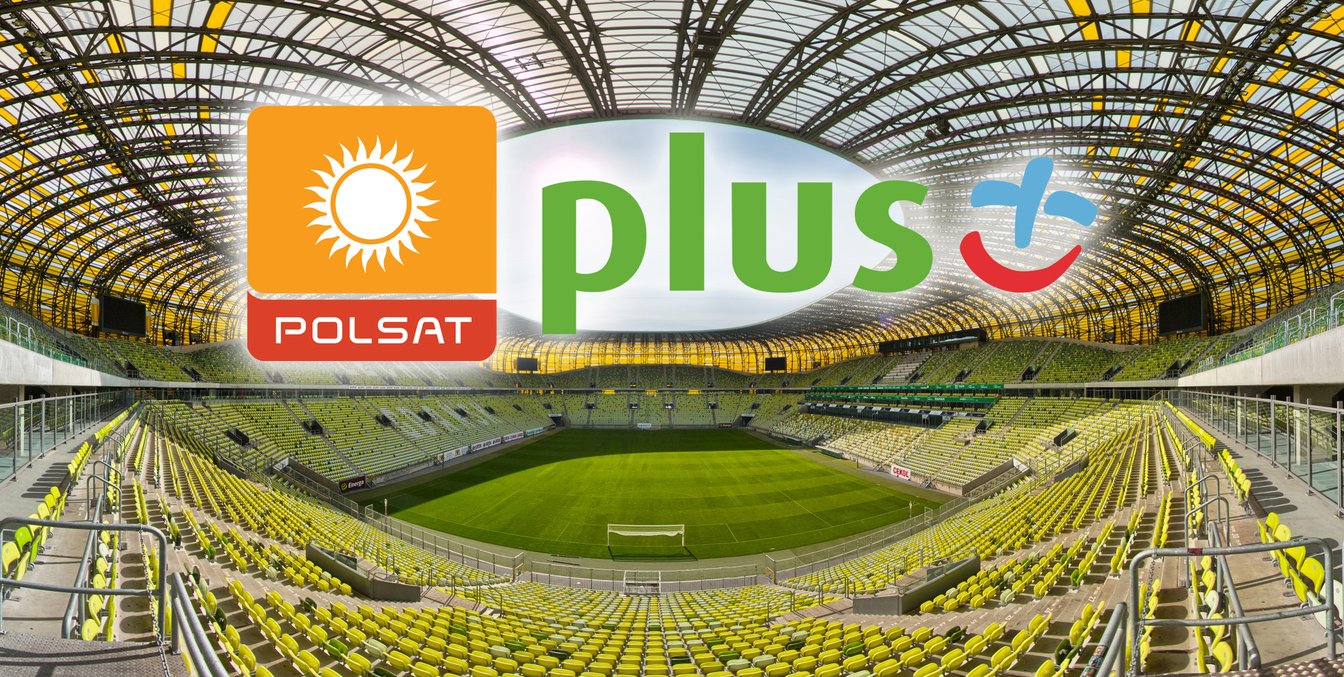 Gdańsk leaving others behind
Today's announcement is effective immediately, though detailed branding and visual identity are being ironed out at this point and it's unclear when a logo would appear on the amber facade. The new name comes almost exactly half a year after Energa ended partnership with the municipal stadium, seen by many as a political move.
Gdańsk is considered one of the cities most opposed to the PiS government, while Energa was taken over by government-controlled PKN Orlen in early 2020. This, supposedly, resulted in toxic atmosphere between Energa and Gdańsk, leading to Energa announcing strong dissatisfaction with the naming rights publicly, without any talks with the stadium operator.
While public entities remain top naming rights holders in Poland, very few of the 20+ new stadiums landed any partnerships at all. The most valuable contract to date is worth PLN 10 million annually (€2.22m), between PGE and Warsaw's Stadion Narodowy. However, it's not a conventional naming rights deal as both PGE and Narodowy are owned by the national treasury.
As for Gdańsk, consecutive deals with PGE, Energa and Grupa Polsat make it stand out domestically, which looks particularly well compared to Stadion Wrocław. Also built for Euro 2012 and of similar scale, the Wrocław stadium is yet to sign its first partnership after a decade in operation.
Ironically, Grupa Polsat's owner, billionaire Zygmunt Solorz, initially pledged to cooperate with Wrocław, not Gdańsk. Over a decade ago there was an understanding that Solorz would deliver a large shopping centre next to Stadion Wrocław, which would help make the stadium a more attractive place and also generate revenue for the football club, which Solorz was to co-own. But the businessman backed out, leaving Wrocław with a gaping hole next to the ground and municipally-owned team.
Author: Michał Karaś