France: Everything for sale in Bordeaux
source: StadiumDB.com [MK]; author: michał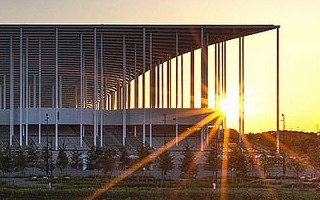 The football club is in administration, the stadium's losses become unbearable for all parties involved. Whoever enters the situation, might not just save pro football in Bordeaux but also build something big.
Architecturally spectacular, the new stadium in Bordeaux became a massive failure in terms of day-to-day operations. It's one more proof that architecture cannot be monumental and groundbreaking alone, it has to serve its purpose first.
Located far from the city centre, far too remote from the football club's identity (or too sterile, as fans have put it), Matmut Atlantique proved too large for Girondins and – as a result of all this – its economic inbalance is far below optimistic estimates from the pre-construction phase. After 6 years of regular use, the situation is very grim for all parties involved.
Already in 2018, after just 3 seasons, the situation was very alarming. Annual loss, initially projected to be around €1 million for the first seasons, was 300% larger, resulting in €10,45m in the red after three years. Public-private operator's staff cost rose to 1,500% of initial estimates, all of which resulted in the city of Bordeaux's idea to sell the stadium built for Euro 2016.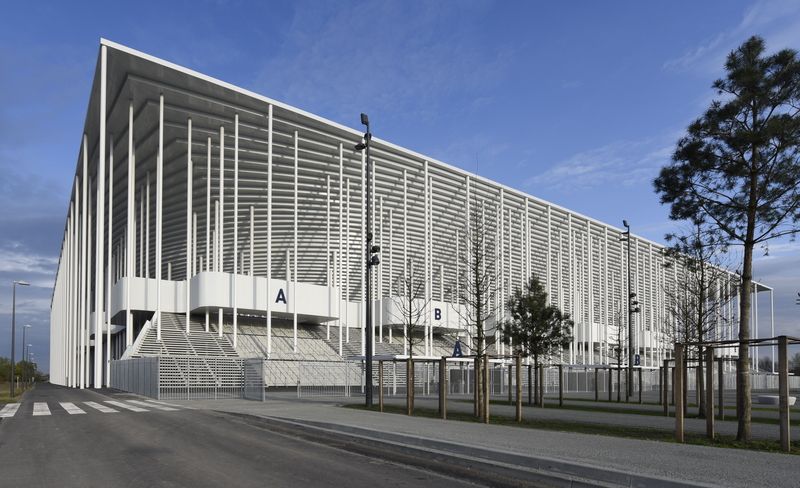 © Nouveau Stade Bordeaux
Initially it seemed that the form of public-private partnership (PPP) would be costly for the city but at least should be profitable for the private Fayat-Vinci consortium. Now it turns out even such experts in PPP operations want to terminate the Bordeaux partnership as soon as possible. The loss seen in early years was exacerbated by the COVID-19 crisis, which resulted in the stadium being unsustainable without additional funding.
Everything for sale
The tough situation of the publicly-owned stadium fits very well with the state Girondins de Bordeaux are in. Their Ligue 1 status is all but safe (risk of relegation play-off still exists), however in late April the team's owner, American King Street fund announced no further investment in the club would be made. This immediately caused Girondins to go into administration and – should nothing change – players could be sold, with no new incoming transfers.
If things were bad before, they are dramatic now. King Street is apparently looking for an outright buyer immediately, without lengthy negotiations and procedures. Authorities of greater Bordeaux (Bordeaux Métropole) are equally eager to get rid of the stadium burden, unanimously supported by the operating partners (Fayat-Vinci) and even political opposition.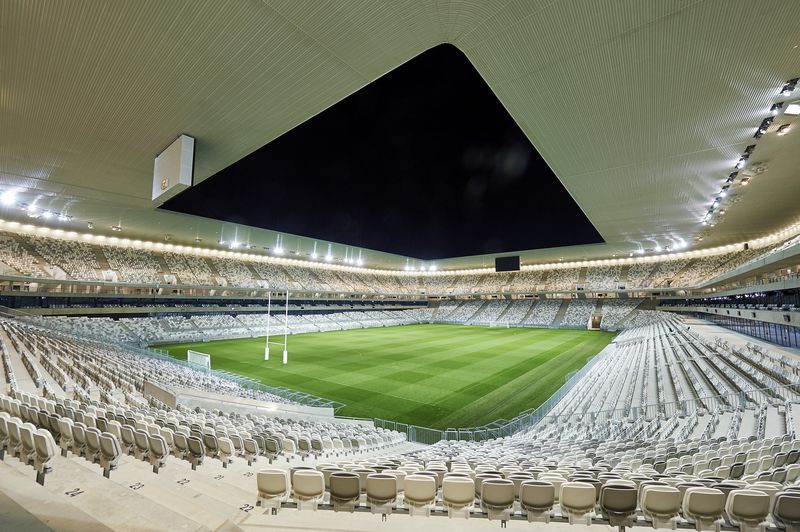 © Nouveau Stade Bordeaux
There is no clear way or schedule out of the dire situation, however all sides want out whenever viable. For a prospective buyer (whether buying just the team, just the stadium or both) it should also be the goal to start building for the future ahead of the 2021/22 season.
Everything to change this summer?
According to declarations by parties involved, the new owner might come this summer. And, despite very dark moods in Bordeux, for a prospective investor the situation is a potentially lucrative one, an opening to build a major football power in South West France.
With PPP largely seen as a compromised operation mode across France these days, the football club and stadium being a joint entity is the way to go. It allows to optimise cost, daily operations and revenue streams, while also working to attract more visitors when physically possible.
Author: Michał Karaś