England: Luton set goal to relocate in 2024
source: StadiumDB.com [MK]; author: michał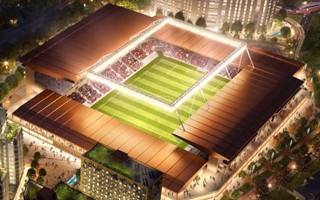 Luton Town have revealed the latest renderings of what's planned at the Power Court site. A lot has changed, although the stadium design remains almost untouched. New opening date: 2024.
Luton Town's plans for a new stadium are years in the making and still not under construction, even though initial hopes were to open the Power Court ground in 2020. But 2021 might be the game-changing year. The Hatters have offered fans a major update on the proposed relocation scheme, along with updated timeline.
Revised plans are to be determined within 2 months, partners of the investment will be announced by June, while in the summer we should see detailed plans for the new stadium. So far the rendering revealed by Luton Town includes the same design as previously, with only minor alterations of architectural nature. While it may change, the intended capacity remains the same, 23,000 people. The only asterisk is that initially the size may be capped at 17,500 for transport assessment reasons.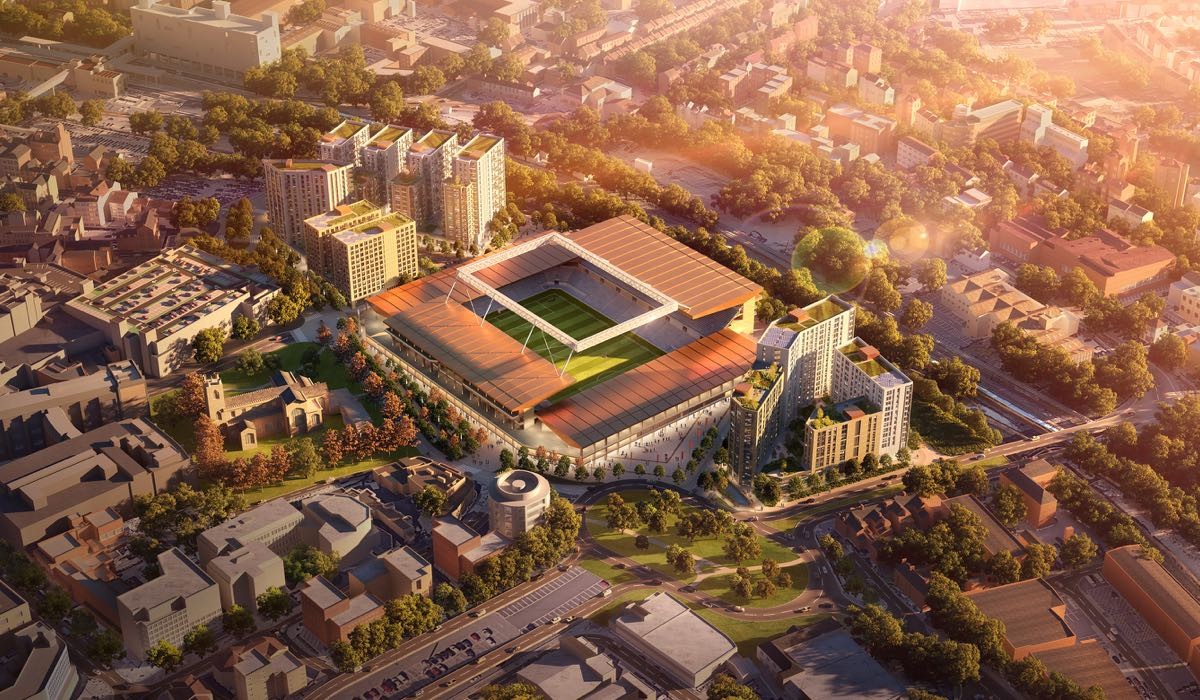 © Luton Town FC
Changes that are already revealed
By the end of 2021 construction work should start on the Power Court site, although it does seem it won't be the stadium, at least not first. Rather, the mixed use development attached to it. While we're at it, surroundings of the future ground have changed significantly.
Initially the stadium and buildings around it were to share a large podium accommodating some of the mixed uses. Now the podium is dropped entirely, only the stadium will retain some of it. Also, the number of residential units is increased to 1,200 (from 500). That's one of the changes prompted by market fluctuations and COVID-19, which see drastically reduced demand for retail, leisure and events (initially the planned secondary uses were much more diverse).
Possibly the biggest change happened to the second planned development, Newlands Park (the commercial project outside Luton proper, required to finance the new stadium). Remember, at the start it was supposed to be based on leisure, including a major indoor arena and hotel. Now the scale is down significantly, while primary uses include business space, research and development, distribution and office spaces.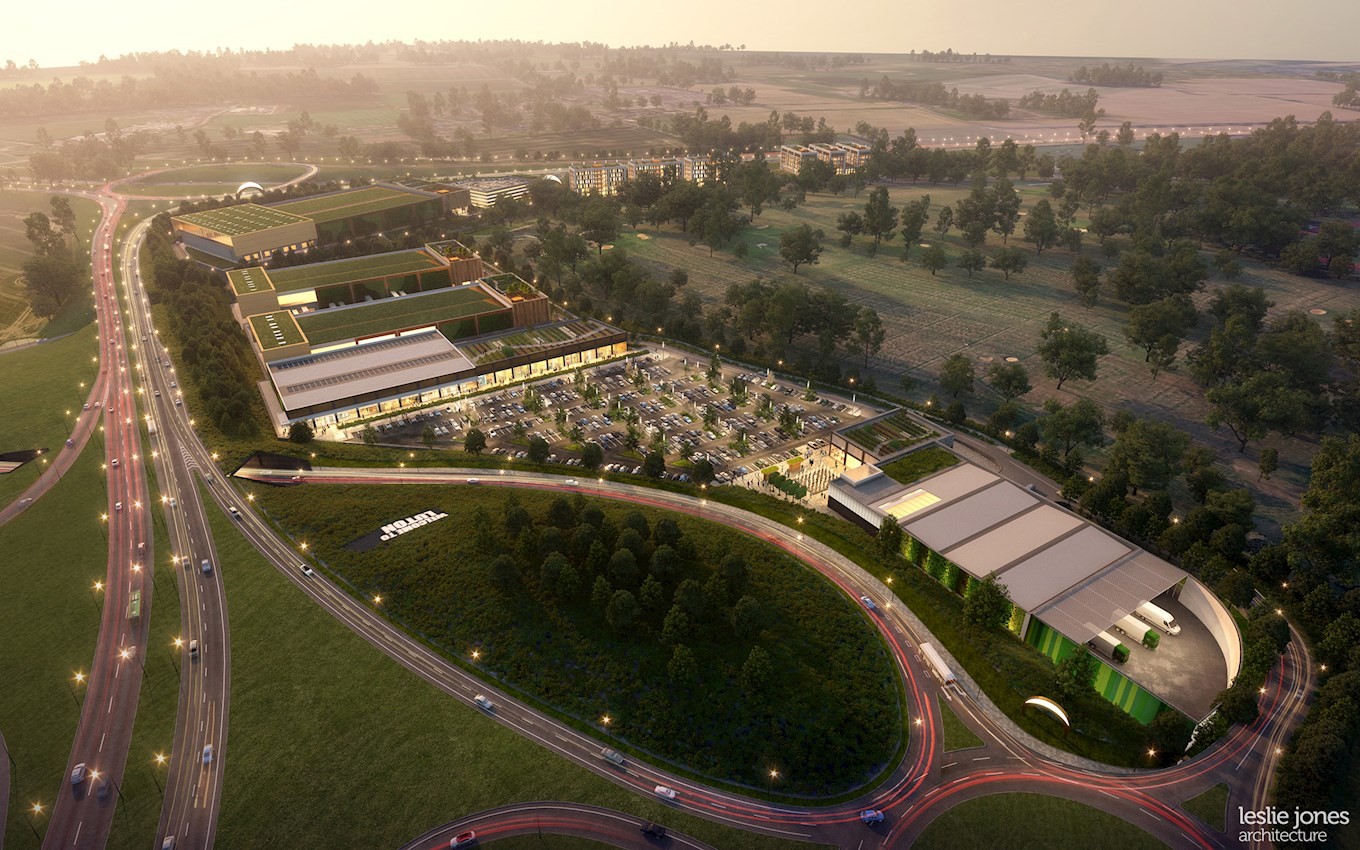 © Luton Town FC
As for the stadium, a major change was revealed within just two days of this passing week. Just take a look at the below comparison. First is a rendering revealed initially and widely published by local media. Second is the site's impression revealed by the football club on March 19.
The difference? The stadium is rotated (creating more room for residential blocks). Ever since the plan's inception in 2015, the field was to lie on the north-west to south-east axis. In the latest image it's on the traditional north-south axis, which would mean the main stand would be in the west, as preferred by FIFA and UEFA.
Author: Michał Karaś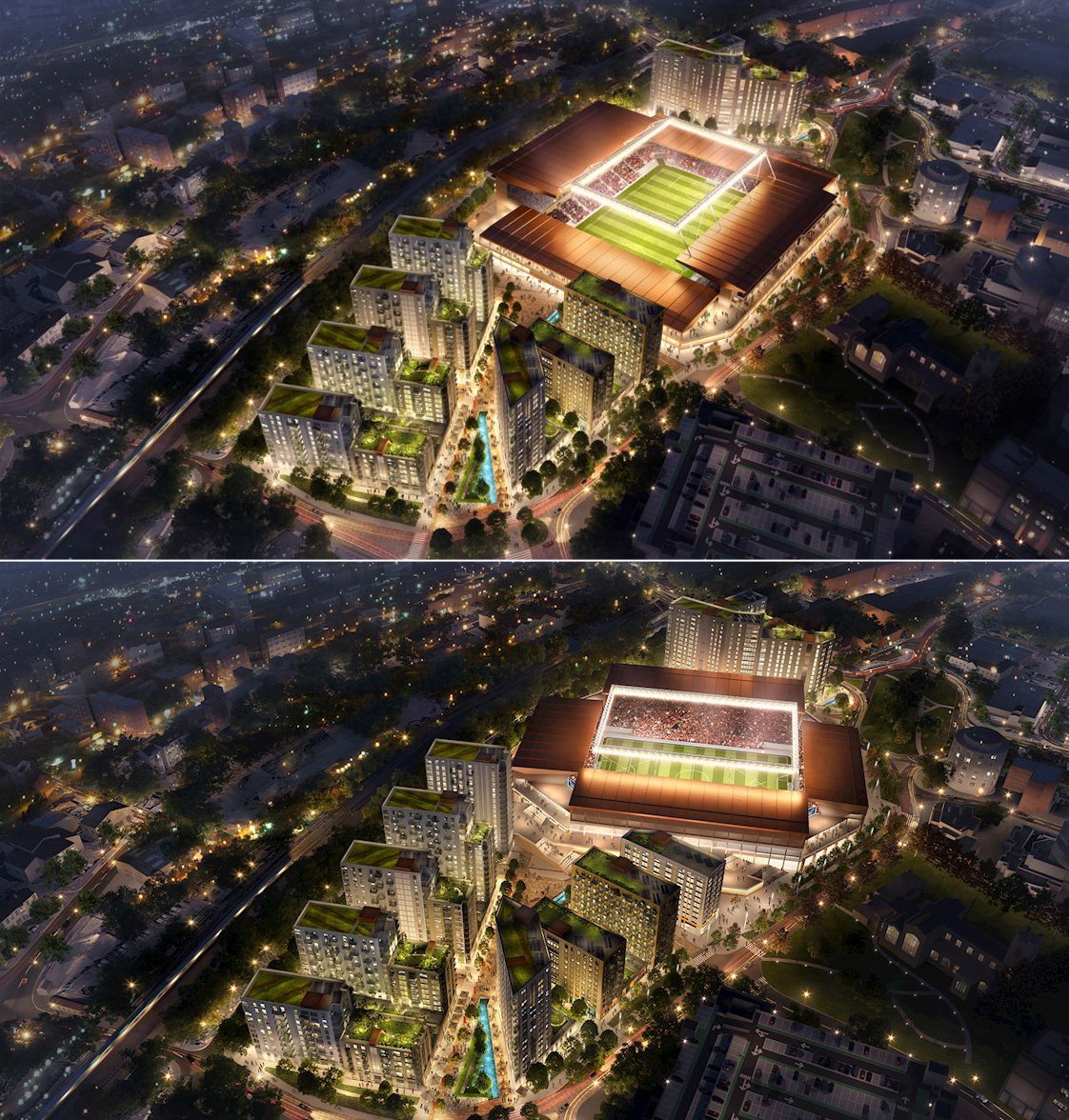 © Luton Town FC