New stadium: Is the new Tierra de Campeones stadium the most modern in Chile?
source: StadiumDB.com [SB]; author: Santiago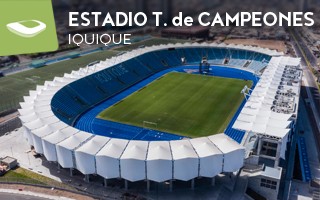 Chile's latest professional ground, Tierra de Campeones stadium located in the northern city of Iquique, has characteristics that position it as one of the most modern in the whole country. It is the new home of Club de Deportes Iquique.
From StadiumDB this time we bring you news from Chile, since the new Estadio Tierra de Campeones Ramón Estay Saavedra in the city of Iquique has been nominated to Stadium of the Year 2020.
After the old stadium with the same name was completely demolished, this completely new one was built on a surface of 32,500 m2 and taking into account all the recommendations of the International Federation of Football (FIFA). It was recently inaugurated, in February 2020.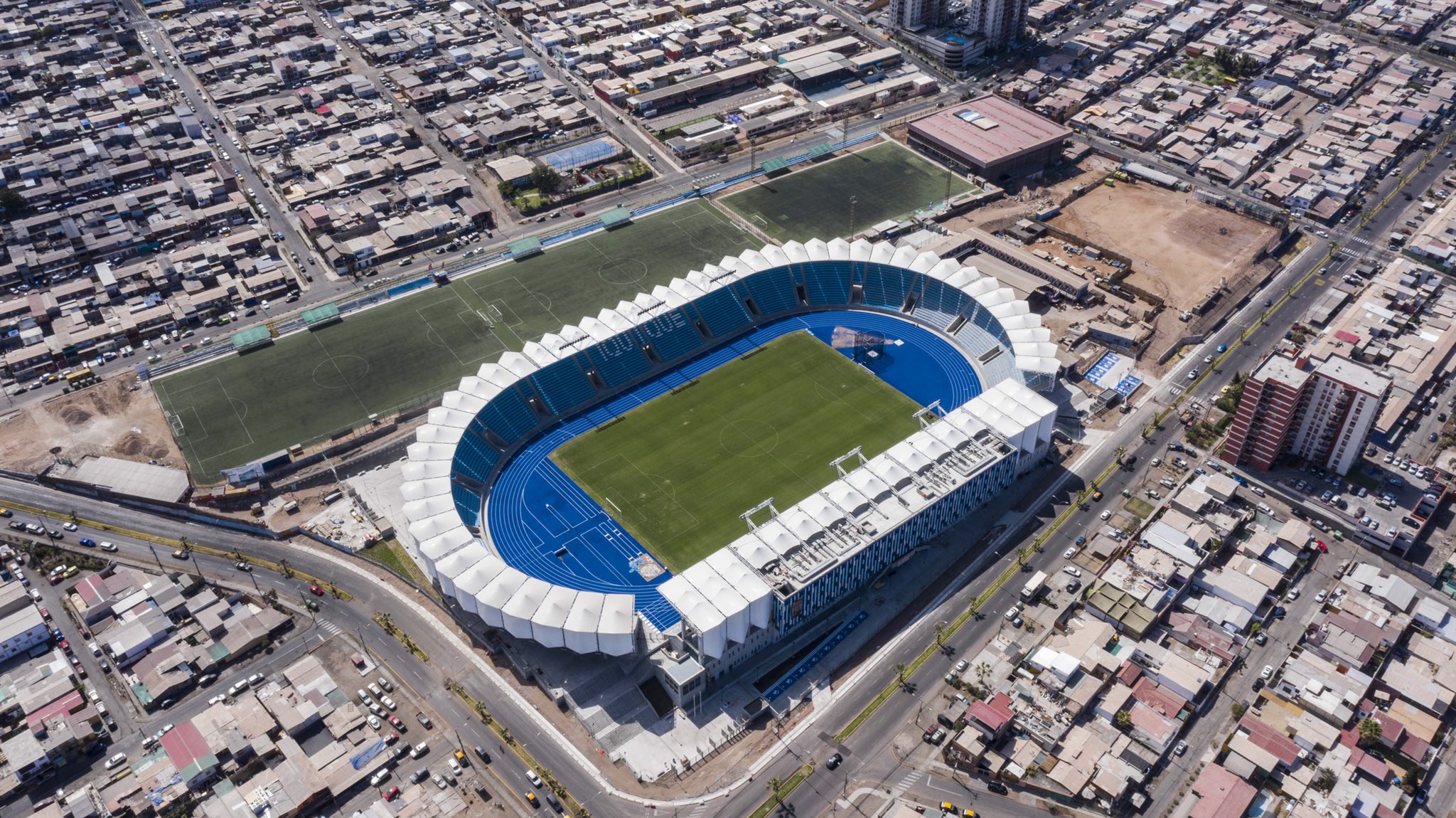 © Iquique Desde el Aire (Facebook, Instagram, YouTube, Twitter)
The stadium has a capacity of 13,171 spectators, and within its facilities, in addition to football, other disciplines can be practiced, such as athletics, taekwondo, judo, gymnastics, dance, table tennis and weightlifting. The construction of this stadium required an investment of over CLP 27 million, approximately USD 35 million.
The structure of the stadium is supported by pillars and beams of prefabricated concrete, surrounded by a cover, formed by a canvas, which works as an external facing. The playing field is formed by means of the "sand carpet" construction methodology, with natural grass of the Cynodon Dactylon type, highly resistant to droughts, thus adapting to the climatic characteristics of the area.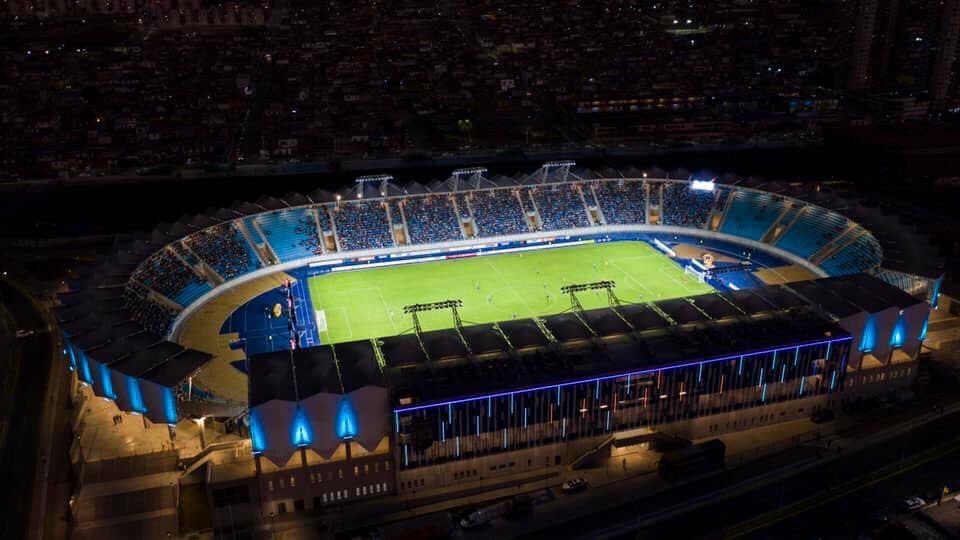 © Iquique Desde el Aire (Facebook, Instagram, YouTube, Twitter)
Within its facilities there is an 8-lane running track, with state-of-the-art technology, certified by the World Athletics. It was made with materials from Germany and with specialized people from that country who traveled especially to supervise the construction of the track.
In addition, it has a 5-level building where you can find boxes (VIP box), dressing rooms, infirmary, bathrooms, anti-doping control room, press rooms, VIP room, warehouses, offices, bodybuilding gym, cardiovascular room and the Sports Museum, among others.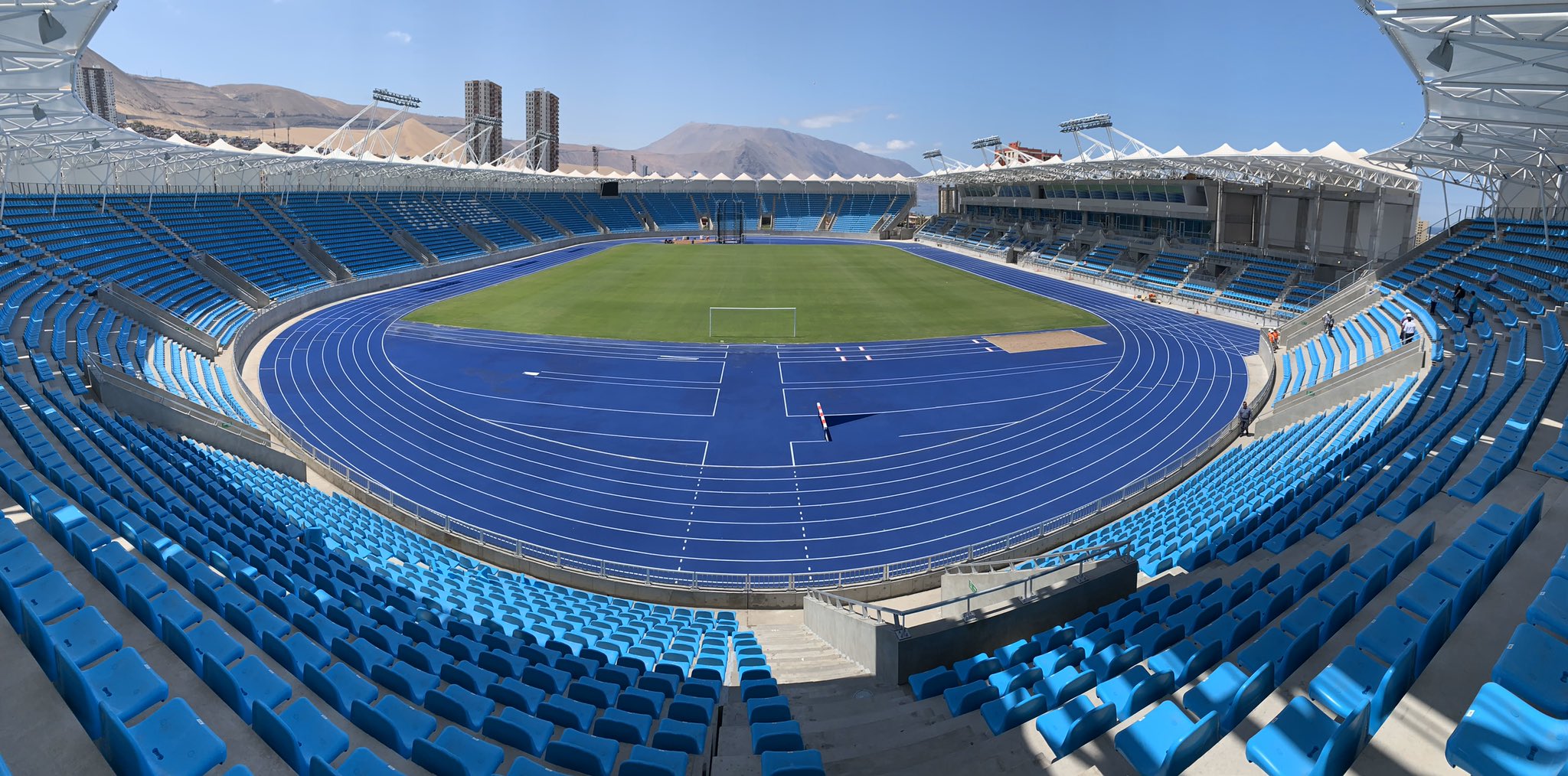 © Felipe Pérez C. (cc: by-sa)
The lighting is LED type, first level and unique in the country, which allows an effective control of light, reduces light pollution and contributes to achieving high energy efficiency.
It also stands out for the excellent view it offers from any location, both of the playing field on days of soccer matches, and of the running track on days of athletic competitions.
So yes, we can say that this new stadium is the most modern in Chile today!
Author: Santiago Bacci