Ohio: Sad farewell to Nippert Stadium
source: StadiumDB.com; author: michał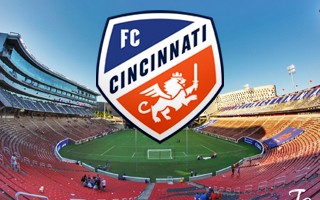 After five years FC Cincinnati have played their last game at Nippert Stadium. It might be a short period for some but for them it's a crucial time in club history, when the club earned one of the US's top football attendances.
By football we, of course, mean soccer. FC Cincinnati became the first professional MLS team from the city, launched back in 2015. They landed at Nippert Stadium out of necessity, it was never a soccer-specific venue.
In fact, the season of their debut was played at a narrow field, due to the US-football layout. Only in 2017 the club made investments to adjust the width to fit FIFA standards. This has caused over 1,000 seats in the southern corners, which had to be cut out. Still, with over 38,000 it was arguably far too big for a fresh team. Or so it seemed.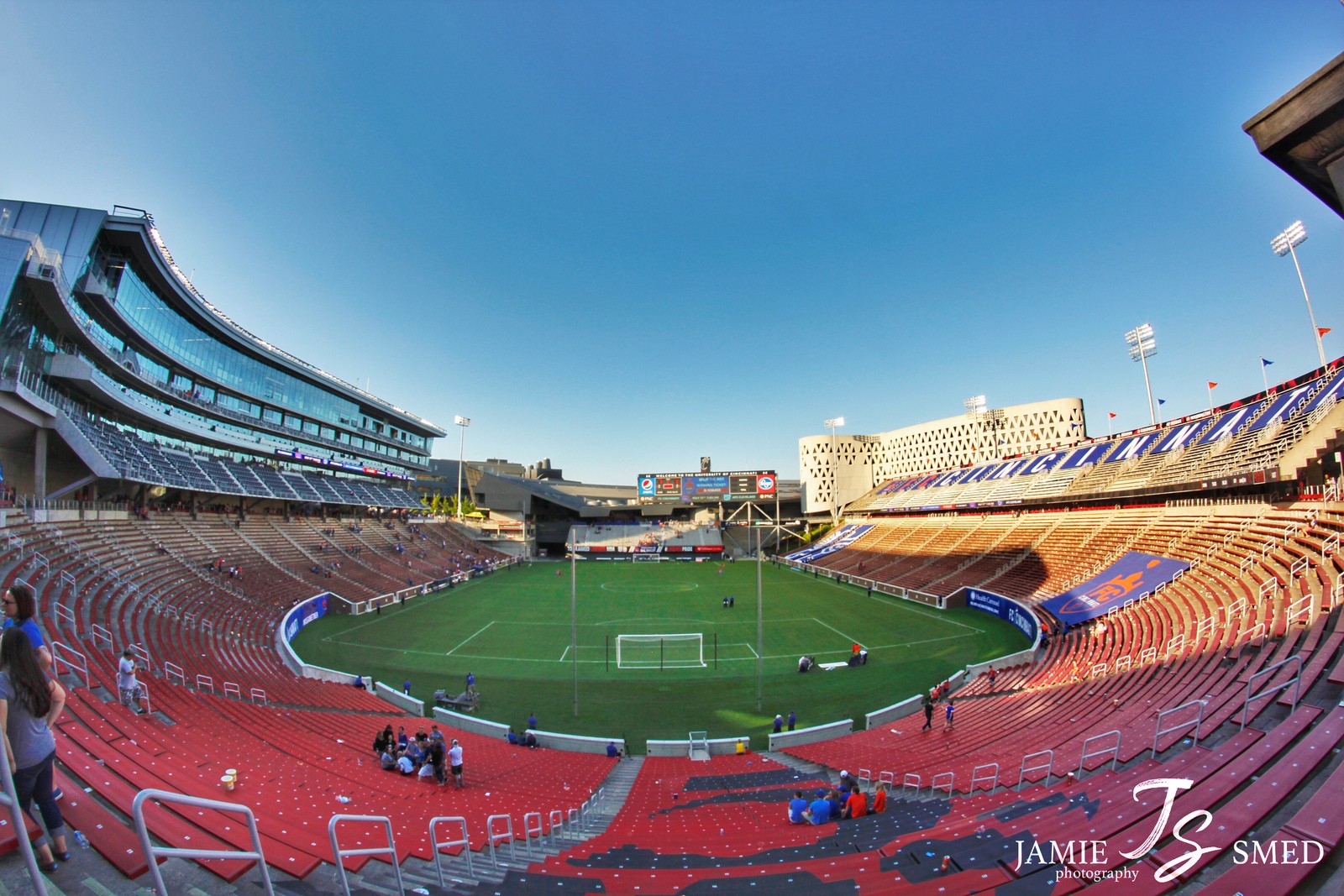 © Jamie Smed
In a city without major soccer history or a supporter community, FC Cincy managed to establish themselves brilliantly, with their fans delivering some of the more impressive tifos and pyro displays nationwide. The heart of the support, The Bailey, became a brand of its own, with the University of Cincinnati football programme admitting they hand't been able to create such atmosphere at games.
Not just the atmosphere but the crowd sizes confirm FCC have done something quite spectacular. Soccer sure is blooming across the country but only a handfull of clubs manage to break through the ceiling of 20,000 or more fans per game. Meanwhile, for FC Cincy turnouts of 35,000 weren't a rare sight. Last season they averaged 27,336 people per game, the third largest crowd of MLS.
Over the five years since kicking the first ball at Nippert, the team sold over 1.8 million tickets. The 2 million barrier would have possibly been broken in 2020, were it not for the COVID-19 pandemic.
So, Nippert Stadium never was the perfect home but it became a very hispitable and nurturing environment for the young MLS franchise. Their common history ended on Wednesday as the last competitive game was played. It would have been a sad occasion regardless of external circumstances but the lack of spectators made it a bit more grim. Also, losing to Sporting Kansas City 0:1 didn't help, surely.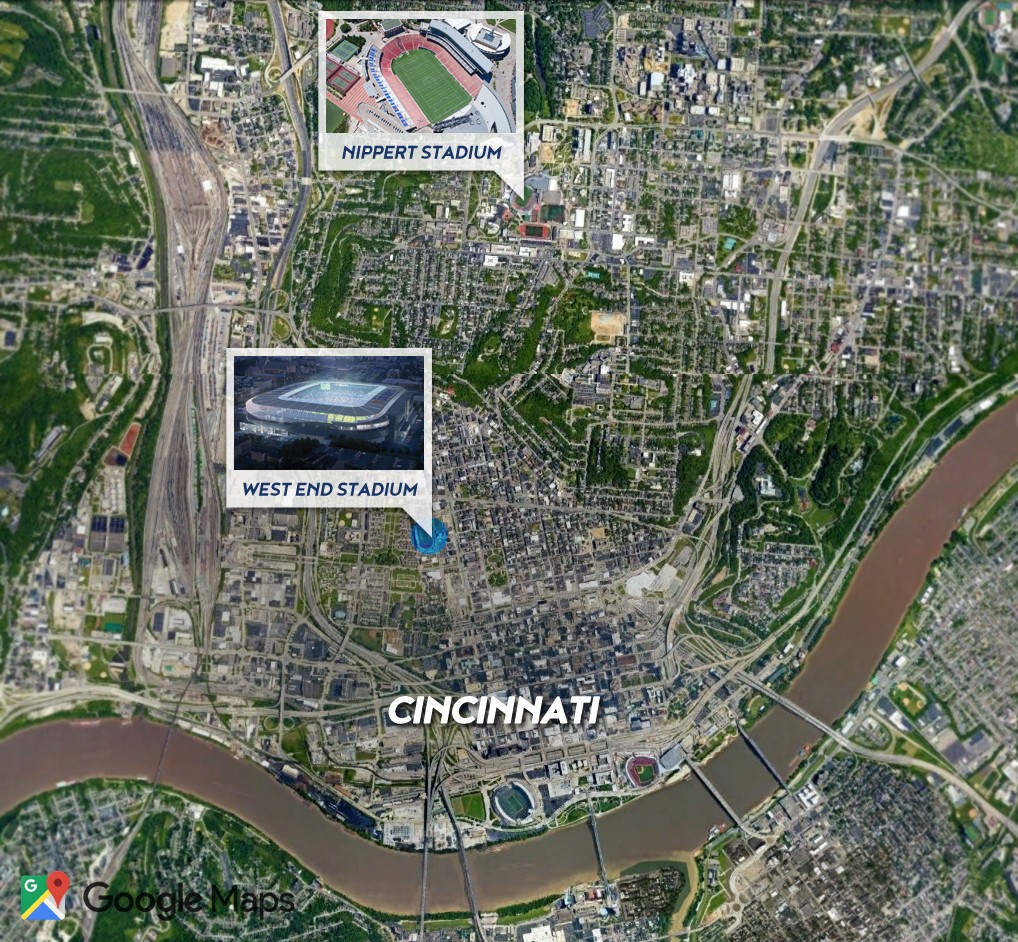 But the thoughts of fans and officials are surely concentrating on the new home, currently under construction. West End Stadium is set to open in March of 2021 and it's on schedule despite the pandemic. Expected to cost some $250 million (€213m), it's quite expensive for a 26,000-seater but that's what American stadia have got us used to.
The successor will finally give fans seats in their club colours. There will also be a new Bailey, also a single-tiered stand, also behind the north goal. So, the Nippert story may have been just 5 years but it already made history for FC Cincinnati.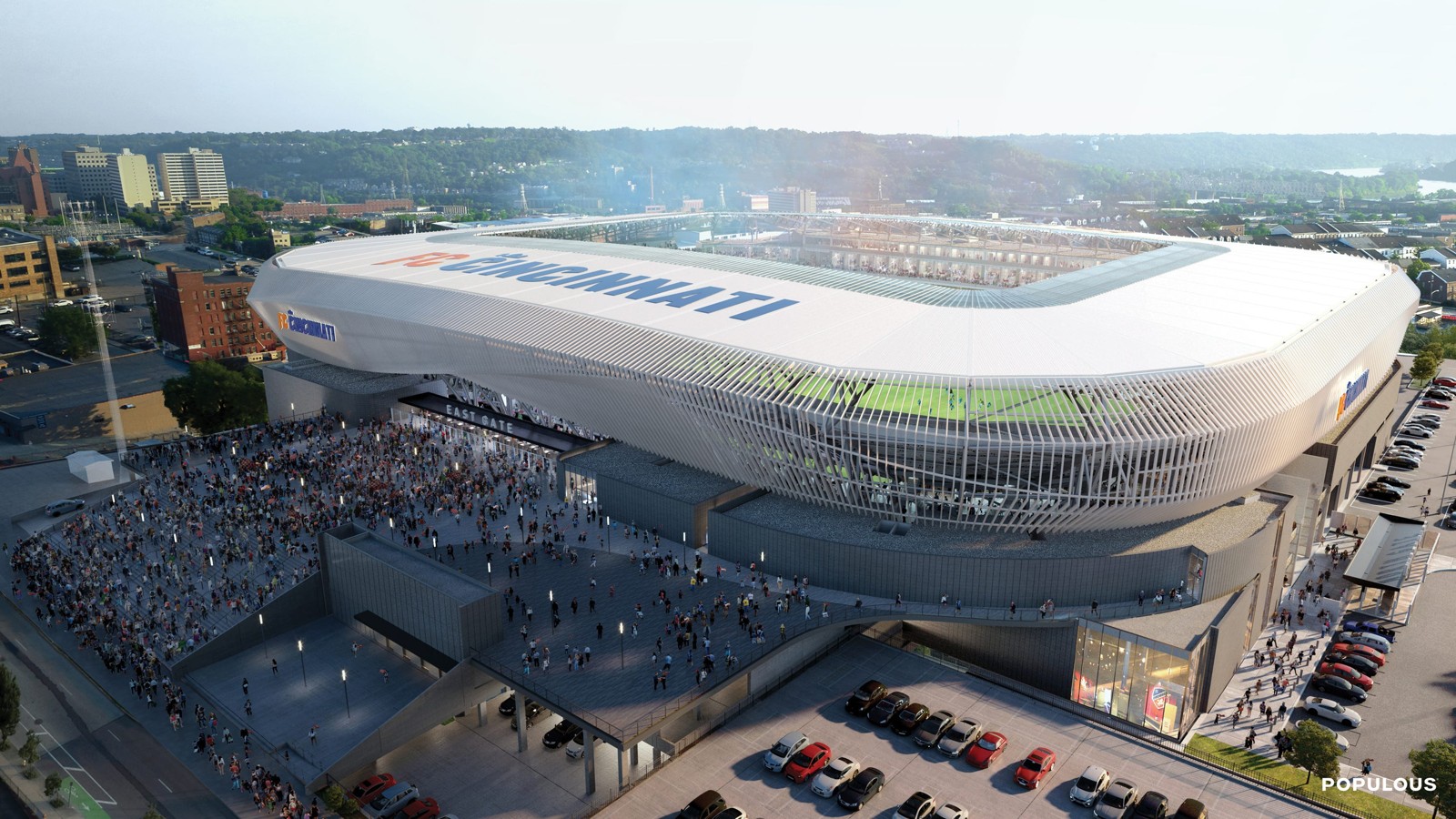 © FC Cincinnati / Populous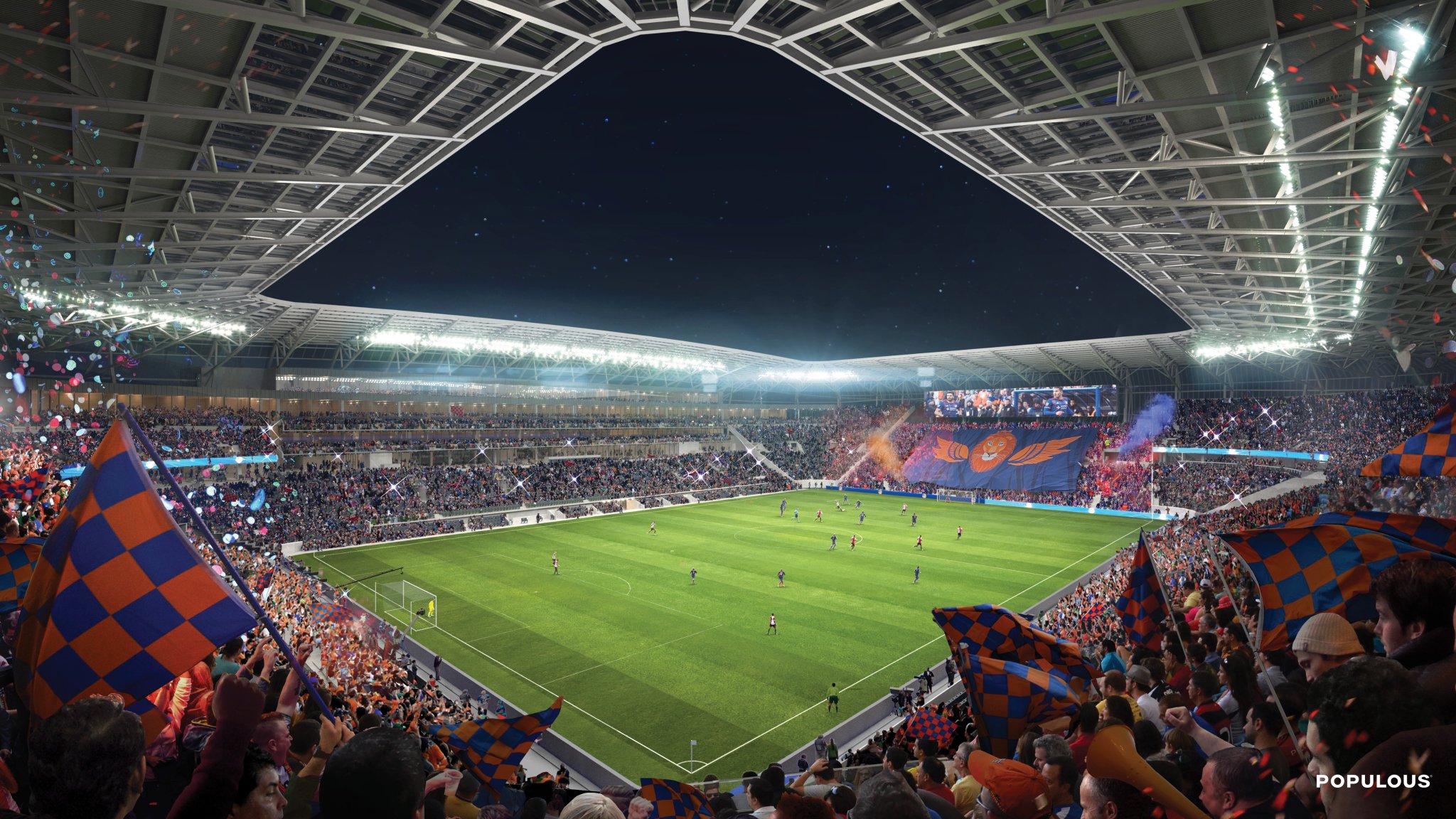 © FC Cincinnati / Populous