New design: LASK pursuing Rapid with this stadium
source: StadiumDB.com; author: michał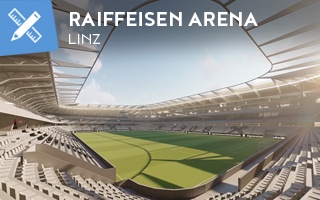 The second attempt by Linzer ASK to deliver a new stadium could come to fruition. Even better, it could come true within the 2022 deadline set out two years ago, despite complete change of design and location.
After the failure of LASK's scheme to deliver a stadium beside Pichlinger See (back in 2018), the club came up with a new plan to create its own, private home. Just like Rapid Wien a few years earlier, the club wants to finance its stadium without public contribution. One thing that was required, was a long term lease of land at the aged Linzer Stadion and permit to build a new ground in its place. In summer of 2020 an 80-year tenancy was granted, leaving only the stadium design to be approved.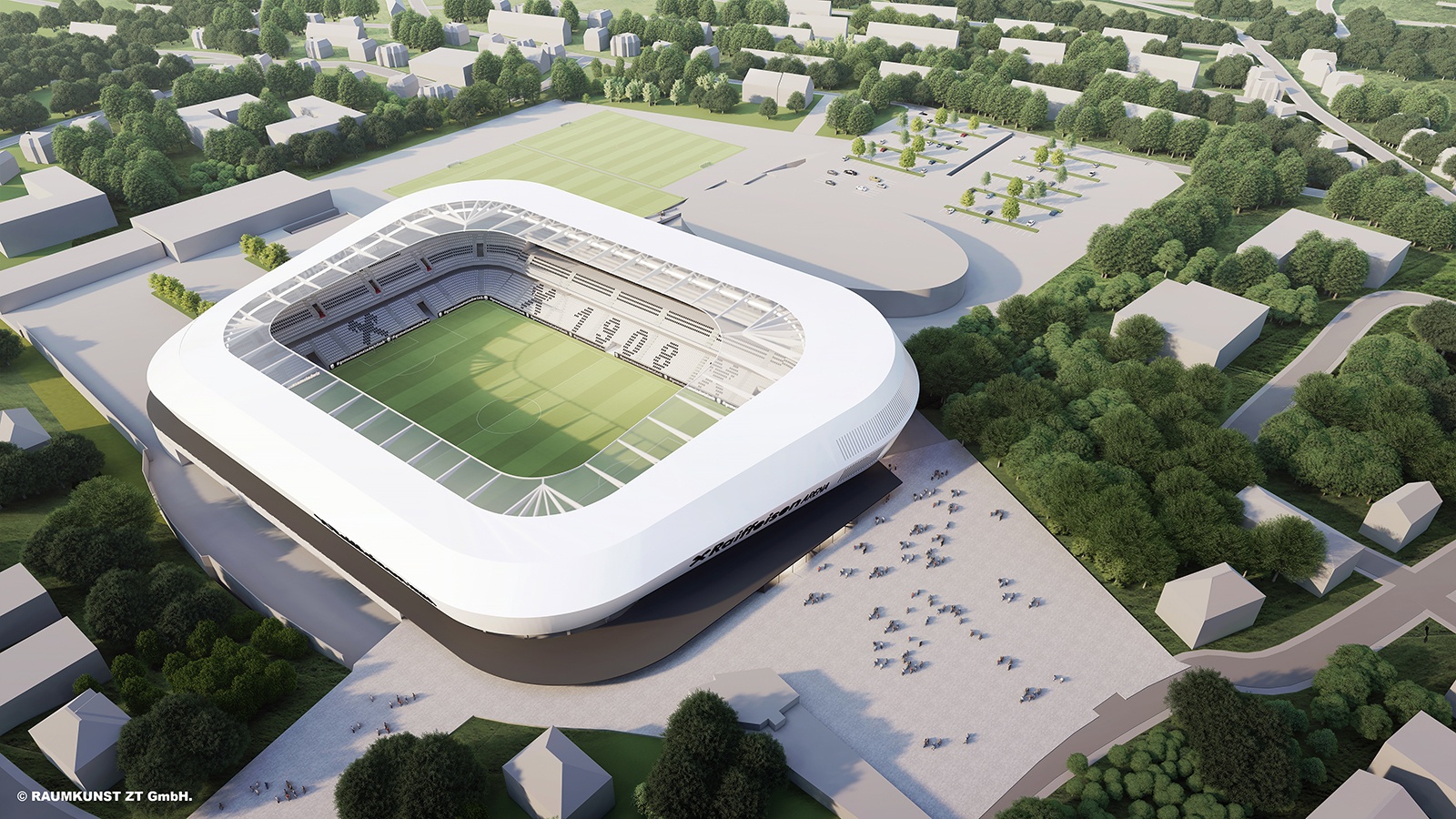 © Raumkunst ZT
Presentation of the official design took place in mid-August, following early leaks that revealed how it could look. It would be built almost exactly in the place of Linzer Stadion, only so slightly moved to the north. While preserving its west-east axis, the new ground would lose the athletics track (new one being built in a different part of Linz), leaving room only for football-related use.

© Raumkunst ZT
Viennese architect Harald Fux ensured that no other stadium has a similar outer form, though the overall shape seems rather classic. The main southern grandstand is clearly dominant, setting peak height for the stadium which lower to the north. Clad with white aluminium, the stadium would also include a symbolic association with LASK's black and white pinstripe, resembled in rhythmic openings along the south stand.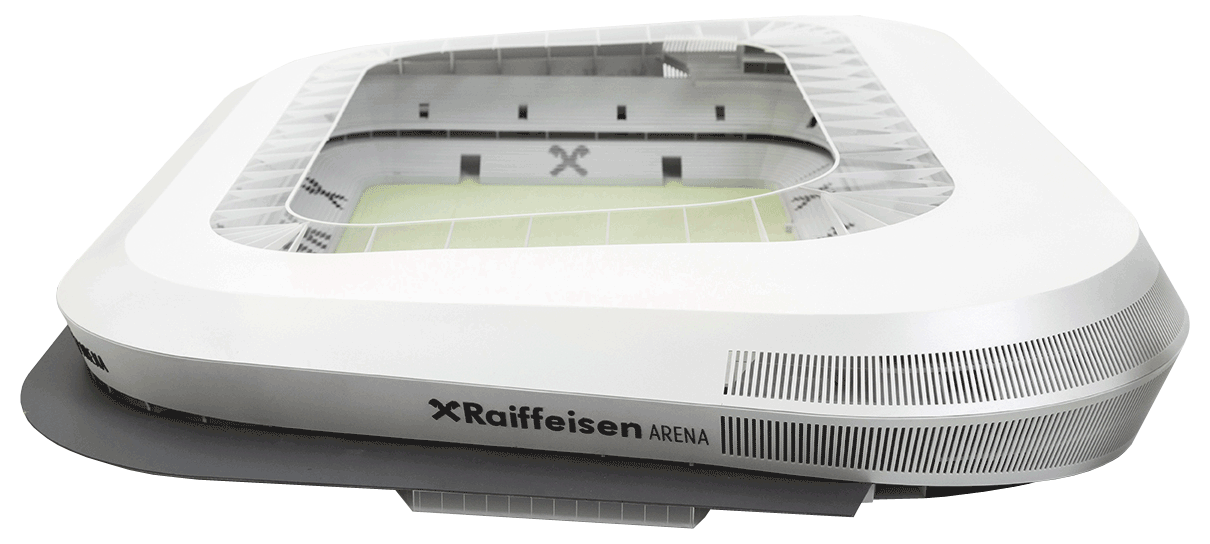 The auditorium would offer two tiers of seating for majority of supporters and a single-tiered terrace in the west, for most vocal supporters. That kop-like stand would hold 4,500 standing fans (for domestic games) and 3,000 seated supporters (for UEFA competitions). This means a domestic capacity of 19,500 people and international of 18,000. Aside from regular seats, 42 private boxes are planned, as well as two lounges for 50 people each.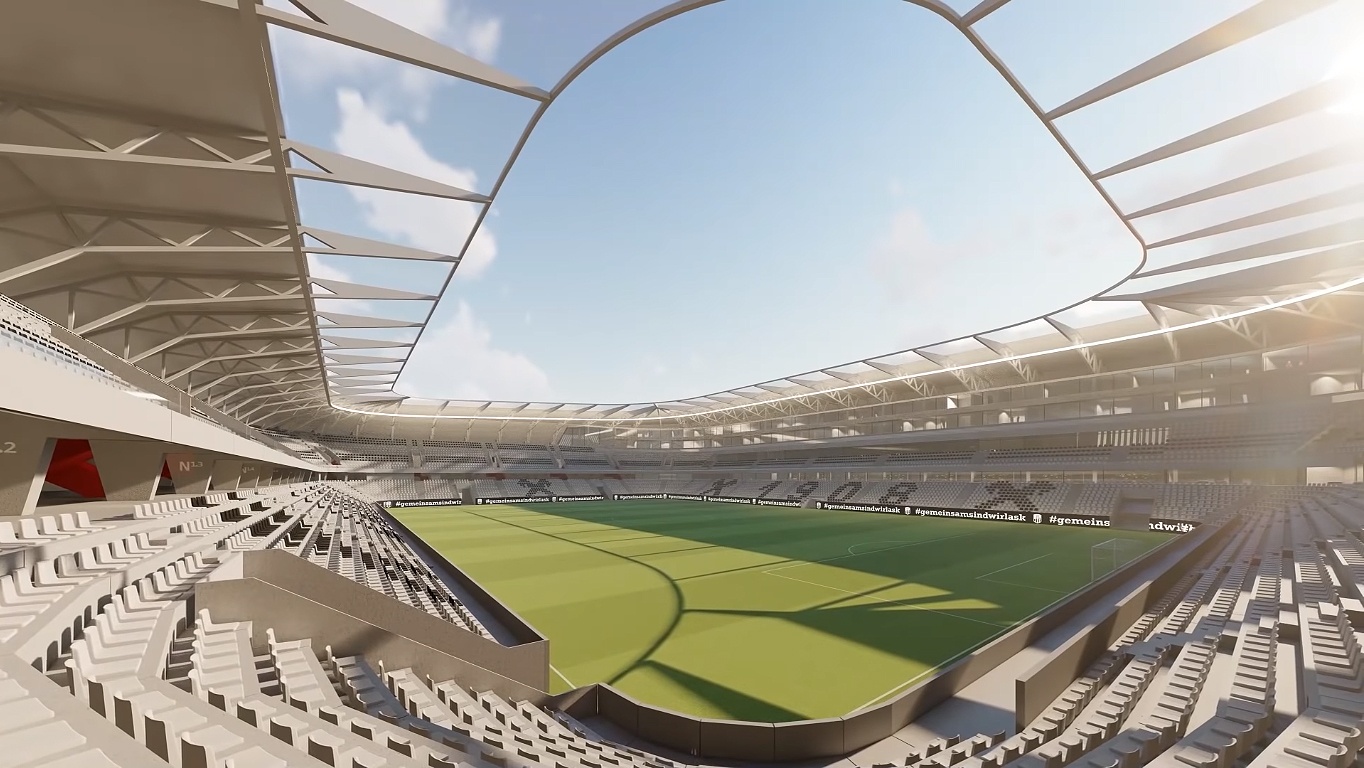 © Raumkunst ZT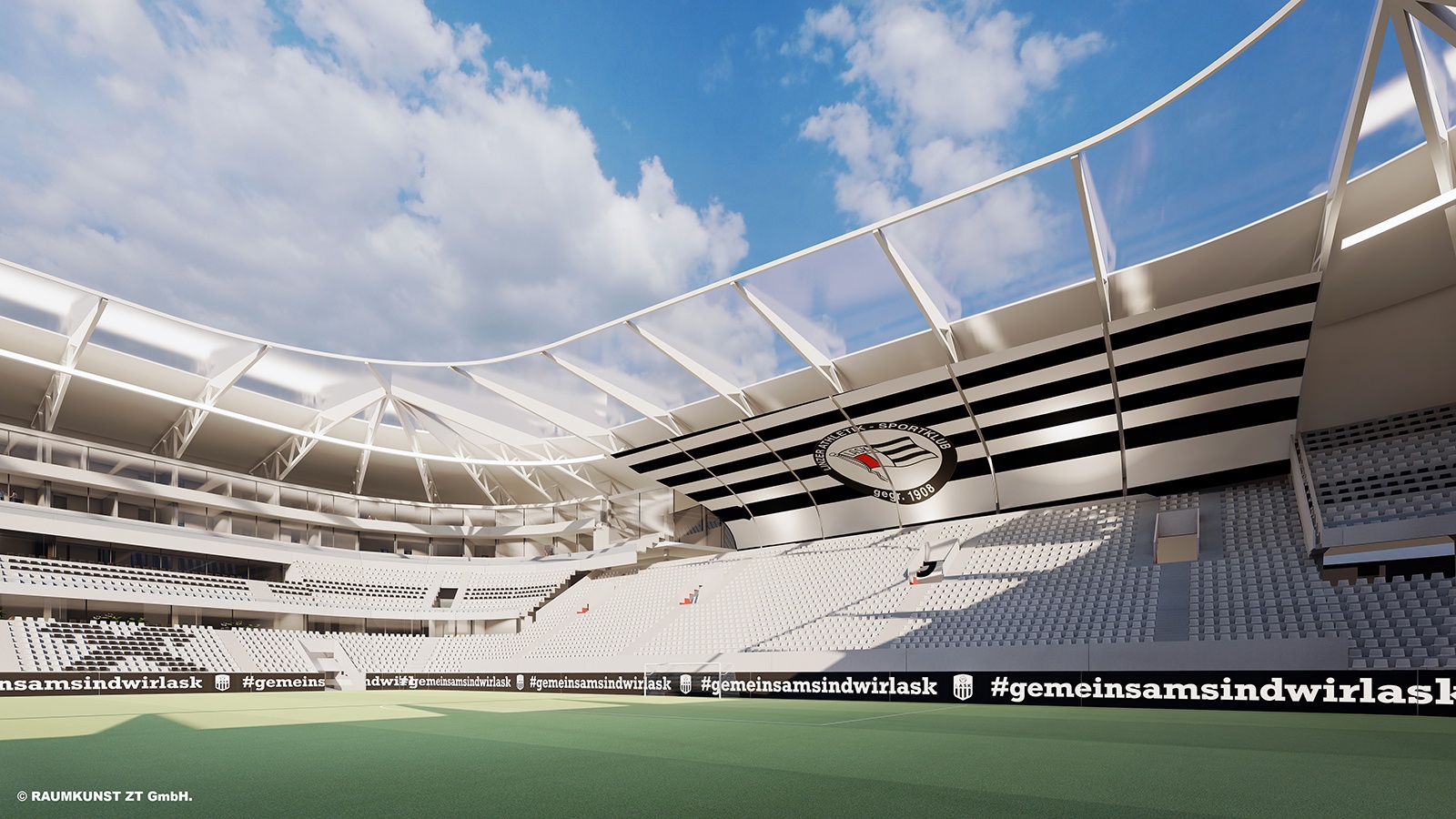 © Raumkunst ZT
Inside, the stadium would serve various uses, some of which are not typically associated with regular football grounds. A health centre with its own operation room is planned, as well as a chapel for weddings and baptisms. A 1,000-square metre zone for kids is planned, where season ticket holders could leave their offspring during games. Also, a small hotel is being considered.
Perhaps most interestingly, LASK is planning to deliver the stadium within the timeline set out back in 2018, despite complete change of the concept and location. Should everything go according to plan, demolition of Linzer Stadion would begin in early 2021, construction in the 2nd quarter, while opening could come for the 2022/23 season.
No official budget estimate was given so far (previous ones suggested €50 million), however the stadium already has a naming rights partner, Raiffeisen Bank.