Austria: LASK present detailed stadium plans
source: StadiumDB.com; author: michał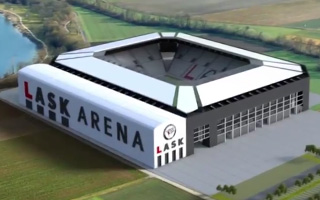 No, this isn't the final architectural concept. It's a visualistion of where the stadium will be built. But we know a lot more than just that: site, capacity, access, budget and more...
Yesterday the Austrian Bundesliga side LASK Linz presented plans for their near future. They eliminated 26 possible locations in and around Linz and decided to locate the new stadium beside the picturesque Pichlingersee.
It's the southern outskirt of Linz, outside actual residential districts. But there are no fears for fans' access. The stadium will sit next to existing highway, with new exit being considered just to provide direct access. There already are buses reaching this destination and local tram system should also reach it around 2022. Also, a train station is within walking distance. It's thus no wonder that the 3,000 – 3,500 parking places should become a major park+ride hub from 2022 onwards.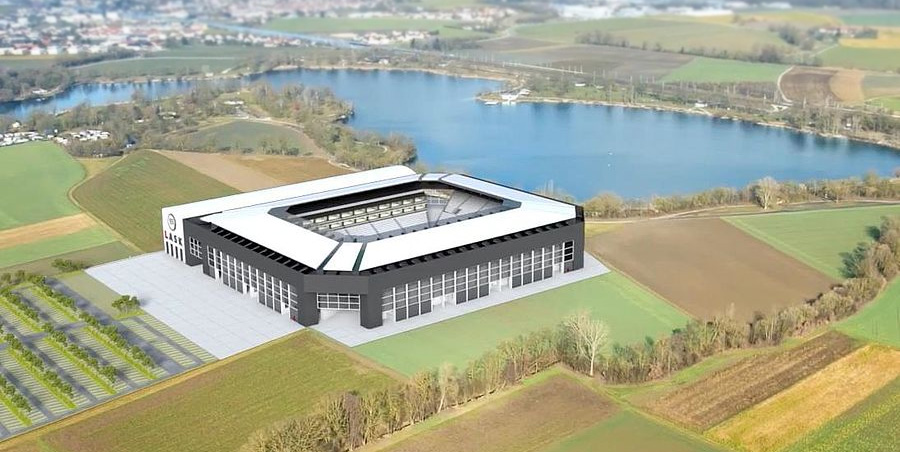 A much bigger concern is whether the stadium would not negatively impact this green leisure area. Right now preparation for the Environmental Impact Assessment is ongoing. While the stadium itself will only take 2.5 hectares, with parking and access routes up to 11 hectares will be cut out from the rural area. However, LASK have already assured that only as many as 5 games per year will overlap with the lake's summer open season.
The stadium's capacity will reach 19,000 in domestic layout, including terracing. Without standing places, for international fixtures, LASK will be able to invite 16,500 people inside. Of that capacity up to 1,500 seats are expected to be VIP/business. Both in terms of regular capacity and corporate hospitality the stadium will be a huge leap from the small TGW-Arena.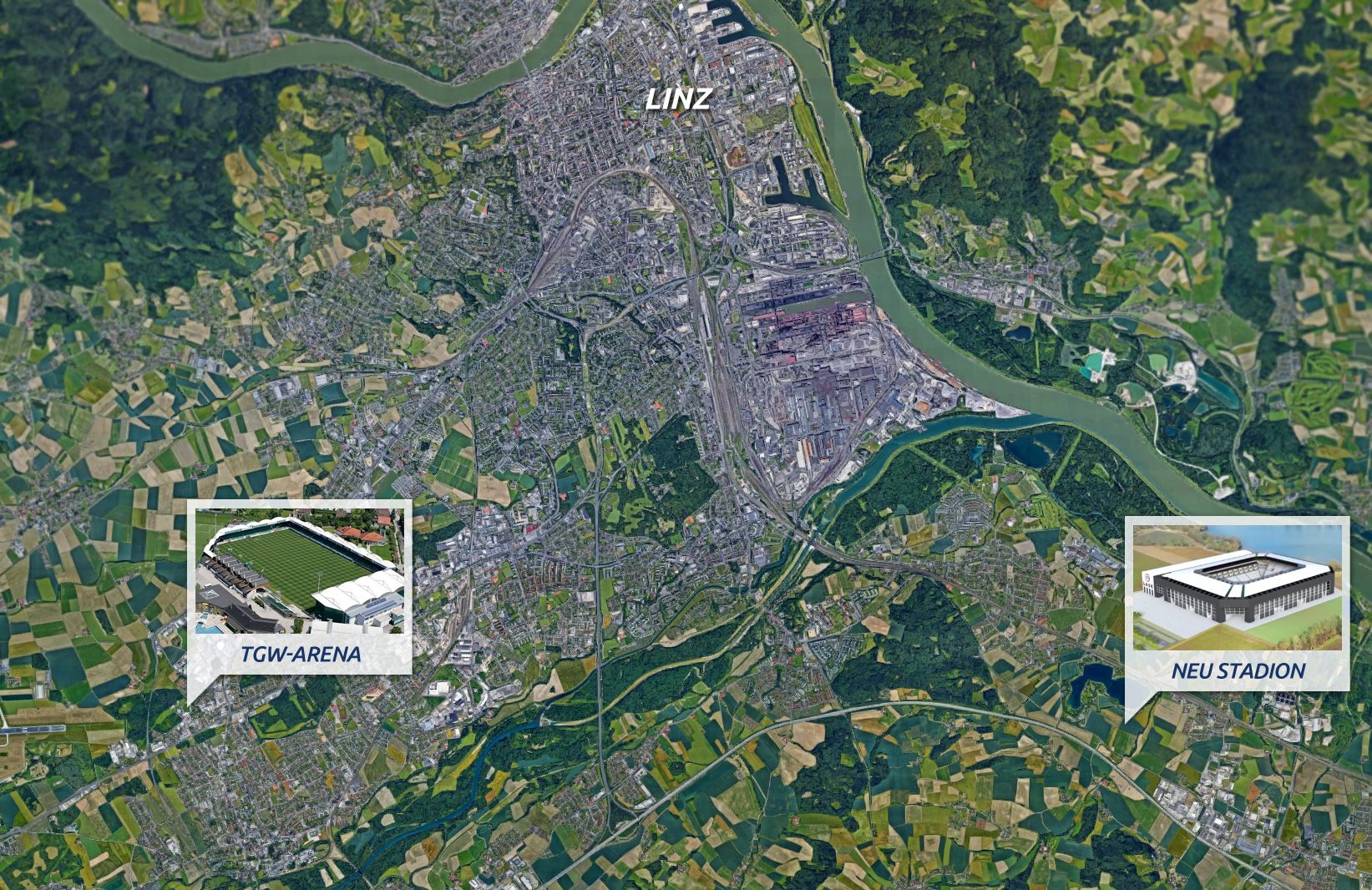 How will the new stadium look? It will surely be kept in the presented black-white colours of the club, also with vast floor spaces attached to the west stand, as depicted. But that may be all the connection to the model presented, because actual design is yet to be created.
LASK hope to run the project in 'design+build' mode, which means we'll only see the final design when contractor is selected.
Anticipated spending should reach €45 million, of which the club is willing to contribute €23 million, including the land. It's expected that the city of Linz and land of Upper Austria will both join in, while naming rights, corporate hospitality and bank loan should secure the remainder. So far LASK assured only that financial structure is not a problem.
When will the stadium get built? After the Environmental Impact Assessment we should see the tender and then winners will need time to prepare the complete documentation. Groundbreaking is thus expected in June of 2020 and completion – 24 months later. First game of the 2022/23 season should already be played here. Just in time, because current lease of TGW-Arena runs out in 2022.