New design: Can COVID-19 help build this stadium?
source: StadiumDB.com; author: michał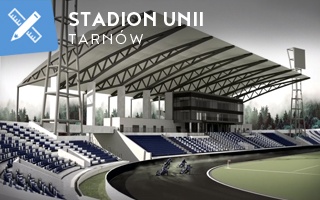 While the pandemic has hit many stadium projects hard, it might actually lead to at least one being built. Investment relief funding in Poland is pretty much the only chance the city of Tarnów has to build this venue.
The story of Tarnów's new stadium is as old as our website, and we do mean its original, Polish version. Since early 2000s ideas have been surfacing but the biggest effort by the city of Tarnów itself came in 2016, when the concept of a new 10,000-seater was revealed. Expected to serve footballers and speedway riders of Unia Tarnów, that stadium was expected to cost PLN 50 million.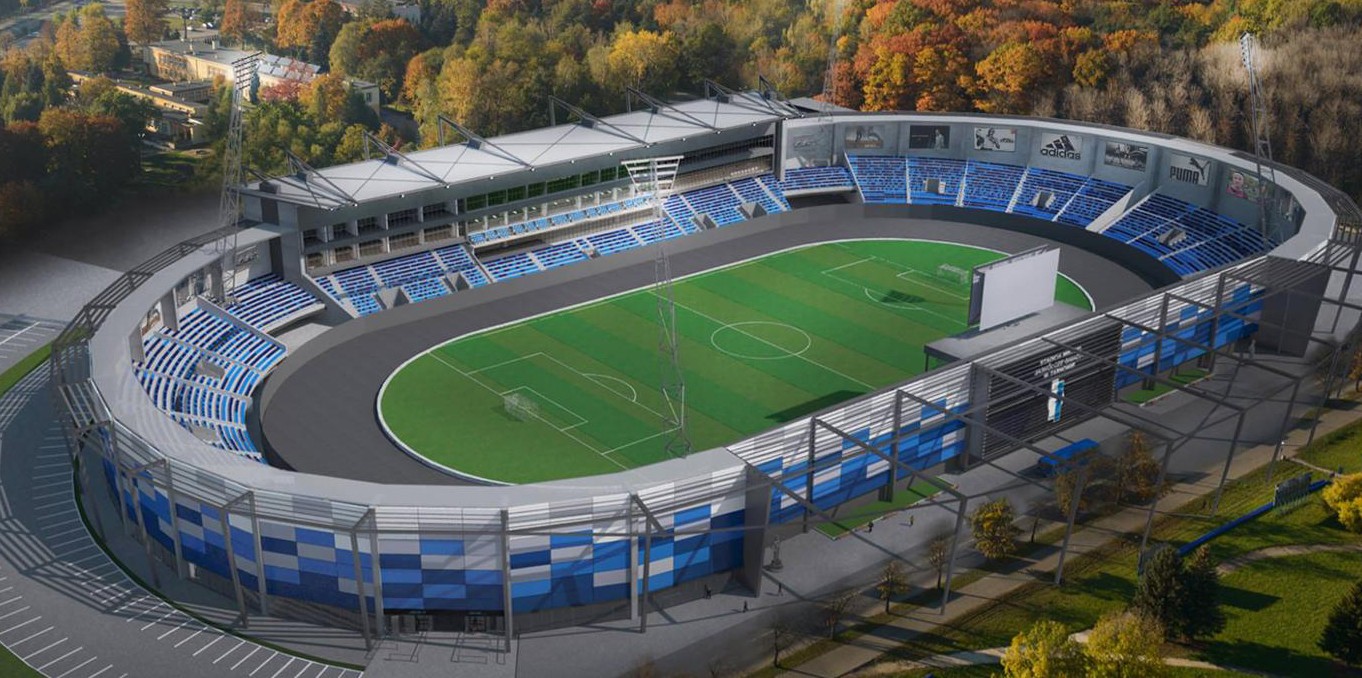 The 2016 vision for a new football + speedway stadium.

However, once construction was tendered in 2018, the lowest bid came at PLN 90 million, which effectivelly killed the plan altogether. Since then municipal officials have been working on a new, more economic vision for the ground.
In April of 2019 architects from APA Arches were tasked with creation of complete documentation based on these new guidelines. The design was expected to be ready in November of last year but further cost-cutting measures were being introduced, extending the design period.
Last Friday renders of the new stadium were first presented by mayor Roman Ciepiela and they seem somewhat underwhelming. As part of their work, architects assessed that the old embankment stands would not be viable as basis for the new stadium, which means nearly nothing would be left from the old ground after reconstruction. Instead of the aged landfill, reinforced concrete structures would be erected on all sides of the stadium, with vomitoria placed on front row level, improving access for fans.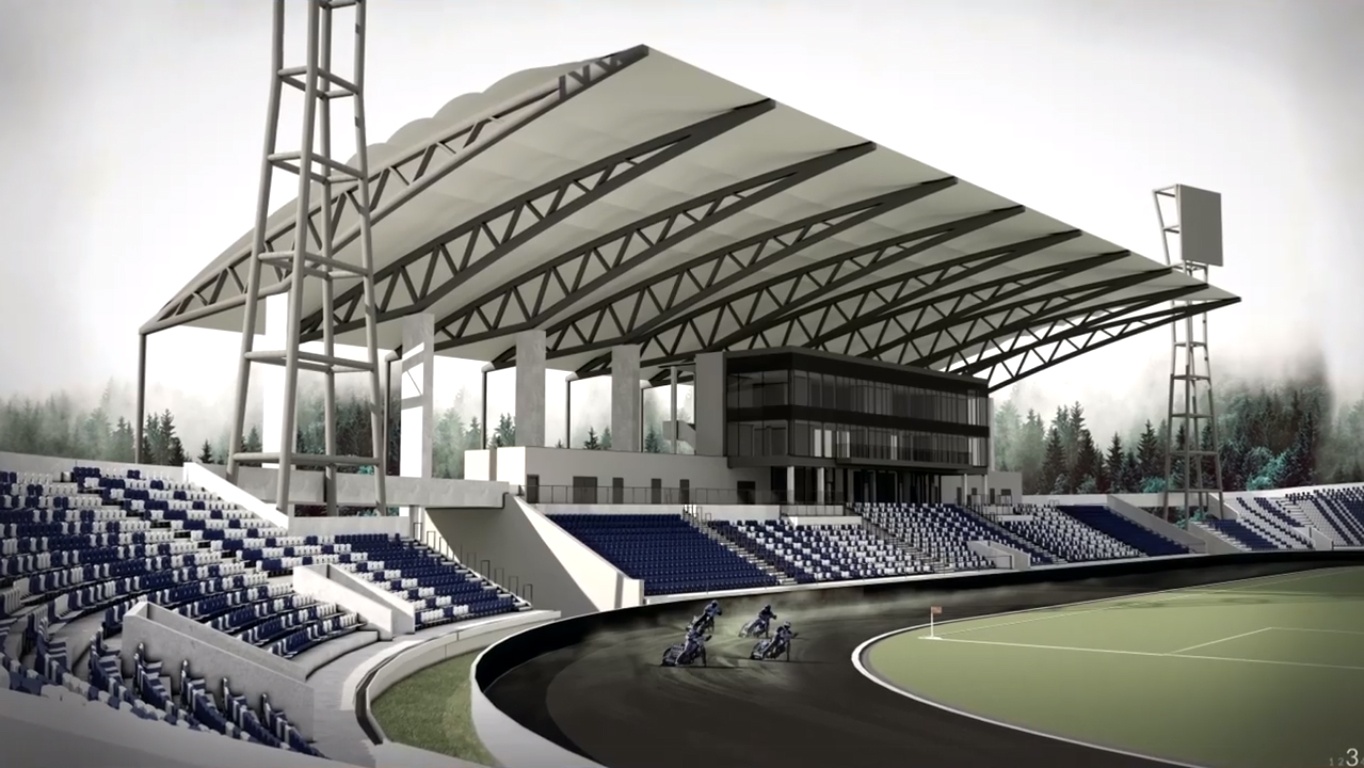 © UM Tarnów
As part of cost-cutting measures, the roof was reduced to only cover the main grandstand (roughly 2,000 people). While the possibility exists to cover further sections in the future, it would depend on greater financial effort from the city.
Old floodlight masts would be replaced by new structures, as would the main grandstand. Aside from its 3 floors, it would offer a glazed pavilion with 2 further floors overlooking the football field and speedway track. This area would house commentators, control room and VIP areas.
And even after the reduction of capacity to 9,500 (increase by 2,000 would be possible when standing is allowed) and stripping facilities to the bare minimum, the official budget estimate reached PLN 120 million. Currently at some €27 million, that's a third more than the 2018 tender value of the 2016 vision.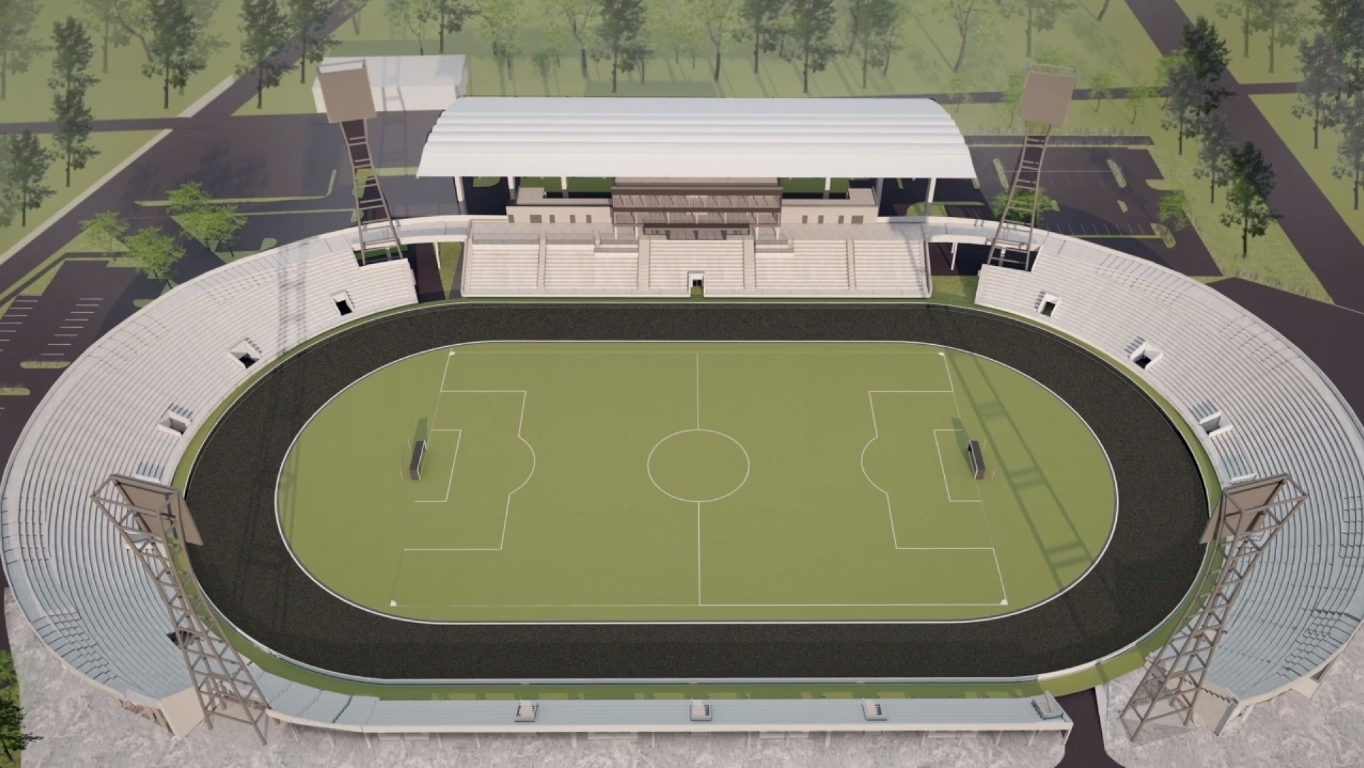 © UM Tarnów
Can they ever build it?
That's truly ironic and puts the city in a very hard spot. Tarnów's total annual budget for infrastructural projects is under PLN 100 million, so funding for the stadium just cannot be found in taxpayers pockets, especially with the pandemic's impact on public spending and tax revenue.
But mayor Ciepiela sees a chance to deliver the stadium in the latest round of pandemic relief funding from the government. Recently a round of PLN 6 billion (€1.35 billion) in aid was distributed among all towns in Poland to boost public investment. Now another round of the same value, to be dispensed by prime minister Mateusz Morawiecki himself, is up for grabs.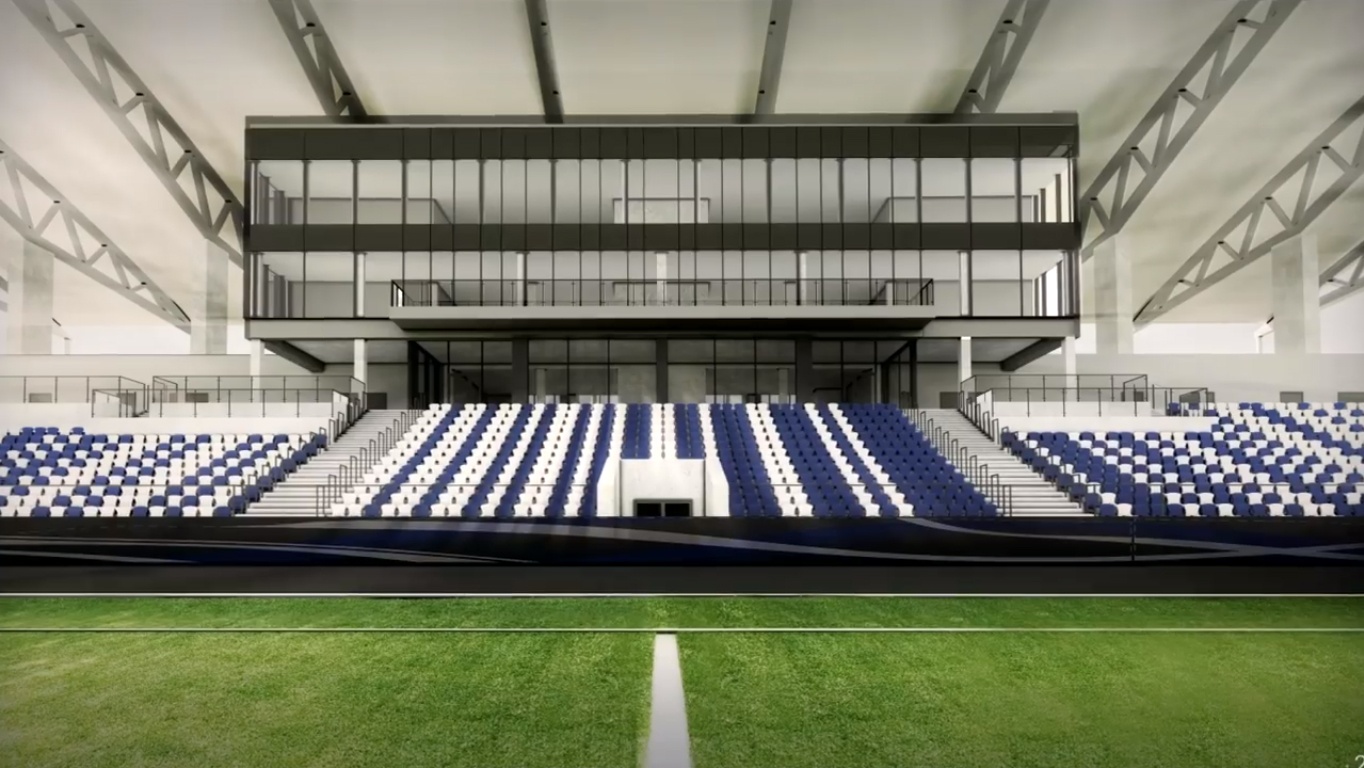 © UM Tarnów
Deadline for submissions passes on Sept 30 and Tarnów could potentially receive up to PLN 93 million for its project. However, official criteria will favour sustainable, essential and highly beneficial projects. The stadium hardly falls into any of these categories. Even if essential for the city's professional sports teams and their fans, it's still hardly a match for roads or hospitals, which will be favoured.