Buenos Aires: Symbolic revamp at El Monumental
source: StadiumDB.com; author: michał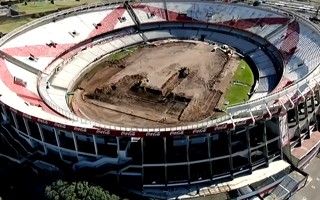 After over 8 years of service, the running track at River Plate's stadium no longer exists. The field is also ripped apart in preparation for further changes that will convert the stadium into a football-specific one.
We're already 3 weeks into the largest intervention in El Monumental's structure in years. Argentina's largest stadium is seeing gradual, daily progress that began with the removal of the concrete running track.
It's a milestone move by River Plate. After all, Estadio Monumental Antonio Vespucio Liberti was used as an athletics stadium even before it was finished in 1938. Now the track is a thing of the past. But since it's part of a true football temple, pieces of it are to be distributed as souvenirs among supporters.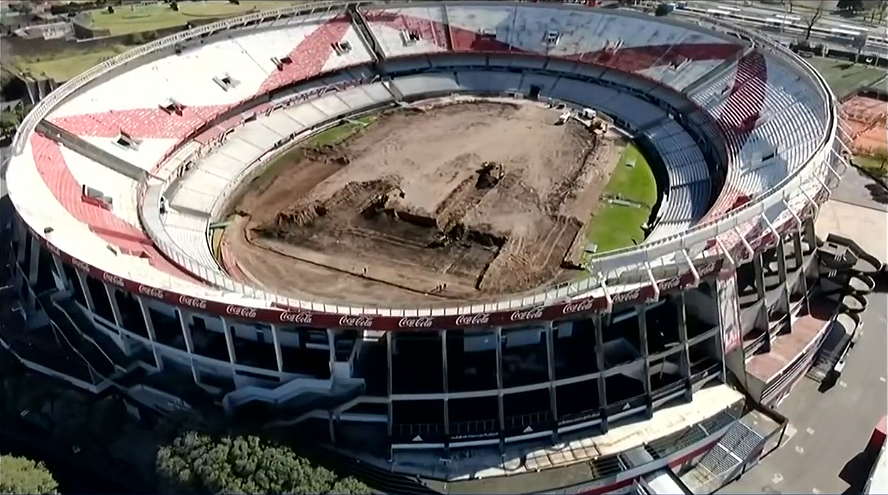 © TyC Sports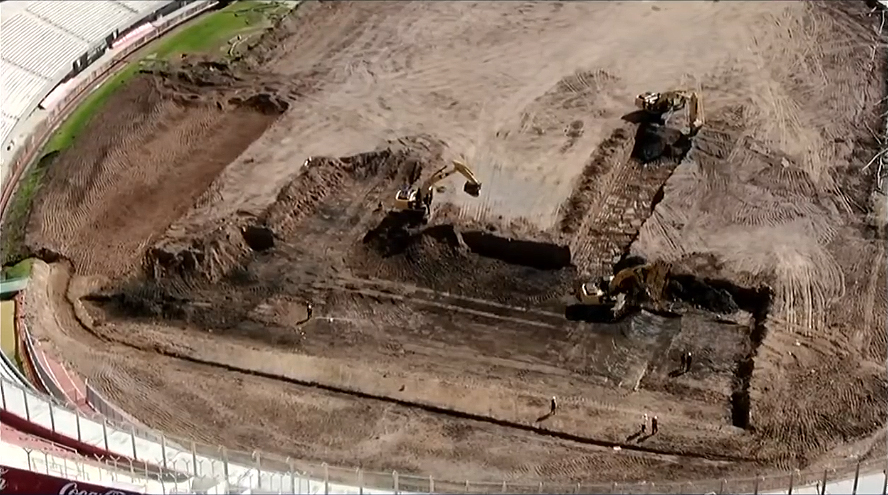 © TyC Sports
There will no longer be a running track from now on but even the playing field is changing. Truckloads of soil are being moved out of the stadium every day as the field of play is being lowered by 1.5 meters. And since it needs room for irrigation and sub-soil heating, workers have to remove even more ground. In total the excavation will see 30,000 m3 of soil removed, or some 45,000 tons!
The scale is so large that the operation is set not for weeks, rather for months. River Plate are planning to return home in March of 2021. Until then their home games will be played at Estadio Libertadores de America in nearby Avellaneda.
Lowering of the field is the first significant step towards implementation of the 2013 vision of expanding El Monumental to some 80,000 seats. With no running track in place, the lower ring of stands will be able to move towards the field, bringing fans much closer to players.
So far there is no time frame for further elements of the conversion (displayed in red below), River have allocated 177 million peso ($2.4 million) towards the field replacement.