New design: Even more (el) Monumental
source: StadiumDB.com; author: michał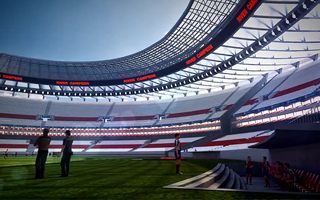 It's already one of the world's most famous stadiums, but with 20,000 extra seats it's going to be more impressive. El Monumental in Buenos Aires is waiting for its largest redevelopment.
If it wasn't for safety reasons, the stands of El Monumental would hold 75,000 people. Now the maximum allowed crowd size is just over 60,000 – too small for demand of River Plate. That's why one of the world's most popular clubs is planning a makeover.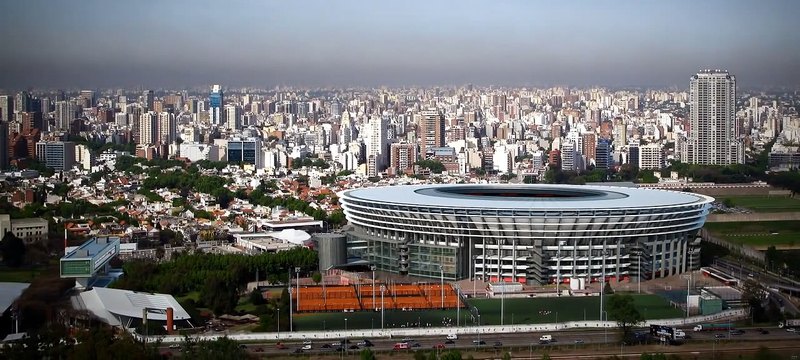 The concept was part of Rodolfo D'Onofrio's campaign to become River Plate president in 2013. After being elected, D'Onofrio went on to announce the remodeling in 2014. The project was developed by Lier & Tonconogy, an experienced architecture practice that also modernized another famous ground in Buenos Aires – La Bombonera.
The concept envisages increasing capacity by 20,000 without demolishing the existing stands. The entire lower tier will be built anew, sitting on top of the old one, the athletics track and moat. With lower slope it will bring fans closer to the playing field.

Existing stands are presented in grey. In red the planned alterations.
Additional 7 rows will also be added on top of the stadium, resting on tall pylons. And finally, two levels of skyboxes will be created on three sides of the stadium between the two regular tiers. Fourth stand, the Centenario, will be left with only regular seating.
The external pylons won't only support extra seating, but more importantly will be the base for Monumental's first ever roof. The cable canopy structure will accommodate lighting and a panoramic giant screen. Also, the pylons will support five rings of external cladding, white by day and illuminated by night to improve aesthetics.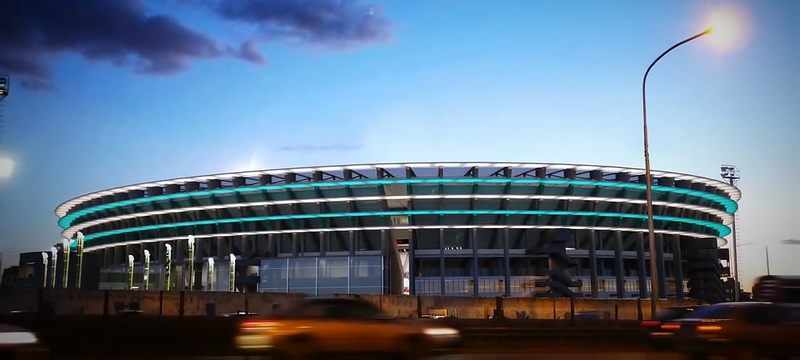 The proposed scheme allows the redevelopment to be phased, with each stand being closed and redone separately. The only time River Plate would actually have to potentially leave temporarily is the assembly and lifting of the roof.
The project includes more significant alterations to the stands than the River Plate Forum of 2011, but overall is a lot more feasible financially.